Ecowalson is a small brand that's available only on Amazon. They sell just one product—waist trainers. More specifically, waist trainers for women.
More About Ecowalson
Not much is known about the brand itself. What we do know, is that they launched their Amazon store in 2020 and since then, their waist trainers have become a best seller with more than 33,000 reviews and a 4.5-star rating.
What Kind of Waist Trainers Do They Offer?
Their waist trainers are designed to provide support without inhibiting movement. Not only will they accelerate fat burn during workouts, but they're great for everyday use as well. That's not all—they can also be worn postpartum to tighten the waist and abdomen muscles.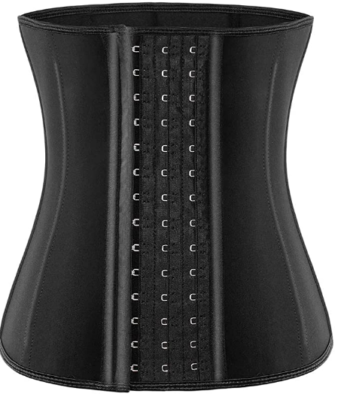 And they offer many sizes, from XXXS to XXXXXXL so you can pick the one that's right for you. There are many different colors to choose from as well.
On top of that, they're reasonably priced. You're looking at about $28 per waist trainer before taxes. They also have sales every now and then, which brings the price even lower. In fact, it's currently listed at $23 at the time of this writing.
Caring For Your Ecowalson Waist Trainers
Their waist trainers aren't flimsy per se, however, there are things that you can do to make them last longer. For example, it's best not to expose them to heat (e.g. putting them out in the sun, using the dryer)—that'll prevent the elastic fibers from becoming damaged. Also, you want to be careful how you wash the waist trainers. While it's fine to throw them in the washer every now and then, you want to make sure to use the right settings, otherwise, you can easily damage the item.
For more information on how to wash these garments, be sure to read the rest of the post!
What Are Ecowalson Waist Trainers Made of?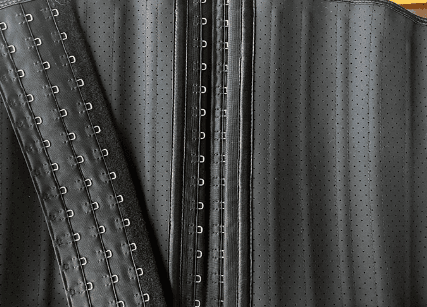 Their waist trainers consist of a latex shell and are lined with a cotton blend material. Here's what you need to know about the individual materials:
Latex
Latex is made from the sap of the rubber tree. Known for its resilience, it has excellent tensile strength and elongation abilities. It's also resistant to tears and abrasion, which makes it an excellent choice for waist trainers. However, it does have some drawbacks. For starters, it tends to stick to the skin. It's also not a particularly breathable fabric, which is one of the reasons why their waist trainers are lined with cotton.
Cotton
Cotton is a natural fiber that's primarily composed of cellulose, an organic compound that's derived from plants. One of its greatest benefits is that it's breathable. In other words, it won't leave you sweaty and clammy. Also, it's incredibly soft and comfortable. The only drawback is that it's prone to shrinking. Fortunately, that can be prevented if the cotton is mixed with other fibers.
Spandex
Spandex is one of the most commonly used fabrics in sportswear. It's soft, lightweight, and durable, even more so than rubber. It has excellent strength and has the ability to return to its original shape after being stretched. However, it's never used by itself. It's always spun with other fibers such as cotton, which is the case for their waist trainers.
Best Ways to Wash Ecowalson Waist Trainers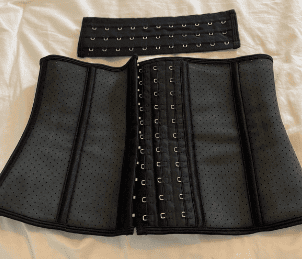 The general recommendation is to wash your waist trainer by hand. If anything, it's the gentlest method; you won't have to worry about damaging the delicate materials. Having said that, you can also put them in the washing machine—you just have to take the right steps, which we'll be going over below.
Using the Washing Machine 
Fasten the hooks and turn the waist trainer inside out before washing. That'll prevent the latex from wearing out during the cycle. And if you can, use a mesh laundry bag; It'll add a physical barrier so that your waist trainer won't get too damaged from being tossed around.
Ensure that the bag is closed and toss it in the washing machine. Add in a few towels to balance the weight of the trainer and pour in the detergent—one scoop of ACTIVE detergent will suffice (don't add too much, otherwise, it'll trap in sweat and dirt). Skip the softeners and run a cold-water wash. Make sure to select a gentle setting; you don't want to expose your waist trainer to more agitation than necessary.
Tip: It's best to wash your waist trainers separately from your other clothes. That way, you won't have to worry about them getting caught on your other garments or vice versa.
Take your waist trainer out of the machine as soon as it's finished running. Don't leave it inside, or else the wet fabric will breed bacteria and if that happens, you'll have to run the washer again.
Lay it flat on a clean table or towel and let it dry naturally, away from direct sunlight. You can also use a hanger or clothesline—just be careful as it'll be heavy from the water. Never use the dryer; the heat will permanently damage the latex shell. Not to mention that the cotton can shrink.
Washing Them By Hand
Turn the waist trainer inside out after fastening all the hooks. Place it aside while you prepare the bath. Fill a large tub with cold water and add in half a scoop of ACTIVE detergent. Ensure that the powder is fully dissolved by swishing the water with your hands.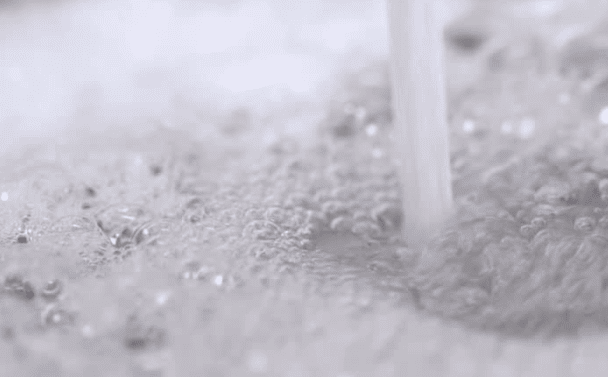 Put the waist trainer in the tub once you've got a soapy solution. Swirl it through the water a few times so that it's completely soaked through and let it sit for about 30 minutes—that'll give the detergent time to work into the fabric so that it can dissolve any sweat and oils.
Drain the tub and refill it with clean water. Gently massage the trainer to remove the soap suds. You can also run it under the faucet. Continue until the water runs clear (it can take a couple of minutes). Give it one final rinse and press out the excess water. Don't twist the fabric as that can damage the spandex fibers.
Tip: You can get rid of the excess water by using a couple of towels. Place your waist trainer between them and press down from the top. Repeat a few times.
Place the damp waist trainer on a clean towel and wait for it to dry naturally. You can also use a drying rack or hang it up with a hanger. Just don't toss it in the dryer. Like we said earlier, you don't want to expose it to any form of heat as it can damage the latex and possibly shrink the cotton lining.
Spot Treating Your Waist Trainer
It's important to spot treat your waist trainer before cleaning if there's a stain, otherwise, it can set further into the fabric, which will make it more difficult to remove. Here are a few ways to do that.
Using Baking Soda and White Vinegar
Mix equal parts of baking soda and white vinegar in a small bowl—you should end up with a thick paste. Using your fingers (or a soft-bristled brush), apply it onto the stained area. Make sure that it's completely saturated with the mixture and wait 15 minutes. Rinse with cold water afterward. Repeat the steps again if the spot is still visible after treatment.
Using Detergent or Mild Soap
Wet the stain so that the area is saturated with water. Pour a small amount of ACTIVE detergent into a bowl (you can also use mild dish soap) and add some warm water. Mix with your finger and apply the mixture onto the fabric. Gently rub it in a circular motion. Wait 15 minutes before rinsing the spot with cold water. Repeat again if the stain is still visible. Wash as normal afterward.
Caring For Your Waist Trainer: Some Tips
Make sure that your waist trainer is completely dry before putting it away (it can take a couple of days due to the thickness of the fabric)
Consider washing the trainer before wearing it for the first time (it has a slight odor out of the packaging)
Make a habit of wiping the waist trainer after each wear—that way, you won't have to worry about sweat sticking on the fabric
Consider soaking your waist trainer in hot soapy water before cleaning if it's excessively dirty
You can keep the cotton lining clean by wearing a wrap inside the trainer
The Best Laundry Detergent For Ecowalson Waist Trainers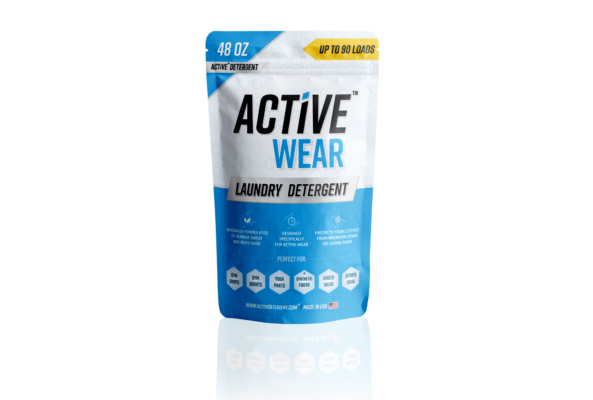 ACTIVE detergent is the ideal choice for several reasons. First off, it's gentle; it's made of all-natural ingredients and doesn't contain any harsh chemicals (e.g. fillers, fragrances, preservatives) whatsoever. It also features plant-based enzymes, which are capable of dissolving sweat, oils, and bacteria from within the fabric. And you just need a little bit each time so one package will last you a long time, even if you use it to wash other items. For example, you can also use it to wash your gym clothes.
Note: This promotional offer is only guaranteed through the end of the day.