Football is the most popular sport in the U.S. Not only that but the Super Bowl, its championship game, is the most-watched sporting event in the world. Aside from professional football, college football is also popular—that is, more than 70,000 college athletes play every year.
Basically, the goal of the game is to move the ball towards the other team's end zone; this can be done by throwing the ball to a teammate or running with the ball. The team with the most points gained during the allotted time will then be the winner.
More About Football
Football (American football) originates from rugby and soccer. Allegedly, the first match was played in 1869 between two college teams. It wasn't until the early 1900s, however, that professional play became common. From there, the National Football League (NFL) was established in 1920.
And if you live in the United States, chances are, you know someone who's involved with the sport. After all, it is the most popular game in the country. Looking for some things that you can get them for their birthday or Christmas? If so, you're on the right page. We'll be going over some gift ideas below. Find out what they are by reading the rest of the post!
8 Best Gift Ideas for Football Players in 2023 – Top Recommendations
1. Personalized Football – About $50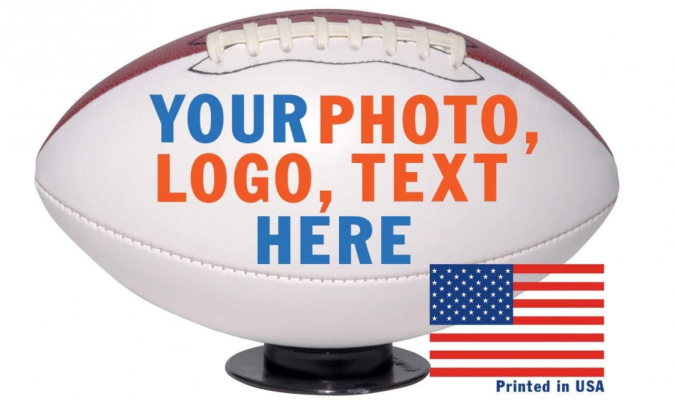 It doesn't matter whether you're a beginner or someone playing on a professional team—you'll need a ball to practice with regardless. And that's why it's on our list. No one can have too many footballs, especially one with their name on it! If anything, it'll be an incredibly thoughtful gift. If you want, you can even place an image on the panel along with the text. That way, they'll never get their ball mixed up with others.
While the football itself is standard size, the imprint area on each panel is about 3 1/4" x 6". All you have to do is upload your text/photo while you're making your order and they'll be able to work the magic for you. Of course, you'll be able to choose which colors you want (psst, you might want to ask around and find out what your giftee's favorite color is)! Printed in Kansas, it will ship within one business day if you're ordering it from Amazon.
2. Hydroflask – Starting From $30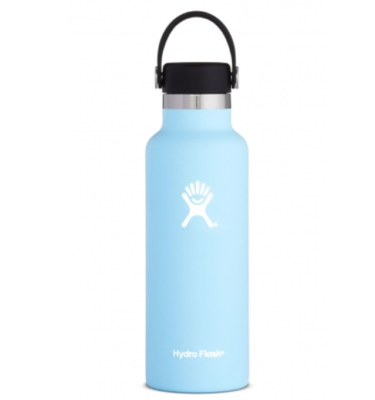 It's incredibly important to stay hydrated during a football match. In fact, it should be one of your top priorities. The last thing that you want is to dehydrate yourself on the field. Not only will that affect your performance, but it can also affect your health! And that's why you want to get a good reusable water bottle—that way, you can drink as much as you need during your training sessions. They're also better for the environment compared to disposable bottles.
Which bottle should you get? The Hydro Flask. A well-known brand, they offer them in a variety of sizes and colors. What makes them so great? They feature vacuum-insulated technology that will keep your drink cold for ~24 hours. In other words, you'll be able to stay cool during your game. Highly durable, it can easily withstand everyday use. It's also easy to wash with its wide-mouth design.
As far as the lid goes, we highly recommend the sports caps for football players as it allows you to drink more quickly, which can come in handy when you're just taking a short break.
3. Battle Oxygen Lip Protector Mouthguard – About $15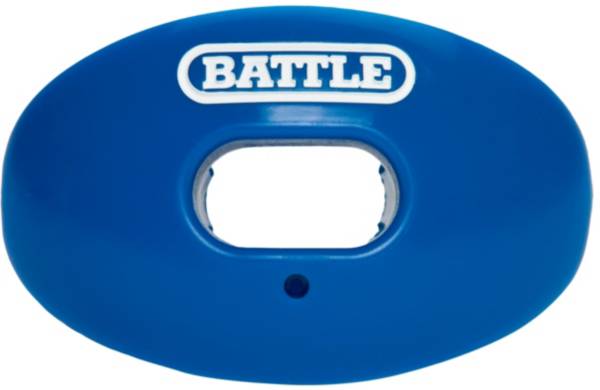 Many football players choose to wear mouth guards. Basically, they're protective devices for the mouth that protect the teeth and gums from injury. That way, you won't have to worry about your teeth being knocked out or chipped if you experience a blow to the face, something that's fairly common with these types of sports. Other examples include boxing, lacrosse, and hockey.
Ideally, you'd want to wear a custom mouthguard. As you can imagine, however, they can be quite pricey. That's why many people opt for alternatives. One of our favorites is the Battle Oxygen Lip Protector Mouthguard. Featuring a large breathing hole, it's capable of delivering oxygen to the muscles for performance and stamina. It's easy and comfortable to wear as well—all you have to do is bite down. You can use it even if you have braces on your teeth.
The best part of all? It comes with an unlimited defective guarantee. In other words, if anything happens with the mouthguard, you'll get a free replacement. Did we also mention that it's available in multiple colors?
4. Garmin Forerunner 35 – $170
There are many pros to wearing a fitness watch. For one thing, it can help achieve your goals. Not only will it keep tabs of your steps, but it'll also track your heart rate, speeds, and running distances, all of which can come in handy when you're an athlete. Depending on what you get, you might even be able to monitor your sleep!
Want to get one for the football player in your life? Consider the Garmin Forerunner 35. It'll track your running speed, distance, heart rate, calories, intensity minutes, and more. On top of that, it comes with a GPS so you'll know exactly where you are. If you want, you can also set it so that it'll automatically upload your data to their free fitness community, Garmin Connect. There are even music controls so you can listen to your favorite tunes while you're working out.
It's available in four different colors—black, white, blue, and green.
5. Active Detergent – $20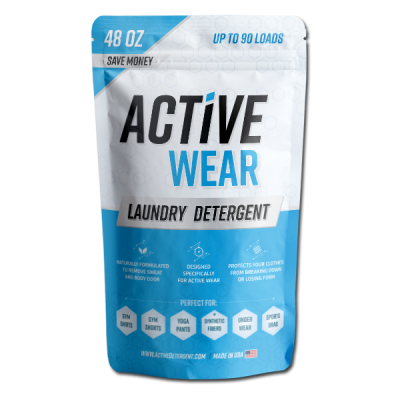 Football is one of those sports that will make you sweat a lot. The fact that it involves wearing a lot of gear doesn't help either. That's why you don't want to procrastinate when it comes to washing your jersey, compression wear, etc. The longer you wait, the stinkier it will be. Not to mention that the germs can spread to other things as well!
As far as washing football gear goes, we recommend ACTIVE detergent. A concentrated enzyme blend, it's specifically engineered for sportswear such as those that you wear on the field. You don't need to use a lot of it either—one scoop will suffice. In other words, one bag will last you a long time. Remember, you can use it for other clothes as well, not just your football gear. The way it works, its plant-based enzymes will physically remove the dirt and oils that are on the fabric. The result? Fresh, clean clothes.
It doesn't contain any harsh chemicals either. In fact, it's all-natural and hypoallergenic. On top of that, it's fragrance-free—so anyone can put it to good use! 
6. DRSKIN Compression Dry Cool Sports Tights – $15 to $20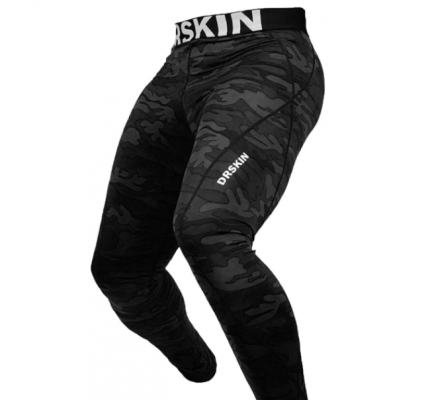 It's not uncommon for football players to wear compression clothing. For one thing, it'll increase their blood flow. Not only that, but it can actually aid in the recovery process. More specifically, it can reduce delayed onset muscle soreness. That way, you'll be able to perform better in your next game. In some cases, they can also help heal muscle pulls, strains, and other injuries.
For those who are interested in compression pants, consider these. Not only are they affordable, but there are also many styles to choose from. Designed for all seasons, they're breathable, durable, and elastic. What's more, is that they're UV blocking. Plus, they'll keep you cool during the summer and warm during the winter. Your body won't stay clammy and wet either with its moisture-wicking abilities.
7.
Champro Man-Up Integrated 7 Pad Girdle – From $40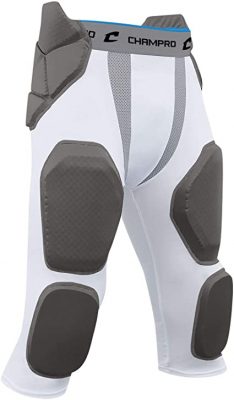 Football is a contact sport. In other words, there's a high chance that you'll hit your lower torso or hips. Fortunately, there are things that you can wear to protect yourself—girdles. Basically, they're a type of pants that come with pads that protect the thighs, butt, hips, and knees.
And we recommend the one by Champro. Featuring a Tri-Flex cushion system, it provides just the right amount of flexibility and protection. Not only is the thigh pad system ventilated and contoured, but the ventilation hip pads also rise above the waist. On top of all that, it's made with DRI-GEAR technology. That is, it'll automatically wick away moisture. What does that mean? You'll stay dry and comfortable during your game. There's also a built-in- cup pocket for those who want to insert their own cups.
If anything, you just have to make sure that you get them in the right size!
8. KT Tape Cotton Kinesiology Sports Tape – $10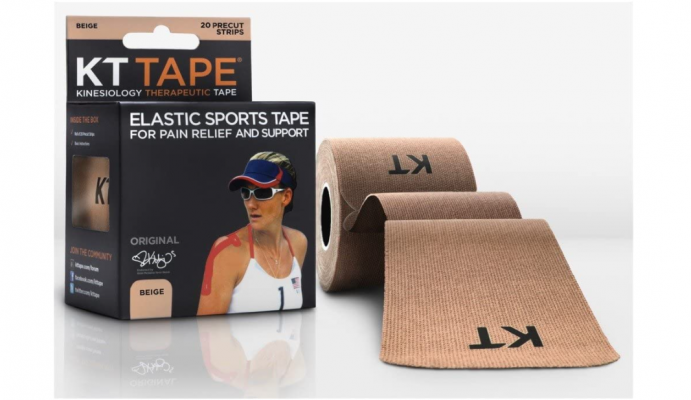 Injuries are not uncommon when you're playing football. That's where sports tape comes in; it's excellent at relieving muscle strains, rolled ankles, or sparked fingers. More specifically, it'll provide you with the support that you need to lessen the pain.
As it is, there are many types out there but our favorite is the KT Tape. Not only is it latex-free, but it's also lightweight and breathable. It's easy to apply as well. For those who need some guidance, it does come with multiple instruction videos that you can watch. Did we also mention that it's stretchy? In other words, you'll have no problem wrapping it around different body parts. There are even different colors to choose from if you want something other than beige!
Note: This promotional offer is only guaranteed through the end of the day.