Adidas is one of the largest manufacturers of sportswear in the world. Based in Germany, the company sells a variety of shoes and clothing, as well as sports equipment. Over the past decade, they've collaborated with numerous celebrities including Pharrell Williams, Stan Smith, and Kanye West.
More About Adidas
Adidas was established by Adolf Dassler, a German cobbler, in 1924. A few months after its launch, he was joined by his older brother, Rudolph. Over the next two decades, the pair worked together to develop various types of athletic footwear. At the time, the company was known as the Dassler Brothers Shoe Factory. Following the breakdown of their relationship in 1949, Adolf renamed the brand Adidas.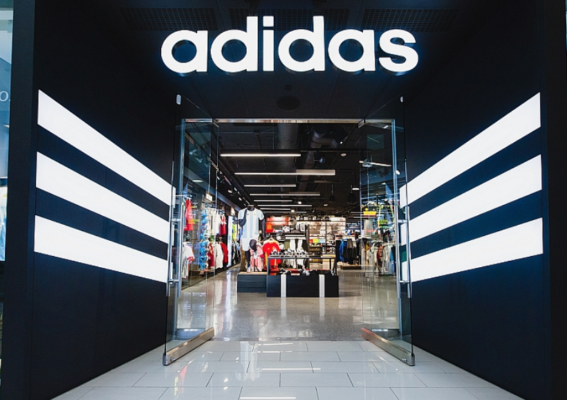 Since then, they have become one of the leaders in the sportswear industry. As of 2023, Adidas operates more than 400 stores worldwide—30 of which are in the United States.
A Closer Look at Adidas Footwear
Adidas has sold footwear since the beginning. Considering this, it's not surprising to know that it's one of their most popular products. If anything, it's one of the most sought-out brands when it comes to athletic shoes!
Like most sportswear brands, they have shoes that are designed for different sports. For instance, they have specific lines for tennis, golf, basketball, weightlifting, training, and running. It's probably worth mentioning that they also sell casual ones—ones that are meant for everyday wear.
As far as price goes, it can vary greatly from collection to collection. For instance, their Ultraboosts easily goes for hundreds of dollars, perhaps even more so if it's limited edition! That's not to say that they don't have affordable options—they do. Ultimately, it all boils down to what kind of shoe you're looking for.
Taking Care of Adidas Footwear
Quality-wise, there's no doubt that their shoes are well-constructed. You can easily tell simply by glancing at the product—not only is the fabric durable, but the stitching is done well. You get what you pay for, after all!
Having said that, you still want to take proper care of your shoes. They can be quite an investment sometimes—wouldn't you want them to last? For instance, it's not uncommon for the sides to be stained with mud or dirt; the soles can also get dirty over time.
As a general rule, you want to remove stains as soon as you notice them (e.g. when they're still fresh). The longer you wait, the harder it would be to remove them. But wait, what's the best way to wash Adidas footwear? Are there certain things that you don't want to do?
Need some tips? We'll be going over the washing instructions below. Follow along and you'll have clean shoes in no time!
Adidas' Most Popular Shoe Brands
Boost
Adidas is known for their BOOST material—aka, their squishy white foam. Why is it so popular? It provides unimaginable comfort that's noticeable the minute that you put it on. If anything, it's similar to a memory foam mattress; it offers increased energy return, which makes every step that much more comfortable.
Since its release, many other companies have opted to join the energy-return movement.
Ultraboost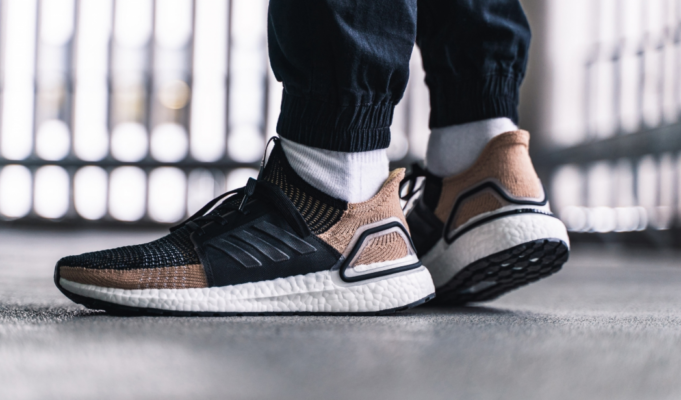 The Ultra Boost is super comfortable. In fact, many would argue that it's one of the best running shoes ever. What's so special about it? Its sole consists of many individual pods, all of which are made from thermoplastic polyurethane (TPU)—this gives it that "bouncy" sensation when you're walking or running. Featuring a prime knit upper, the shoe hugs your foot without any constraint. The material is breathable and offers a sense of freedom.
Pureboost
PureBoost is another line that features Boost cushioning. Lightweight at only ~200g, the shoe is highly comfortable with a breathable knit upper. Compared to Ultraboosts, they have a lower profile, which gives them more of a racing feel. Known for their wide toe box, they are ideal for those with wide feet.
Alphabounce
The Alphabounce is unique in that it is relatively low-cut. It comes with ribbed patterns, full-length mesh, and Bounce cushioning. A multi-purpose shoe, it's suitable for a variety of physical activities as well as casual wear. Do note, however, that they are not intended for running long distances; they are better suited for short runs.
NMD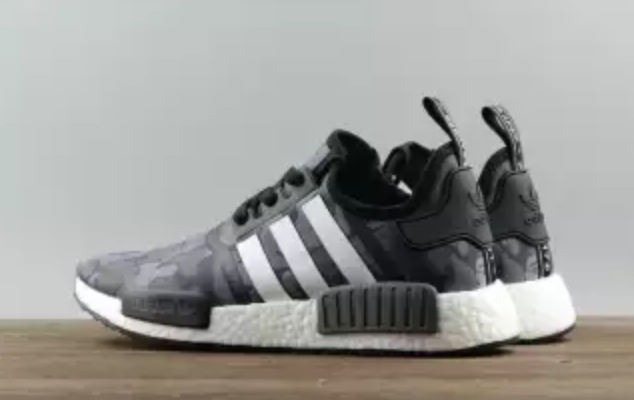 Adidas NMD is a modern shoe that features cutting-edge technology. For one thing, they come with Primeknit uppers, which provide new levels of stability, flexibility, and strength. On top of that, there are BOOST midsoles for maximum comfort.  Since its release, the brand has released numerous colors, some of which are more sought-after than others.
The Best Way to Wash Adidas Shoes
Accidentally stepped in the mud? Don't worry, it's easy to clean Adidas shoes. In fact, there's more than one way to go about doing it. Just keep in mind one thing—don't ever put them in the washing machine!
Cleaning Your Adidas Shoes with Detergent
First things first, you want to remove any shirt that's stuck on the shoe. To do this, you can gently bang the soles together—repeat a few times, that should do the trick. From there, remove the shoelaces so that you can wash them separately. Depending on the shoe, you might also be able to wash the insoles separately.
Note: Shoelaces are easy to wash—you can simply toss them in the washer with the rest of your laundry. To prevent them from being thrown around, it's a good idea to put them in a net laundry bag. Alternatively, you can wash them by hand. Fill a container with water and a little bit of laundry detergent. Mix the liquids together before putting the shoelaces in. Let them soak in the mixture for at least 20 minutes before rinsing with water.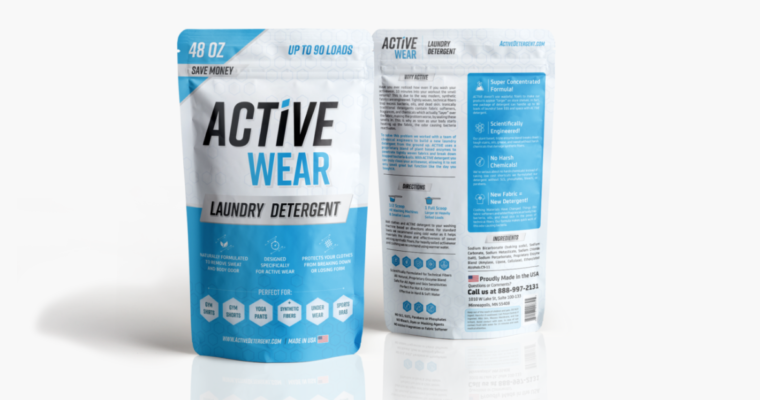 Pour a small amount of ACTIVE detergent into a small bowl. Mix the powder with warm water to get a soapy solution. Soak a clean cloth in the liquid and use it to wipe the surface of the shoe—stains should come off easily. Avoid scrubbing the fabric, especially the stitching, as that can cause damage.
Rinse the cloth when you're finished. Afterward, saturate it again with clean water and use it to remove the detergent from the shoe. Continue until the soap suds are no longer visible. Once you're done the upper, you can proceed to clean the sole with a soft-bristled brush (dip it in the soapy solution beforehand). The next step is to rinse off the detergent—you can do this by dipping the sole in a container of water.
Allow your shoes to air dry overnight; do not wear them until they are fully dry. Ideally, you want to place them in a well-ventilated area inside where they can dry at room temperature. Do not speed up the process by using heat; the high temperature can cause the materials to warp. 
Pro-tip: You can reduce moisture inside your shoe by stuffing them with newspaper. Just take them out in the morning!
How to Remove Stains From Adidas Footwear
Having trouble with a few stubborn stains? Here are a few ways that you can tackle them.
Use a Commercial Stain Remover
There are many stain remover products that you can buy in stores—just make sure that it's compatible with your shoe's fabric. Assuming that the product comes in a spray bottle, you'll want to saturate the problem area with the liquid. Allow it to soak through—you may or may not have to rinse it with water depending on the formulation. To be sure, check the instructions label.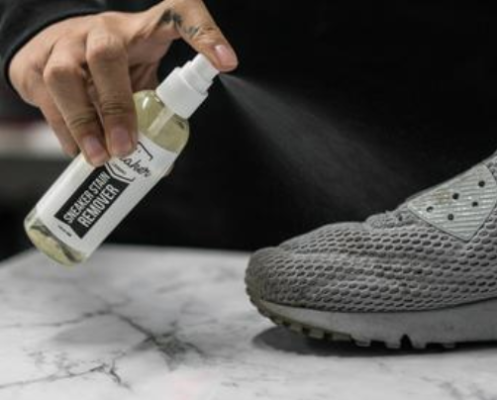 Using a liquid product? If so, you'll want to pour some of it onto a clean washcloth. Use it to saturate the stains on your shoe. As before, you want to let it set in before washing.
Using ACTIVE Detergent
ACTIVE detergent is great for general cleaning. However, it can also be used to eliminate stains. What you want to do is mix the powder with warm water in a bowl. Depending on how much water you add, you might end with a paste-like texture.
Use an old toothbrush to apply the detergent mixture onto the stained area. Make sure that the spot is entirely saturated before leaving it for 20 minutes. Rinse the soap off once the time is up and check the stain. You might have to repeat the steps if it is still visible.
Remove Odors from Adidas Footwear – Deodorizing Methods
Is there an unpleasant odor coming from your shoes? Let's take a look at how you can deodorize them.
Deodorizing Adidas Shoes With Tea Bags
Tea bags are for more than just tea, they can also be used to deodorize your shoes. Place two to three in each shoe and let them set. Ideally, you want to leave your shoes in a dry environment as that will help to control the bacteria growth. Leave the tea bags in overnight and remove them in the morning—they'll smell a lot fresher. You'd be surprised just how effective this method is!
Deodorizing Adidas Shoes With Baking Soda
Baking soda is one of the best things for smelly shoes. Sprinkle a liberal amount into the footwear; you might have to shake them lightly to distribute the powder inside. Be careful not to spill any! Leave them in for a few hours; if you can, leave them overnight. The baking soda will effectively soak up the icky smells. When morning comes, dump the baking soda out.
Deodorizing Adidas Shoes With Dryer Sheets
Who says dryer sheets are only for clothes? You can also use them for your shoes. Tuck a sheet into each of your shoes and leave them in there overnight; that will give the sheets enough time to neutralize the odors. Just remember to pull them out in the morning!
Using Essential Oils
Want to freshen up your shoes? Consider using a few drops of essential oils. What's great about this method is that you can choose exactly what scent you want to use. However, you want to be careful of how you use the oil—you do not want to put it directly on the fabric. Instead, drip the oil onto a cloth or a piece of paper and put that in your shoes overnight.
Note: This promotional offer is only guaranteed through the end of the day.