Running is a great form of physical activity. Not only does it burn calories, but it's great for strengthening your muscles and joints. Not to mention that it'll boost your stamina! Really, there's no downside to this sport—it doesn't even require much gear. All you need is a good pair of runners! 
Ideally, though, you'd want to wear athletic clothes that are meant for exercise. After all, who jogs around the neighborhood wearing a pair of jeans? It's not comfortable, nor is it practical. The material is just too heavy; it's also not breathable. In other words, you'll likely feel wet and clammy halfway through your run!
There are also various accessories that you can use while you're running. For instance, many people like to listen to music. Ask a few runners and they'll tell you that they consider their headphones to be a part of their gear. They are also gadgets like pedometers and Fitbits.
Looking for a Gift?
Are you looking for a gift for a runner? Perhaps your best friend, who likes to participate in marathons, has a birthday coming up? Looking for a nice gift to give them on their special day?
Look no further. We've compiled a list of some products that'll be perfect for any runner. Want to know what they are? If so, be sure to read on!
Top 10 Great Gifts For Runners & Marathoners 2023
Scratching your heads for a gift idea? Hopefully, your friend will like one of these items below.
1. Fitbit Versa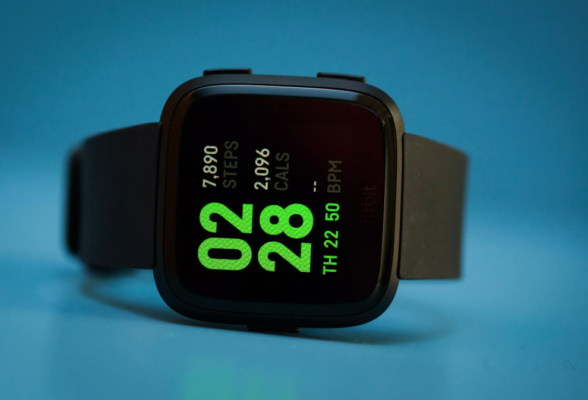 The Fitbit Versa will allow you to track your all-day activity—this includes your sleep stages and your heart rate! Modern and sleek, it comes with an aluminum watch body that's comfortable to wear all day.
What's great about this device is that it comes with over a dozen exercise modes, including run, which lets you record your workouts. It's also swimproof up to 50 meters. You can even track pace and distance by connecting it to your smartphone's GPS!
An all-in-one smartwatch, you can also count on it to play your favorite songs. That's right—it can store more than 300+ tracks! Connect your wireless headphones via Bluetooth and you'll be able to enjoy the tunes as you run.
There's no doubt about it—the Fitbit Versa would make a perfect gift for those who like to track and monitor their running process.
2. Bose SoundSport Wireless Headphones
Is your friend someone who likes to listen to music when they run? If so, they might just want a pair of wireless headphones.
The Bose SoundSport is an excellent choice. Wireless, they can be connected to any smart device with the press of a button. Featuring Volume-optimized EQ, they will deliver nothing but consistent, quality sound.
Sweat and water resistant, you won't have to worry about them getting damaged while you're running. They're also incredibly comfortable—the Stay Hear Plus tips will help to keep them in place.
You can change volume, songs, or take calls without the need to grab your device. These wireless headphones will make everything easy so that you can focus on your running. Every full charge will also give you 6 hours of battery life.
3. Biolite Rechargeable Head Lamp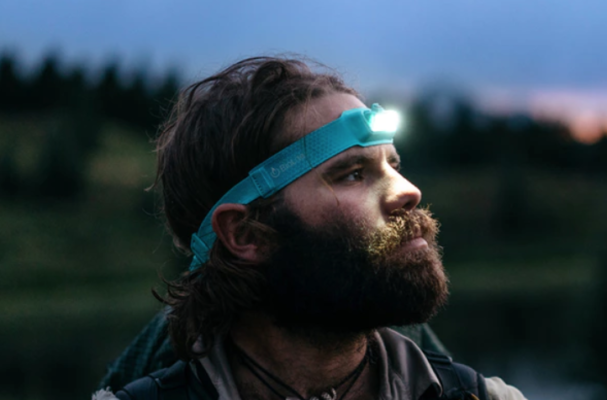 The BioLite heap is super lightweight at just 69g. Featuring moisture-wicking fabric, it will keep you cool, dry and safe while you run. The way it's designed, the headlamp also sits close to the forehead—that way, you won't have fight against bouncing or slippage. There are no abrasion points to worry about either.
Rechargeable, it can be used for up to 40 hours at a time! No needs for wasteful alkaline—you can charge it with almost any type of micro-USD source.
Why run in the dark when you can keep yourself safe with a headlamp? Available in 4 different colors.
4. Nike Dri-Fit Running Gloves
Running can be tough on your hands when it's cold out. After all, our fingers lose heat quickly due to the high surface area. If anything, they tend to remain cold even if the rest of the body is warm.
Enter running gloves—they're pretty much essential when it comes to running in the fall and winter. Featuring Dri-Fit material, these gloves will pull sweat away from the skin so you can feel dry and comfortable. Not only that, but it comes with strategically placed silicone, which provides grip. There is also a reflective logo on the side that increases visibility.
Want to use your smartphone? No problem. These gloves come with special conductive tips on the thumb and index finger, which allows you to use your touch screen with ease.
5. Tribe Water Resistant Cell Phone Armband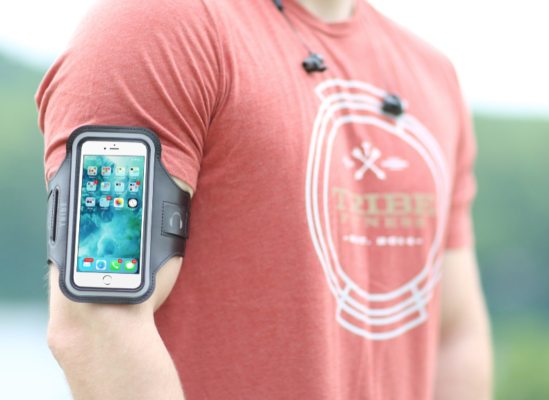 Running can be a lot more enjoyable with the right music. Sure, you can put your phone in a pocket, but it'll probably end up bouncing up and down while you run. It might even fall out if there's no zipper!
Why risk something like that when you can just keep it close with an armband? That way, it'll be secure and you'll be able to access it quickly whenever you need it. Not all armbands are made the same though—you always want to consider what it has to offer. Is there a place to put your headphones? Is it adjustable?
Tribe makes an excellent armband that's perfect for runners. Made from high-quality materials, it will not slip whatsoever when you're running. At the same time, the elastic band is also adjustable for maximum comfort. Water resistant, you won't have to worry about it getting wet in the rain.
This highly versatile product is compatible with iPhone 6s, 7, 8, and other models with similar dimensions. Another thing to note is that it comes with full touch screen functionality—this means that you'll be able to use the touch screen even through the plastic! You won't have to take your phone out every time you want to switch songs. 
6. Nomader Collapsible Water Bottle
It's important to stay hydrated when you're running—this is especially true for those hot, summer days. For this reason, you always want to bring a water bottle with you. Dehydration is no joke!
When it comes to running, however, bulky is not the way to go. What should you use instead? A collapsible water bottle. As it turns out, Nomader makes an excellent product that's well suited for runners. Not only is it leak proof, with its locking twist cap, but incredibly robust—it won't leak, dent, or shatter. In fact, it even comes with a lifetime warranty!
Eco-friendly, it is made out of 100% food-grade material. Of course, that also means that it's BPA free. The water will taste fresh; there will be no aftertaste or odor whatsoever. What's great is that it also comes with an insulated sleeve—this makes it easy to carry with you on your runs. Not only is it great for running, but you can use it for yoga, work, school, camping, and more!
7. Active Detergent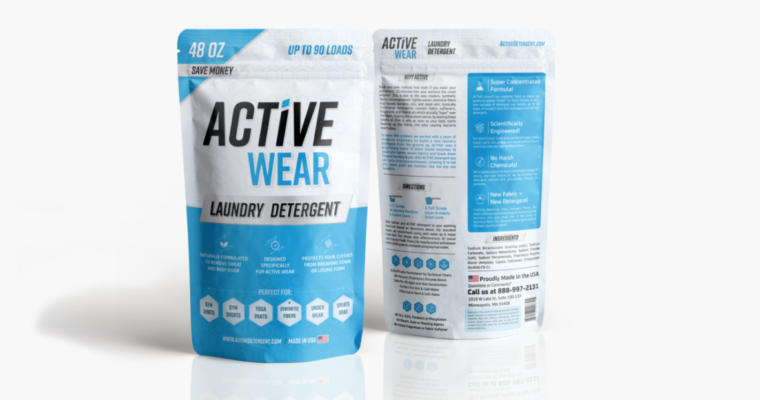 It's not uncommon for your clothes to develop an odor after running. After all, you would have sweated quite a bit. The solution? ACTIVE detergent. Yes—as it turns out, laundry detergent can be a great gift!
Unlike most of the products that you see at the store, ACTIVE detergent is specifically formulated for activewear—that is, athletic clothing. Put together by a team of chemical engineers, the formula contains three types of plant-based enzymes, all of which get deep in the fibers to break down sweat, body oils, and odor-causing bacteria. In other words, your clothes will be fresh and clean!
Another selling point is that it is hypoallergenic. There are no harsh chemicals in the ingredient list; everything is organic and all natural. This makes it suitable for those with sensitive skin.
It's also budget friendly! One 48 oz pack goes for $24.99, which is enough to wash 90 loads!
8. Night Runner Headlights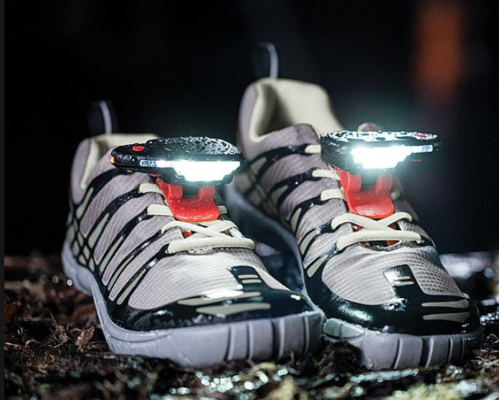 Ideally, you'd want to run during the day. However, daytime training isn't always an option. For those who run before sunrise and after dusk, safety is important. After all, low visibility can easily cause accidents. To prevent this, it's recommended that all runners wear reflective clothing.
For maximum visibility, however, you might also want to get some night runner headlights. These waterproof lights will ensure that you're safe out on your run. The best part is that the installation takes just a few seconds! Just slide it onto your shoelace and you're done.
Highly durable, they're built to withstand all weather conditions from extreme heat to snow. Equipped with two ultra-bright LEDs, they're capable of producing light up to 30 feet. For your safety, there are also two lights at the back. Charging is easy as well—it comes with a long-lasting lithium-ion battery that can charge via micro USB. One full charge will be enough for a 2.5 hour run on the high setting and 5 hours on low.
It's definitely one of the best gifts that you can give for someone who likes to runs at night! Wouldn't you want them to be safe out there on the road?
Note: This promotional offer is only guaranteed through the end of the day.