Ice hockey is one of the most popular winter sports in North America. Not only is it fun, but it comes with a myriad of benefits as well. For one thing, it's a great cardio workout. In other words, it'll help strengthen your heart. That's not all, it'll also make you feel happier through the release of endorphins. On top of all that, it'll give you a chance to socialize. After all, it is a team sport.
Ice hockey isn't the only type of hockey either. There's also field hockey, roller hockey, and street hockey, all of which are played on normal ground (as opposed to ice). For the purposes of this article, however, we'll be focusing on the ice variety.
More About Ice Hockey
Ice hockey is believed to have originated from various stick and ball games in the 18th century. They were eventually brought to North America, where they gained popularity, especially in Canada. By the 1920s, it had become an Olympic sport. Nowadays, there are six countries that predominate in international competitions including Canada, Finland, Sweden, Russia, Czech Republic, and the United States.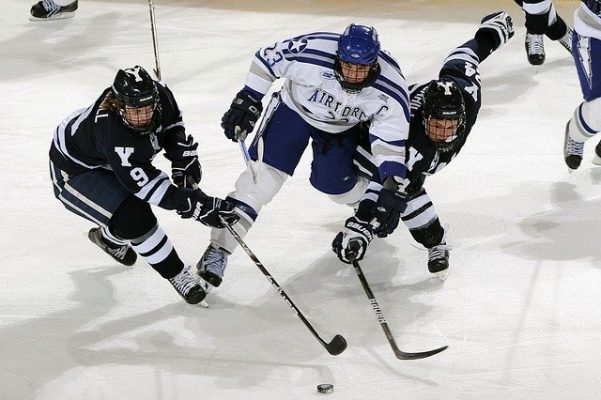 Of course, many people play it as a hobby as well. In fact, you probably know one or two who are involved in the sport—and that's why we're here! On this page, we'll be going over some potential gifts that you can give for that hockey player in your life.
7 Best Gift Ideas for Hockey Lovers in 2023 – Top Recommendations
1. Active Detergent – $20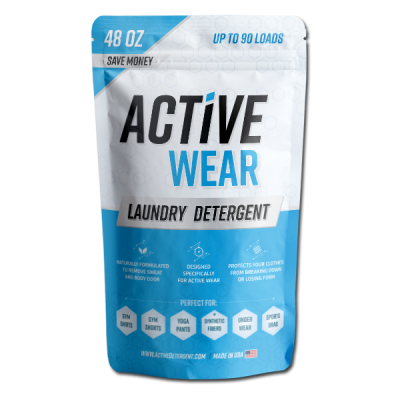 Hockey is an intense cardio workout. You may be on the ice, but that won't change the fact that you'll be sweating a lot. After all, you'll be moving constantly. Not to mention that you'll probably be wearing several pounds of heavy equipment! Given that, it's not surprising to know that your gear can get stinky. If anything, that's why it's recommended that you change after your game.
As far as your gear goes, it's best to wash them as soon as possible once you get home. That way, you won't have to deal with them getting stinkier with every minute. Plain water, however, won't be enough, as you can imagine. You'll have to use a specialized soap, something like ACTIVE detergent. A concentrated blend, it contains multiple enzymes, which are capable of breaking down the gunk on your hockey jerseys etc. It's also specifically designed for activewear so you know that it'll work well.
It's not very expensive either since you get 48 oz of powder, which is enough for nearly 100 loads. Plus, it doesn't contain any harmful chemicals such as sulfates. It's also fragrance-free.
2. Hydro Flask – $30-40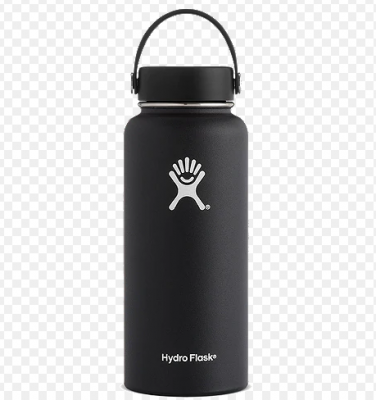 As with all sports, it's crucial that you stay hydrated while playing hockey. That's why you always want to bring a water bottle with you to the rink; you want to be able to take a drink during your break. Yes, you can always get something from the vending machine but let's face it—the costs can easily add up, especially if you're at the rink often. Not to mention that plastic bottles aren't exactly the best for the environment.
Not sure which bottle to get? We highly recommend the Hydro Flask. You've probably heard of it before, after all, it's one of the "bigger" brands out there. Not only is it durable, but its vacuum-insulated technology will keep your water cold for upwards of 24 hours. Of course, you can also use it for hot beverages as well (it'll keep it hot for up to 6 hours). On top of all that, it can be cleaned easily with a bottle brush.
The best part? There are many different colors to choose from. You can even pick the type of lid that you want! For example, you can opt for the sports cap, which will allow you to take quicker sips. There's also more than one size to choose from.
3. HTFX Tower Hockey Bag – $150+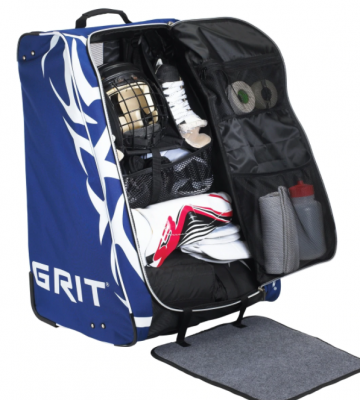 Want to get them gear but not sure of their skate size? How about a hockey bag? If anything, they'll definitely be able to put it to good use. After all, everyone needs a way to transport their gear to the rink. Even if they already have a bag, it never hurts to have an extra!
And we recommend the ones by Grit HTFX. Not only are they durable, but they're also lightweight. In fact, they've managed to reduce the weight by 33% with the latest model. At the same time, it comes with many features such as a side strap for carrying and a composite frame system to improve flexibility. You don't have to lug them if you don't want to either as they can easily be wheeled around.
In addition to that, it comes with a mesh panel on the bag, which allows for maximum airflow. In other words, your equipment will dry faster. That's not all, it even comes with a removable foot carpet. Plus, they come with a stick strap, which you can use to hold your sticks directly on the bag. Available in multiple colors and sizes (junior, youth, senior).
4. Bauer Supreme 2S Hockey Gloves – $130+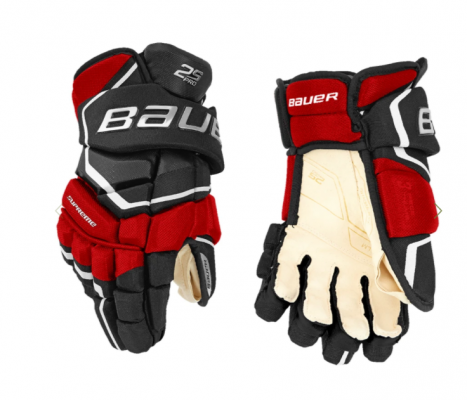 Here's another idea—how about a pair of hockey gloves? Everyone needs them and they'll all inevitably wear out over time so it never hurts to have an extra, right? If anything, getting the right kind with the right grip can make a big difference when it comes to handling the stick on the ice.
Not sure which gloves to get? We recommend the Bauer Supreme 2S hockey gloves. Featuring a pro nylon mesh shell, they're incredibly lightweight while offering maximum protection. It also comes with a Thermo Max+ liner inside, which has moisture-wicking properties. In other words, your hands will stay dry even if you're sweating throughout the game. That way, your grip on the stick will never waiver.
Available in multiple colors, you can get it in black, navy, red, or a combination of those. In terms of sizes, there are different ones that you can choose from under the junior, youth, and senior category.
5. Bauer Vapor FlyLite Hockey Stick – $300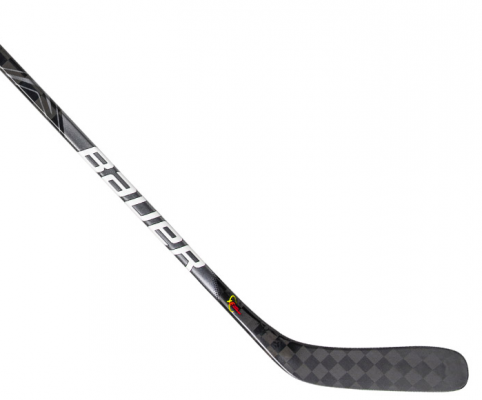 Hockey sticks are probably the most important gear that you can get. After all, you can't exactly play hockey without one. Depending on how often you play, you'll want to replace them every 6-12 months. Even if they're not broken, they can lose their stiffness, which can affect your performance on the ice. For instance, they might start to feel weak or "chippy" when you're passing or shooting. The bottom line is, if it isn't performing like it's should, it's probably time for a replacement.
And if you're looking for a new hockey stick as a gift, we recommend the Bauer Vapor FlyLite. A composite stick, it comes in a variety of options so you can get the one that's best for your giftee. For one thing, there are four different flex options that you can choose from. Given that, it'd be suitable for any level of hockey player.
Featuring advanced carbon layering, the stick is incredibly light, which helps to improve release speed and stability. The blade is also optimized with thicker geometry to improve durability. Yes, it's a bit on the expensive side but you don't really want to get the cheapest option when it comes to hockey sticks. 
6. Hockey Wraparound – $50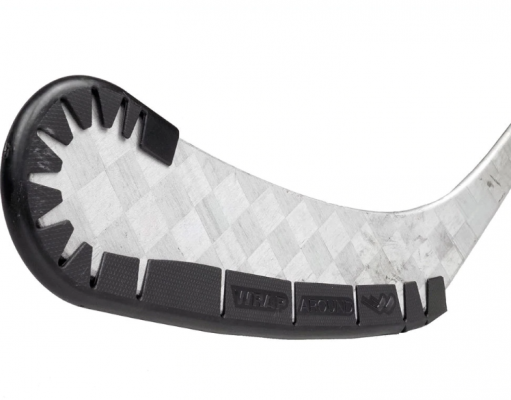 Hockey sticks can be expensive, especially if you're serious about the sport. The good news is that there are things that you can do to protect it from damage. For example, you can wrap the blade with a protective layer. That way, you won't have to worry about grinding them to a splinter. Not only will you save money, but you'll have a better training tool as well!
What's this "wrap" that we're talking about? It's a special type of lightweight plastic that you can stick on your hockey stick. Not only is it formulated for maximum durability, but it also offers flexibility so that you can play anywhere including on rough surfaces! Featuring a patented design, all you have to do is tape and wrap it on your stick; it doesn't matter if the blade is round or square. Altogether, it'll take less than 60 seconds to put on!
For those who are wondering, it's pretty much one size fits all. That is, you can use it for junior, intermediate, and senior hockey blades. As far as colors go, there are two to choose from—either black or white.
7. Halo Compression Shirt – $130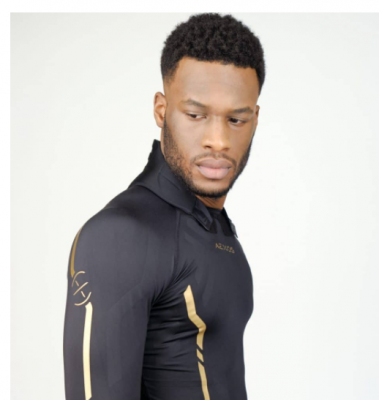 Many people choose to wear compression garments under their hockey gear. If anything, they're like base layers except they have the added benefit of reducing sports-related injuries. They do this by increasing blood flow to the muscles and regulating body temperature. Not to mention that many are also moisture-wicking.
Now, there are many kinds that you can get but we recommend the Halo by AEXOS. A special type of compression equipment, it's designed to reduce whiplash of the neck and head during contact sports, such as hockey. How does it work? It features core technology that allows the collar of the shirt to stiffen during a whiplash event. In doing so, it's able to minimize the chances of whiplash injury and concussion.
Available in seven sizes (from S to 4XL), you can choose from two options colors and two styles—long-sleeve or short-sleeve.
Note: This promotional offer is only guaranteed through the end of the day.