Regular exercise is one of the best things that we can do for our health. By incorporating it into our lifestyle, we not only improve our cardiovascular strength, but we'll also strengthen our muscles and bones. As with all things, however, it comes in a variety of forms. For instance, some of us choose to go to the gym; others prefer exploring the outdoors.
For the purposes of this article, however, we will be focusing on outdoor activities. Take for instance snowboarding—not only is it exhilarating to slide across the snow, but it's actually a great form of physical activity. The same thing goes for skiing, hiking, cycling and rock climbing.
Different Types of Outdoor Gear
There is one thing that sets outdoor activities apart from other types of exercise (e.g. going to the gym)—the type of gear that you'll need. After all, you will be outside in the elements. Not only will your clothes have to be suitable for a wide range of movements, but they will also have to keep you warm or cool, depending on the temperature outside.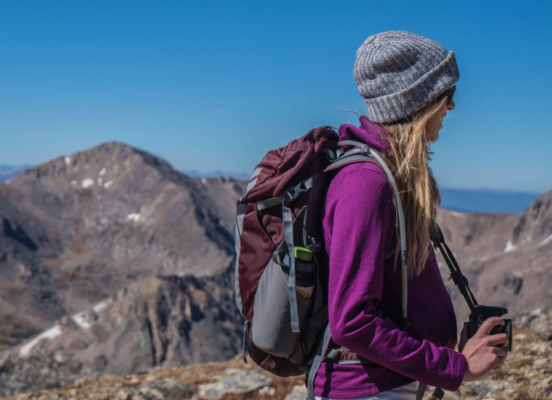 For one thing, you'll likely need a specialized type of footwear (e.g. ski boots, hiking shoes, etc); regular shoes will probably not cut it. On top of that, you'll need suitable clothes for your body. In some cases, you might even need to wear compression layers.
Don't forget, there's also other gear that you'll need for certain activities. For instance, you'll need a harness and rope for rock climbing. Similarly, you'll need a pair of skis or a snowboard for the mountain.
Popular Outdoor Clothing Brands
There are many brands to choose from when it comes to outdoor clothing. Not just that, but many of them sell sporting equipment as well. This isn't too surprising, though, when you consider how popular these sports are.
Let's go over some of the more well-known brands below.
Patagonia
Patagonia is a manufacturer of outdoor clothing and gear. Aside from apparel, they sell sleeping bags, camping food, backpacks, and more. Founded by Yvon Chouinard in 1973, the company opened its first retail store that year in Ventura, California. As the brand grew in popularity, they began to expand to other countries. Today, they operate dozens of stores across the world.
The North Face
The North Face is an outdoor product company that specializes in fleece, outerwear, footwear, shirts, and jackets. In addition to that, they also sell equipment such as sleeping bags, tents, and backpacks. Generally speaking, their products are catered towards mountaineers, climbers, hikers, snowboarders, and skiers. As of 2023, they operate over 50 retail stores in the United States; they also have many locations worldwide.
The Columbia Sportswear Company
The Columbia Sportswear Company is a manufacturer of sportswear, outerwear, and footwear; they also sell ski apparel, camping equipment, and other accessories. Headed by Gert Boyle, the brand is best known for its jackets, most of which feature interchangeable liners and waterproof fabric. As of 2023, there are more than 120 stores worldwide.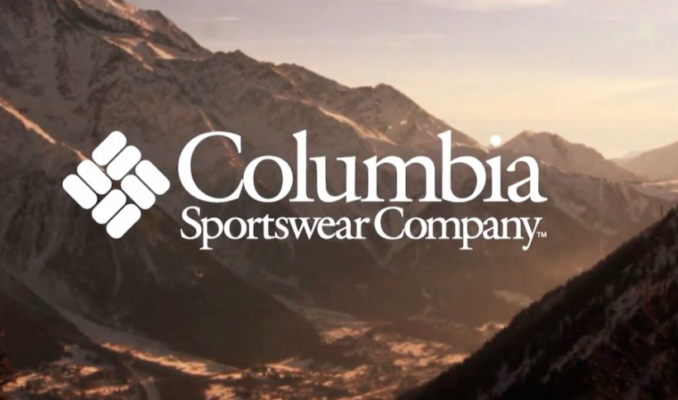 In 2003, the company acquired Mountain Hardwear, a manufacturer of high-performance apparel and accessories (more of them below).
Marmot
Marmot sells both sporting goods and outdoor clothing. Founded by Dave Huntley and Eric Reynolds, the brand, which is named after a group of highly social squirrels, started as Marmot Mountain Works in 1973. At the time, their inventory consisted of a parka, a sweater, three down sleeping bags, and a down vest. It wasn't until a year later that they expanded and the Marmot company, as it is today, was born.
Nowadays, they not only sell apparel, but different types of equipment as well such as tents, sleeping bags, luggage, and backpacks.
Arc'teryx
Arc'teryx is a Canadian sporting goods and outdoor clothing company. Based in North Vancouver, British Columbia, the brand began as Rock Solid in 1989; it wasn't until 1991 that they adopted their current name. Known for their bird logo, which is based on the "Berlin specimen", the company sells a variety of products including apparel, daypacks, travel bags, and harnesses, most of which are associated with hiking, backpacking, and climbing-related activities.
Mountain Hardwear
Mountain Hardwear is a subsidiary of the Columbia Sportswear Company. Based in Richmond, California, the brand manufactures an array of products including equipment, accessories, and apparel, most of which are geared toward mountaineering enthusiasts.
Founded in 1993, the company operated for many years before being acquired by Columbia Sportswear in 2003. Five years later, they opened their first retail store in Portland, Oregon. Since then, they have expanded their operations to several other countries.
L.L. Bean
L.L. Bean is a retail company that was founded by Leon Leonwood Bean in 1912. Aside from clothing, the brand also sells a variety of outdoor recreation equipment including tents, firearms, and backpacks. Up until 2018, they offered an unlimited return policy, which allowed individuals to return their products at any time, even without a receipt. Their flagship store is currently located in Freeport, Maine, the same town in which it was founded.
Outside of the United States, L.L. Bean operates over 20 different locations across Japan.
Why It's Important to Wash Your Outdoor Clothes
Most of these outdoor activities require a lot of energy. In other words, you'll be sweating—a lot. Not only that, but you'll be outside in the elements; you will be exposed to dirt, mud, grass, etc. Given that, it only makes sense that your clothes will get dirty—it's just one of those things that come with being outdoors.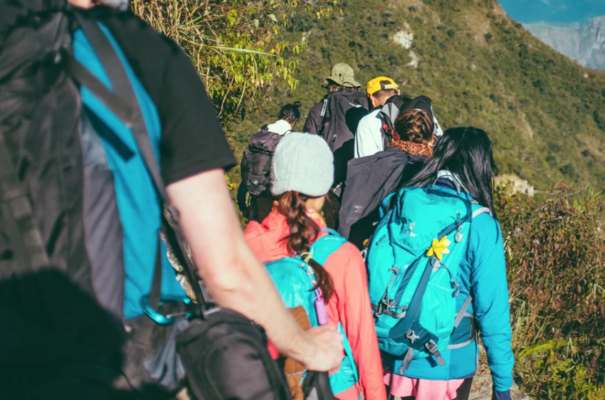 For this reason, you should always clean them on a regular basis. You wouldn't want your clothes to start smelling, would you? If you leave your dirty clothes in a pile, bacteria will grow on the fabric, which would lead to the development of odor.
Not just odor, but the bacteria can actually lead to other things as well such as skin irritation or infection. Ultimately, the best way to prevent all of this from happening is to do your laundry properly.
How to Wash Outdoor Clothes – Tips & Instructions
Outdoor apparel can be expensive, especially if you're buying from one of the well-known brands that we mentioned above (e.g. The North Face, Patagonia, Marmot, etc). Considering this, it only makes sense that you'd want to take good care of them—by washing them properly. As you probably already know, clothing can easily be ruined in the laundry.
Unsure of how to wash your outdoor clothes? Read on—we'll be sharing some of our tips.
1. Always Read the Care Label
As with all clothing, outdoor apparel all come with its own care label, which is usually sewn onto the inside. Read it thoroughly before putting a new item in the wash—it will tell you exactly how it needs to be washed. For instance, some garments might be dry clean only; others might have to be washed with cold water.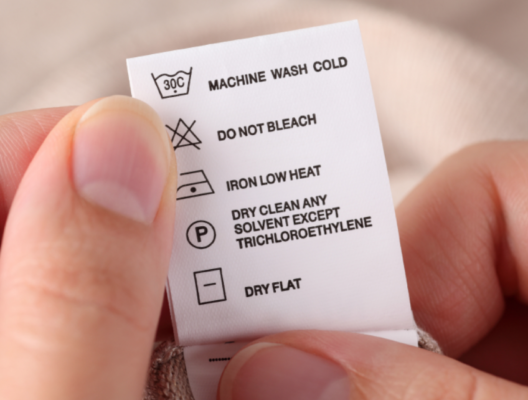 2. Consider the Fabric Used
You always want to consider the fabric when you're doing the laundry. After all, that is what dictates how a certain item should be washed. Take for instance polyester—this type of man-made material requires extra care as its properties are different from say, cotton.
In general, outdoor clothes are made out of synthetic fabrics such as polyester and nylon. The reasoning is simple—it's durable and it wicks away sweat. These properties make it ideal for intensive activities.
3. Pay Attention to the Colors
Pay attention to the items' colors when you're washing your clothes. As always, you should only put similar colors together in the same load. If necessary, separate your garments into different loads. Remember, there is always a chance of color bleeding if you mix different colored clothes together. For instance, you should never wash black-colored items with those that are white. However, it's okay to mix light blues with light yellows.
4. Do You Really Need to Put them in the Dryer?
The dryer is convenient—but it's not always necessary. In the case of outdoor clothing, it can actually cause shrinkage and damage. By skipping the dryer, you'll be extending the life of your gear. Not to mention that you'll also be saving money on your electricity bill!
5. Should They be Hand Washed Instead?
The majority of outdoor clothes can also be hand washed. Much gentler than using the machine, it will also ensure that they last longer. For instance, you can easily wash performance tops and bottoms in the sink with soapy water. From there, you can just hang them up on a clothesline to dry.
Best Laundry Detergent for Outdoor Clothes
Detergent is another major player. After all, they're the ones responsible for doing the cleaning. Considering that, it only makes sense that you'd want to use a proper formulation.
As you probably know, there are many different types of laundry detergent. If you were to walk down the cleaning aisle at the store, you'd see a variety of products—from liquids detergents to powdered soaps, all of which contain different ingredients. Which one should you use for your outdoor clothes? Here are so tips that you might find helpful:
Take a Look at the Ingredients
This might be obvious but you want to look at the ingredients. For instance, products with bleach might be overkill if all you want is something simple to clean your clothes with. Want to go the eco-friendly route? If so, you'll want to look out for plant-based formulas; it also helps to avoid products that come in large, plastic bottles.
What is the Product Formulated For?
Laundry detergents are not all the same; different formulas are made for different purposes. When it comes to outdoor clothing, you want something that is formulated for activewear. After all, the majority of outdoor clothes are made from man-made fibers.
Compared to regular detergents (i.e. detergents meant for traditional fabrics), these formulas are much more capable of lifting dirt and oils from synthetic fibers. Why? They contain enzymes that are able to dissolve and break down impurities.
By using a proper formulation, your outdoor clothes are bound to remain clean and fresh.
Why You Should Use ACTIVE Detergent For Your Outdoor Clothes
ACTIVE detergent is made with all-natural ingredients. Formulated by a team of chemical engineers, it features three types of plant-based enzymes, all of which are capable of breaking down bacteria, sweat, and oil. On top of that, it contains chelating agents and natural surfactants—these will help to restore the fibers back to the natural state.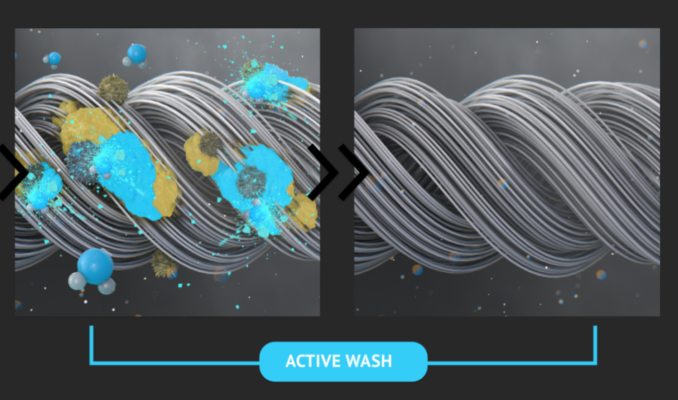 Not only will ACTIVE detergent keep away the smell, but it will extend the life of your outdoor clothes as well. Gentle yet effective, it'll be all that you need for your outdoor lifestyle.
Did we also mention that it's eco-friendly? Made from plant-based ingredients, ACTIVE detergent does not contain any type of harsh chemicals (nor fillers)—this means that it won't be contributing to chemical pollution!
Note: This promotional offer is only guaranteed through the end of the day.