Mahabis is a lifestyle brand that's known for their slippers. In addition to that, they also sell accessories such as wool socks and slippers bags.
More About the Company
Mahabis was founded by Ankur Shah in 2014. Their mission is to create simple yet stylish products that can be worn both indoors and outdoors. In 2015, the company won the Best Innovation in Footwear Award and was a finalist in two other categories.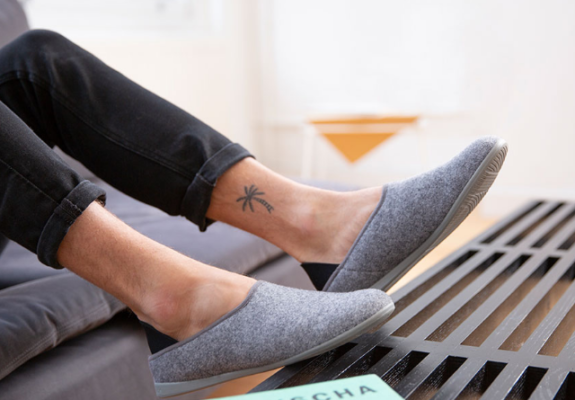 In 2019, Mahabis was acquired by YYX Capital, a consumer investment company.
What Kind of Slippers Do They Sell?
Mahabis was initially known for their slipper design that featured detachable soles, which allowed the shoes to be worn outdoors. Nowadays, however, all of their slippers come with a sneaker-like sole that's fixed to the shoes. 
Some of their best-selling models include the Curve, Alto, Classic, and Mule, all of which range from $130 to $180. With that said, they do have an outlet section, where you can snag some discounted items. As for shipping, it's free for orders over $109 (otherwise, it's a $15 flat charge). They also ship to the UK, Europe, Australia, and New Zealand. 
Tip: You can get a 15% off voucher by donating your old Mahabis. They'll recycle the shoes, which will allow them to process the materials into boxing bag inners, playground surfacing, etc, which will help keep them out of the landfill. 
Signing up for their online newsletter will also give you a 10% off coupon that you can use on your first order. 
Taking Care of Mahabis Footwear
Like all shoes, their slippers will get dirty over time, especially if you wear them outdoors. The good news is that they're washable so you can easily clean them if that happens. Don't just toss them in the washing machine with your dirty clothes, though. 
There are certain things that you want to keep in mind when it comes to washing their slippers, which we'll be going over later so be sure to read until the end! 
What Materials Are Their Slippers Made of?
Most, if not all of their slippers are made from recycled wool fibers. Take the Mahabis Classic, for example, it's lined with 100% wool. The upper, however, is made of a wool and polyester blend. 
Anyway, here's what you need to know about the various materials:
Recycled Wool
Recycled wool is an eco-friendly fiber that's soft, breathable, lightweight. It's also odor-resident, which makes it ideal for footwear. Not only that, but it also has the ability to pull moisture away from your feet. What's more, is that it has natural anti-microbial properties.  
Polyester
Polyester is a synthetic fiber that's resistant to moisture and chemicals. While it's not the most breathable of materials, the fact that it's lightweight makes it a good choice for shoes. It's also easy to clean and dries quickly. 
Tencel
Tencel aka lyocell is a form of rayon that's made of cellulose fibers. Not only is it environmentally friendly, but it's also durable. For one thing, it can withstand regular washing without losing its shape or shrinking. Compared to other materials, however, it tends to cost a bit more. 
Pura-Latex
Pura Latex is 100% natural rubber that's derived from the Hevea tree. A thin layer of the bark is stripped off the tree to release the latex, which is collected in cups. This latex material is then processed to make a variety of products such as soles.
How to Wash Mahabis Curve/Breathe/Alto Slippers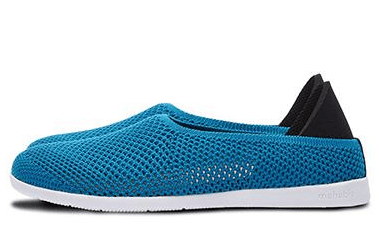 Mahabis Curve (including Curve Canvas), Breathe, and Alto slippers are machine washable. They can also be hand-washed with cold water. 
Using the Washing Machine
First things first, remove the footbeds (they aren't glued down so you can easily slip them out). Ideally, they should be hand-washed separately in cold water. With that said, you can also put them in the washer with the slippers. Just make sure to put them in a mesh laundry bag (with the slippers)—that'll keep the insoles together and prevent them from banging around during the wash cycle.
Place your slippers inside the same mesh bag and toss it in the washing machine. As a general rule, you want to wash the shoes by themselves, however, you can throw in a few towels to help balance the weight. That way, the cycle will run more smoothly. 
Next, add the soap—one scoop of ACTIVE detergent will suffice. Half a cup of white vinegar can also be added if odor is an issue (it'll act as a natural deodorizer). Don't use bleach as it can damage the wool fibers.
Choose a delicate setting (this will prevent your slippers from wearing out) and run a cold water cycle. Avoid using hot water—the heat can cause it to shrink.
Wait for the washer to finish running before taking out the footbeds and slippers. Don't pop them in the dryer. Let them air dry instead, ideally in a well-ventilated area. Wait until they're completely dry before slipping the insoles back in the slippers.
Hand Washing With Cold Water
Fill up your sink with lukewarm water (you can also use a bucket or container). While it's filling, add in half a scoop of ACTIVE detergent. You should end up with a soapy water solution.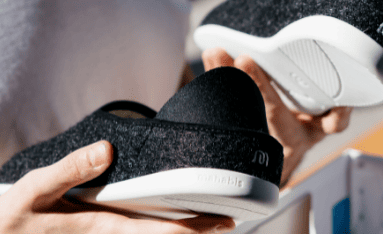 Take the footbeds out of the slippers and place them in the sink. Make sure they're completely immersed—that'll allow the detergent to work its magic. Do the same with the slippers themselves. 
Tip: Spot-treat your slippers beforehand if they're excessively dirty. For example, you can use a scrub brush to clean the sole before washing. You can also scrub the upper if there are stains. 
Leave the slippers and insoles in the soapy water mixture for about 15 minutes before rinsing them with clean water. You can hold them under the tap or rinse them by refilling the sink—either way works as long as you get all of the detergent out. 
Let them air dry once they're free of detergent. Do not put them in the dryer or expose them to direct heat. Wait until the shoes and insoles are completely dry before re-inserting the latter into the slippers (it can take several hours).
How to Wash Mahabis Classic Slippers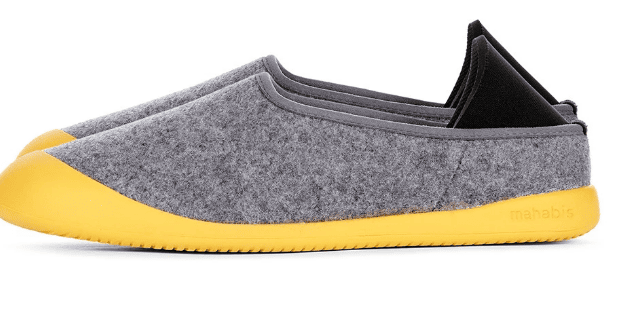 Hand-washing is preferred when it comes to Mahabis Classic slippers. You can still put them in the washer in a pinch but you don't want to make a habit of it as it can wear them down prematurely.
Hand Washing With Cold Water
Dissolve some ACTIVE detergent in a bowl of water. Dip a clean cloth into the mixture and use it to clean the upper and the sole. Remember to be gentle—you don't want to accidentally damage the wool fibers. If the insoles are removable (only some Mahabis Classics have removable footbeds), take them out. Soak them in a detergent mixture for 15-20 minutes. Consider adding some baking powder if odor is a problem. Rinse them with cold water afterward.
As for the slippers, you want to give them a good wipe-down with plain water after cleaning them with the soapy solution. Allow them to air dry in a well-ventilated room. Make sure they're completely dry before slipping the insoles back in (it can take several hours).
Using the Washing Machine
Take the insoles out (assuming that they're removable) and wash them separately in the sink with cold water. As for the slippers, you want to give them a quick wipe-down with a damp cloth before putting them in the washer. Make sure to use a mesh laundry bag—that'll keep them from banging around during the wash cycle, which can damage your shoes and the machine.
Zip up the mesh bag so that the contents are secure and place it inside the washer. Consider adding a few towels to even out the weight. Avoid washing your slippers with other garments.
Measure one scoop of ACTIVE detergent and add it to the washer, either into the drawer or directly to the drum. Avoid using bleach.
Once you've done all that, run a gentle cycle. It's super important that you use cold water as you don't want to expose the wool upper to heat—that can cause it to shrink. Wait for the cycle to finish running before taking out the slippers. Place them in a dry, well-ventilated area so that they can air dry. Keep them away from direct sunlight.
Tip: You can speed up the drying process by stuffing the inside of the slippers with paper towels.
How to Clean Mahabis Luxe Slippers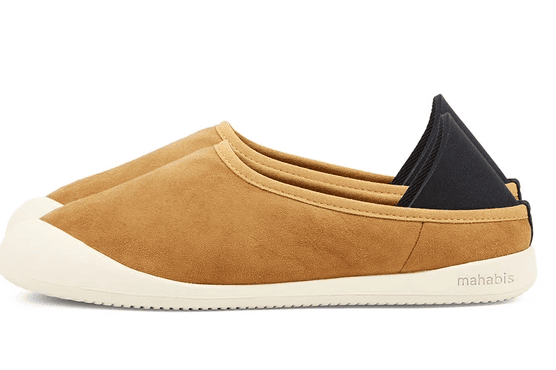 Mahabis Luxe slippers are different from their other slippers in that they can't be washed with water (they have a leather upper and are lined with wool). What you want to do instead is brush them occasionally with a suede or fine wire brush—that'll help remove any surface dirt.
To prevent them from being stained, it's highly recommended that you apply a protector spray. Ensure that the slippers are clean and apply the spray (you want to hold it about 6 inches away). Make sure that the mist covers the entire surface of the shoe. You don't want to apply too much as that can affect its color.
Note: This promotional offer is only guaranteed through the end of the day.