Outdoor Voices is a relatively new brand that specializes in technical apparel. In other words, they sell sportswear that's designed for outdoor activities. Product-wise, they offer a wide range of clothing for both men and women. On top of that, they also sell OV kits—that is, clothing kits that are designed for performance and comfort. It's perfect for those who don't know where to start! 
More About Outdoor Voices 
Outdoor Voices was founded by Tyler Haney in 2013. The "ultimate tomboy", she enjoyed a number of sports from soccer to basketball. Ultimately, it's because of that that she eventually launched the sportswear brand. The company's first retail store later opened in Austin in 2014.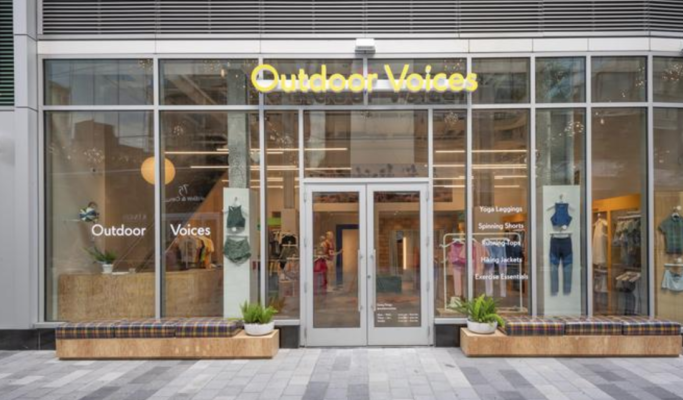 Since then, the brand has grown tremendously. For one thing, they received $7.5 million in investments for their sportswear line. As of 2023, they have brick and mortar stores in Los Angeles, Chicago, Nashville, New York City, Austin, Boston, and more.
More About Outdoor Voices Activewear
Outdoor Voices offers a wide range of sportswear from leggings to tank tops. They also have collections dedicated to specific sports such as running, swimming, and yoga.
As far as prices go, they're what you'd expect from an established clothing brand. Take their sweatpants, for example—most go for around $85, which is fairly competitive. Some products, however, like their tops and tanks, you can get for a little cheaper.
Taking Care of Outdoor Voices Activewear
The brand is known for their hi-tech materials. Unlike other brands, their clothing is not made from your typical neon mesh. What this means, is that they're much more durable than some of the other ones out there on the market.
That doesn't mean that they're invincible, though. No clothing lasts forever, after all. Over time, their tops and bottoms will begin to wear out. Fortunately, you can increase their lifespan by taking proper care of the items.
What does that entail? Washing them properly. It's no secret that clothes can easily get damaged in the wash! Considering that, you want to make sure that you're following the right washing instructions. You wouldn't want to ruin a shirt that you've only worn a couple of times, right?
But wait a second—how should you wash their products? What's the best way to launder Outdoor Voices clothing? Want to know? If so, you're on the right page! Before we get into the actual instructions, though, let's take a closer look at some of the propriety fabrics that they use.
Proprietary Materials Used by Outdoor Voices
As mentioned earlier, Outdoor Voices is known for their technical fabrics. Engineered for performance, they're designed so that you can feel comfortable and confident in your gear. Here are some of the ones that they use for their products!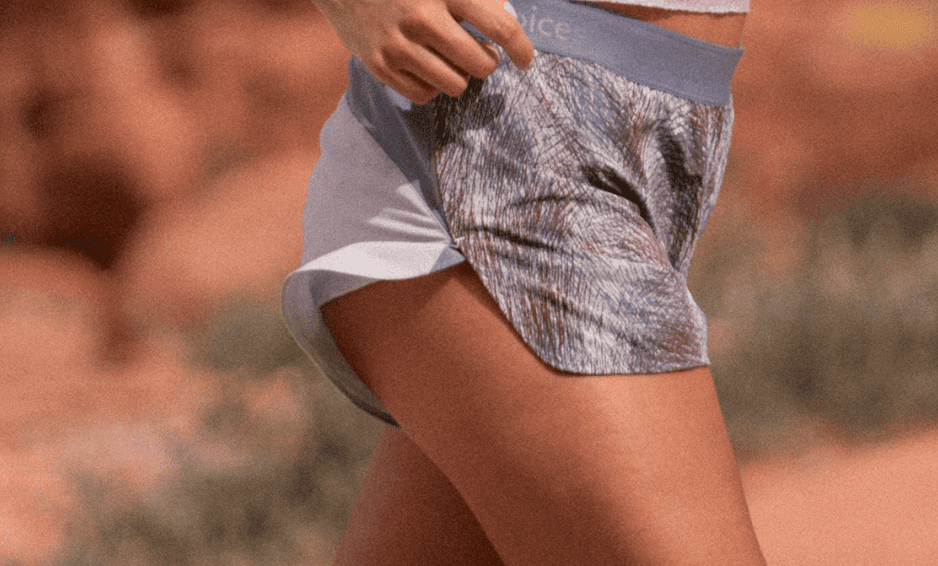 TechSweat
TechSweat is a cool-to-the-touch fabric that's ideal for training. Not only does it mold to your body, but it'll stay dry, even during high intensive workouts! The collection includes leggings, bras, crops, tanks, shorts, and skorts.
FreeForm
Freeform is soft and flexible. Great for the studio, it is woven with multi-colored yarns to give you that stylish, weathered look. The collection includes barrettes, leggings, shorts, leotards, and unitards.
Rec Poly
Rec Poly is unique in that it is made from post-consumer water bottles. Melted down, the plastic is spun into soft threads, which is then woven together. The result? A light-as-air fabric that's comfortable to wear and dries quickly. The collection includes shorts and shorts.
CloudKnit
Cloud Knit is one of their best-selling fabrics. Soft and luxurious, it's perfect for hanging out, warming up, and cooling down. Given how stretchy it is, you'll have no problem moving around! The collection includes hoodies, sweatpants, and t-shirts.
LightSpeed
LightSpeed is different from their other fabrics in that it features a matte texture. Quick-drying, the woven finish will allow you to run like the wind. The best part? It comes with a sweat-wicking finish. The collection includes shorts, dresses, and skorts.
Sweatee
Sweatee is a cotton-based technical fabric. Featuring drirelease technology, it will effectively move moisture away from your skin. It's also quick-drying—no matter how often you wash it! The collection consists of tanks, t-shirts, and long sleeve tees.
TissueWeave
TissueWeave is thin and airy. If anything, it's like a second skin—you'll probably forget that it's even there! The collection includes tank tops, wrap tops, wrap skirts, and wrap dresses.
How to Wash Outdoor Voices Leggings/Yoga Pants/Tights
Washing their leggings is straightforward. In fact, there's more than one way to get them clean!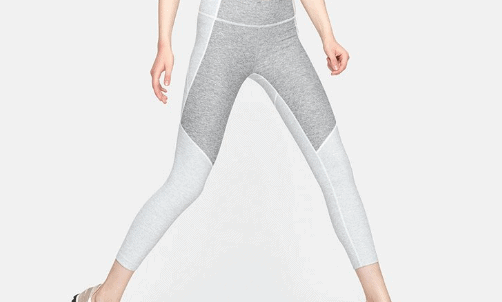 Using the Washing Machine for Outdoor Voices Leggings
Does it surprise you that their bottoms are machine washable? Given that, you can easily give them a good clean once you get home from the gym. The last thing that you want to do is to leave them in a corner—they'll end up developing a stink!
Assuming that you've read the care tag label, go ahead and turn the leggings inside out. There are a few reasons why you want to do this—for one thing, it protects the color and design from wear and tear. It also makes them easier to clean since the inside, which is often dirtier, is exposed to the water and detergent.
Consider using a net laundry bag for your leggings—they'll last much longer. Simply put them in, secure the opening, and put them in your washer. In some cases, you might be able to put more than one in each bag.
Note: There's nothing wrong with washing your Outdoor Voice leggings with other garments. In fact, it's a good way to save on your power bill—why wash more loads than necessary, right? Just be sure that you've separated dark colors from light colors.
Take out your bag of ACTIVE detergent; measure one scoop and add it to the washer. Close the door, and select a delicate wash setting. Make sure to use cold water only—hot water is generally not recommended for activewear as it can damage the fabric over time. For similar reasons, you want to skip on the bleach and fabric softener.
Pro-tip: White vinegar is a great softening agent that will not damage your clothes!
Grab a book and wait for the cycle to finish. When it's done, take out your leggings. Remove them from the laundry bag and turn them right side out. Let them air dry in a well-ventilated area, away from sunlight. Skip the dryer!
Washing Outdoor Voices Leggings by Hand
Using the washing machine isn't the only option. You can just as easily wash them by hand. Depending on how many pairs you have, you can either do that in a bucket or sink.
The first step is to fill it with water—you can't do anything without water, after all. Once you've done that, add one scoop of ACTIVE detergent. Dissolve the powder thoroughly by agitating the liquid. From there, put your Outdoor Voices leggings in. Submerge it fully by patting it down with your hand. Let it sit for upward of 30 minutes (longer if you feel that it's excessively dirty).
Pro-tip: It's easy to wash out stains with ACTIVE detergent. Dissolve a bit of the powder in some water and use it to saturate the spot—apply it from both the inside and outside if you have to. Let it soak for 30 minutes before rinsing it off. If the stain is still present, repeat the steps again. Wash the garment as normal once it's gone.
Swish it a few times in the soapy solution before picking it up. Continue to clean the fabric by gentling massaging it your hands. Rinse the soap off with water when you're finished—the easiest way to do this is probably to put the leggings under the faucet. Place it on a clean surface once the water turns clear.
Use a towel to remove some of the excess water in the fabric. Hang it up to dry once it's no longer dripping. As mentioned earlier, you'll want to skip the dryer—do not tumble dry.
Note: The above instructions also apply to their shorts, skorts, t-shirts, and tank tops.
Washing Instructions for Outdoor Voices Sports Bras
As part of their women's collection, the brand also sells a variety of sports bras. Here's how to wash them.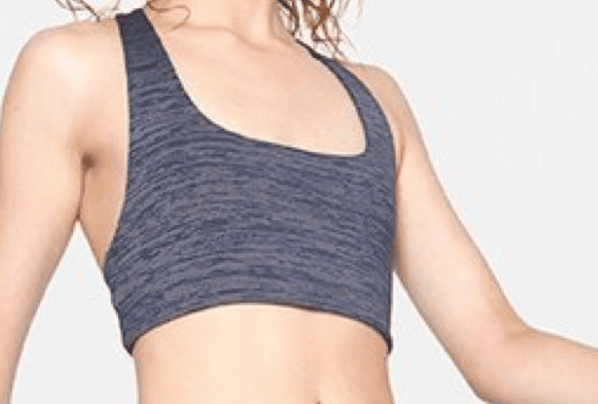 Putting Outdoor Voices Sports Bras in the Washer
Their sports bras are machine washable. There are a few things that you want to do, though, that will preserve their lifespan. First off, it's a good idea to put them in a mesh lingerie bag—that will minimize friction, which will prevent damage to the material. You can wash them with other clothes, but it's best to avoid garments such as jackets and jeans—the coarse material can easily damage the bras.
Pro-tip: Some sports bras come with removable pads. If that's the case, you can take them out and wash them separately.
Load the items in and add a scoop of ACTIVE detergent into the dispenser. The next step is important; you want to make sure that you select a gentle cycle—any other setting can cause wear and tear to your sports bras. As with all activewear, you want to skip on the fabric softener.
Let the cycle run; remove your delicates once the washing is finished. Gently squeeze out the extra water before letting them air dry—it shouldn't take more than a few hours. Do not tumble dry.
Washing Outdoor Voices Sports Bras by Hand
While they may be machine washable, washing them by hand is always the best. Don't be intimidated—the process is quite straightforward.
First, you want to prepare by filling a sink or container with water. Create a soapy mixture by dissolving one scoop of ACTIVE detergent. Place your Outdoor Voices sports bras in once you see soap suds and let everything soak for 15 to 20 minutes. Consider removing the inner pads if they are removable.
Carefully knead the bra with your hand in the soapy water. Rinse it clean under the faucet when you're finished and transfer it to a clean, flat surface. Avoid wringing it at all cost—chances are, that will end up damaging the elastic. Instead, remove the excess water with a towel.
Place it on a drying rack or clothesline and wait for it to air dry.
Best Way to Clean Outdoor Voices Swimwear
Swimwear is similar to sports bras in that they're delicate. Given that, you want to wash them with care.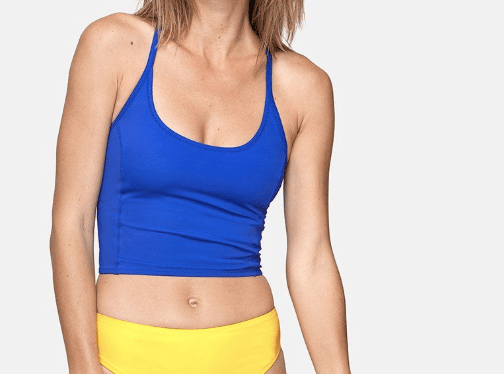 Hand Washing Your Outdoor Voices Swimsuit
Start by filling a tub or sink with cold water. Add one scoop of ACTIVE detergent and let it dissolve fully (if necessary, you can also add a bit of white vinegar—it will help to neutralize odors). From there, place your swimsuit in and let it soak for up to 30 minutes.
Rinse it clean with cool water once the time is up. Dry the swimsuit by rolling it in a clean, dry towel—pressing down lightly will help to remove excess water. Avoid the urge to wring and twist your swimsuit. As you can imagine, that will damage the fibers. Lay it flat to dry. Do not put the swimsuit in the dryer—the high temperature will weaken its elasticity.
Pro-tip: Never hand your swimsuit up to dry! The hanger itself can distort the garment. There's also a chance of rust, which can transfer onto the fabric.
Are Outdoor Voices Swimsuits Machine Washable?
If possible, avoid putting your swimsuit in the washing machine—the movements can damage the fibers, even on a delicate cycle.
Note: This promotional offer is only guaranteed through the end of the day.