Nike is one of the most prominent athletic brands out there. As a matter of fact, they are the world's largest supplier of athletic shoes. Aside from footwear and clothes, they also sell equipment and accessories such as bags and wallets. Over the years, they have sponsored numerous athletes including Michael Jordan, Ronaldo, Wayne Rooney, and Tiger Woods, among many others.
More About Nike 
Nike was founded by Phil Knight, a track athlete, in 1964. Based in Eugene, Oregon, the company, which was known as Blue Ribbon Sports at the time, initially operated as a distributor for Onitsuka Tiger. It wasn't until 1971 that they launched their own line of footwear; their Swoosh logo was also adopted that same year.
Nowadays, they are one of the largest U.S. corporations by total revenue. Valued at nearly $30 billion, the company operates hundreds of stores around the globe.
Nike Activewear Clothing
Nike is perhaps best known for its footwear. Not only do they sell regular sneakers, but they also sell specialized sports shoes such as those for tennis, golf, football, running, and skateboarding. In recent years, however, they've also become popular for their apparel. For instance, they offer tracksuits, compression layers, swimwear, and shorts for both men and women; they also have a wide collection for children.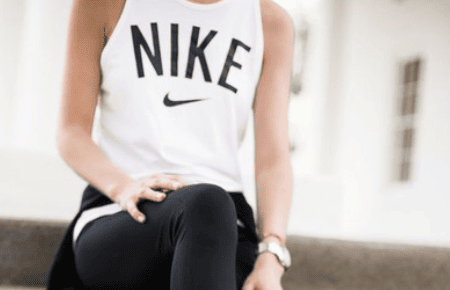 Taking Care of Nike Products
As expected from one of the world's most popular sports brands, their products are not particularly cheap. Take, for instance, their running shoes—a pair can easily cost you over $300. Similarly, some of their clothing, such as their jackets, are sold for hundreds of dollars.
Considering that, it's a given that you'd want to take good care of their products. One of the easiest ways that you can extend their life is to wash them properly. You've probably heard this before, but it's easy to ruin and damage clothes in the laundry!
Before we go into how to wash their apparel, however, let's go over some of the fabrics that they use for their clothing.
Proprietary Fabrics Used by Nike Activewear
Most of the sportswear offered by Nike is made from synthetic fabrics. Why? They're comfortable and easy to move around in. The company takes things a little farther than that, though—they've come up with several of their own proprietary fabrics.
Dri-FIT
Dri-FIT is a high-performance fabric that is made from polyester and microfiber. As such, it effectively pulls sweat away from the body—this allows athletes to stay dry and comfortable. Their Dri-FIT line consists of shirts, pants, sweatshirts, socks, shorts, hats, and more. Some of the products even provide UPF 30 ultraviolet protection!
Tech Fleece
Tech fleece offers both comfort and warmth. Perfect for lounging or light workouts, this fabric features plush foam that is placed between two separate layers of cotton; it even comes with an inner foam layer that enhances the functionality of the fleece. Incredibly smooth, it responds to the natural movements of the water. Not only is it practical, but it looks good as well.
Their Tech Fleece technology is used in jackets, joggers, trousers, hoodies, shorts, and more.
Tech Knit
Nike introduced its Tech Knit collection in 2016. Engineered for breathability and warmth, the fabric was created by a team of knitting machine technicians, yarn specialists, and computer programmers. The next generation of knitwear, it features a rich texture, which is the result of combining cotton with nylon. Hand-finished, it provides both aesthetic style and performance.
Their Tech Knit collection consists of jerseys, running tops, shorts, pants, and jackets.
Best Way to Wash Nike Dri-FIT Sports Bras
Nike sells a variety of sports bras for women. Breathable and moisture-wicking, they are made from different types of man-made fibers such as polyester and elastane.
Washing Nike Activewear Sports Bras in the Washer
Their sports bras can safely be put in the washing machine. To prevent the elastic from wearing out, it's a good idea to put them in a mesh laundry bag; that will also help to prevent snagging. You can wash them with other sportswear as long as they of similar colors.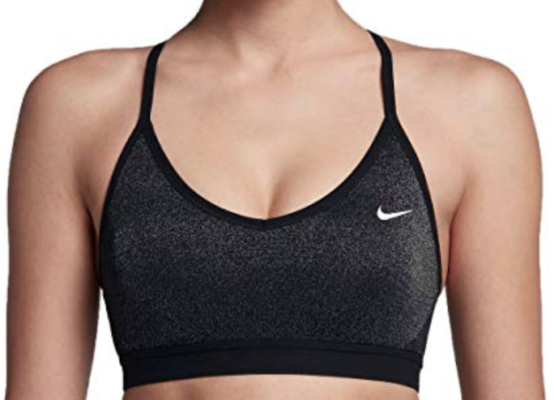 Load them into the machine and add a small amount of ACTIVE detergent. Avoid adding too much—that will make it difficult to rinse out later. Wash them with cold water on a gentle cycle; hot water will likely cause damage to the elastic. Do not add fabric softener. The way the chemicals work, they will prevent the sports bras from being able to pull away sweat from the skin.
Carefully take the bras out once the cycle is complete. Drape them over a rack or hang them up to dry.
Hand Washing Nike Sports Bras
Have a bit of time? If so, consider washing them by hand. Not only will you save money on your power bill, but your sports bras will last longer as well.
Given how compact they are, you can probably wash them in the sink. Fill it up with cool water and create a soapy mixture by adding a small amount of ACTIVE detergent. Put your sports bras in upon swirling and mixing the solution; ensure that they are properly submerged. Let them sit and soak for at least 15 minutes.
Afterward, wash them individually by lightly rubbing the material against itself; continue until the bras are clean. From there, rinse off the soap with water—you can either do so in another container or under the faucet. Repeat until the water becomes clear. When you're done, place the sports bras on a dry towel. Gently press down to squeeze out some of the water. Never twist or wring the bra—that will easily damage the elastic. Avoid putting it in the dryer.
Pro-tip: For stains, apply a small amount of ACTIVE detergent directly to the spot. Use a soft brush or your finger to rub it into the fabric. Once it has soaked through, let it sit in the soapy mixture. From there, you can hand wash it as normal. The same method can be used for machine washing.
Washing Instructions for Nike Dri-FIT Leggings, Tights and Pants
Nike offers a variety of leggings, tights and pants for lounging and workouts. As with the rest of their activewear, they are mostly made from polyester and elastane.
How to Wash Nike Leggings, Tights and Pants in the Washer
It is perfectly fine to wash their leggings, tights and pants in the washing machine. You can also wash them with other clothing—just be careful of the colors (e.g. do not mix black leggings with white tights). For the best results, turn the bottoms inside out; that will not only prevent the logo from peeling off, but it will also make it easier to get rid of the body oils and sweat.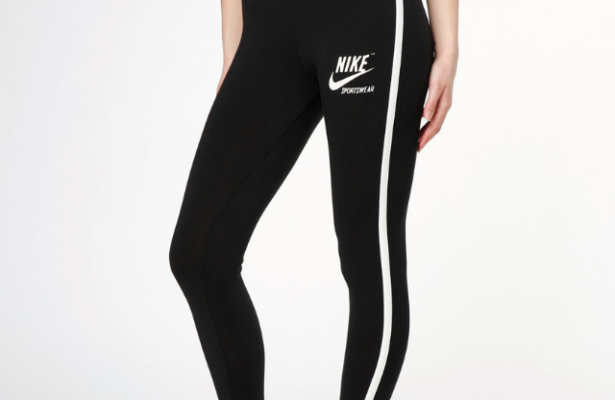 Choose a delicate cycle and wash the leggings and pants with cold water and ACTIVE detergent. Avoid using hot water as that will cause the fibers to break down prematurely. Take the items out when the wash cycle is complete and hang them up to dry. Do not put them in the dryer; the high temperature can cause them to shrink.
How to Wash Nike Leggings, Tights and Pants by Hand
The leggings, tights, and pants can also be washed by hand. Fill a sink with water and pour in a small amount of ACTIVE detergent. Place the items in after mixing the liquid. While you can wash multiple pairs at once, be careful not to overload the sink. Once they're fully submerged, let them sit in the soapy solution for at least 15 minutes. If there are noticeable stains, apply a small amount of ACTIVE detergent to the spot; gently rub it into the fabric before soaking the item.
How to Dry Nike Leggings
Afterwards, rub the fabric together to remove dirt and debris. Do not twist or wring the material. When you're done, rinse them clean with water. Pat dry with a clean towel and hang them up on a clothesline to dry.
Note: The above methods can also be used to wash Nike shorts, long sleeves, short sleeves, tank tops, skirts, and jerseys
Easiest Ways to Clean Nike Swimwear
Swimsuits should be washed after every wear. Chlorine and salts can easily break down the material over time. Even if you didn't go in the water, the sunscreen from your skin can damage the fabric.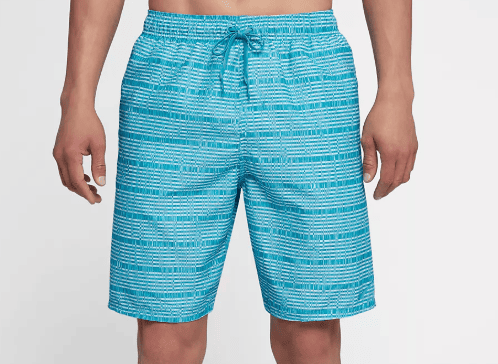 Hand Washing Nike Swimwear
The best way to wash your Nike swimsuit is to do so by hand. Begin by filling a sink or tub with cold water. Carefully pour in a scoop of ACTIVE detergent; mix by swirling the liquid with your hand. Turn your swimsuit inside out and put it into the solution. Let it sit for 15 to 30 minutes.
Gently swirl it around in the sink with your hand. When you're done, rinse it with water. Avoid wringing or twisting motions as that will damage the synthetic fibers. Instead, gently squeeze out the water. Lay it flat to dry; you can also allow it to drip dry. Never put them in the dryer; that will weaken the elastic.
Pro-tip: Want to prolong the life of your Nike swimsuit? If so, be sure to rinse it out with tap water after you take it off; this will remove most of the dirt, sweat, and sunscreen from the fabric before you actually wash it.
Machine Washing Nike Swimwear
Ideally, women's swimsuits should be washed by hand. However, they can also be put in the washing machine—just don't put it in every time you go to the pool! In contrast, men's swim trunks are more durable Why? They generally contain less spandex/elastane.
Rinse the swimsuit with water before putting it in the machine; that will help to get rid of some of the chlorine, sunscreen and sweat. Turn the swimsuit/trunks inside out and put them in a mesh laundry bag—that will protect the elastic. If necessary, you can add a few towels into the load to fill it out—they'll also provide extra padding!
Pour in a small amount of ACTIVE detergent and wash on a cold, delicate cycle. Skip the spin cycle if you can (some of the newer machines come with this option). Take the swimsuits out when the cycle is finished. Do not put them in the dryer—that's the easiest way to ruin them. Hang dry instead.
How to Wash & Deodorize Nike Headbands
Nike offers headbands that are designed to keep sweat away from the eyes. To prevent them from smelling, it's a good idea to wash them regularly.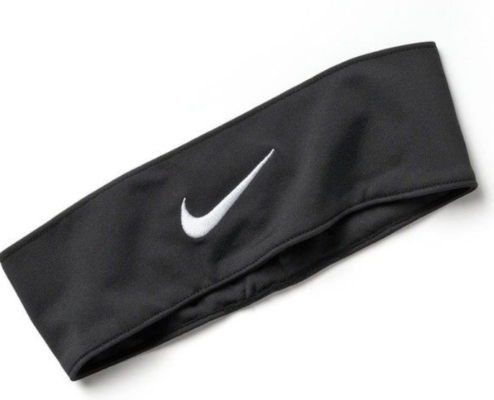 The easiest way to clean them is to toss them into the wash with your clothes. A little bit of ACTIVE detergent and they'll be ready for your next workout. Alternatively, you can wash them in a container with a bit of soapy water. Simply soak them for 15 minutes. From there, you can get rid of the sweat by rubbing the fabric lightly against itself. Hang dry. Do not put them in the dryer—that can cause the cotton to shrink (they're usually made from a cotton/nylon mix)/
Note: This promotional offer is only guaranteed through the end of the day.