Activewear is great for workouts. Unlike regular clothing, these types of garments are capable of pulling sweat away from the skin (a property that stems from the fact that they're made from technical fibers)—this allows you to stay dry for longer, even when you're exercising. On top of that, activewear is comfortable and provides you with a wide range of motion. You'll be moving around a lot, after all.
While it's true that they're designed for exercising, they can still get dirty. For instance, it's not uncommon for athletic clothing to develop odors due to the buildup of sweat. The easiest way to avoid this problem is to wash your clothes regularly. With just a little bit of laundry detergent, you'll be able to clean out the smell.
In some cases, however, there might be some odor leftover—even after you've put them in the wash. Generally speaking, this is due to the growth of odor-causing bacteria. Unfortunately, it's not always possible to get rid of them in one go, especially if you're not using an appropriate cleaning product. With that said, these types of smells are generally easy to tackle.
Having troubles with musty odors and sweat smells? We will be going over some ways to get rid of them below.
The Best Ways to Remove Musty Odors and Sweat Smells from Clothes
As mentioned earlier, it's not uncommon for activewear to develop musty odors. Regular clothing, such as those made from cotton, is also prone to developing smells.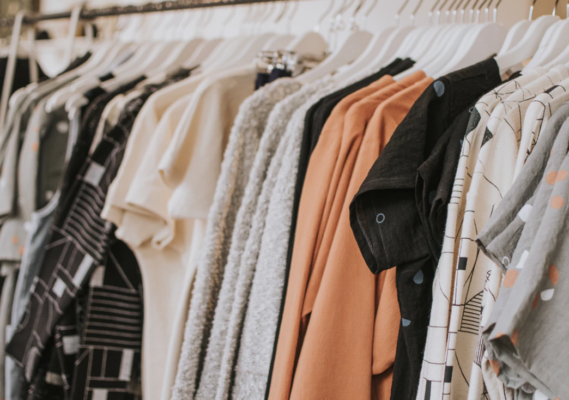 Pre-Treat the Problem Area with Laundry Detergent
You can tackle sweat odors by pre-treating the area. First, look for the build up. You can do this by turning the garment inside out—check for any discolouration or greasy texture. Generally speaking, sweat stains are the most common in the neck, armpits, and groin areas.
Fill a tub or a sink with warm water. Mix in a scoop of ACTIVE detergent. Gently agitate the liquid with your hand to mix the solution. From there, place your garment in the tub—make sure that the problem area is completely submerged. Allow it to soak for a couple of hours (more if necessary); this should make it easier to get rid of the smell.
Once it has been soaked, you can wash the garment as normal either by hand or by machine.
Use White Vinegar
Laundry detergent is great for getting rid of smells, however, it doesn't always work. Sometimes, you'll need to use something a bit stronger. Enter white vinegar. Don't be fooled by the fact that it is a condiment, it is actually a super effective deodorizing agent!
Soak the Garment in White Vinegar
As with the detergent, you want to mix one cup of it with a bit of water in the sink. Place your garment in once the solution is thoroughly mixed. Allow it to soak for at least one hour. Generally speaking, white vinegar is much more effective at getting rid of smells than detergent. After soaking, rinse the vinegar off with clean water. Wash as normal by hand or by the washing machine.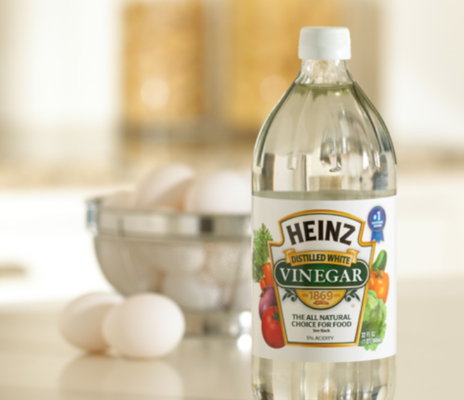 Add White Vinegar to the Washing Machine
You can also add vinegar to the washing machine. Instead of laundry detergent, pour in 1/2 cup of white vinegar. If necessary, you can repeat the wash cycle with detergent afterward.
Apply Rubbing Alcohol to the Problem Area
Rubbing alcohol is often used to clean and disinfect minor cuts and wounds. But did you know that it can also be used to eliminate smells?
Unlike the previous methods, you want to apply the rubbing alcohol after the garment has been washed. Ideally, you want to use it once the items have dried. Pour a few cups of rubbing alcohol into a spray bottle. Identify the problem area, whether it's the groin or the armpits and spray a liberal amount onto the fabric.
The musky smell should be gone by the time the fabric dries. The way it works, the rubbing alcohol actually kills the odor-causing bacteria, which eliminates the scent.
Note: While rubbing alcohol is effective for removing odors, it is not effective for getting rid of stains (which vinegar and laundry detergent can also be used for).
Pre-Treating With Hydrogen Peroxide
Hydrogen peroxide is similar to rubbing alcohol in that it is typically used as an antiseptic on the skin. However, it can also be used to tackle stubborn stains and odors.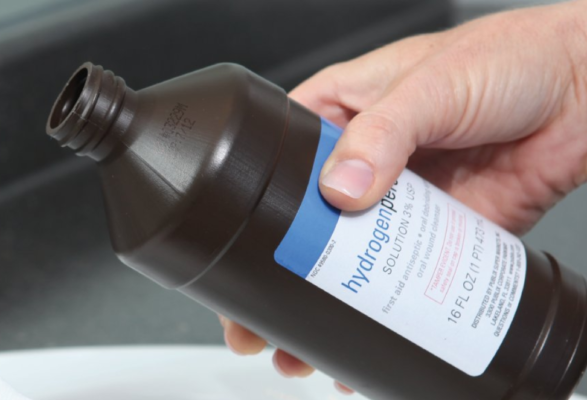 As you probably know, hydrogen peroxide comes in many different strengths. For the purposes of removing smells, you want to use a three percent solution—you can find it at nearly any drugstore. Fill a small tub or container with warm water and pour in half to one cup of hydrogen peroxide; swirl to mix.
Place your clothes in the tub—make sure that all of the fabric is properly submerged in the mixture. Allow it to soak for at least one hour (overnight is fine too if the item is excessively dirty). Check to see if the odor is still present after soaking. If it is, repeat the above steps. Like rubbing alcohol, hydrogen peroxide will effectively kill all of the bacteria that is causing the musty smell.
Wash the item as normal with laundry detergent after pre-treating with hydrogen peroxide.
Applying Baking Soda to Your Clothes
Baking soda is another condiment that you can use to deodorize your clothes. The best part of all, though, is that most of us already have it sitting around in the kitchen!
Creating a Paste with Baking Soda
In a small bowl, mix a tablespoon of baking soda with a bit of warm water to create a paste. Identify the problem area on your garment and apply it onto the fabric using a soft brush or your finger. If necessary, turn the item inside out. Allow the paste to dry completely—it shouldn't take more than an hour. Once it's dried, brush off the baking soda with a brush. Wash the garment as normal with laundry detergent.
Using Baking Soda with a Large Bag
Don't want to create a paste? No problem—you can use the baking soda in a different way. Place the garment into a large garbage bag. Next, pour in half a cup of baking soda. Close the bag and shake it vigorously for 30 minutes—this will distribute the baking soda onto your clothes. Allow it to sit in the bag for at least 15 minutes.
Afterward, remove the garment from the bag. Check for any smell. More often than not, it should be gone. Remember to brush off the baking soda before putting it in the washing machine!
Create a Paste with Uncoated Aspirin
Did you know that Aspirin (yes, the pill!) can be used to eliminate smells from your clothes? They're generally pretty cheap at the drug store too.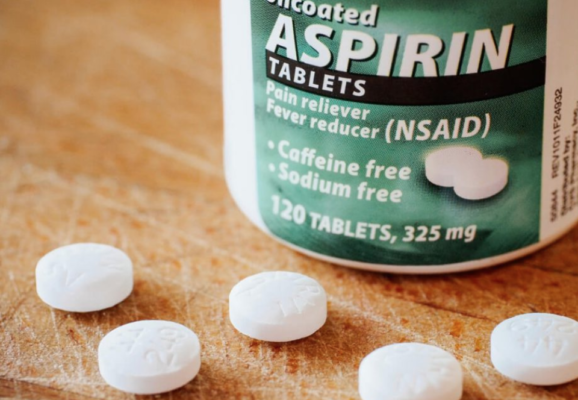 1. Buy a bottle of non-coated aspirin. Take a few out and grind them in a small bowl. Add a cup of warm water and mix to create a paste. For extra deodorizing power, you can also add a teaspoon of cream of tartar.
2. Use an old brush or your finger to apply the paste onto the problem area (e.g. underarm, groin, neck, etc). Make sure that the spot is completely covered.
3. Let the paste sit on the fabric for at least 30 minutes. The salicylic acid in aspirin will penetrate into the fabric to break down the stain, which will eliminate the smell.
4. Launder your garments as normal either by hand or by machine.
Note: This method is not recommended for those with an aspirin allergy.
Use Table Salt
Salt is incredibly versatile. When used properly, it can help to get rid of musty smells.
1. Fill a tub or a container with warm water. Add half a cup of table salt; dissolve the compound by mixing the liquid with your hands.
2. Place the garment in the tub once the solution is thoroughly mixed. Make sure that the problem area is completely submerged in the salt mixture.
3. Allow the garment to soak for at least 30 minutes (longer if necessary). The salt should help to lift the odor.
4. Launder the item as normal.
Tips on How to Prevent Your Clothes From Smelling
Prevention is important too. After all, you won't have to do all that work if your clothes don't smell in the first place! Here are some tips on how you can prevent that icky sweat smell.
Air Out Your Clothes
Airing out your clothes helps to prevent the build-up of moisture, something that bacteria loves. The worse thing that you can do is to leave it in a pile in your room—that will only encourage their growth. It's recommended that you hang your clothes up after taking them off.
Do Not Use Too Much Detergent
Laundry detergent is great. However, you don't want to add too much to your clothes, otherwise, they'll be more difficult to clean (it can cause your garments to hold onto the bacteria and dirt).
Never Leave Your Laundry in the Machine For Long Periods of Time
Take your laundry out as soon as possible once the wash cycle is complete. The way things work, odor-causing bacteria will actually grow on the fabric if you leave it in for extended periods of time. When that happens, you'll have to wash it again.
Wash Damp Clothing Immediately
Damp clothing should be washed immediately—this will help to prevent the development of odors. As mentioned earlier, bacteria love moist environments.
Note: This promotional offer is only guaranteed through the end of the day.