Victoria's Secret is a popular lingerie brand. Aside from underwear, which they are mainly known for, they also sell swimwear, fragrances, and beauty products. Based in Columbus, Ohio, the company was founded by Roy Raymond and his wife in the late '70s.
Allegedly, he had come up with the idea after buying lingerie at a department store. Embarrassed with the whole ordeal, he sought out to create his own lingerie brand, one that would make men feel more comfortable with the idea. After studying the market for a few years, he launched Victoria's Secret, which was named after Queen Victoria, in 1977.
Not long afterward, the brand opened its first store in Palo Alto, California. Since then, they have opened more than 1,000 retail stores across the globe, over a dozen of which are independently owned. As of 2023, the company operates in more than 50 different countries.
More About Victoria's Secret PINK Line
In 2002, the company launched a new lingerie line called PINK, which is targeted toward younger women. Similar to their parent, they also sell loungewear, swimsuits, sleepwear, and beauty products. Over the years, they have worked with several spokesmodels including Alessandra Ambrosio, Miranda Kerr, Grace Elizabeth, and Zuri Tibby. Since 2006, the brand has also been featured in the annual Victoria's Secret Fashion Show.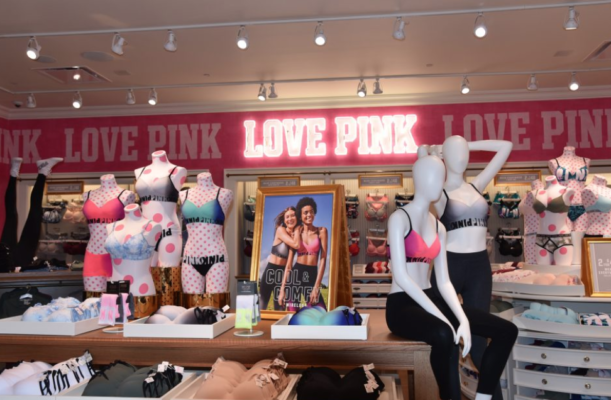 As with their parent line, PINK operates numerous retail stores worldwide. In the United States alone, there are more than 100 different locations. Of course, their products are also available for purchase from their online website.
Product Pricing
PINK is a little cheaper than their parent line, Victoria's Secret. As far as their panties go, you can easily grab a pair for under $10; their bras are also reasonable at a little over $30. From time to time, they also have sales during which their prices are significantly reduced. Ultimately, this is one of the reasons why they are so popular with teens and college-aged women.
Taking Care of Victoria's Secret PINK Clothing
Quality-wise, their products are quite sturdy. With that said, you should always take proper care of the items. For one thing, it's important to heed the washing instructions. After all, clothes can easily get ruined in the laundry—this is especially true for delicates such as underwear and bras.
Before we tell you how to wash them, let's take a look at the different types of fabric that are used by PINK. At the end of the day, that is what determines their washing instructions.
Fabrics Used by Victoria's Secret's PINK Line
PINK uses a variety of fabrics for their products. The majority of their items, however, is made out of synthetic material. We'll be going over them briefly below.
Synthetic Materials
Polyamide
Designed as an alternative for silk, polyamide is softer and more flexible than other man-made fibers. Not only is it absorbent, but the material is resistant to both stains and wrinkles. Despite being easy to care for, it dries more slowly than other synthetics such as polyester.
PINK uses polyamide for their underwear and bikinis
Nylon
Durable and soft, nylon can be used in almost any type of clothing. Having said that, it is usually used in athletic apparel due to its low absorbency. More often than not, it is combined with other synthetic fibers such as lycra or spandex. Noted for its stretch and elasticity, it is also known for being resistant to tears.
PINK uses nylon in their underwear, bras, sports bras, swimwear, leggings
Polyester
Polyester is similar to nylon in that it is often used in activewear. Strong and durable, it does not wear down as quickly as cotton. As a synthetic fiber, it is flexible and resistant to wrinkles and staining. Less expensive than other options, it is frequently blended with other materials in clothing.
PINK uses nylon in their underwear, bras, sports bras, leggings, sweatshirts, shorts, sweaters, hoodies, t-shirts, jackets
Spandex
Spandex is one of the stretchiest materials out there. For this reason, it is often used in swimwear, dancewear, and activewear. More often than not, it is blended with other fibers such as polyester or cotton. Some of its other names include elastane and Lycra.
PINK uses spandex in their underwear, bras, sports bras, leggings, swimwear
Natural Fibers
While the majority of their clothes are made out of synthetic fabrics, some do contain natural fibers. More specifically, many are blended with cotton.
Cotton
Cotton is comfortable to wear as it is soft and stretchable. Highly absorbent, it provides thermal insulation, which protects the wearer from heat and cold. On top of that, it is hypoallergenic and will not irritate the skin. Nowadays, cotton is often blended with polyester; this takes the benefits of both fibers and combines them into one, which allows for greater versatility.
PINK uses cotton in their sweatshirts, joggers, shorts, t shirts, hoodies, tank tops, sweaters
The Best Way to Wash Victoria's Secret PINK Underwear
Their underwear is made from synthetic fabric, which is quite durable. However, they are still prone to damage, especially if washed incorrectly.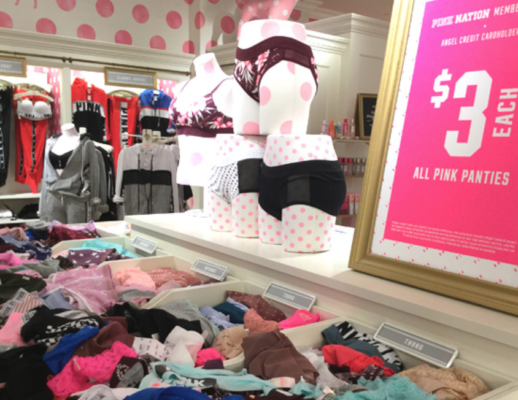 Washing Victoria's Secret PINK Underwear by Hand
As a general rule, you should always wash their underwear by hand. Much gentler than putting them in the wash, this method will likely extend their life. The entire process is also super straightforward!
The first step is to soak them in a water-detergent solution; you can do so in the sink or in a container. Fill it with warm water and pour in a small amount of ACTIVE detergent. Mix it with your hands and put your underwear in; make sure that the whole thing is submerged in the liquid soap. From there, allow it to soak for 15 minutes.
Note: If there is a stain on the underwear, you can remove it by rubbing in extra ACTIVE detergent onto the spot before soaking it. Alternatively, you can use a designated stain remover product.
Once you've let it soak, it's ready to be washed. Pick it up from the sink and gently rub the fabric with your hands; pay extra attention to the gusset area. When you're finished with that, rinse the soapy solution away with clean water. Try not to wring the underwear like a washcloth—this will stretch and damage the nylon fabric. Instead, you can pat it gently with a dry towel. Hang them up on a clothesline and allow them to drip dry.
Pro-tip: Never put your underwear into the dryer—that is the easiest way to ruin them. As it is, the hot temperatures will damage the synthetic fibers; not to mention that it will also loosen the elastics.
Washing their Underwear in the Washing Machine
Understandably, not everyone has time to wash them by hand. If that's the case, you can just toss them into the washer. Unlike regular clothing, however, they require a bit of extra care.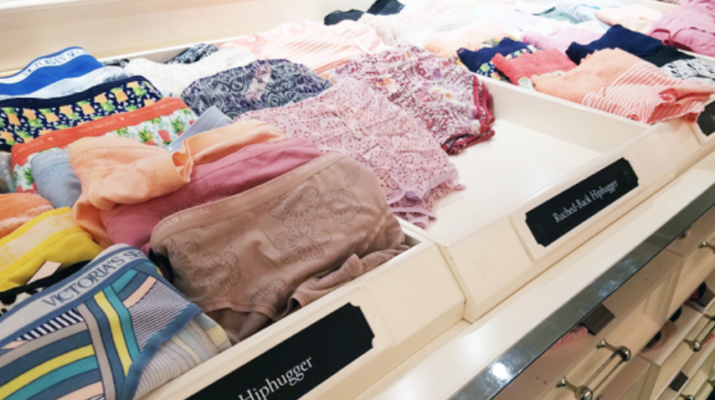 For one thing, it is highly recommended that you put them into their own mesh laundry bags; this will prevent them from getting snagged and damaged in the wash. While you can wash them with other laundry, you want to be careful not to mix different colors (this would lead to color bleeding).
Pro-tip: Do not use fabric softener when washing PINK underwear. Ultimately, what will happen is that the chemicals will coat your garments with a wax-like layer; this will prevent them from wicking away moisture.
Place the laundry bags into the machine. Measure and pour in a small amount of ACTIVE detergent (recommended for synthetic fabrics). Choose a gentle or delicate cycle and press the start button. Take the items out when the cycle is finished. Allow them to air or drip dry on a clothesline. As mentioned earlier, you do not want to put them into the dryer.
How to Wash Victoria's Secret PINK Sports Bras
As you probably already know, PINK sells a variety of sports bras. Their most popular products, however, are those in the Ultimate, Cool and Comfy lines. Want to know how to wash these types of workout clothing? Follow the instructions below!
Hand Washing Victoria's Secret PINK Sport Bras
Hand washing is your best bet as it's the gentlest method—this is especially true if your bra contains padding. Generally speaking, you can wash them in the sink or in a container. Either way, fill it with water and add a decent amount of ACTIVE detergent. Put your sports bras in and let them soak for at least 15 minutes.
Once it's soaked, wash it gently with your hands. Avoid wringing or twisting motions as that will damage the fabric. Rinse the bra under water until it runs clear; depending on how much detergent you added, you might have to rise it more than once. Afterward, place the bra on a drying rack and allow it to dry. Do not put it in the dryer.
Pro-tip: If your sports bra has removable padding, you can take them out and wash them separately. Simply repeat the above steps in a small container.
Putting Victoria's Secret PINK Sports Bras in the Washing Machine
While hand washing is best, you can technically also wash them with a machine. However, you should always use a lingerie bag—this will prevent it from getting misshapen during the cycle. Before you do, though, remember to fasten all the clasps and closures to avoid snags.
Note: Always double check the washing/care instructions label before tossing it into the washer; this is especially true if you're washing it for the first time.
Put the lingerie bags into the machine. With these types of delicates, you always want to use cold water with a gentle cycle. Pour in an appropriate amount of ACTIVE detergent and press start. When it's finished, take them out and lay them flat to dry. Alternatively, you can hang them up or use a drying rack. Avoid using the dryer at all costs.
Washing Instructions for Victoria's Secret PINK Leggings, Hoodies, Joggers, Shorts, Tank Tops
These items are different in that they typically contain cotton. Generally speaking, they can be washed in the same way as their underwear and sports bras. However, there are a few things to keep in mind.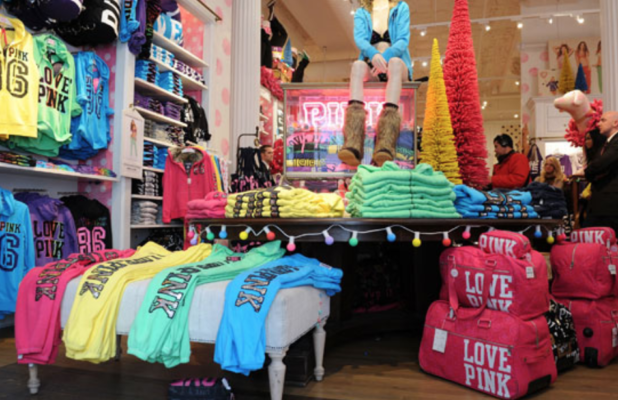 Tips for Washing their Cotton Blend Clothing
1. Oil stains can be difficult to get out with cotton polyester blends. Your best bet is probably to use a stain remover; rubbing a bit of extra ACTIVE detergent onto the stain before soaking the item might also help.
2. Cotton blends are more durable than cotton. However, you should always wash them with a delicate cycle.
3. Always read the care label for the proper washing instructions.
4. Cotton polyester blends are less likely to shrink than cotton. With that said, it's a good idea to skip the dryer if you want them to last.
Best Laundry Detergent for Victoria's Secret PINK Activewear Clothing
In the end, it depends on the type of fabric that you're dealing with. When it comes to their underwear and sports bras, you'll want to use something that's designed for synthetic fabrics—something like ACTIVE detergent. Such formulas will allow you to eliminate odor and sweat with ease.
In contrast, you can use a regular detergent for their joggers, hoodies, sweatshirts, tanks, and tops (since they contain cotton). Having said that, you can always fall back on ACTIVE detergent. After all, they're mostly cotton synthetic blends.
Note: This promotional offer is only guaranteed through the end of the day.