Vibram is known for their footwear, all of which feature vulcanized rubber technology. Named after its founder, the company manufactures a variety of shoes called "FiveFingers", which are designed for running, training, water sports, and more. On top of that, they also sell accessories such as hats, massage balls, and dog toys, though it's not their main focus.
More About Vibram
Vibram was founded by Vitale Bramani in 1937. Two years prior, six of his friends had died from a mountaineering accident—one that was partly due to inadequate footwear. Wanting to fix that, he went on to develop a new climbing sole. Unlike traditional shoes, it provided excellent traction on a number of surfaces. Not only that, but it offered a considerable amount of abrasion resistance. With a patent in hand, he eventually released the product to the market.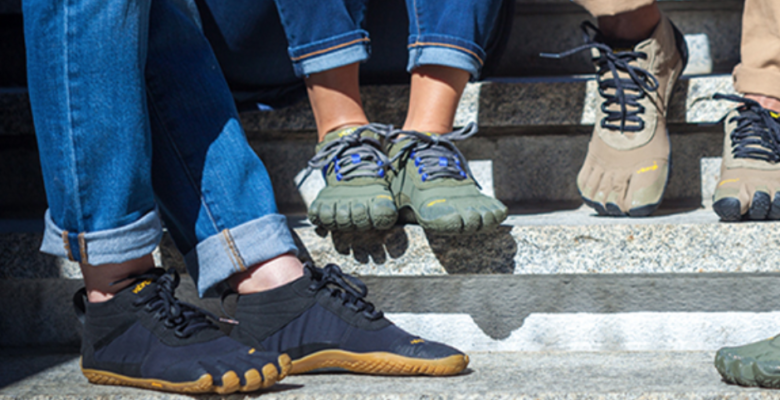 Nowadays, Vibram soles are used by more than 1,0000 shoe manufacturers around the world. As far as their products go, they are best known for pioneering the barefoot running movement with their FiveFinger shoes, which are meant to simulate the feel of being barefoot.
A Closer Look at Vibram FiveFinger Shoes
Vibram FiveFingers was released in 2006. Minimalistic in design, it is engineered so that you can feel more connected to your body. Not only is it great for running, but it can be worn for water sports, fitness training, or just for fun. Meant to be worn directly against your foot, it is said to promote better foot mechanics, naturally.
Given its unique shape, it can take a while for you to fully transition to the product. For some, it might be a matter of weeks, while others can take longer. At the end of the day, it depends on your foot type and the kind of activities that you'll be wearing it for.
Price-wise, Vibram FiveFingers are relatively affordable—especially when you compare it to other types of specialized footwear. Depending on the style, they go for anywhere between $80 to $100+. For instance, their KMD EVO retails for $160. If you wait around, however, you might be able to catch a good deal on their products—it's not uncommon for them to discount several styles every once in a while on their website.
Taking Care of Vibram FiveFinger Shoes
As with all shoes, you want to take proper care of the product. After all, wouldn't you want them to last? It'd be a waste if they end up breaking prematurely!  Having said that, it's not like their Vibram FiveFingers line is prone to wearing out—if anything, it's the opposite. As mentioned earlier, they are made with vulcanized rubber technology. Not only are they practical, but they're durable.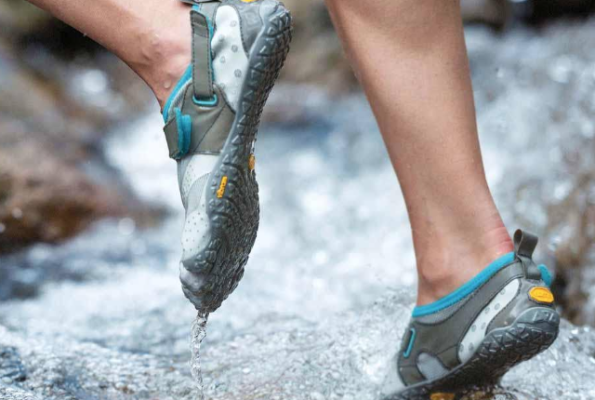 Want to keep them in good shape? Then you'll want to clean them every now and then—this is especially true if you choose to wear them without socks. As you can imagine, it's easy for your sweat to go on the shoe material, which can lead to some icky odors over time. The last thing that you'd want is to have a pair of stinky FiveFingers!
But wait, how do you go about washing these shoes? Can you throw them in the washing machine? What will happen to the rubber sole? Need some tips? If so, you're at the right place! We'll be going over how to wash Vibram FiveFingers below. Keep reading to learn more!
Washing Instructions for Vibram FiveFinger Shoes
Does it surprise you that these shoes are machine washable? As it turns out, you won't run into any problems with the rubber sole. There's no issue with the upper material either—after all, it's made from polyester. That's right, the same kind of fabric that is used for most activewear!
Washing Your Vibram FiveFinger Shoes in the Washing Machine
To begin, you want to put your Vibrams in a mesh laundry bag. Not only will that keep them together, but it will prevent them from being thrown around in the machine. Don't have one? Depending on the size of your shoes, you might be able to get away with using a clean pillowcase.
Note: Ideally, you want to wash the FiveFinger shoes by themselves. In other words, don't put them together with your other laundry—they can end up damaging your items. Having said that, you might want to put a few towels in the machine. Why? It will lessen the amount of throwing.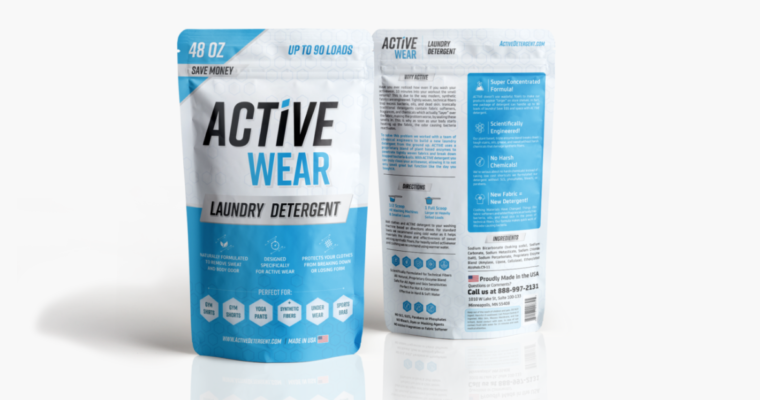 Take your ACTIVE detergent out and add in a scoop to the dispenser. Select a gentle setting and press the start button. Make sure to wash the shoes with cold water; hot water can cause the material to warp, which would affect its fit. Do not use bleach or fabric softener.
Take the laundry bag out once the machine's finished washing. Remove the Vibrams and put them in a well-ventilated area where they can air dry. Under no circumstances do you want to put them in the dryer—the heat will damage the shoe. Given that they're made from polyester, it shouldn't take that long for them to dry naturally anyway!
Washing Your Vibram Five Finger Shoes by Hand
Don't want to use the washing machine for the shoes? No problem. Why not wash them by hand? Start by running a sink full of warm water. Add in half a scoop (or a scoop, depending on how dirty they are) to the water. Dissolve the powder by agitating the liquid with your hand. Once you've done that, put your FiveFingers in. Let them soak for 15 to 20 minutes.
From there, you can gently scrub the outside of the shoe with a soft brush—that should help to get rid of any dirt or stains. When you're finished, rinse them thoroughly under running water; continue until there's no detergent left. This is important—leftover detergent can easily cause skin irritation, especially if you tend to wear them without socks!
Note: Some Vibram styles come with removable insoles. It's a good idea to check whether or not that's the case of yours. Removing them will allow you to wash them separately, which makes everything a lot easier.
Shake the excess water off of the shoes and put them in a well-ventilated area to air dry. Make sure that they're fully dry before wearing them again. Once again, do not put them in the dryer!
How to Deodorize Vibram FiveFinger Shoes
Believe it or not but Vibram Five Fingers are actually treated with a product that prevents bacteria growth. In other words, they're fairly resistant to odors (bacteria tends to be the culprit, after all). That's not to say that they won't get smelly, though. Over time, the technology can wear out, which can cause them to smell.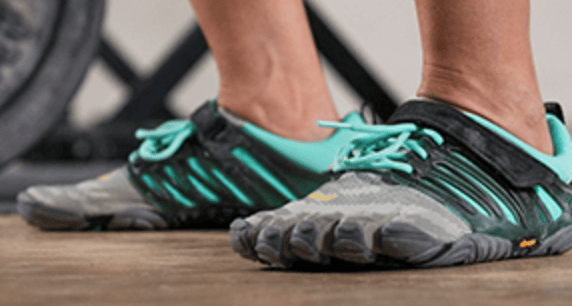 Luckily, there are several ways that you can deodorize them, most of which are fairly straightforward. Let's take a look below.
Putting Your Vibrams in the Freezer
Did you know that you can get rid of the stench by putting them in the freezer? Obviously, you wouldn't want to put them in dirt and all. Make sure to shake off any dirt first, before putting them in a ziplock bag. Leave them in for at least 24 hours. The cold temperature will effectively kill all of the odor-causing bacteria.
Using Baking Soda
Baking soda is amazing at absorbing odors—and you probably already have it lying around at home! In the sink, mix together one part baking soda to five parts water. Once the powder has dissolved, put your Vibrams in. Let them soak for at least 30 minutes—that gives the baking soda time to work its magic on your shoes. From there, rinse them thoroughly with water before letting them air dry.
Alternatively, you can add a cup of baking soda to the washer if you're using the machine. That will be enough to deodorize the shoes for good!
Using White Vinegar
White vinegar is highly effective at cutting odors due to its acetic acid content. However, you don't want to apply it directly to your Vibrams. Instead, you want to create a solution. In the sink, mix together one part vinegar to three parts water. Put your shoes in and let them soak for at least 30 minutes—that will give the vinegar time to work at the smell.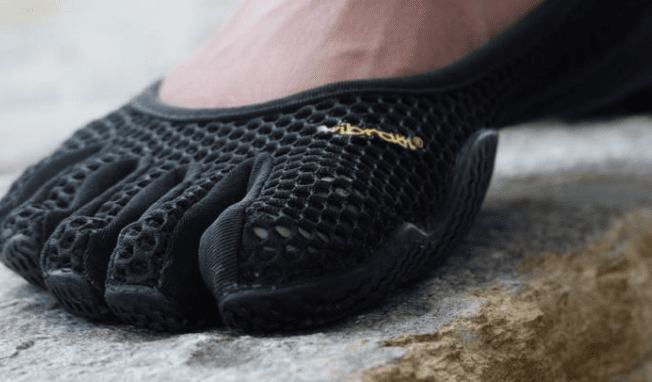 As an alternative, you can add a cup of white vinegar to the washer if you're using a wash cycle with detergent.
Using Lemon Juice
Lemon juice contains citric acid, which is an effective deodorizing agent. Similar to vinegar, you want to create a solution by mixing it with water (one part lemon juice to five parts water works great). If you want, you can also add a little bit of mild detergent. Put your FiveFingers in and let them soak for a couple of hours before taking them out. Let them dry completely before wearing them again.
Using Hydrogen Peroxide
Hydrogen peroxide helps to kill the bacteria that produces the odor. Mix one part to five parts water in the sink and soak the shoes for at least 30 minutes. Remove them once the time is up and let them dry.
Note: This promotional offer is only guaranteed through the end of the day.