Spanx is an apparel company that specializes in underwear. With that said, they also sell a variety of other clothing such as leggings, shaping briefs, activewear, bras, swimsuits, and more. More recently, they gained attention after it was announced that they would start to produce foundation garments—clothes that are meant to enhance a person's figure. While they are mostly known for their women products, they have been producing men's apparel since 2010.
Like many companies, Spanx started out small. Launched in 2000, the brand was founded by Sara Blakely, a former cast member at the Walt Disney World Resort. At the time, she had invested her entire life savings into the project. After putting together an initial prototype, she applied for a patent and began to sell the products out of her apartment. Within just a few months, she had landed deals with Saks, Bergdorg Goodman, and Bloomingdales.
A decade later, the first brick-and-mortar store opened in Tysons Corner in Virginia. Since then more than 10 different locations have opened across the country. Aside from the official stores, their products are available at many major retailers such as Walmart, Nordstrom, Macy's, JCPenney, and Target. For those who prefer to shop online, you can also find their items on Amazon.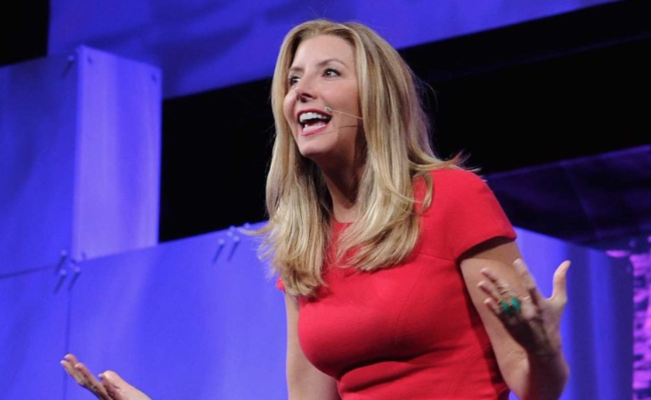 As far as price goes, their products are not particularly cheap—especially their activewear. For instance, a pair of leggings will likely set you back $100. Considering the quality, however, it's probably worth it. Interested in their panties? Those are a little cheaper at $20 a piece. Seeing as how they specialize in underwear, it's not surprising to know that they have them in a variety of styles—from lace to space prints.
Want to get the most out of their clothing? If so, you'll want to pay attention to how you wash them. One wrong step and you can easily ruin an item for good! Given that their products are somewhat costly, you'll want to avoid this at all costs!
Before we get into how to wash their items, though, it's important to first go over the types of fabrics that they use. After all, that determines how everything should be washed.
Types of Fabric Used by Spanx
Spanx panties are typically constructed out of nylon. One of the greatest attributes to this material is that it is capable of wicking moisture away from the body. Ultimately, this allows you to stay as dry as possible during a workout. Aside from nylon, the products also contain spandex and elastane, both of which add elasticity to the piece of garment. In addition to that, the gusset is made out of cotton.
Aside from panties, Spanx also sells bodysuits, which is part of their shapewear line. Available in a variety of styles, these garments are typically made out of nylon and elastane, though the exact composition differs from suit to suit. Some designs also contain spandex, which provides a comfortable stretch. Considering that, they are quite similar to the panties; the only difference is the ratio of fabrics used.
Most of their other shapewear is made out of the same type of fabrics. The only exception is the tank and camis category—some of these contain cotton and polyester, the latter of which is known for pulling moisture away from the skin.
In terms of their leggings, they are mostly made out of nylon—with bits of spandex, elastane, and polyester added in between. Interestingly enough, all of their different styles (e.g. seamless, faux leather, active), are constructed out of the same materials—it's just the ratio that's different.
As you can expect, their bras are also made out of nylon and spandex. It's worth noting, however, that the cup lining is 100% polyester. Depending on the style, some also contain elastane.
Lastly, their tops and shorts are made out of nylon and lycra (some of their shorts also contain spandex and elastane).
What are the Benefits of Nylon?
As you can see, most of their apparel contains nylon. We already stated that this type of fabric is moisture-wicking. What are some of its other benefits?
Advantages of Nylon:
Durable and though despite being relatively thin
Not prone to wrinkling and shrinking
Resistant against chemicals and oils
Dries very quickly
Incredibly lightweight
What are the Benefits of Spandex?
Most of their nylon products also contain spandex. Aside from adding elasticity, what does this fabric do?
Advantages of Spandex:
Very lightweight
Comfortable to wear even for long periods of time
Durable and strong
Increases the movability of the wearer
Increases stability of clothing
What is the Best Way to Wash Spanx Shapewear?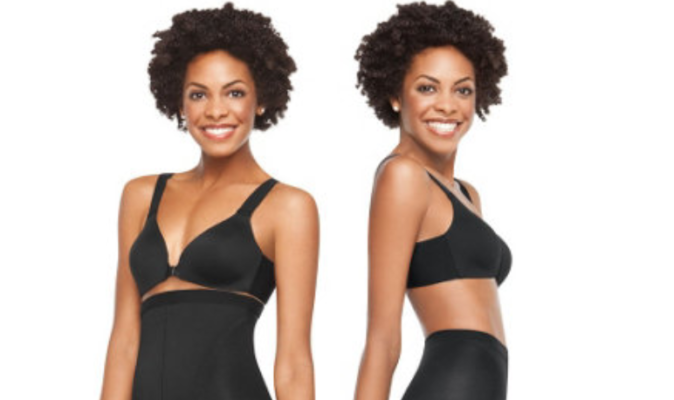 Now that we know more about their fabrics, let's take a look at how you should wash their clothes. First off—their shapewear line. This consists of their bodysuits, mid-thighs, shorts, capris, panties, slips, tanks and camis.
Pro-tip: You can wash different pieces of their shapewear together as long as they are like colors. For instance, you can put your beige bodysuit in the wash along with your nude tanks. However, you should not wash them with something that is black as the colors can bleed in the machine.
How to Wash and Care For Spanx Shapewear
For the most parts, their shapewear line is very easy to wash—you can just put them into the washing machine. Given how some of the items are more delicate (e.g. panties, bodysuits), you might want to protect them by putting them in a mesh lingerie bag. By protecting them against the other clothing, the bag will help to keep them like new. After sorting like colors together, put the items into the washer. To get rid of the sweat and any odor that might be present, you'll want to use a gentle cleaner like ACTIVE detergent. Pour a little into the machine, and start a gentle cycle with cold water. Do not use hot water as that will shrink the nylon over time.
Note: Do not use fabric softener with Spanx Shapewear; the chemicals will prevent the nylon and spandex from pulling perspiration away from the skin. If possible, avoid using bleach. However, non-chlorine bleach can be used occasionally.
When the wash cycle is complete, take out the clothes. Do not put them in the dryer; nylon can wrinkle permanently in hot temperatures. If necessary, tumble dry on low. As a general rule, though, you should just let them air dry. One of the great things about nylon is that they have quick drying times.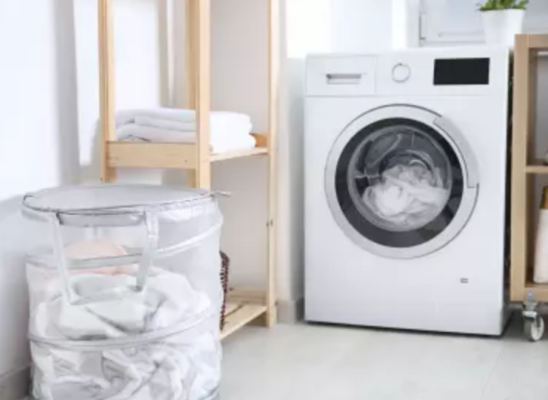 If you want your shapewear to last longer, you might want to consider washing them by hand.  As it is, you should easily be able to fit multiple tanks, shorts, and panties into a sink or a container. Fill it with water, pour a small amount of ACTIVE detergent (mild soap works too) and mix it with your hand. Put the clothing into the soapy water. Soak it anywhere from 15 to 30 minutes, depending on how dirty it is. Next, pick up each piece of garment and scrub gently. For stubborn stains, add some extra detergent and scrub at the spot. 
When you're done with one piece of clothing, put it aside. Once you're finished with everything, you can rinse them under the sink. Lightly squeeze the clothes to get rid of the excess water. Do not wring them like towels—that will cause damage to the fabric. For the last step, allow them to air dry.
How to Clean Different Types of Spanx Leggings
If you browse through their catalogue, you'll notice that they sell various types of leggings. Aside from those that are meant to be activewear, there are ones that are seamless, jean-ish, and velvet. They even have ones that are designed to mimic faux leather!
Similar to their shapewear, their leggings can safely be cleaned using the washing machine. If you want, you can put them in a laundry bag. However, they can totally be washed by themselves—just put them inside out. Seeing as how their leggings come in multiple patterns, you want to make sure that you only wash like colors together. For instance, you can separate light and dark colors into two separate loads.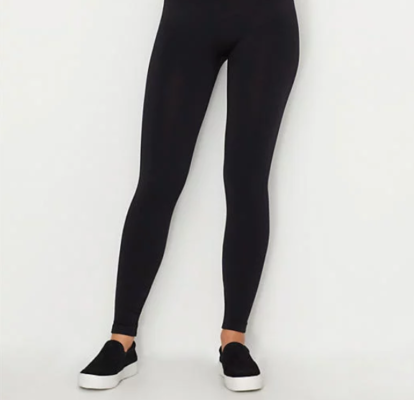 As per the official website, you want to machine wash on a gentle cycle with cold water. Do not use fabric softener for nylon-based leggings. Once the wash cycle finishes, take the leggings out and hang them up to dry. 
Pro-tip: Is there an icky stain on your leggings? If so, try soaking it for a bit before putting it in the wash. This should hopefully make it easier to get rid of.
If you just want to wash a couple of pairs, you can probably do so in the sink. Not only will it be less of a hassle, but it will actually be gentler on the fabric. Similar to what we said with the shapewear, fill the sink with water and add a small amount of ACTIVE detergent. Turn the leggings inside out and put them into the solution. Gently swirl your hand around to saturate the items. Allow them to soak in the soapy water for at least 15 minutes. From there, finish washing them and take them out of the water. Use a towel to get rid of the excess water before hanging the leggings up to dry.
Washing Instructions for Other Spanx Activewear – Sports Bras, Tops & More
Besides shapewear and leggings, Spanx also sells other types of activewear such as sports bras, shorts and tops. As we talked about earlier, most of these items are made out of nylon, spandex, and elastane. What does this mean? Skip on the fabric softener!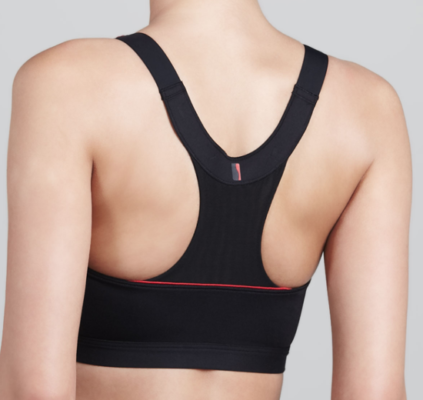 For the actual washing, you can just put them into the washing machine. As a matter of fact, you can probably wash them with your other Spanx
clothes, as long as they are like colors. Seeing as how sports bras fall into the delicates category, you'll want to put them into a laundry bag—this will prevent them from getting worn in the machine. The tops and shorts, however, can just be placed in normally. Pour some ACTIVE detergent in, select a gentle or delicate cycle and wash with cold water. Once the cycle finishes, take out the clothing and allow them to air dry (the sports bras can be draped over a drying rack where as the shorts and tops can be hung).
Note: Before machine washing the shorts and tops, double check the wash instructions label. Some may have special requirements.
With how lightweight and small these items are, you can also hand wash them with ease. As with machine washing, the key is to let them air dry. Putting them in the dryer will likely ruin the nylon.
Note: This promotional offer is only guaranteed through the end of the day.