Gymshark is known for its innovative activewear. Aside from tops, they sell jackets, swimwear, undergarments, base layers, and more—both for men and women. In addition to their online store, their products can be purchased at a number of shops around the world. As a matter of fact, they have done millions of sales from over 130 different countries! To be more specific, the brand hit over £41 million in sales in 2017.
Who created the brand? A teenager named Ben Francis. Prior to Gymshark, the entrepreneur worked on a number of projects including websites, apps, and a social network platform. A fitness fanatic, he eventually came up with the idea of selling gym clothing. With that, Gymshark was born. With the help of his friends, he launched the company in early 2012. Not long afterward, the team began to design their own apparel with a screen printer and a sewing machine.
Unlike those by other brands, their clothes were unique in that they were stretchier and longer; they were also more affordable. As the orders rolled in, Francis and his friends worked non-stop to ship the products to their customers. By the end of 2012, they had come up with a game changer—a fit tracksuit that featured 4-way stretch fabric for enhanced performance and refined agility.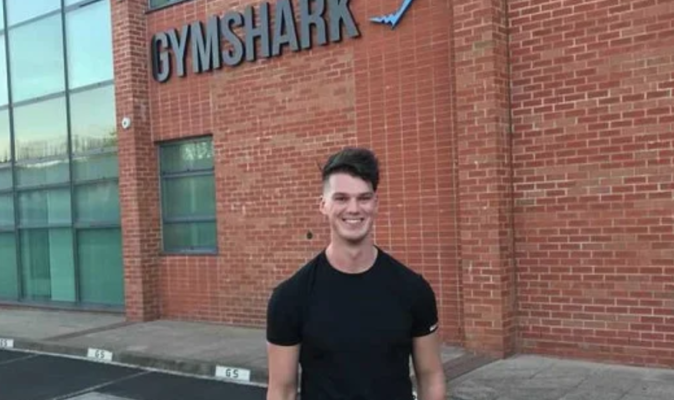 Since then, they've not only broken into the US market but have found success in dozens of other countries. In attempts to reach an even bigger audience, the brand regularly invites social media influencers to become Gymshark ambassadors. As of 2023, they have 2.9 million followers on Instagram and more than 1.5 million fans on Facebook.
Now that we know more about the company, let's go back to their clothing. As with most activewear brands, their products can be a bit costly. After all, they are specially designed to improve your performance at the gym. To give you a better idea of their pricing, their tops start at $60 while their leggings are $90. Given these prices, it's only natural that you'd want to take good care of their clothes. One of the best ways to do this is to wash them properly. You'd be surprised just how easy it is to ruin a good pair of pants in the machine!
Before we talk about washing instructions, however, it's important to know what kind of fabrics they use for their products. At the end of the day, that determines how you should wash the item.
Gymshark Fabric Types
Given how they are fitness orientated, it's not surprising to know that they mainly sell activewear. As you might already know, these types of clothes are usually made out of synthetic fibers. We'll be going over some of the fabrics used by Gymshark below.
Nylon
Nylon is often used when it comes to athletic apparel. Lightweight yet durable, the synthetic material provides added comfort when used in clothing. More often than not, it is combined with other materials such as spandex or elastane. However, it tends to shrink and stretch in high temperatures. In some cases, it can also stain easily.
Gymshark uses nylon for their leggings, sports bras, swimwear, shorts, tops (usually in combination with other fabrics).
Elastane
Elastane is another type of synthetic material that is often incorporated in activewear. Similar to nylon, it provides a high degree of comfort. Known for its elasticity, it not only helps the piece of clothing to retain its shape but allows for freedom of movement.
Gym shark uses elastane for their leggings, tops, swimwear, shorts, base layers, undergarments (usually in combination with nylon).
Polyester
Polyester is another popular option when it comes to athletic clothing. While similar to nylon, it has several differences that set it apart. For one thing, polyester is generally considered to be more wrinkle resistant. Relatively strong, the material resists fading and is easy to clean. It is frequently used in compression clothing.
Gymshark uses elastane for their base layers, sports bras, shorts, tops, swimwear
Note: They have various collections for women including Camo, Energy, Fit, Flex, Slounge, Vital, and Fleur. For men, they have Ark, Graphic, and Legacy.
The Best Ways to Wash Gymshark Clothing
Now that we know more about the various materials, we can proceed with the different washing methods. As far as the instructions go, we will be separating them according to different clothing types (e.g. pants, leggings, tops, underwear, etc); this would make the most sense assuming that their construction is similar.
How to Wash Gymshark Yoga Pants, Leggings, and Tights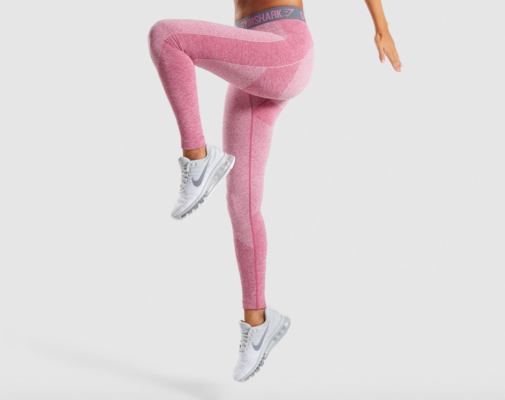 As noted above, most of their bottoms are made out of nylon and elastane (with the exception of joggers which also contain viscose). After a good workout, these materials can develop an odor—this is why you want to wash them as soon as possible.
Washing Machine Instructions for Gymshark Leggings, Yoga Pants & Tights
Luckily, these clothes are machine washable. With that said, you want to be careful with the type of detergent that you use; not all detergents are suitable for athletic apparel. Ideally, you'll want to go for an enzymatic formula, one that is capable of breaking down the oil and sweat. Naturally, we recommend using ACTIVE detergent.
Depending on how dirty the pants and leggings are, you might be better off soaking them first. That is, you want to put them in a sink of soapy water; that will help to remove some of the surface dirt. Fill the sink with cold water and pour a small amount of ACTIVE detergent in. Gently agitate the water with your hand to mix the solution. Place the clothes in when suds are visible and allow them to soak for 15-30 minutes (longer if necessary).
Note: Use a tub or a container if your items won't fit in the sink. Remember, you never want to overload it by putting too many clothes in—this will just make your job harder. If you can't fit everything in, separate them into different "loads".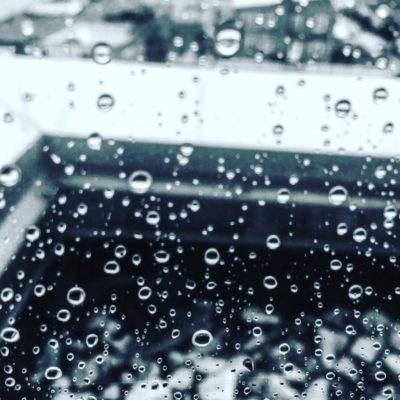 Once you're done soaking the items, prepare them for the washer. Flip the leggings and yoga pants inside out; this will make it easier for the machine to wash away the sweat. Keep in mind the colors of the clothes—you want to wash like colors together (e.g. light colors with light colors, dark colors with dark colors). Depending on the colors of your pants, you might have to separate them into different loads.
After putting the items into the machine, select a delicate cycle. Pour a bit of ACTIVE detergent in and wash with cold water. If there is a noticeable odor to the clothes, you can add a bit of white vinegar, which will act as a deodorizer. Press the start button and allow the cycle to run.
Pro-tip: If it's your first time washing a particular pair of pants or leggings, you might want to double check the care label first before putting them into the machine.
When the cycle is done, take the items out and hang them to dry. Given that they are made out of nylon and elastane, they should dry quickly in a well-ventilated area. Do not put them in the dryer.
Note: The methods described above can also be used for their t-shirts, hoodies, shorts, and base liners
How to Clean Gymshark Sports Bras and Underwear
Sports bras and underwear should be washed with more care as they fall into the delicates category. If you want them to last a while, it's best that you hand wash them. If you don't have time for that, though, you can pop them into the washer.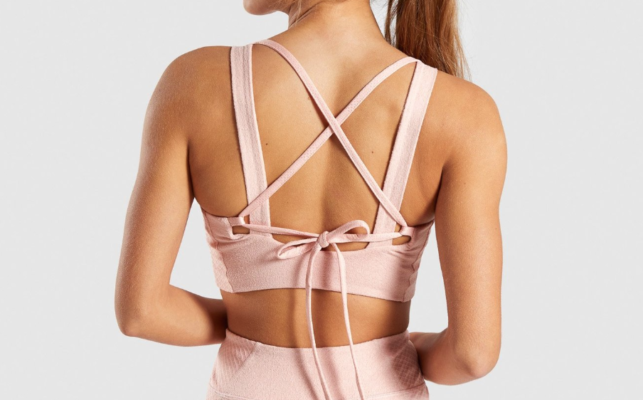 Handwashing Gymshark Sports Bras and Underwear
To do this, fill a sink with soapy water as described earlier. Place the sports bras and underwear into the solution and allow them to soak thoroughly for 15 to 30 minutes. Afterward, you can wash them by gently rubbing the fabric together; do this with each individual garment. Once you're confident that they're clean, rinse them under running water. Place them onto a towel; lightly press the items into the towel to remove the excess water. Hang or drape to dry. Do not put them in the dryer.
Putting Gymshark Sports Bras and Underwear into the Washing Machine
Put the sports bras and underwear into mesh laundry bags; this will protect them against damage in the machine. If you don't have one, put the items into a clean pillowcase. When you're done, place the bags into the washing machine. As with their leggings and pants, you want to wash like colors together.
Note: If necessary, you can soak your sports bras and underwear first, before putting them in the wash.
Run a delicate cycle with cold water after pouring in a bit of ACTIVE detergent. When the cycle is done, take the laundry bags out of the machine. Open the zipper and remove the garments. Hang them up to dry. Do not put them into the dryer—the high heat can easily damage the elastic over time.
Washing Instructions for Gymshark Swimwear – Best Practices
Gymshark sells swimsuits for both men and women. If you want to extend their life, it's best that you hand wash them. After all, they can take quite a beating in the machine.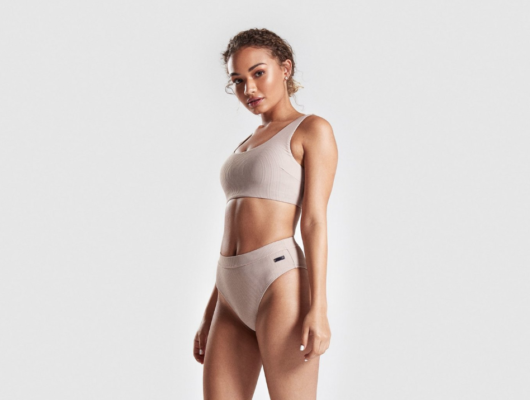 First things first, rinse the suit immediately after getting out of the water—this will remove any sunscreen or chlorine that might be stuck in the fibers. Afterward, fill a tub with cold water; add a bit of hand soap or ACTIVE detergent. Mix the two liquids together by swirling it with your hand. Next, place the swimsuit into the solution and allow it to soak for 15 to 30 minutes.
Pro-tip: For stains, pre-treat the area with extra ACTIVE detergent. Gently rub it in before soaking the suit.
From there, wash each individual item with the soap. Avoid twisting or wringing motions as that can damage the material. When you're done, rinse the suits with water. Finally, place them onto a clean towel; gently press down to remove some of the excess water. Lay it flat and allow it to dry (out of direct sunlight). Do not put the swimsuits into the dryer—they can get damaged in high temperatures.
Are Gymshark Swimsuits Machine Washable?
While hand washing is best, you can put them into the washing machine. Just make sure that you wash them with cold water on a delicate cycle. Given how delicate swimsuits are, you always want to put them in a mesh laundry bag. If possible, skip the spin on the machine. 
Once the cycle is finished, take the swimsuits out of the laundry bags. Hang them up and allow them to drip dry. Do not put them into the dryer.
Note: This promotional offer is only guaranteed through the end of the day.