Capittana is a Peruvian swimwear label that's focused on sustainability. Aside from bathing suits, they also sell resort wear and accessories such as hats, bandanas, and face masks.
More About Capittana
Capittana was founded by brother and sister duo, Raffaella and Stefano in 2014. Unable to find swimwear she loved, the latter decided to design her own, which she eventually sold in the Peruvian marketplace. To her surprise, her homemade designs quickly sold out within days.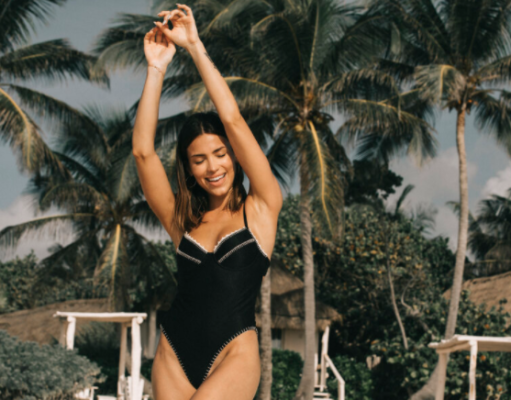 Since then, the brand has grown tremendously. For one thing, their operations have expanded beyond national borders to Asia, Europe, South America, and North America.
What Kind of Swimwear Do They Sell?
Capittana offers a wide range of swimwear including bikinis and one pieces, all of which are handcrafted in Peru. Many designs are available as well from crochet details to playful prints. They also have a collaboration with Mia Blakeman, which you can find on their website.
Price-wise, their suits range from $169 to $199. While their products don't go on sale often, they do offer free worldwide shipping. No code is needed; it will automatically be applied to your order in your cart.
Taking Care of Capittana Swimwear
Their suits may be durable, but they can still wear out. Don't worry, though, there are steps that you can take to make them last longer. For one thing, you never want to expose them to heat. Not only will it damage the fabric, but it can sap the color as well.
Also, be extra careful when you're washing them. One wrong step and you can easily ruin the item for good!
Materials They Capittana Uses For Their Swimwear
Before we go over how to wash their swimsuits, let's take a look at the fabrics and materials that they use for their garments.
Nylon
Nylon repels water, which makes it ideal for swimsuits. Also, it's lightweight, compact, and durable. Plus, it's stretchy (it can stretch up to 33% of its original length). Like many synthetic fabrics, however, it can degrade if exposed to heat or UV rays. Also, it has a tendency of pilling.
Spandex
Spandex, like nylon, is known for its elasticity. Not only that, but it's resistant to perspiration. Because of this, it's often used in athleticwear such as swimsuits, leggings, and bicycle pants. The only thing is that it tends to stick to your body. This is one of the reasons why it's usually blended with other materials such as cotton or polyester.
Polyester 
Polyester is a synthetic fabric that's durable and inexpensive to make. While it isn't super breathable, it's lightweight and comfortable to wear, which makes it ideal for many types of activewear. Another great thing about it is that it can be made from post-consumer bottles.
How to Wash Capittana Bikinis and One Pieces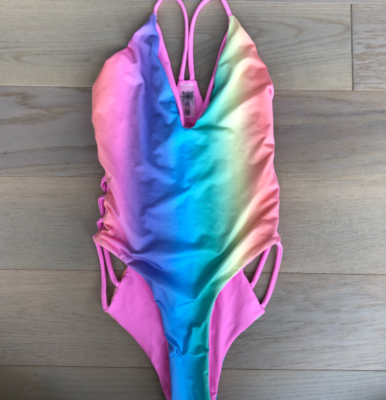 Capittana recommends that you wash their swimwear by hand. If you're careful, however, you can also put them in the washer. We'll be going over both methods below.
Handwashing Your Capittana Swimsuits
The first thing that you want to do is rinse the suit with cool water. Or if you can, let it soak for about 30 minutes in a sink; that will remove most of the salt, chemicals, sand, and sweat that can damage the material.
Next, prepare a bath—all you need is a sink. Turn on the tap and fill it halfway with cool water. Add 1/2  scoop of ACTIVE detergent and swish the water a few times to help it dissolve.
Tip: You can remove stains with white vinegar or baking soda. Apply a generous amount to the problem area and let it soak for 15-20 minutes before washing the item by hand.
Turn your bikini or one piece inside out and immerse it in the soapy solution; the entire thing should be fully submerged. Soak for 20-30 minutes—that will give the detergent time to work into the fibers.
Rinse your bathing suit under the faucet with cold water. Continue until the water runs clear; there shouldn't be any soap leftover.
Gently press the excess water out of the suit, or if you want, you can roll it up. Avoid twisting or wringing motions as they can damage (e.g. stretch out) the nylon material. Lay it flat to dry on a clean surface. Alternatively, you can drape it over a laundry rack. Remember to keep it in the shade to avoid sun damage.
Machine Washing Your Capittana Swimsuits
As with hand washing, you want to begin by rinsing the suit with cool water. Let it soak in a sink/washtub if you can—that's even better for the fabric.
Once it's rinsed, turn it inside out and place it in a mesh garment bag. This is super important. Not only will it keep the pieces together, but it'll prevent your bathing suit from getting damaged (e.g. snagging or getting caught on other items) during the wash cycle. Never put a swimsuit in a washer by itself as it will get damaged.
Double check that the bag is closed and put it in the washing machine. We recommend adding a couple of towels if you're washing the suits by themselves as that'll help to balance out the load, otherwise, just add the rest of your laundry. Add one scoop of ACTIVE detergent (you can add more if you're washing an extra-large load). A cup of white vinegar can also be added as a natural deodorant/softener.
Tip: You can machine wash swimsuits with other activewear such as shorts, sports bras, etc.
Next, choose your machine settings. As a general rule, you always want to run a gentle cycle—the machine equivalent of handwashing—for swimsuits and other delicate garments. And make sure to use cold water; hot water can stretch out the nylon and that can affect its fit.
Press the start button and wait for the cycle to finish. Don't wait too long before retrieving your items, otherwise, they can start to smell. We recommend laying them flat to dry, however, a drying rack can also be used (remember to keep it away from direct sunlight). Never tumble dry your bathing suits.
The Right Way to Wash Capittanna Leggings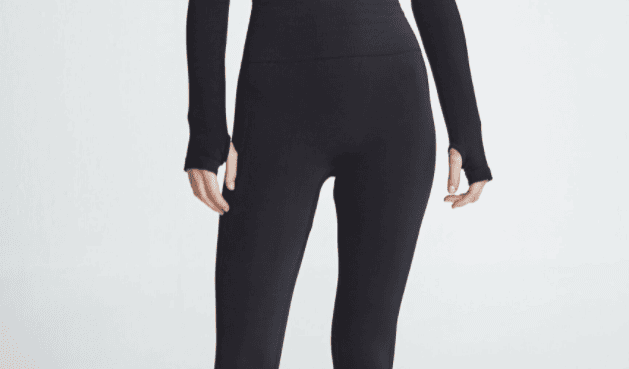 Capittana offers other activewear as well such as leggings, which is why we'll be going over how to wash them below.
Using the Washer For Your Capittana Leggings
Protect the leggings by turning them inside out. Make sure there's nothing left in the pockets and put them in a laundry bag. That way, they'll last longer.
Close the mesh bag and place it in the washing machine. Add the rest of your clothes (you can wash their leggings with similarly-colored activewear). Next, add some ACTIVE detergent—one scoop will suffice unless you're washing many things at once. Don't use bleach. Fabric softener should also be avoided as it'll add a waxy layer to your leggings aka it'll make them harder to wash.
Run a cold water cycle on a delicate or gentle setting with minimal spin. Press start and wait for it to finish.
Retrieve your leggings once the cycle is complete and let them air dry on a rack or clothesline (away from direct sunlight). Avoid using the clothes dryer as the heat can cause damage to the fibers.
Washing Your Capittana Leggings In the Sink
Turn on the tap and fill a clean sink with tepid water. Create a bath by adding 1/2 a scoop of ACTIVE detergent. Swish the water with your hand 2-3 times to dissolve the powder.
Wait until it's completely dissolved before putting your leggings in the sink. Make sure that they're turned inside out and that there's nothing left in the pockets. You can add other items as well, just make sure that you're not mixing light with dark colors.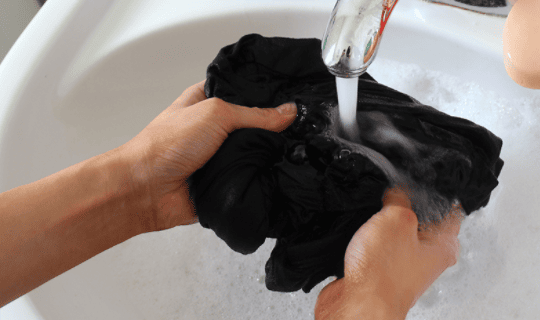 Agitate them in the solution and let them soak for at least 20 minutes. Rinse the leggings thoroughly under the faucet; there shouldn't be any soap film left on the fabric when you're done. Gently squeeze the excess water out of the pants and let them air dry away from direct sunlight. Don't use the dryer.
Tip: You can quicken the drying process with a towel. Place it on a table and lay your leggings on top. Carefully roll them up with the pants inside; the towel will absorb the extra moisture.
The Best Laundry Detergent For Capittana Swimwear
The detergent that you use for your bathing suits matters. Ideally, you want something gentle that's formulated for synthetic fibers—and ACTIVE detergent fits the bill perfectly. Designed for activewear, it contains plant-based enzymes that are capable of breaking down impurities that are embedded in the fabric such as sweat, dirt, and chemicals. Not only that but it's made from natural ingredients; there are no fillers nor fragrances whatsoever, which makes it ideal for those with skin allergies. Did we also mention that it's made in the USA? In other words, it's a quality product.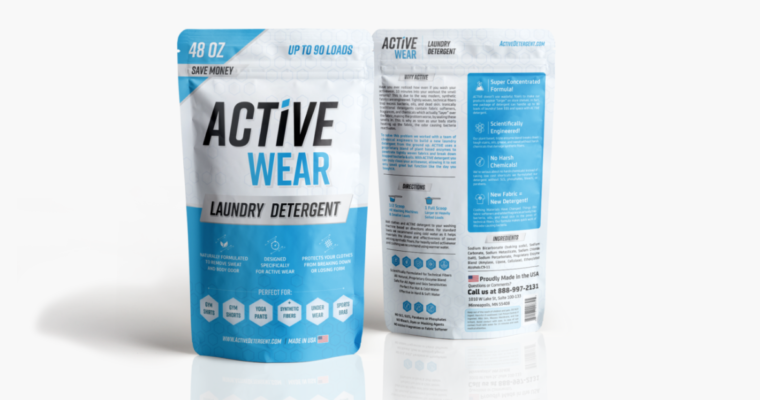 And it's not just for swimwear either. You can also use it for leggings, tank tops, tees, sports bras, you name it.
Note: This promotional offer is only guaranteed through the end of the day.