Alternative Apparel is an Atlanta-based brand that's known for their sustainable and ethical fashion. Some of their best sellers include tees, eco-fleece hoodies, sweatshirts, tanks, and lounge shorts.
More About Alternative Apparel
Alternative Apparel was founded by Greg Alterman in 1995. A traveling salesman at the time, he sold t-shirts and cotton caps from the trunk of his car. It wasn't until later on that he traded his car for a showroom. Fast forward to today and the company has a 130,000 square-foot distribution center.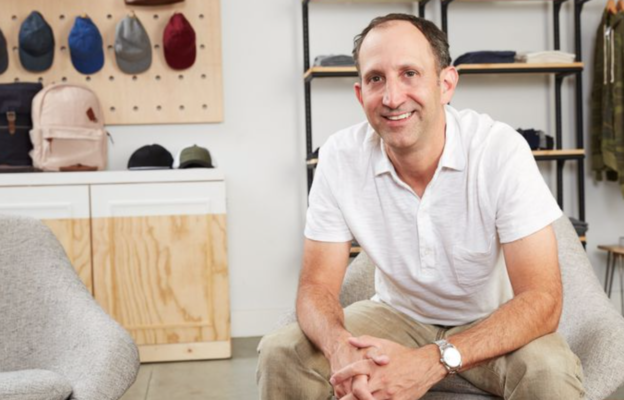 While they have an official website, most if not all of their sales are conducted through Amazon. It's also worth noting that they have a wholesale section as well.
What Kind of Activewear Do They Sell?
Alternative Apparel offers a wide range of women's activewear including racer tanks. t-shirts, hoodies, pullovers, joggers, and lounge shorts. They also have a men's collection, which consists of tees, shorts, sweatshirts, and more.
Perhaps one of the best things about them is their prices. Compared to other brands, their products are much more affordable. For example, you can get a tank top for under $10. Even their hoodies, you can get for as low as $22. And since they sell through Amazon, you'll also get free speedy shipping for orders over $25.
Taking Care of Alternative Apparel Products
The brand offers decent products at affordable prices. Like all clothes, however, it's important that you take care of them if you want them to last. This means being diligent about doing the laundry. Don't leave your shirts or tops in a pile on the floor and don't throw them in the dryer.
Need more tips? Looking for an in-depth guide? Then make sure to read the rest of the post!
About Their Fabrics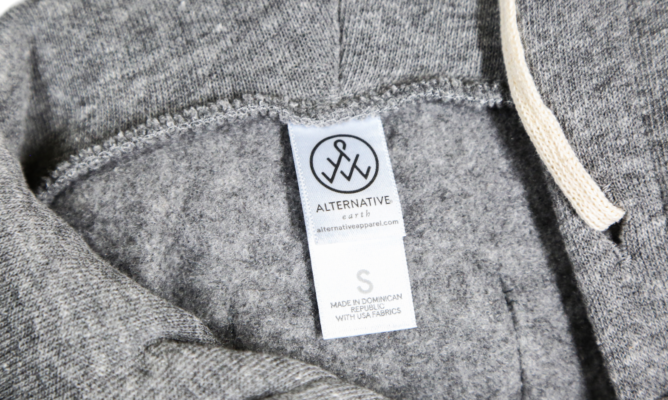 Before we dive into the laundry instructions, let's go over some of the fabrics that they use for their products. If anything, that's one of the things that you want to consider when you're washing your clothes!
Rayon
Rayon is a semi-synthetic fiber that's made from purified cellulose, which is derived from wood pulp. Not only is it versatile, but it's also soft and drapes well. It's also breathable and highly absorbent. However, it does have downsides. For one thing, it tends to wrinkle easily; it's also weak when wet.
Polyester
Polyester is a synthetic material that's known for being inexpensive to produce. Derived from petroleum, it's strong, lightweight, and easy to wash. It also has moisture-wicking properties, which makes it ideal for tank tops, leggings, and other sportswear. However, it's not very breathable. For this reason, it's sometimes combined with other fibers such as cotton.
Nylon
Nylon is a tough fabric that's resistant to abrasion, moisture, and wrinkles. It's also lightweight and moisture-wicking, which makes it a good option for activewear and outerwear. Plus, it's stretchy. However, it tends to shrink if exposed to heat.
Cotton
Cotton fibers are known for being soft, breathable, and absorbent. Not only that, but they're strong. For one thing, they're much less likely to rip or tear compared to other natural materials. One main disadvantage, however, is that they tend to shrink if exposed to heat. Also, they wrinkle easily, which makes them unsuitable for certain types of clothes.
Alternative Apparel Joggers: What's the Best Way to Wash Them?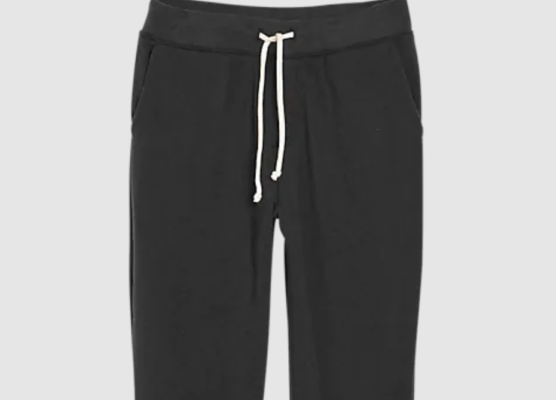 Their joggers are made from a polyester, cotton, and rayon blend. You can throw them in the washing machine or wash them by hand.
Option 1 – Tossing Alternative Apparel Joggers Into the Washer
Tie the drawstring and turn the joggers inside out (make sure nothing is left in the pockets). That'll prevent them from getting tangled or ruined in the wash. You can also put the pants in a mesh laundry bag. That way, they won't get in the way of your other laundry.
Toss the pants into the washer. Put in the rest of your clothes (we recommend washing joggers with other activewear like shorts, leggings, tank tops, etc). Use additional laundry bags, if you need to. Once everything is in the machine, add the detergent—one scoop of ACTIVE detergent will do, unless you're washing a particularly large load, in which case, you can pour in a little more.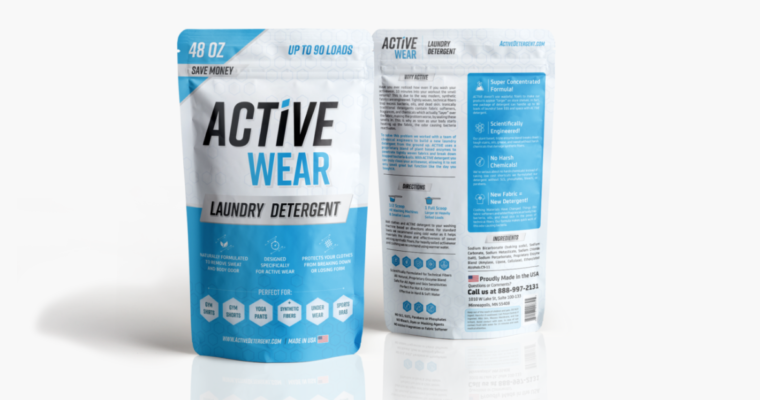 Tip: Don't use fabric softener on your joggers, or any clothes, for that matter. It'll leave a layer of silicone, which will trap in oils and dirt. Not to mention that it can trigger allergies. White vinegar can be used instead, if you want to soften your pants.
Run a cold-water cycle on delicate. That'll minimize agitation, which will help keep your joggers and other clothes looking new. Once they're done washing, hang them up to dry on a laundry rack or hanger. You can also lay them flat on a dry, clean towel. If possible, avoid using the dryer—the heat can cause the joggers to wear out prematurely.
Option 2 – Washing Alternative Apparel Joggers By Hand
Fill a sink or tub with water; it should be large enough so that the joggers fit comfortably. Measure one scoop of ACTIVE detergent and mix it into the water. Wait for it to dissolve—you can speed things up by swishing it with your hands.
Turn the joggers inside out; that'll expose the dirty layer to the detergent. Put them in the sink and gently swirl them around in the water to remove any loose dirt. Let them soak for 15 to 20 minutes afterward.
Drain the murky water. Refill the sink or tub with fresh water and thoroughly rinse the item. You may have to repeat this a few times to get rid of all the soap residue. You can also run the joggers under the faucet to get rid of the soap suds.
Don't squeeze, twist, or wring the fabric—that can permanently warp the item. Gently press the fabric against the edge of the sink instead to remove the excess water. You can also roll them up using a towel. Once the excess water is out, lay the pants flat to dry. For example, you can put them on a table or countertop with a clean, dry towel. You can also use a drying rack or clothesline.
Don't tumble dry unless it's absolutely necessary.
Alternative Apparel Tank Tops: Two Easy Ways to Wash Them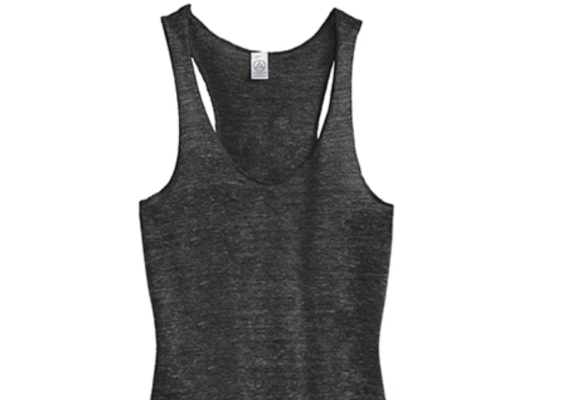 Most of their tank tops are made of polyester and rayon. In other words, you can wash them like their joggers. If you want, you can even put them in the same load! We'll be outlining the process below.
Tossing Your Alternative Apparel Tank Tops Into the Washer
Protect your tank tops by turning them inside out. That'll prevent them from fading and pilling. And if you can, use a mesh laundry bag. It'll add an extra layer of protection so that your clothes will last longer. This is especially true if you're washing your tanks with other items.
Tip: Remember to separate your laundry based on color. You don't want to mix light-colored items with dark-colored items as it can lead to dye transfer.
Throw the top into the washing machine (remember to zip up the bag, if you're using one). Put in the rest of your clothes and pour in one scoop of ACTIVE detergent. Don't hesitate to use more if you're washing an XL load. However, you want to skip the fabric conditioner; it'll leave a waxy coating on your tank top, which will hinder its moisture-wicking ability.
Run a cold-water cycle. Make sure to select the gentle setting—that'll reduce the amount of agitation that your tank tops will be exposed to. Avoid hot water as it can permanently warp the fabric.
Press start and allow the washer to run. Retrieve your tops once the cycle is finished and drape them across the drying rack or clothesline so that they can air dry. You can also hang them up with a hanger. Avoid using the dryer; you don't want to expose the tops to unnecessary heat.
Washing Alternative Apparel Tank Tops By Hand
Turn on the tap and fill a sink or large bucket with cool water. Mix 1/2 a scoop of ACTIVE detergent into the water to create a sudsy solution. You may have to swish the water with your hands to dissolve the powder.
Flip your tank top inside out and place it in the sink. Gently wave it through the water to remove any loose dirt. Let it soak in the soapy water for up to 20 minutes afterward; that'll allow the detergent to penetrate into the fibers.
Rinse the tank top thoroughly with cold water. You can either run it under the faucet or rinse it in the sink/bucket. In any case, you want to continue until all of the soap residues is gone. This can take a couple of minutes.
Gently press the water out of the tank top. For example, you can press it against the side of the sink—that'll help get rid of some of the excess water. Avoid twisting or squeezing the fabric. That'll warp and damage the item.
Once the excess water is out, hang the item up to dry. A laundry rack or clothesline works as well. You can also lay the item flat on a clean surface such as a table or countertop. That way, they'll remain in their natural shape. Avoid putting your tank tops in the dryer, if you can.
Note: This promotional offer is only guaranteed through the end of the day.