Rowing has a long history that dates back to Ancient Egyptian times. For those who don't know, it involves using a paddle to propel a boat through water at high speeds. Aside from singles, it can be done in crews of two, four, or eight. Not everyone rows competitively either, some do it for enjoyment or fitness.
Benefits of Rowing
It will increase your cardiovascular fitness

It burns calories for weight loss

It's great for building upper and lower body strength

It will help you build core strength 

It's easy on the joints and muscles
The Popularity of Rowing 
Rowing used to be the most popular college sport in the country. While that's no longer the case, it's still practiced by many. In fact, it's popularity has increased for almost every age group over the past few years. Aside from the United States, the sport is also big in Italy, New Zealand, the Netherlands, and Germany.
Considering that, it wouldn't be surprising if you knew someone who was into rowing. Maybe it's a friend from college or that new coworker. Thinking of getting them something for the holidays? Need some ideas? If so, you're in luck! We'll be going over some of the best gift ideas for rowers on this page. Find out what they are by reading the rest of the post!
6 Best Gift Ideas for Rowers in 2023 – Our Top Recommendations
1. Trigger Point Foam Roller – $35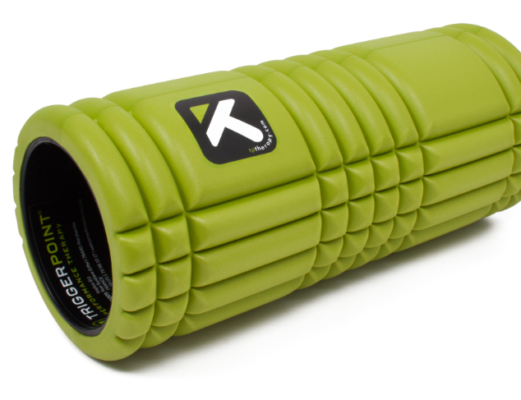 Rowing is a full-body workout. In other words, you're going to get sore. Thankfully, there are a few things that you can do to that can help. For example, you can use the trusty foam roller. Not only will it ease your sore muscles, but it can also help reduce delayed-onset muscle soreness. On top of that, it can actually increase your range of motion, which can come in handy when you're rowing.
Which do we recommend? The ones by Trigger Point. Not only are they more durable in that they're less likely to lose their shape, but they also come in a variety of firmness levels and sizes. That way, you can choose the one that meets your needs. You can use them for sore muscles, kinks, knots, you name it! Made of multi-density EVA foam, they can support up to 500 pounds (250 pounds for the GRID Mini).
What's more, is that they all come with an online instructional video! So you can follow along and use it the right way. Did we also mention that there are multiple colors available? If you want, you can even get one in hot pink!
2. Under Armour Compression Top – $30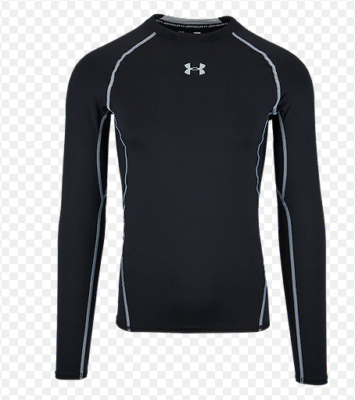 It's important to wear the right clothes when you're rowing; you want them to keep you warm and dry while allowing for a full range of motion. Avoid loose or baggy items—they can easily get caught in the boat's equipment. Instead, you want to opt for something close-fitting like compression gear. Why? They'll help increase your blood circulation, which will increase your oxygenation levels. Put it simply, it'll improve your performance. That's not all, some studies have shown that it can also reduce muscle strain and soreness.
Given that, there's really no reason not to wear a compression top. Worried that you'll be cold? You can always wear something over it. And which better to get than the one by Under Armour? Made of polyester and elastane, it features anti-odor technology that will prevent the growth of odor-causing bacteria. That's not all—the material will also wick away sweat so that you'll stay dry even during the most intense of races. At the same time, the dual-layer fabric will give you just the right amount of warmth.
If anything, you just have to figure out which size to get. That, and your friend's favorite color because these tops are available in a variety of shades from black to yellow. If you're feeling generous, you can even include a pair of matching compression pants!
3. Active Detergent – $20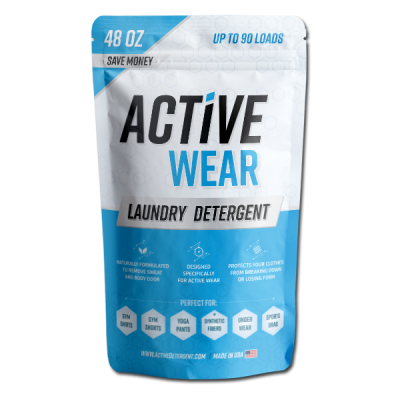 Do you sweat a lot while you're rowing? Don't worry, you're not the only one. After all, it is an intense workout. If anything, it only means that you have to be more diligent about doing your laundry. That way, you won't have to worry about your rowing gear getting stinky! Trust me, the last thing that you want is to leave it in the trunk of your car. Things will get icky, fast. And for those who don't have time to wash their clothes right away, here's a tip—at least air out your clothes. That will get rid of some of the sweat so that the smell won't be as bad.
What kind of soap should you wash your rowing gear with? Something that's made for synthetic materials such as polyester and nylon—like Active detergent. As implied by its name, the product is specifically designed for activewear, such as those that you wear on the water. A concentrated blend, it contains multiple plant-based enzymes that will effectively dissolve and get rid of any sweat, bacteria, and dirt. That's right, the formula is all-natural; it does not contain any sulfates or other potentially harmful chemicals. Plus, it's fragrance-free, which makes it suitable for those with sensitivities.
Sure, it might not be a traditional gift but think about it—anyone can use a little detergent. Remember, it's not just for rowing gear, it can be used for other clothes as well. That's what makes it so practical. And it's not that expensive either! One bag will cost you about $20 and that will be enough for up to 90 loads.
 4.
Neutrogena Norwegian Formula Hand Cream – $10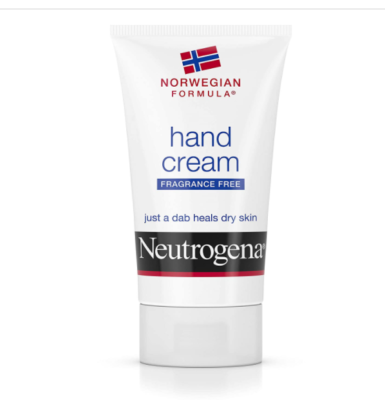 What do all rowers have in common? Blisters! It's inevitable, really, especially if you're competitive. The good news is that there are creams that you can use that will soothe your skin. They might not be able to get rid of the blisters per se, but they'll definitely make them heal faster.  And who doesn't want that, right?
Anyway, the one that we recommend is the Norwegian Formula Hand Cream by Neutrogena. Don't be fooled by the size of the tube, a little goes a long way and that's no exaggeration (one 2-ounce tube can give you over 200 applications). Consistency-wise, it's almost like a thick gel. Just a little dab will be enough to keep the moisture in; the concentrated levels of glycerin will leave your skin feeling both softer and smoother. And for those who are wondering, it's fragrance-free, comedogenic, and hypoallergenic.
5. Hydroflask Water Bottle – $30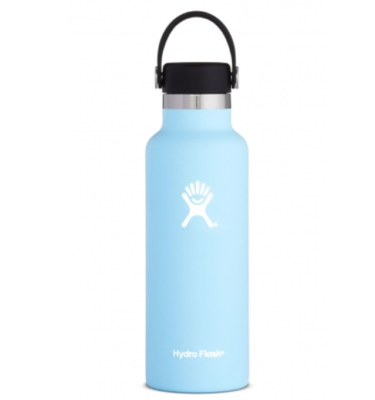 Staying hydrated is important when you're rowing, whether you're competing or practicing. Not only will it lubricate your joints, but it'll also allow you to perform at the best of your ability. That's why it's recommended for all rowers to have their own water bottle. After all, you can't exactly buy a drink when you're out there on the boat.
Think your friend might appreciate something like that? Then you might want to consider the Hydro Flask. You've probably heard of it before—it's only one of the most well-known brands of water bottles ever. Not only is it able to maintain your drink hot or cold for hours, but it's also travel-friendly in that it's easy to carry. If you want, you can even get it with a sports cap; that will allow you to take bigger, faster sips.
On top of all that, they're trendy. They have powder-coat paint and are available in over a dozen different shades from kiwi to cobalt.
6. Philips Wake-Up Light Alarm Clock – $140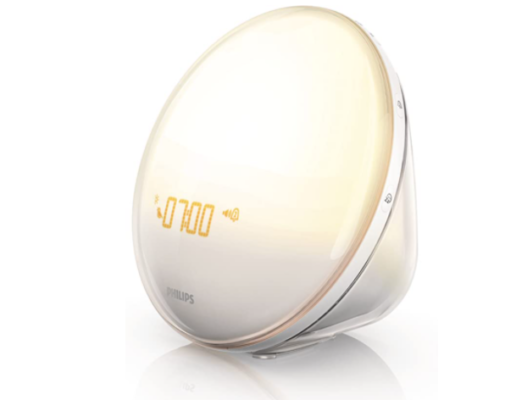 Waking up early is one of those things that come with rowing. How else would you get your practice in, right? But let's face it, waking up at the brink of dawn isn't exactly easy, for most of us anyway. Fortunately, however, there are devices that we can use that can help. That's right, alarm clocks! Sure, you can just use your phone but there are several other options out there with added features that you can use too.
Take sunrise alarm clocks, for example, they're designed so that they'll wake you up with a growing light instead of a blaring alarm. Many also allow you to adjust the snooze features and light intensity. How are they better than standard alarm clocks? The light will help transition you to non-REM sleep prior to waking up in the morning. In other words, the start of your days will be easier.
For those who are looking for a specific model, we highly recommend the Wake-Up Light Alarm Clock by Philips. Not only will it simulate a colored sunrise in the morning for a natural wake up, but you can also use it to simulate sunset at night, which will help send you to sleep. The brightness will adjust itself automatically; you won't have to do anything. And for those who'd like a few extra minutes, it does come with a smart tap snooze feature that'll allow you an extra 9 minutes.
As an added extra, it also comes with a digital FM radio. Plus, you can use it as a reading lamp! Depending on which model you get, you can also adjust the duration of the sunrise simulation.
Note: This promotional offer is only guaranteed through the end of the day.