It's important to stay fit. Without physical activity, our bones and muscles would weaken over time. There are other benefits to exercising as well. For instance, it helps to maintain a healthy weight, regulate blood pressure, and improve endurance. It can also boost your mood!
Considering that, it's not surprising to know that many have incorporated exercise into their schedules—no matter how busy they are. Some go to the gym while others go for a run around the neighborhood. Either way, it gets the heart pumping, which is all that matters. Remember, exercising is crucial when it comes to leading a healthy lifestyle!
How Many Fitness Enthusiasts Do You Know?
Even if you don't consider yourself to be a fitness enthusiast, you probably know at least one around you. Have your coworkers mentioned anything about going to the gym after work? Perhaps your best friend from high school is a weightlifter?
One of the great things about knowing people like that, is that you can easily pick out something for them as a gift. After all, you know that there's something that they like—fitness. It wouldn't be difficult to choose something related to that as a present.
Need some ideas? We've compiled a list of some cool products that your fitness enthusiast friends might just like! Want to know what they are? If so, be sure to read on.
8 Best Gift Ideas for Fitness Enthusiasts in 2023
Is your buddy's birthday coming up? Or perhaps you're trying to get everything sorted for Christmas? Hopefully, you'll find some of these gift ideas useful.
1. Triggerpoint Grid Foam Roller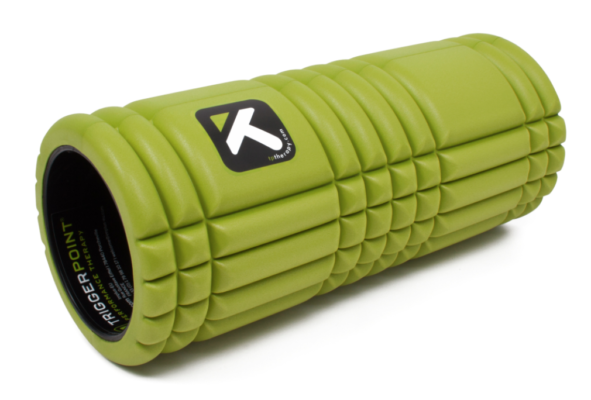 Everyone who exercises knows that it's inevitable to have sore muscles. It's one of the side effects that come with exercising. Depending on the amount of stress that was placed on the muscles, it can last anywhere from 24 to 48 hours.
Why bare with the pain, though, when you can alleviate it with a foam roller? The TriggerPoint foam roller is not only used by athletes but massage and physical therapists as well. It's been shown to quicken muscle recovery, alleviate pain, and improve flexibility.
Available in several different colors, the product features high-quality construction that will not break down even with repeated use. It even comes with a free instructional video library that'll tell you exactly how to use it! 
Your friend will definitely appreciate the gift—after all, who doesn't like being able to roll out their muscle knots?
2. A BroteinBox Subscription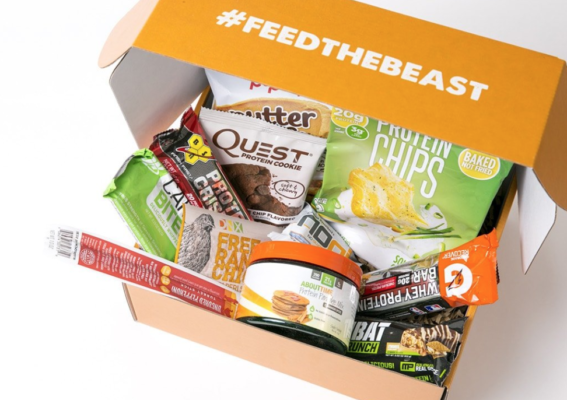 It's normal to get hungry after exercising. Why not treat your friend to a BroteinBox subscription?
What is it? It's a service that'll send you yummy, protein-packed snacks to your home, every month. With it, your friend will be able to try different goodies without needing to step inside a grocery store! Not only that, but you'll also be saving them money! Some of the things that they offer include protein chips, meat jerky, protein bars, and more.
Subscription costs start as low as $36. As long as you're in the United States, it also comes with free shipping! Let's face it, who doesn't like receiving food as a gift? Especially if it's something recurring?
3. Toplus Yoga Mat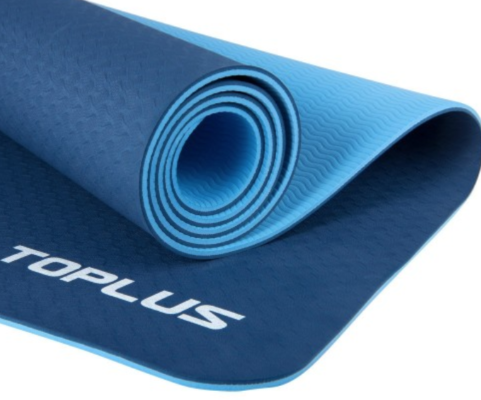 Yoga mats are a must for fitness enthusiasts. Who says that they're just for yoga? For instance, you can also use them for stretching—something that's essential in keeping the muscles strong and healthy. The more you stretch, the less likely you are to injure yourself!
Toplus makes an excellent yoga mat that's suitable for a variety of activities from pilates to floor exercises. Incredibly lightweight, your friend will easily be able to carry it with them to the gym or studio. It even comes with a carrying strap!
Eco-friendly, the yoga mat does not contain any PVC, latex, or harmful chemicals. In fact, they're recyclable! Not too thin yet not too thick, it provides the perfect amount of cushioning and protection for the knees and joints. Double-sided, it features a non-slip texture that offers superior grip and traction—there's no need to worry about falling down!
What's great is that it also comes with a 12-month warranty. If at any time, your friend is dissatisfied with the mat, they can return or exchange it!
4. AdoreFit Resistance Bands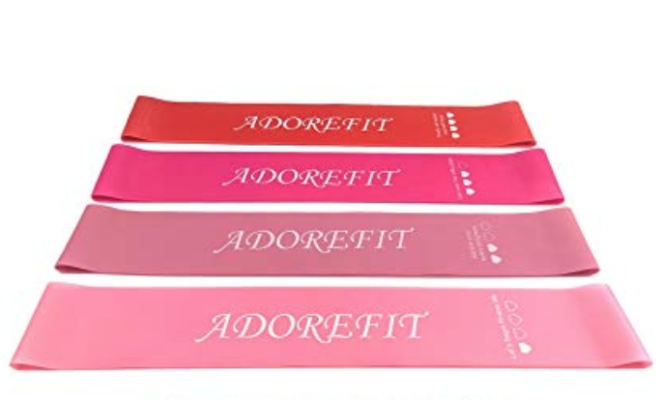 Resistance bands are super versatile—they can be used for toning, strengthening, stretching, and more! They're one of those things that you can easily add to any workout. They're affordable too! Surely, your friend will be able to put them to good use. 
The AdorFit resistance bands come in five different resistance levels. There's bound to be one that's right for your friend, whether they're a beginner or a seasoned athlete. Not only are they great for fitness purposes, but they can also help with the recovery process for those with injuries. How? They add resistance to their movements, which helps to improve strength and flexibility—without putting unnecessary stress on the joints.
Easy to use, the bands are made from natural latex, which is odorless and gentle to the skin. They also come with an instruction manual that'll help you to get started!
5. A Box of RxBars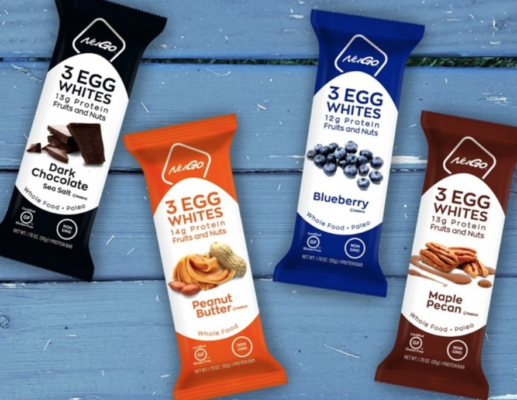 Protein bars are great for gym lovers. They're a fast and convenient way to add more protein to your diet. In doing so, you'll be able to increase your lean muscle mass and keep the fat off! The protein has other benefits as well—it will increase your strength, improve your recovery, stabilize blood sugar, and strengthen your bones. There's really nothing bad to say about them.
Does that sound like something your friend would like? If so, consider getting them a box of RXBars. For those who've never heard of them, they are whole food protein bars that are made from all-natural ingredients. In fact, they are all listed in big letters on the outside of the packaging; that way, you'll know exactly what you're eating. There are no artificial flavors, artificial colors, fillers, or preservatives—it's made with just the good stuff!
Each bar contains 12 grams of high-quality protein. There are over a dozen flavors to choose from including Banana Chocolate Walnut, Mint Chocolate, Coffee Chocolate, Maple Sea Salt, Chocolate Hazelnut, and more. Don't know which one your friend will like? Why not treat them to a variety pack? That way, they'll have a few different flavors to try.
Despite the quality of the product, RxBars are not expensive at all. You can get a box of 12 for $25.99, that works out to be around $2.10 each. The 24-pack variety box goes for $49.99.
6. Active Detergent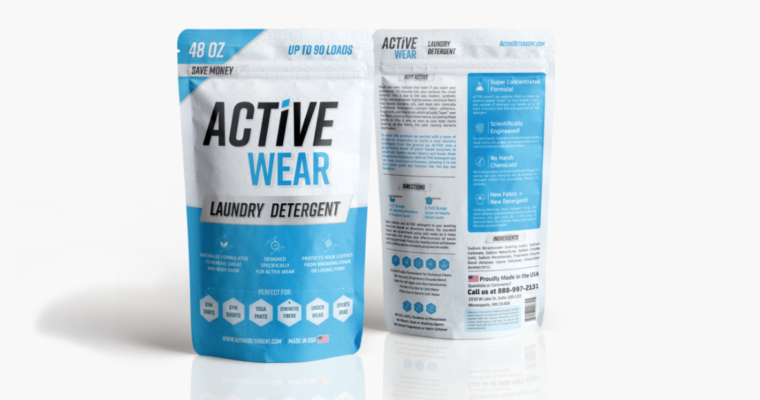 Who says laundry detergent can't be a good present? If anything, it's an extremely thoughtful one. After all, everyone needs something to wash their dirty clothes with. Activewear, in particular, should be washed on a regular basis—aka, after you go to the gym. As you might be aware, your clothes can get quite stinky with all the sweat and dirt that it comes into contact with while you exercise.
How is Active Detergent different from regular detergents? For starters, it is specifically formulated to clean the gunk out of athletic clothing—this includes bacteria, dirt, body oils, sweat, and more. The way it works, three types of plant-based enzymes will penetrate deep into the fibers to break down and dissolve the impurities. The formula also includes chelating agents and surfactants, which will return your garments to their regular state after washing. In doing so, your clothes will stay in tip-top shape for longer.
That's not all—Active Detergent is also hypoallergenic. Unlike most of the products that you see in stores, it does not contain any harsh chemicals in its ingredient list; everything is plant-based. This makes it a great option for those with skin sensitivities. You also won't have to worry about polluting the waterways with chemicals!
It's not expensive either. For a little over $20, you'll get a 48oz bag, which would be enough for 90 loads of laundry!
7. Hydro Flask Water Bottle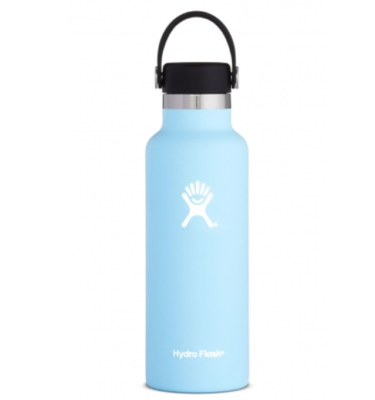 It's important to stay hydrated when you're exercising. You'd be surprised just how much water you lose from all the sweat!
Hydro Flask is known for their vacuum insulated, double-walled water bottles. We say water, but it can pretty much be used for anything—from coffee to juice. Featuring TempShield insulation, it is capable of keeping cold drinks cold for up to 24 hours and hot drinks hot for up to 12 hours. It comes with two leakproof openings that allow for easy and accurate pouring; it's also large enough so that cleaning won't be an issue.
Made from professional-grade stainless steel, the bottle is incredibly durable. Not only that, but it is BPA-free; it will not transfer or retain any flavors. Your friend will be able to enjoy his or her beverage to the full extent each time!
Another thing is that it's convenient to use. It comes with a flexible strap and base that will allow your friend to carry it with them wherever they go. The bottle's narrow design also makes it small and compact—perfect for traveling with! There are two sizes to choose from, 64 oz and 128 oz. Which do you think your friend will prefer?
Hydro Flask also offers a lifetime warranty for their products. If anything ever happens to it, all you need to do is contact their customer service team. They'd be happy to get you all sorted out!
8. Fitbit Flex Activity Monitor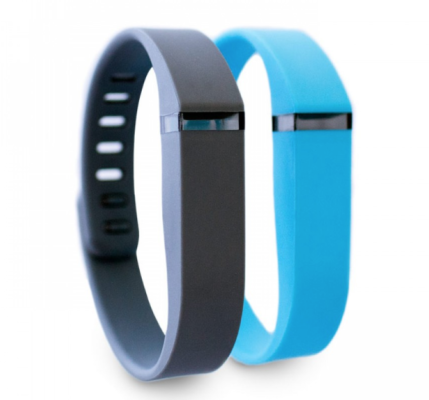 Activity trackers are ideal for anyone who's working toward a fitness goal. These devices can help whether you're trying to lose weight or train for a triathlon. How? They allow you to track your workouts. While it depends on the model, most come with a step counter, calorie counter, distance tracker, and heart rate monitor.
The Fitbit Flex is probably one of the greatest wireless activity monitors out there. Small and compact, it goes around your wrist like a watch. Don't worry about the fit—it comes with two different wristbands, one small, one large. If anything, it will lay against your wrist comfortably all day!
Equipped with LED lights, it will allow you to track steps, distance, active minutes, and calories. You can access your statistics anytime on your smartphone, computer or tablet. All you have to do is sync it to your device! The Fitbit Flex is compatible with both iPhone and Android.
On top of being an activity tracker, it also serves as an alarm clock. More specifically, it comes with a silent wake alarm feature that'll wake you (and not your partner) up in the morning.
Note: This promotional offer is only guaranteed through the end of the day.