Cycling is a great way to stay fit and healthy. Not only is it good for your heart and lungs, but it will also strengthen your bones and muscles. A fun exercise, it can help to reduce stress as well. On top of all that, you'll burn a lot of calories! There are no age restrictions either—almost anyone can ride, from children to the elderly. All you need is the proper bike! As long as you have that, you'll be able to cycle to your heart's content.
How Many Cyclists Do You Know?
Chances are, you know at least one person who cycles. After all, not everyone likes to drive. There's also the added bonus of not having to pay for gas! Perhaps one of your co-workers bike to work every day? Or maybe your exercise buddy takes his bike to the gym?
This is important to know when you're picking out a gift. Wouldn't you want to give them something that they can use? Aka a practical gift? As it turns out, there are a number of things that'd make fantastic presents for cyclists!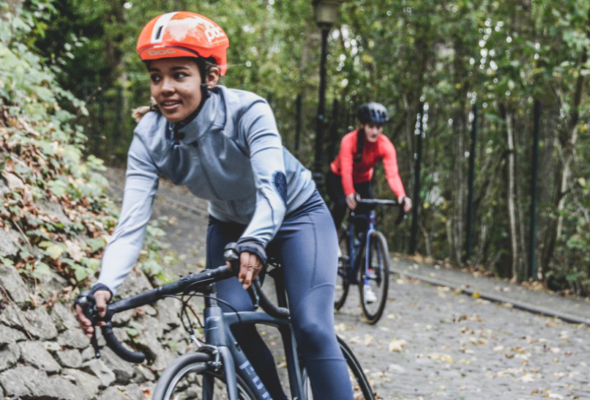 Need some help with ideas? Then you're at the right place! We've put together a list of products that almost every cyclist would want. Keep scrolling to find out what they are!
12 Best Gift Ideas for Cyclists in 2023 – Our Top Picks
Here are a few items that are recommended for cycling enthusiasts. Which one will you be getting your friend?
1. Hydro Flask Water Bottle
Cycling can be tiring, especially if you're riding for a long time. The last thing that you want to do is to dehydrate yourself! Considering that, you always want to make sure that you're drinking enough water.
How about giving your friend a Hydro Flask water bottle? They're great in that they're capable of keeping cold drinks cold for up to 24 hours and hot drinks hot for up to 6 hours. It even comes with a handy finger loop, which makes it easy to hold while cycling! Made from food-grade stainless steel, it does not contain any BPA whatsoever.
There are multiple colors to choose from including black, pink, mint, blue, white, and olive!
Price Range: ~$40
2. Cygolite Bicycle Tail Light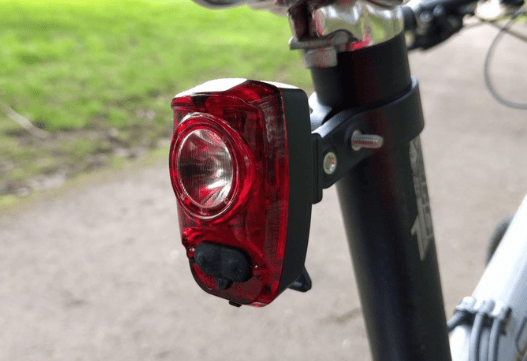 Safety is always the number one priority. You want to be especially careful when you're cycling at night—after all, it can be difficult for cars to see you on the road. No one wants to get into an accident.
Considering that, you might want to give your buddy a bicycle tail light (if they don't already have one). Cygolite makes a fantastic product that features a powerful 50 lumen LED. Easy to use, it comes with six lighting modes, which allow you to customize the light depending on the situation. What's more, is that the LED will last up to 100 hours on just one charge!
Price Range: ~$30
3. Wahoo Element Bike Computer
Many cyclists like to track their progression over time—that way, they know what they're doing right and what they need to improve upon. One of the best ways to do this is by using a cycling computer.
The Wahoo Element Bike Computer is exactly that. It's a small device that allows cyclists to track speed, time, distance, heart rate, cadence, power, and more. Not only does it come with a free companion app, which allows for customization, but it is also compatible with many fitness trackers. Did we also mention that it's 100% wireless? That's right, you only need to plug it in when it comes time to charge the computer. It connects via Wi-Fi, Bluetooth, and ANT+.
Price Range: ~$250
4. Active Detergent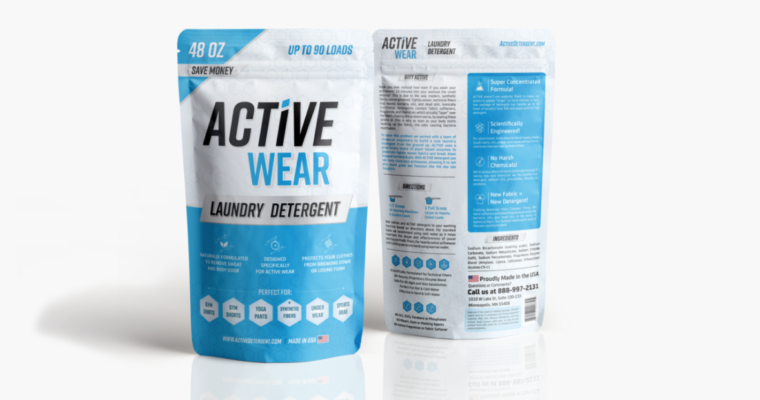 Despite the fact that it's low impact, cycling can actually be quite a workout. Chances are, you'll work up a sweat after a while—this is especially true if you're riding in the summer heat!
Don't want your cycling clothes to get dirty? Not a fan of the "sweat smell"? Then you'll need something to clean them with. How about giving Active Detergent a try? If anything, it's one of the best detergents that you can use for cycling gear. After all, it's made specifically for activewear! Plant-based, it features various enzymes that are capable of dissolving the "gunk". The end result? Clean and fresh gear.
Trust me, chances are, your friend will love the product. The best part is that it's affordable! You can get a sizeable bag for just ~$20!
Price Range: ~$20
5. Varia Smart Bike Lights
Bike lights are a must-have whether or not you plan on cycling in the dark. Not only is it safer for you, but it's safer for those around you as well.
The Varia Smart Bike Lights are designed for this purpose—they help to create a safer environment by adjusting the light conditions. Equipped with computers, they will automatically project light to where it's needed most. With that said, there's also the option of adjusting them manually with a remote.
What's more, is that it comes with a specialized radar that will alert you of oncoming traffic (up to 140 meters) from behind—that way, you'll be able to anticipate the movement of cars and trucks. Last but not least, it includes two tail lights that you can use for left and right turns.
Price Range: ~$200
6. Roam Universal Bike Phone Mount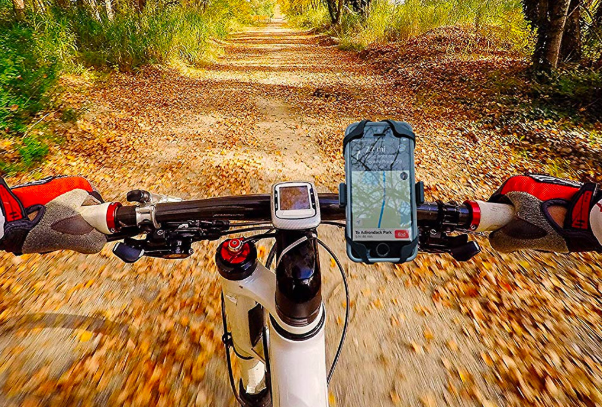 It's a good idea to take your phone with you when you go for a ride. You never know when you might need it! With that said, it can be tricky to find a proper place for it—especially if you have a larger model.
The Roam Universal Premium Phone Mount will solve that problem for you! Made from durable plastic, it is suitable for almost all cellular phones up to 3.5 inches wide! To give you a better idea, you can use it for the iPhone X, iPhone 8/8 Plus, iPhone 7/7 Plus, Samsung Galaxy S7 and S9.
The best part is that it comes with a lifetime guarantee. If at any point, your friend experiences a problem with the phone mount, they can get a new replacement—hassle-free!
Price Range: ~$10
7. Road Runner Burrito Handlebar Bag
Let's face it—there's not a lot of storage spaces when it comes to bikes. Sure, you can put things in your pocket, but even that is limited. Wouldn't it be great if there was a place where you could put all of your personal belongings?
Enter the Road Runner Burrito Handlebar bag. It's super easy to use—all you have to do is mount it to your handlebar with the heavy duty velcro strips and you're ready to go! Made from 1000D Cordura material, it is guaranteed to last a long time. Roomy yet compact, it's perfect for storing your wallet, keys, phone, and snacks! It measures approximately 8" long and 3" wide.
Price Range: ~$40
8. JBL Clip 2 Portable Bluetooth Speaker
Cycling is fun, but it would be even more fun if you could listen to your favorite music! If anything, it'll give you the burst of energy that you need to finish your route.
Treat your friend to something nice with this JBL portable Bluetooth speaker! Equipped with a clip, you can secure it onto your clothes, backpack, or even your handles! Featuring wireless connection, it syncs easily with most devices via Bluetooth. With just a single charge, you'll be able to enjoy 8 hours of music!
That's not all—the Bluetooth speaker is also waterproof. You won't have to worry about getting it wet when you're riding in the rain, which is inevitable sometimes.
Price Range: ~$60
9. Bikehand Repair Tool Kit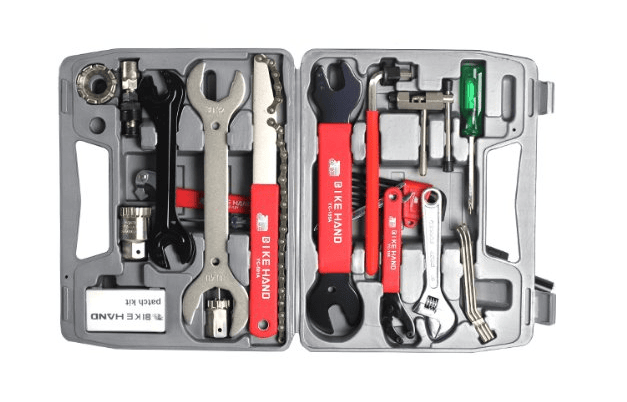 You never know when your bike might need some repairs. For instance, some of the screws and bolts can loosen over time. Given that, you want to be prepared for what can happen.
The Bikehand Bicycle Repair Tool Kit comes with nearly every tool that you can think of—from screwdrivers and tire levels to hub-cone wrenches. Not only is everything packed in a sturdy box, but there are multiple compartments, which makes storage super easy. To top things off, all of the parts come with a one-year warranty! It's definitely value for money.
Price Range: ~$50
10. Iberta Handlebar Cup Holder
Water is great but nothing beats a hot cup of coffee on a cold winter's day. Wait a second, though—where would you put the cup? Most bikes don't come with any built-in holders.
Is your friend a coffee person? If so, you might want to get them the Ibera Bike Handlebar Cup Holder. Allegedly, it's one of the most durable bike cup holders on the market! Featuring an angled rim, it fits a variety of cup and mug sizes—that way, you'll have your hands free when you're riding. Of course, it comes with all the hardware that you need to attach it to your bike!
Price Range: ~$10
11. Helmet Mounted Cycling Crash Sensor
Accidents are always a possibility when you're cycling—you never know when something might happen. Fortunately, there are products that can help in case that happens.
The ICEdot Bike Helmet Mounted Crash Sensor is capable of detecting life-threatening impacts when you're out on the road. If anything happens, it will send your GPS coordinates to an emergency contact of your choice. Easy to use, it comes with a mounting clip that you can use for your helmet. The batteries are also long lasting—one charge will provide approximately 20 hours of use. Bluetooth-enabled, you can connect it to your smartphone as well.
Price Range: ~$100
12. Coros Linx Smart Cycling Helmet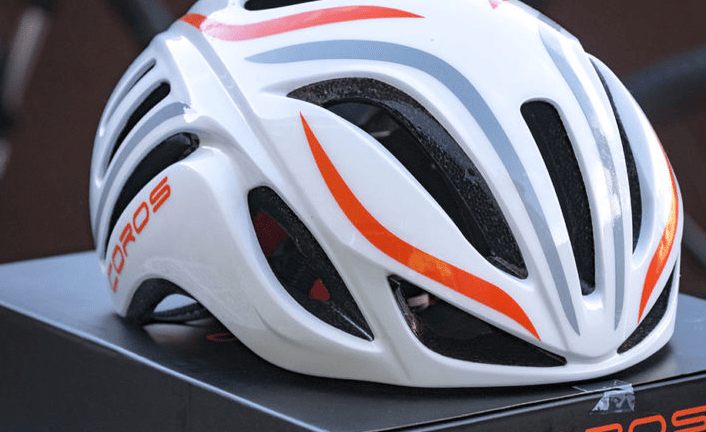 Many would agree that cycling is more enjoyable with music. However, earphones and headphones are not for everyone. There's always the option of using a Bluetooth speaker, but then you'll be broadcasting your music for everyone to hear, which might not be what you're going for.
Turns out, there's a helmet that will let you listen to music! The Coros Line Smart Cycling Helmet is unique in that it allows cyclists to enjoy their favorite tunes without compromising their ability to hear what's around them. Powered by a Lithium battery, the helmet can be used for up to 10 hours per charge.
On top of that, the helmet is capable of sending an SOS emergency alert in the event of the accident.
Price Range: ~$180
Note: This promotional offer is only guaranteed through the end of the day.