Baleaf Sports is an apparel brand that sells activewear for men, women, and children. Based in the United States, the company offers leggings, long sleeve shirts, swimwear, shorts, cycling pants, jerseys, and more. Competitively priced, their products are available both on Amazon and on their official website.
More About Baleaf Sports
Baleaf Sports strives to provide unique sports experiences for those who enjoy staying active. Since their launch, they've developed numerous collections, all of which make use of different designs, cuts, and technologies. Customer oriented, they won't hesitate to make changes based on the feedback that they receive.
As far as we can tell, however, their apparel is only available online—they do not have any brick-and-mortar stores. Despite that, they've managed to gain a considerable reputation over the past few years. If anything, most of their products have overwhelmingly positive reviews on Amazon.
A Closer Look at Baleaf Activewear
The brand sells a wide array of clothing that is designed for working out. In fact, they even have collections that are geared toward specific sports such as yoga, running, swimming, and cycling. Some of their most popular items include their rash guard shirts, swimsuits, compression layers, and thermal pants.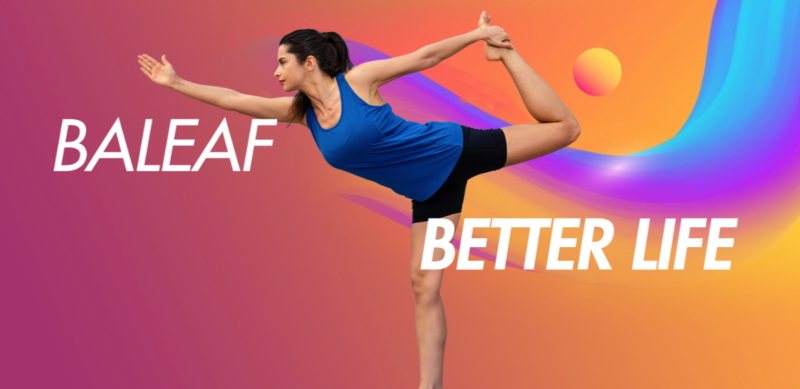 One of Baleaf's selling points is that they have fair pricing. In fact, they guarantee it on their website. Through the partnerships that they have with their suppliers, they're able to offer customers high-quality garments without sacrificing quality. Take their joggers and pants, for example—most, if not all of them go for under $20, which is very reasonable in today's market. Their youth line is even more impressive; you can get a sports tee for just a little over $13.
Taking Care of Baleaf Clothing
Baleaf clothing is of fairly high quality, especially for its price. As with all garments, however, they will start to pill and fray over time. The fibers are not indestructible—they will get worn out as you wear and wash them. While we might not be able to prevent that, we are able to extend the life of our clothes. How? By taking proper care of them.
What does that mean? That means you shouldn't leave them in the corner of your room or toss them in with everything else in your washer. Activewear is different from regular clothes in that they're made from technical fibers; these fibers require a little bit more attention as they do serve a function.
What's the best way to wash Baleaf clothing? We'll be going over the washing instructions for their products in depth later. Before that, let's check out what types of material they use for their garments.
Fabrics Used by Baleaf Sports
As mentioned earlier, most if not all of their products are made from technical fibers.
Polyester
Polyester is a type of textile that is made from plastic. What's great about this fabric is that it is strong and durable. Inexpensive, it is resistant to wrinkles, shrinking, stretching, and abrasions. Not only that, but it has moisture-wicking properties, which makes it perfect for athletic clothing. For this reason, it is used by many activewear brands.
Baleaf uses polyester in most of their apparel including their pants, shirts, tops, and shorts.
Nylon
Nylon is similar to polyester in that it is also made from synthetic polyesters. Appearance-wise, it resembles silk; it is smooth and does not wrinkle easily. Easy to wash, the fabric is very resilient. However, it can melt under extreme heat. Still, it is very easy to wash and dries quickly. To add crease resistance, it is frequently blended with other materials such as wool or cotton.
Baleaf uses nylon in their compression layers, sports bras, capris, tights, and more.
Spandex
Spandex is an anagram of "expands"—and for good reason. By nature, the textile is super elastic. On top of that, it has significant strength; it is capable of returning to its original shape after stretching much quicker than regular fabrics. For this reason, it is often incorporated in garments including activewear. Usually, it is incorporated in polyester or cotton.
Baleaf uses spandex in their capris, swimwear, sports bras, pants, shirts, and more.
How to Wash Baleaf Leggings, Yoga Pants and Cycling Tights
Generally speaking, you want to wash their pants right away after you get home. Fortunately, the process is quite simple.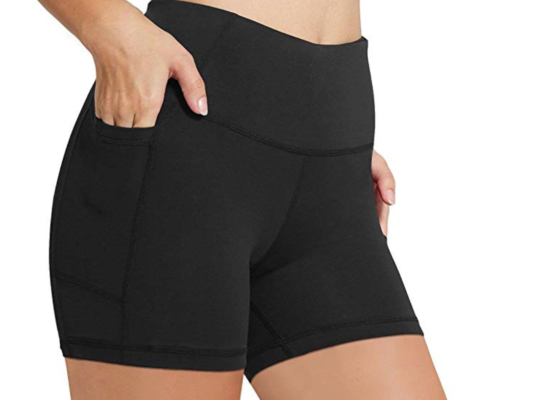 Machine Washing Baleaf Leggings, Yoga Pants and Cycling Tights 
As it turns out, their leggings, cycling tights, and yoga pants are all machine washable. In other words, you can get them clean by just pressing a few buttons!
Before you throw them into the washer, however, it's important that you flip them inside out. This achieves two things—it prevents lint from sticking to the surface and makes it easier to wash away the body oils and sweat. It might take you a few extra seconds to do but it's worth it!
You can wash their leggings, tights and pants with other activewear—just make sure not to mix dark colors with light ones. It might also be a good idea to separate items such as jackets and jeans, basically garments that can snag and damage your bottoms. For an extra layer of protection, you can always stuff your Baleaf products in a laundry bag. If anything, that will likely extend their lifespan.
Pour in one scoop of ACTIVE detergent into the washing machine. Load your clothes in and close the door. Wash them with a delicate cycle—remember to use cold water! As it is, polyester and other man-made fibers do not do well in high heat. Also, you want to avoid using fabric softeners or bleach.
Wait for the cycle is end before taking the leggings, cycling tights and yoga pants out. Lay them flat to dry (not in direct sunlight). You can also put them on a drying rack. Whatever you do, do not toss them in the dryer. The extreme heat will deteriorate the fabrics!
Washing Baleaf Leggings, Yoga Pants and Cycling Tights by Hand
Consider washing everything by hand if you have the time. It's simple. Begin by filling your sink or tub with cold water. Create a soapy solution by adding one scoop of ACTIVE detergent—you'll have to stir everything together by hand. Put the bottoms into the sink; make sure all of the material is submerged in the liquid. Press down on them lightly if you have to. Let it sit there for 15 to 30 minutes—longer is okay too.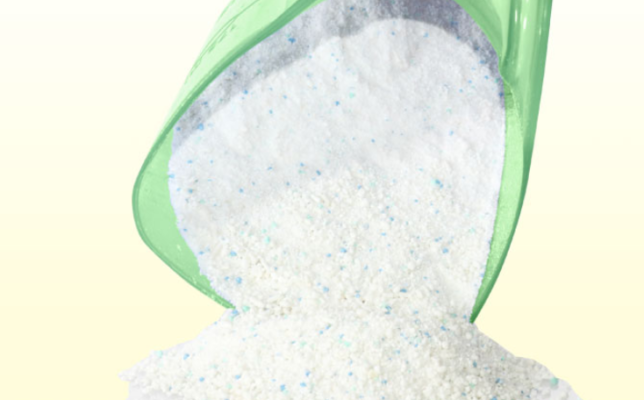 Pro-tip: You can easily remove stains with ACTIVE detergent. What you want to do is mix a little bit with water to create a thick solution. Apply the solution onto the stained garment with your fingers or a brush (the latter is ideal). Saturate it completely and let it sit for upwards of 30 minutes. From there, you can wash it as normal. You might have to repeat this a few times if the stain is still visible after the initial cleaning.
Swirl the leggings, pants and tights in the mixture a few times before picking them up. Gently rub and massage the material to get rid of the dirt, sweat and oils. When you're done, drain away the water. Fill the tub with clean water and use it to rinse off the detergent. You'll likely have to repeat this a few times—until the water is sud-free.
Transfer the items onto a clean surface, such as on top of a towel. Pat them down to get rid of some of the wetness.; you can also roll them with the towel. Lay them flat to dry. Once again, you do not want to put them in the dryer!
Washing Instructions for Baleaf Shirts, Tops and Shorts
Their shirts and tops are also simple to wash—just follow the instructions below!
Putting Baleaf Shirts, Tops, and Shorts in the Washing Machine
For starters, you want to turn them inside out—that will extend their lifespan. Putting them in a laundry bag is also a good idea. Remember to separate the colors; never put light-colored shirts and dark-colored tops. You can wash them with other garments including Baleaf leggings, yoga pants, and tights.
Load the items and pour in one scoop of ACTIVE detergent (more if necessary). Select a gentle cycle and wash everything with cold water. Do not use hot water—the heat will cause the fabric to deteriorate. Avoid using bleach or fabric softeners; these products will also make your Baleaf shirt sand tops wear out quicker. Vinegar can be used instead as a softening agent.
Sit and wait for the cycle to finish. Take the shirts and tops out once it's complete. Hang them up to dry on a clothesline—it shouldn't take long for the synthetic material to dry completely. Do not put them in the dryer.
Washing Baleaf Shirts, Tops, and Shorts by Hand
You can also wash their shirts and tops by hand in a bucket or sink. To begin, fill it with water until it's three-quarters full. Add a scoop of ACTIVE detergent and mix the solution by swirling it with your hand or agitating the bucket. Put your shirts and tops in the liquid once you see soap bubbles. Press down on the tops to ensure that they're fully submerged. Soak it for 15 to 30 minutes.
Pro-tip: As mentioned earlier, you can also use ACTIVE detergent for stubborn stains. Mix it with water and apply it to the stained area with a toothbrush. Gently rub it in with your finger until the spot is completely saturated. Leave it on for 30 minutes before rinsing it off and washing as normal.
Pick up the shirts and tops once they've been soaked. Clean the technical fibers by rubbing them softly with your fingers; you can also massage the fabric between your fingers. When you're finished, put it under running water to get rid of the detergent. Transfer it to a clean surface—be care of the water dripping! Use a towel to remove some of the excess water before lining it dry. Do not put it in the dryer!
Safest Ways to Clean Baleaf Swimwear
The brand also offers a variety of swimwear for men and women. Learn how to care for these garments below.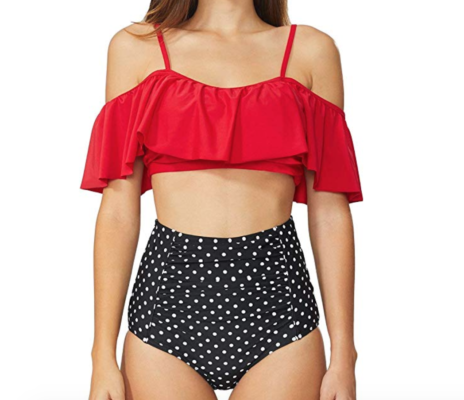 How to Hand Wash Baleaf Swimwear
As a general rule, you always want to rinse your swimsuit with water after taking it off–this will remove any sunscreen, chlorine, or salts from the fabric.
Fill the sink three-quarters full with running water. Add a scoop of ACTIVE detergent and mix the two things together. Put your swimsuit in and swirl it a few times in the solution. Once you've made sure that it's fully immersed, leave it for 30 minutes.
From there, pick up the swimwear and put it under running water to rinse off the detergent. Continue until there are no soap bubbles—it might take a minute or two for the water to become fully clear. When you're done, lay it flat to dry. Skip the dryer!
Best Laundry Detergent for Baleaf Clothing
Need something to wash your Baleaf clothing with? Try ACTIVE detergent. Formulated by a team of chemical engineers, the product contains three types of enzymes that will go in and dissolve the sweat, bacteria, and body oils that have accumulated in the technical fibers—something that's not possible with traditional detergents. Complete with surfactants and chelating agents, your activewear will come out of the wash looking as good as new!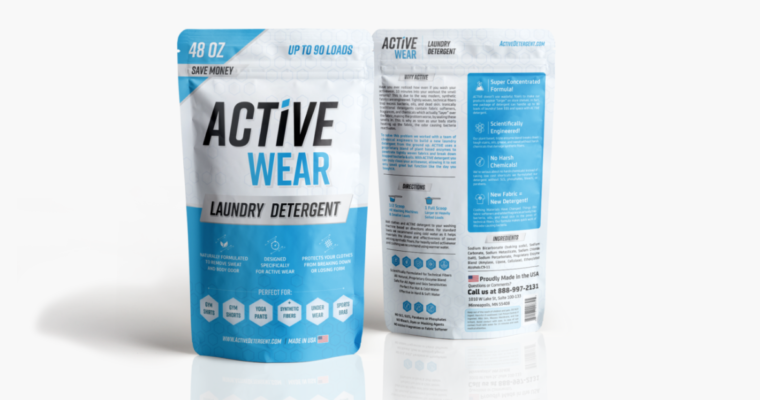 The best part is that it is all natural; everything is plant-based—there are no harsh chemicals to worry about. No fillers, no fragrances, it's the perfect choice for those who have sensitive skin! One bag will also be enough to last you 90 loads.
What are you waiting for? Use ACTIVE detergent today! You won't regret it.
Note: This promotional offer is only guaranteed through the end of the day.