Back then, clothes were mostly made out of natural fibers such as wool, silk, and cotton. While they're still used today, their popularity has been grossly overtaken by man-made fabrics. Unlike the ones mentioned earlier, these synthetic materials are created through various chemical processes. In some cases, they are used to serve certain purposes—these are referred to as technical fibers.
Are Technical Fibers the Same as Synthetic Fibers?
Synthetic material is a type of technical fiber. For those who are curious, yes—they are pretty much the same as high-performance fabrics (this term is thrown around more often nowadays). In contrast to regular textiles, these materials are designed not for style, but for a variety of uses.
What are Technical Fibers Used For?
Technical fabrics are used for a variety of purposes. For instance, they can be used for medical garments or protective clothing. Aside from clothing, they can also be used in the agrotextiles and geotextiles sectors. At any rate, the resultant products have one thing in common—the material always provides a function for the intended purpose (e.g. bulletproof vests protect against bullets, firefighter uniforms protect against heat). In contrast, regular fibers are often manufactured for aesthetic purposes.
For our purposes, though, we'll be looking at the ones used in sportswear. That's right, these fibers are also used to create athletic apparel. Why? The answer is simple—the way they're made, they help to minimize perspiration by pulling them away from the skin. After all, who wants to be wet with sweat when they're working out?
Types of Synthetic Technical Fibers
Activewear is typically made from different types of synthetic material. Despite their differences, they are all well-suited for workouts. Let's take a look at some of the most common ones below.
Polyester
When it comes to sportswear, polyester is often one of the first ones to come to mind. Don't be fooled by the fact that it is made out of recycled plastic—the fabric is in fact, strong and lightweight, which makes it an excellent choice for the gym. On top of that, it is durable and moisture wicking, the latter of which allows you to stay dry throughout your workouts.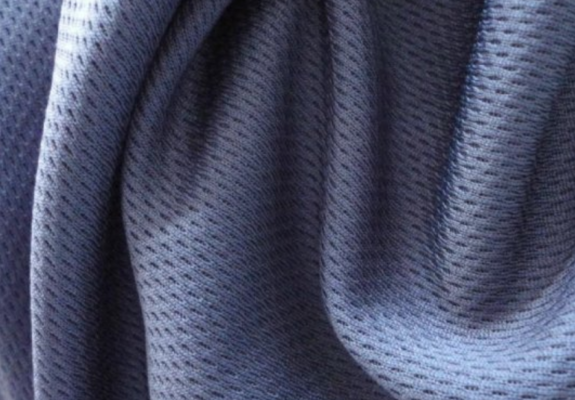 Like most fabrics, however, it does come with a few disadvantages. For one thing, polyester is prone to static buildup. What does this mean? This means that you're more likely to get "shocked" while wearing the material (as opposed to other fabrics). To combat this issue, many manufacturers blend polyester with cotton. Not only does that help to reduce static, but it makes the resultant garment more breathable and wrinkle resistant. That brings us to our next point—polyester is also not known for being absorbent; this can cause you to feel clammy and uncomfortable.
Polyester is often used for leggings, yoga pants, jackets, workout t-shirts, compression layers, sports bras, and jerseys.
Nylon
Nylon is similar to polyester in that it is very resilient. Some varieties, however, are more durable than others (it ultimately depends on how the fabric was weaved). Due to the fact that it is lightweight, it is often used in athletic apparel, including backpacks.
As with most synthetic fabrics, nylon has a number of benefits. For instance, it is not prone to shrinking and is more insulating than traditional fabrics such as cotton (even when it is wet!). Speaking of moisture, nylon dries quickly as well, which keeps you warmer in cold weather. When nylon wears out, it can also be recycled to produce new products.
In terms of disadvantages, it tends to melt easily—something that is common with man-made materials. In addition to that, it has low absorbency and stains easily (i.e. it picks up dyes in the wash)
Nylon is typically used in activewear pants, leggings, tights, sports bras, underwear, and base layers.
Bamboo
Bamboo fibers are made from natural bamboo. Due to the way that the cellulose is extracted, however, they are generally considered to be synthetic. Nonetheless, these types of fabrics have many different benefits. For instance, they tend to have antibacterial properties; this prevents the development of odors. As with polyester and nylon, the material is also moisture-wicking. But wait, there's more—bamboo is also soft, hypoallergenic, and insulating. Did we mention that it's also 100% biodegradable?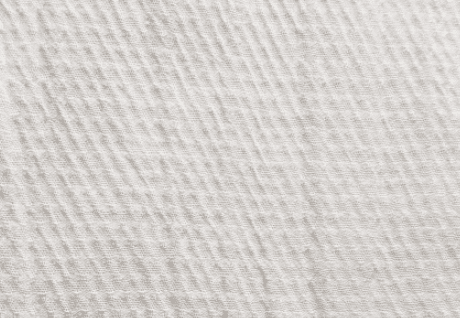 All in all, bamboo is suited for a wide range of clothing. The only con that comes to mind would be the price; it's generally more expensive than other types of fibers (mostly due to how it's produced). To give you a better idea, it can be 40% more expensive than cotton.
Bamboo is often used for yoga wear, leggings, t-shirts, tops, sweaters, sports bras, and more.
Polypropylene
Polypropylene is a man-made fiber that is known for its excellent durability. Despite being inexpensive, it has many of the same benefits as the other synthetic options. For instance, it is capable of transferring moisture (as opposed to absorbing it); this allows you to stay warm, even when the fabric is wet. On top of that, it is also resistant to bacteria, mold, and mildew.
Disadvantages-wise, it tends to generate a fair amount of static electricity. For this reason, it is sometimes mixed with cotton. Another thing to keep in mind is that it can be combustible (as with most man-made textile fibers). With that said, flame-retardant compounds can be added during the production process.
Polypropylene is most often used for undergarments and thermal clothing.
Spandex
Spandex is a type of man-made fabric that is known for its elasticity. Also called Lycra (the brand name of spandex), it is incredibly strong and can easily stretch up to five times its length. When added to clothing, it offers an unrestricted range of motion; it is also moisture-wicking and breathable. Did you know that the term "spandex" is an anagram of "expands"?
What are some of its disadvantages? For one thing, it tends to stick to your body. To prevent this, manufacturers often mix it with other fabrics such as cotton or polyester. In addition to that, spandex is sensitive to heat; it also tends to yellow with age.
Spandex is used in a variety of sportswear including leggings, yoga pants, tops, bottoms, and sweaters.
Company Branded Types of Technical Fabrics
Aside from the ones we've mentioned above, there are a number of other "branded" technical fibers—that is, they're created and used by specific companies. We'll be going over some of them below.
Coolmax
Coolmax is a brand of polyester fabrics produced by Invista (formerly known as DuPoint Textiles and Interiors). As one would expect from polyester fibers, it is both breathable and moisture-wicking. Due to its hydrophobic tendencies, it also dries very quickly. For the past several years, Invest has used co-branding to increase awareness of the brand.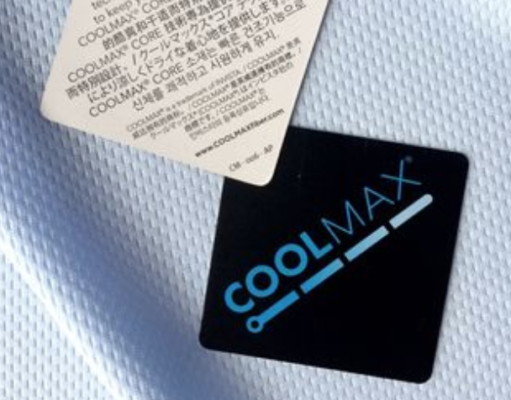 Despite its name, Coolmax is relatively flammable. Due to its low melting point, it has a tendency of melting and fusing with the wearer's skin when exposed to flames. Because of this, the use of these fabrics is been banned in certain situations. For instance, they are not to be used for firefighting uniforms.
Coolmax is used for a variety of clothing; however, it's most commonly used for activewear (e.g. shirts, pants, base layers, socks).
PolarTec
Polartec was developed by Malden Mills in the late 1970s. While experimenting with polyester, he had created a new type of fabric—polar fleece. Similar to wool, it offered warmth, breathability, and comfort; however, it had the added benefit of being much, much lighter.
Nowadays, Polartec is comprised of more than 300 different fabrics, all of which are designed to keep you warm and dry. Suitable for a wide range of activities, it comes in a variety of thicknesses, textures, and weights; they all have one thing in common, though—they are designed to protect you from the elements.
PolarTec has a number of brand partners including Adidas, Banana Republic, Film, J. Crew, Marmot, Patagonia, and The North Face, among many others.
Cordura
Cordura is a brand of fabrics that is known for their durability and resistance to tears and abrasions. Originally developed by DuPont in the 1920s, it now operates under Invista, whom continues to develop new materials under the banner. Most of their fabrics are made from nylon, though, some are blended with natural fibers such as cotton and silk.
Aside from performance apparel, Cordura is used in a variety of products such as backpacks, trousers, and luggage.
Tasc
Tasc is a relatively new brand that was developed in 2006. Over the past several years, they have created more than a dozen fabrics, all of which are luxuriously soft, anti-odor, moisture wicking, and breathable; they also provide UPF 50+ protection. Designed for the modern performance lifestyle, most of their fibers contain elements of Moso timber bamboo. Some of their different fabrics include MOSOtech, MOSOluxe, MOSOpima, MOSOwoven, and MOSOdry.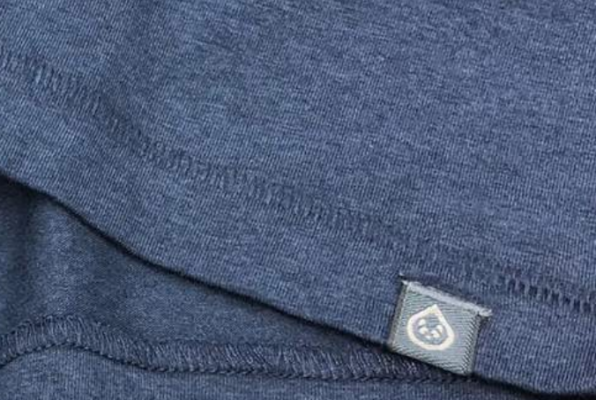 Tasc offers a wide array of apparel including tops, bottoms, undergarments, and accessories for both men and women. Aside from their online store, their products are available at numerous retailers across the country. 
Supplex
Supplex is very similar to cotton in that it is soft and breathable. There is one major difference, though—it is made with advanced fiber technology; this means that it is much more durable, quick-drying, and crease-resistant compared to cotton. Not only that, but it is waterproof, UV protective, and anti-abrasion.
Incredibly strong, it is often referred to as a mix of nylon and cotton due to the fact that it is both lightweight and flexible (it is over 30% softer than regular nylon). However, it is 100% nylon. As with some of the other fabrics that we've mentioned, they are owned by Invista.
Supplex provides freedom of movement and comfort, which makes it perfect for activewear such as those for ballet, gymnastics, and yoga. 
X-Static
X-Static is unique in that the fibers contain woven elements of metallic silver. As a result, the fabric inhibits the growth of bacteria, which helps to eliminate garment odors. Not only that, but it is resistant to mildew and fungal growth as well. For these reasons, it is often used in athletic clothing, where sweat can be an issue. However, it is also used in the healthcare, military, and aerospace sectors.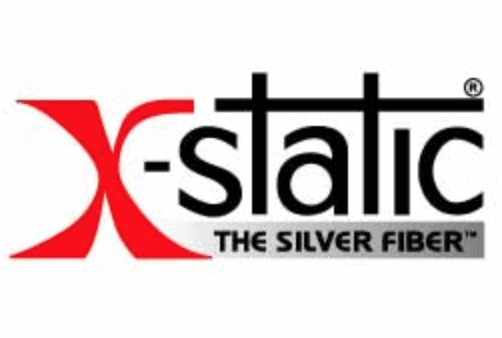 X-Static has numerous brand partners including 3D, Med-Tex, Spyder, KCI, Athos, Oneill, Teamed, and Ansell.
Best Laundry Detergent for Technical Fibers
Technical fibers are incredibly practical; there's no doubt about that. However, they can still be damaged over time—mainly in the wash. Given how these products can be a bit pricey (especially the ones made from the branded fabrics), you want to always to take proper care of them. How? One of the things that you can do is to make sure that you're using the proper type of detergent.
As it is, most of these high-performance fabrics are made out of synthetic materials (though some have natural fibers woven in as well). Considering this, you want to use a laundry detergent that is designed for synthetic fabrics—such as ACTIVE detergent. By using the right kind of formula, you'll not only be able to wash away the dirt and oils with ease, but you'll extend the life of your clothes.
Note: This promotional offer is only guaranteed through the end of the day.