Native Shoes is a footwear company whose goal is to provide shoes that are durable, featherlight, and comfortable. Unlike other shoe brands, their products are available for men, women, kids, and babies. It's also worth mentioning that they have various collections that are suited for a wide range of activities.
About Native Shoes
Native Shoes was founded by Damien van hall de Jong and Scott Hawthorn in 2009. Based in Vancouver, the brand released their first pair of shoes the following year. Since then, they've come out with various styles, most of which feature EVA technology. What's more, is that they're able to incorporate scents into their shoes—from banana to cherry! If anything, that's what sets them apart from the rest of their competitors.
Fast forward to today and their products are available in more than 30 countries around the globe. In the United States alone, you can find them at a number of retailers such as Nordstrom, Dick's Sporting Goods and Macy's.
More About Their Footwear
The brand offers various styles from boots to sandals for men, women, and children. As for their baby collection, it consists of brightly colored booties, all of which are quilted for maximum comfort.
As far as material goes, all of their shoes are made from ethylene vinyl acetate aka EVA—a soft, rubber-like material that doesn't retain odors or absorb water. On top of that, they're incredibly lightweight as mentioned earlier.
Another great thing about Native Shoes is that their footwear is affordable. More specifically, you're looking at under $50 for a pair of casual shoes. Keep in mind, however, that their boots tend to cost a little more. Their sandals, though, are generally cheaper. In terms of shipping, you don't have to pay anything—all orders come with free standard ground shipping in the United States. However, you can always upgrade to a faster option.
Tip: For those of you who want to save a bit of money, you can get 10% off your first order if you sign up for their newsletter. It's simple—just fill out your name and email address at the form on the bottom of their site. The best part is that you can unsubscribe at any time!
Taking Care of Native Shoes
EVA shoes are durable but you still have to do your job to take care of them. In other words, don't wear them out if it's pouring rain outside. If they're dirty, give them a wash so that the stains won't set in further. Remember, dirt and mud can cause harm to the material over time.
Another thing is that they can get smelly! But this shouldn't be too surprising—if anything, it can happen with any pair of shoes. The good news is that there's an easy fix for that and we'll be going over it later.
The Native Shoes Remix Project
The company also strives to recycle their shoes—this initiative is called the Native Shoes Remix Project. How does it work? Recycled shoes are reground into versatile materials that can be used for insulation, playground flooring, seating, and more. This applies to all of their products including their knit sneakers, boots, sandals, and slip-ons.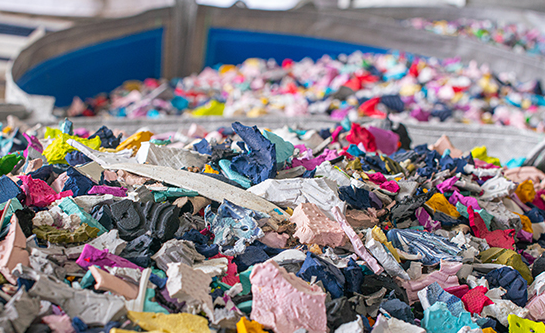 As far as how to recycle them, there are a couple of different ways. One option is to send your old shoes back to them through UPS. Simply log in to their shipping partner website and you'll be able to print a free return shipping label. From there, you just have to fill out the form, pack it up, and drop it off at your local UPS store.
Alternatively, you can drop your used shoes off at a local retail store. There are many locations across the United States—feel free to take a look at their list of stores on their official website!
The Best Way to Wash Native Shoes
All of their shoes are made from EVA material, which means that it's perfectly okay to wash them with water. Here's how to do it:
Hand Washing Your Native Shoes
The best way to wash their shoes is by hand—it's what it says on their official website. Start by removing any surface dirt with a cloth or soft brush. Don't forget to check the soles as well! Once all that is done, you can wet the shoes by putting them under running water. Alternatively, you can add water to a bucket or container and do it that way.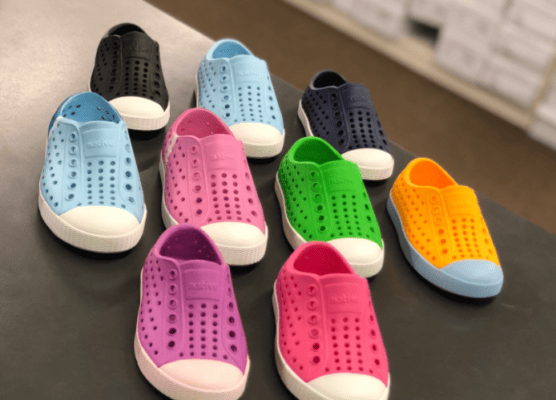 In a separate bowl, dissolve a bit of ACTIVE detergent with warm water to create a soapy mixture. Agitate the liquid until it becomes sudsy and dip a sponge in. Proceed to scrub your Native Shoes. Ideally, you want to move it in a circular motion. Pay extra attention to the heals and front of the shoes as dirt and mud tend to accumulate in those areas. If your shoes are excessively dirty (aka scrubbing is not enough), you may need to soak the whole thing in the detergent solution. Consider leaving them in for 15-20 minutes before rinsing them out.
Afterward, rinse the shoes off with water—there shouldn't be any visible detergent leftover. The final step is to let them air dry in a well-ventilated room. Do not use the dryer and do not put them under direct sunlight as the latter can cause them to fade.
Pro-tip: If your shoes come with laces, take them off so that you can clean them separately. The easiest way is to soak them in a bit of detergent solution. Rinse them clean with water afterwardsand you're good to go. Wait until they're fully dry before putting them back on the shoes.
Are Native Shoes Machine Washable?
It's not recommended that you put Native Shoes in the washing machine as the EVA material can deform due to the heat. With that said, it is possible—there's just a few precautions that you have to take and we'll be going over them below.
The first step is to remove the laces (assuming that your shoes come with them). You can either put them in the washer with your shoes or wash them separately by hand—either is fine. As for the actual shoes, you want to clean off any surface dirt with a brush or cloth before putting them in the machine. Don't just put them in by themselves, though. You want to protect them by placing them inside a laundry bag. That way, they won't be as likely to get damaged by the aggressive tumbling.
Pro-tip: Balance the weight of the shoes by adding a few towels to the washer. Avoid washing them with your clothes.
Once you've done that, set the washing machine to a gentle cycle. Make sure to use cold water—this is crucial (remember what we said about the shoes deforming? This is how you can prevent that). Add a scoop of ACTIVE detergent to the drawer or drum and let it run.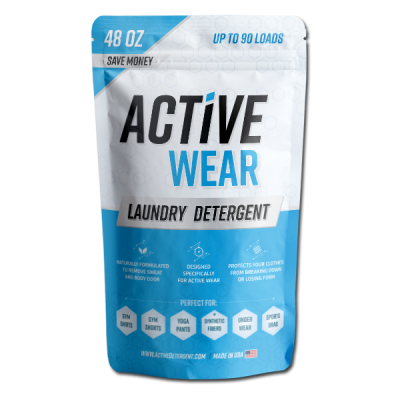 Take the shoes out of the washing machine afterward and let them air dry. Once again, you never want to use the dryer as the high heat can damage the EVA material. Not to mention that it can damage the adhesives! Let them air dry in a well-ventilated area instead, away from direct sunlight.
Note: It's a good idea to spot clean your shoes first before loading them into the washer if there are visible stains. To do that, mix a bit of detergent with warm water and use it to scrub the area with a soft brush.
Fixing Smelly Native Shoes
Are your Native Shoes starting to get smelly? Don't fret—there are a number of ways that you can get rid of the odor. Here are some possible options:
Using White Vinegar
White vinegar is great for tackling odor-causing bacteria. There are a number of ways that you can use it as well. For example, you can pour it in a spray bottle (dilute it with water first)—that way, you can just spray it liberally onto your shoes, both the inside and outside. Its acidic nature will help to get rid of any offending smells.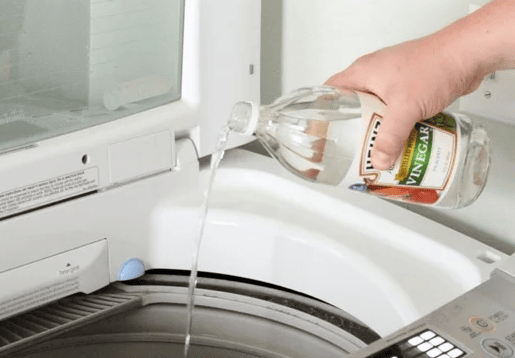 Alternatively, you can soak them in a water-vinegar mixture. If anything, it'll work even better. Just keep in mind that you'll have to wait for them to completely dry afterward before putting them on aging. If you're washing them with the washer, you can also add a cup of white vinegar to the rinse cycle.
Using Rubbing Alcohol
Rubbing alcohol is another great deodorizer. Similar to vinegar, you can pour it in a spray bottle (there's no need to dilute it). Proceed to spray a liberal amount onto the shoes—both the inside and outside. It'll eliminate any smell that's present. It'll also dry quickly so that's another plus.
If you don't have a spray bottle, you can always dampen a cloth or paper towel and use it to wipe the surfaces of your shoe. You might have to use a bit more alcohol but it'll work the same way.
Using Baking Soda 
Last but not least, you can make use of baking soda—something that you probably already have in the kitchen. Basically, all you have to do is sprinkle it into the shoes. Spread it evenly throughout the inside and leave it in for several hours (overnight works too). The powder will absorb the odor so that your shoes will smell fresh again. You just have to dump the baking soda afterward.
If you don't want to get the powder all over your shoes, you can put the baking soda in a baggie or a clean sock and put that inside your shoes instead. That way, you won't have to worry about cleanup.
Note: This promotional offer is only guaranteed through the end of the day.