Titika is a Canadian athleisure brand that's known for their fashion-forward activewear. They also offer accessories such as face masks, yoga mats, yoga balls, towels, and scarves.
About the Brand – Titika Activewear
Titika was founded by Eileen Zhang in 2009. Based in Toronto, Canada, the company is led by an all-Asian and all-female team. In the spring of 2017, they opened their first U.S. flagship store in San Francisco (they previously had another store in Toronto).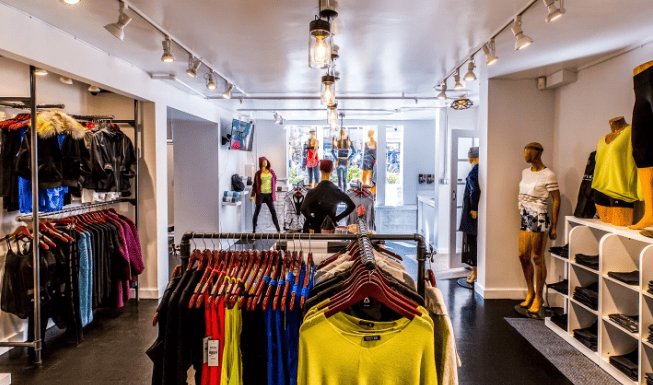 For those who are outside of that area, you can order from their official website. Some of their products can also be found on Amazon and other retailers.
What Kind of Activewear Do They Sell?
Titika offers a wide range of workout apparel including leggings, sweaters, sweatshirts, jackets, and joggers. They also have collections for specific activities such as dance, running, swimming, yoga, and cycling. Another thing that they're known for is their mystery box. Priced at $150, each box comes with 1 pair of leggings, 2 tops, and 2 accessories, and is valued at $300 or more.
As far as pricing goes, it depends on the product but generally speaking, you can expect to spend between $60 to $120 per item. Take their bra tops, for example, they retail for $60-$70, depending on the design. With that said, they do have a clearance section where you can take advantage of discounts and sales.
Taking Care of Titika Activewear
Titika prides themselves on producing high-quality products, ones that hold up 'from workout to night out'. Like all activewear (and clothes in general), however, the fabric can still wear out over time. With that said, there are things that you can do to extend their lifespan such as washing with cold water and letting them air dry (as opposed to using the dryer).
For more tips on how to wash their individual products, be sure to read the rest of the post!
About Their Fabric Technology
What kind of fabrics do they use for their activewear? That's what we'll be going over in this section.
Supplex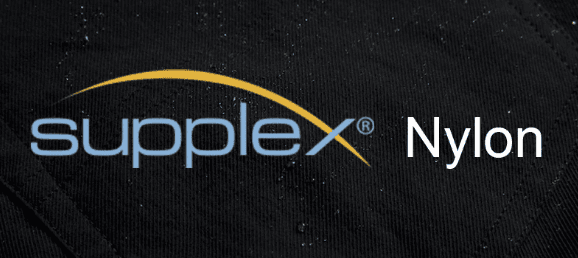 Supplex is a nylon/spandex blend that offers the feel of cotton. Not only is it soft and stretchy but it's also breathable, which makes it an excellent choice for outerwear. It also holds its shape and dries quickly after being washed. There are three types: light Supplex, regular Supplex, and heavy Supplex.
Celliant
Celliant is a proprietary fiber that's capable of converting your body's heat into infrared energy, which can help promote circulation. That's not all—the fabric, which is made from a blend of thermo-reactive minerals, can also help regulate your temperature.
Tactel
Tactel is a specialty fiber that's known for being soft and breathable. It's also lighter than most other fabrics and dries up to eight times faster than cotton. And since it's an adapted form of nylon, it's also durable. For one thing, it's weather-resistant. On top of that, it has great tensile strength.
The Best Ways to Wash Titika Leggings and Joggers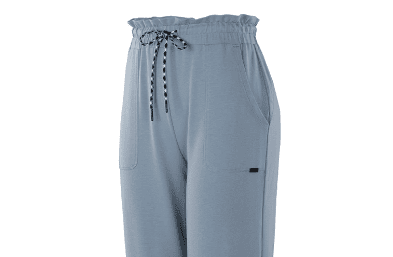 Their joggers and leggings can be washed the same way. In fact, you can put them together in the same load if you're using the washing machine. Alternatively, you can do it by hand. We'll be going over both methods step-by-step below.
Machine Washing Titika Leggings and Joggers
Empty the pant pockets and turn the whole thing inside out. If you're washing joggers, tie up the drawstring so that it won't get caught on your other garments. Once you've flipped the pants inside out, put them in a laundry bag. It'll help prevent friction damage by acting as a physical barrier against your other clothes.
Zip up the bag so that your pants are secure inside and throw it in the washing machine. We recommend washing the leggings/joggers with other workout clothes such as tank tops, t-shirts, etc. Just don't mix lights with darks as the dyes can bleed during washing.
Once your clothes are in the washer, add one scoop of ACTIVE detergent (assuming that you're washing a small or medium-sized load). Don't add any softener of any sort; it'll coat the pants with a waxy substance, which will affect its moisture-wicking finish. Not to mention that it can trigger skin allergies.
The next step is to choose your wash settings. For leggings and joggers, we recommend using a delicate, cold-water cycle (the cold water will be gentler on the fabric). Don't use hot water; it can wear out the pants' elastic fibers.
Allow the washer to do its thing. Take out your pants once the cycle is finished and lay them flat to dry on a clean surface such as a towel. If you want, you can also use a clothesline, drying rack, or hanger. Just don't leave it out in the sun as its rays can cause the dyes to fade.
Never put your joggers or leggings in the dryer.
Hand Washing Titika Leggings and Joggers
Fill a bucket or sink with cool water so that it's 3/4 full. Measure half a scoop of ACTIVE detergent and add it to the water. You'll have to dissolve the powder by swishing the water with your hands. There should be lots of bubbles when you're done.
Turn your pants inside out. Make sure nothing is left in the pockets and place them in the sink so that they're immersed in the water. You may have to swirl them around a few times before they're completely saturated with the solution.
Leave the pants in the soapy water for 15-20 minutes. That'll give the detergent time to permeate the fabric so that it can get rid of any dirt, oils, etc.
Empty the sink/bucket and refill it with clean water. Gently massage the fabric with your hands to remove the soap suds and to loosen any remaining dirt. Continue until there's no more detergent. You may have to refill the sink or bucket more than once.
Give the leggings/joggers one final rinse under the tap (with cold water) and take them out of the sink. Gently squeeze the excess water out of the fabric. Don't twist the pants like a dishrag—that'll stretch out the material.
Tip: You can get rid of the excess moisture by using a couple of towels. Place the wet leggings/joggers on a clean towel and lay another one on top of the pants. Press down and the towels will absorb the water from the fabric.
We recommend air drying your pants, ideally on a drying rack or hanger. You can also lay them flat to dry. Never use the dryer—you don't want to expose the fabric to unnecessary heat. And don't leave them outside in the sunlight.
How Should You Wash Titika Bra Tops?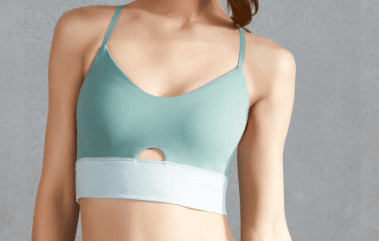 Tikita bra tops can be washed with other delicate items, either by hand or by machine.
Throwing Your Titika Bra Tops In the Washing Machine
Take out the built-in removable pads and wash them separately by hand. Once they're out, turn the bra top inside out and put it in a mesh bag. That'll prevent the bra from being tossed around during the wash cycle. Not only that, but it'll also separate them from your other clothes so that they won't rub against each other.
Make sure the bag is zipped up so that its contents are secure and toss it in the washer. Next, add the rest of your clothes. Separate the items with additional laundry bags, if necessary.
Measure a scoop's worth of ACTIVE detergent and pour it in (you can adjust the amount based on the size of your load- for more information, check the instructions on the packaging). Don't use any softener or conditioners as that'll hinder the bra's moisture-wicking ability.
Tip: White vinegar is a great alternative to softeners. You only need 1/2 a cup. Pour it in during the final rinse and it'll soften the fabric without damaging it.
Run a cold wash cycle on a delicate setting. Don't use the normal setting—there will be too much agitation, which can damage the bra.
After washing, drape your sports bra on a laundry rack and allow it to air dry. You can also use a hanger—just don't hang the bra top up by its straps as that can cause them to stretch out.
And never put your sports bra in the clothes dryer.
Washing Your Titika Bra Tops By Hand
Bring your sports bra to a clean sink. Fill it with lukewarm water and add half a scoop of ACTIVE detergent. Swish to dissolve the powder—there should be lots of soap bubbles.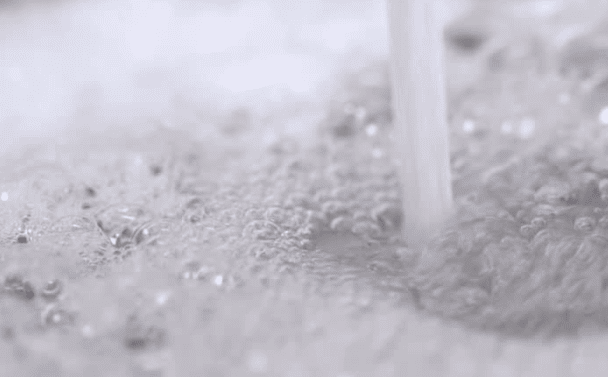 Take the built-in removable pads out of the bra top and place them in the sink so that they're immersed in the soapy water. Do the same with the bra itself after turning it inside out (to expose the dirty layer).
Swirl the items around a few times through the water and let them soak for 15 minutes.
Rinse the bra (and padding) with cool water afterward to remove the soap suds. Continue until the water is clear and there's no more residue on the items. Lay the bra top flat and allow it to air dry. Wait until the padding is completely dry before putting it back inside the bra.
Note: This promotional offer is only guaranteed through the end of the day.