Skechers is a popular brand that specializes in lifestyle and performance footwear. They also sell clothing and accessories such as hoodies, jogger pants, shorts, socks, and bags.
More About the Company
Skechers was founded by Robert Greenberg in 1992. Based in Manhattan Beach, California, the company initially sold utility-style skate shoes and boots. It wasn't until later on that they diversified to include athletic styles. Nowadays, they offer two footwear categories—a performance division (Skechers GOwalk and Gorun) and a lifestyle division (Relaxed Fit and charity line BOBS).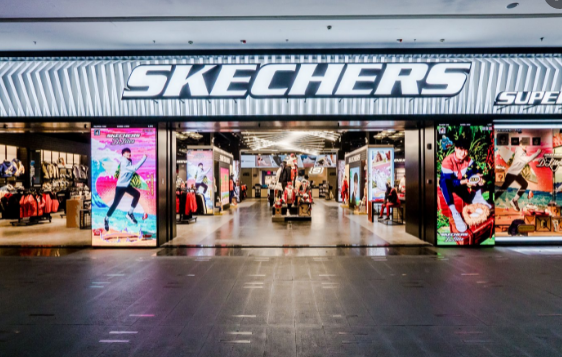 As of 2023, they have over 500 stores across the United States (including factory and warehouse outlets). Their products can also be found at retailers such as Mark's, Famous Footwear, and Macy's.
About Their Footwear Collection
Skechers offers a wide range of footwear for men, women, and kids. Aside from athletic sneakers, they also sell slip-ons, boots, wedges, flats, sandals, and more.
Their prices are also reasonable compared to other brands. Take their casual sneakers, for instance, they go for around $80 to $90, depending on the style. They also have frequent sales, which you can take advantage of. Every now and then, they also have coupons that you can stack on top of preexisting discounts.
Tip: You can get 25% off your first order if you sign up for email updates on their site.
Keeping Your Skechers Shoes In Good Condition
The great thing about Skechers is that many of their shoes are approved for machine washing. Just toss them in and they'll come out looking like new—there's no need to wash everything by hand. Keep in mind, however, that there are exceptions. When in doubt, check their website—it'll let you know whether or not a specific model is suitable for machine washing.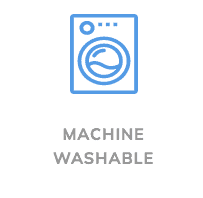 For more information on how to keep their shoes clean, read the rest of the post!
What Materials Do They Use to Make Their Shoes?
Polyester (Upper lining/outsole): A synthetic woven material that's known for its durability. Plastic-based, it's incredibly resilient and can withstand a great amount of wear and tear. It's also lightweight and easy to clean. For one thing, it dries very quickly. It does have one major disadvantage, however, and that is its breathability. Unlike natural fibers, it tends to trap moisture against the skin.
Nylon (Upper lining/footbed): An extremely tough fiber that's derived from petrochemicals. Similar to polyester, it's made from synthetic polymers. Not only is it lightweight, but it's also flexible. At the same time, it's strong and durable. The only thing is that it tends to absorb moisture so it's not the material of choice for rainy days.
Spandex (Upper lining): A synthetic polymer that's renowned for its stretch and flexibility. In fact, it's even stronger than rubber. The fiber is also soft, lightweight, and resistant to wear and tear. However, it tends to pill over time, especially with regular washing.
TPU (Outsoles): A type of long-lasting plastic that's often used in the production of soles. Not only is it resistant to abrasions, but it also resists chemicals and splitting. On top of all that, it has excellent elasticity.
EVA (Outsoles): A type of synthetic foam that provides great cushioning and shock absorption. For this reason, it's often used in running shoes. Compared to other outsole materials, however, it tends to wear out more quickly.
How to Wash Skechers GOrun Footwear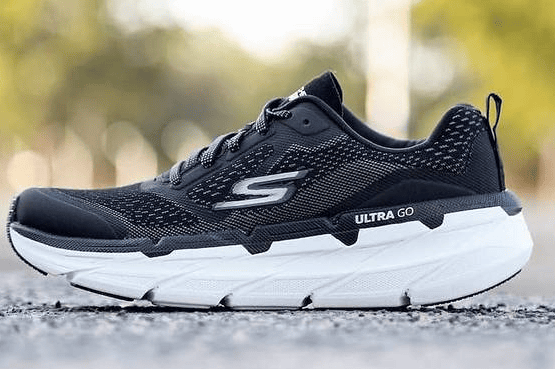 Most GOrun styles are machine washable (look for the icon on the product details page). You can also wash them the old-fashioned way by hand with a bit of soap and water. We'll be going over both methods in detail below.
Machine Washing GOrun Sneakers 
Remove the laces and memory foam insoles and wash them separately*. Place the shoes in a laundry bag or pillowcase and toss them in the washer. Not only will that protect your shoes, but it'll also protect your washing machine. If necessary, you can use a brush to clean off some of the excess dirt from the surface before putting them in.
*Fill a container with warm water and mix in a bit of ACTIVE detergent—you should get a soapy solution. Place the foam insoles and laces in the container so that they're thoroughly soaked. Leave them in for about 10 minutes before rinsing with water.
For the best results, wash your GOrun footwear separate from your clothes. However, you can toss in a few towels to balance the load; that'll prevent the shoes from banging around while the cycle is running.
Measure and add one scoop of ACTIVE detergent to the dispenser (or directly to the drum). Be careful not to add too much—that can cause soap residue to build up on your shoes. Also, avoid bleach.
Run a gentle wash cycle. Make sure to use cool water; hot water can damage the shoes' adhesives. Once they're clean, take them out of the washer and let them air dry. You can stuff the insides with paper towels or newspaper to speed up the process. Placing them in front of a fan or dehumidifier helps as well. Just don't toss them in the dryer—the heat can ruin the shape of the shoes.
Wait until the shoes are completely dry before re-lacing them and putting the insoles back in.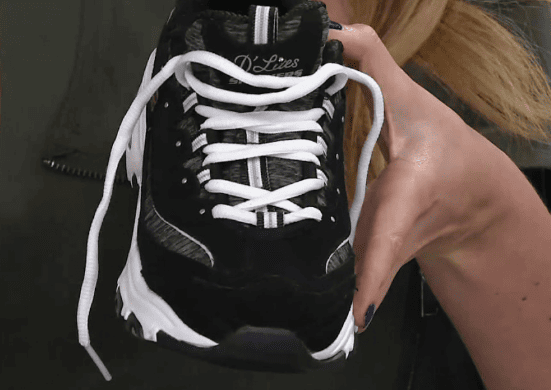 Washing GOrun Sneakers By Hand
Remove the laces from the sneakers. You also want to take out the insoles if they're removable. Set them aside and fill a sink with cool water. While it's filling, pour in half a scoop of ACTIVE detergent—you should end up with a bubbly mixture. If you want, you can also add some baking soda; it'll help neutralize any odors.
Place the laces and insoles in the sink so they're saturated with the soapy solution. Next, put in your shoes. Consider giving them a scrub beforehand if they're excessively dirty (don't forget the soles as well). For example, you can use an old toothbrush to scrub the eyelets. Let them sit and soak for about 15-20 minutes.
Tip: Stained laces should be spot-cleaned before washing. Rub a small amount of detergent into the stained area with your finger—that'll allow it to break down the embedded dirt. Repeat until the stain is no longer visible.
Rinse the laces and insoles under running water and pat them dry with a clean towel. Do the same for the sneakers. Hold them under the faucet and rinse until there are no more soap suds. Give them a quick wipe down with a clean cloth so that they're not dripping wet and let them dry naturally.
Once they're dry (it can take between 8 to 12 hours), re-lace the sneakers and replace the insoles.
How to Wash Skechers BOBS Shoes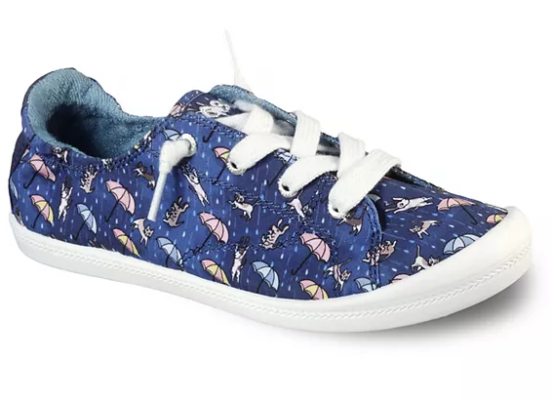 Their BOBS shoes feature a textured knit fabric upper and a cushioned memory foam insole. The best part? They're super easy to wash—you can either toss them in the wash or wash them by hand.
Machine Washing Skechers BOBs Shoes
Remove the laces and insoles and wash them separately with cool water. Place the BOBS shoes in a pillowcase or laundry bag and put them in the washing machine. The bag will act as a physical barrier so that they won't get tossed around while the cycle is running. It's also a good idea to add a few towels—they'll help balance the weight so that it'll run smoother.
Add one scoop of ACTIVE detergent to the drum/dispenser. White vinegar can also be added (1/2 to 1 cup) if odor is a problem. Avoid using bleach. Run a delicate cycle using cold water. Never use hot water; it can warp the fabric and damage the adhesives on the soles.
Take the BOBS shoes out of the washing machine once they're clean and let them dry naturally in a well-ventilated room. You can speed up the drying process by stuffing the inside with newspaper or paper towels. Never tumble dry and don't leave them out in the sun—the UV rays can cause the shoes to fade over time.
Wait until everything is completely dry, including the laces and insoles before reassembling the shoes.
Hand Washing Skechers BOBs Shoes
Remove the laces and insoles and set them aside. Fill up a clean sink with lukewarm water and pour in half a scoop of ACTIVE detergent. Mix to create a bath. Immerse the laces and insoles so that they're completely saturated with the liquid and let them soak for 15 to 20 minutes.
Do the same with the shoes after cleaning off the excess dirt with a brush. Let them sit in the soapy water so that the detergent get permeate the knit material.
Drain the dirty water and refill the sink with clean water after soaking. Rinse the laces, insoles, and shoes thoroughly. Continue until there's no more detergent on the items. Give the shoes a final rinse under the tap and let them air dry in front of a fan or dehumidifier in a well-ventilated room. Do not throw any of the items in the clothes dryer.
Wait until everything is fully dry before replacing the insoles and the laces.
Note: This promotional offer is only guaranteed through the end of the day.