Pretty Green is a lifestyle brand that specializes in men's clothing. With that said, they also sell accessories such as hats, sunglasses, scarves, belts, bags, and more. They even have a line of footwear that includes flip flops, trainers, and boots.
More About Pretty Green
Pretty Green was founded by English singer and songwriter, Liam Gallagher in 2009. Later that same year, the company opened their first retail store on Carnaby Street. However, it wasn't until 2011, that they opened their flagship store in Manchester.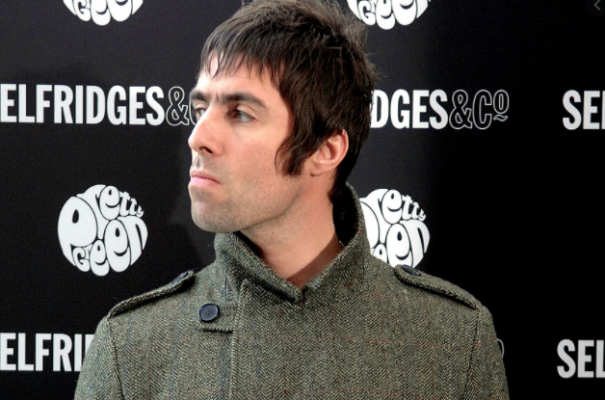 In 2019, it was announced that the menswear brand was bought by JD Sports. They eventually closed all of their physical stores except for their flagship location in Manchester. Their online and wholesale business continues to operate as normal.
What Kind of Athletic Apparel Do They Sell? 
Pretty Green sells a wide range of athletic wear including track tops, track pants, shorts, and swimwear. They also have a collection of waterproof jackets that are meant for outdoor activities.
Price-wise, you can expect to spend at least $100 for a pair of pants or jacket. However, they do offer discounts every now and then. In fact, there's almost always something on sale if you check their website. Shipping is also free if your order is over $200.
If you're a student, you're also eligible for a 10% discount—you just have to register with Student Beans and verify your status.
Caring For Their Products
Depending on the item, it may be a good idea to run it through the washer after each wear. Take their track pants, for example, they're probably going to get soiled with dirt and sweat if you're wearing them for a run. The same thing goes for their swimwear—you want to wash it as soon as possible, the earlier the better.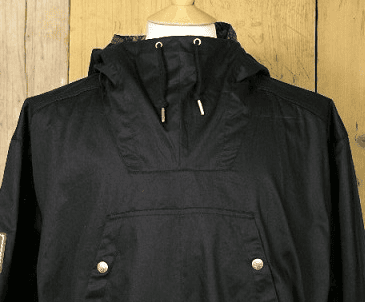 That'll prevent germs from growing on the fabric, which can lead to a musky odor. What's worse, is that they can also compromise the garments over time. Considering that, it's important that you be diligent about washing your clothes if they're dirty. Don't procrastinate.
Fabrics Used in Pretty Green Apparel
Pretty Green apparel is made from a variety of fabrics, most of which are manmade. Why are we going over them? Because it plays a role in how you'll be washing the items!
Polyester
Polyester is a super versatile fabric that's often used for activewear. Made of recycled plastic, the fibers are extremely durable. To give you a better idea, it's resistant to chemicals, abrasion, and wrinkles. Hydrophobic in nature, it also dries quickly. Plus, it has the ability to pull sweat away from the skin so that it can evaporate.
The brand uses polyester for their track pants, track jackets, swim shorts, and more.
Polyamide
Polyamide is similar to polyester in that it's also made of synthetic polymers. Compared to the latter, however, it is much more stretchy. It also has the highest resistance of all textile materials. Tear-proof and abrasion-resistant, it's often used for clothes, especially athletic wear.
The brand uses polyamide for their swim shorts, hooded parkas, overshirts, and more.
Elastane
Elastane aka spandex is what gives your clothing stretch. That is, it has exceptional elasticity. Stronger and more durable than rubber, it always reverts back to its original shape even after being stretched. For clothing, it's usually mixed with polyester or cotton with it accounting for only a small percentage of the fabric.
The brand uses elastane for their underwear, trousers, and more.
Cotton
Cotton is probably one of the most commonly used types of natural fiber in the world. Aside from being soft, it's absorbent, breathable, and easy to clean. Compared to synthetic materials, however, it tends to wrinkle a lot; it can also shrink if exposed to hot water.
The brand uses cotton for their hats, t-shirts, overshirts, trousers, and more.
How to Wash Pretty Green Track Pants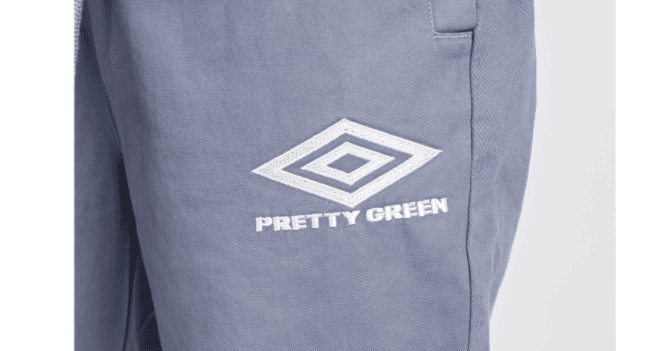 Is It Safe to Put Pretty Green Track Pants in the Washing Machine?
Yes, they are. Start by removing everything from the pockets; you don't want to accidentally wash things that aren't meant for the washer. Once they're empty, turn the track pants inside out. We highly recommend that you put them in a laundry bag as it'll protect them during the wash cycle; it'll also prevent any strings from getting caught on your other items.
Put the laundry bag inside the washing machine. If you're washing other garments, put those in as well (it's best to wash track pants with other activewear). Try to balance the load if you can; you don't want anything to be balled up. Next, grab your ACTIVE detergent and add in one scoop. For larger loads, you may need to add a bit more. Skip the fabric softeners and bleach.
Before you press start, it's important that you choose the right settings. That is, you want to make sure to select a "gentle" or "delicate" cycle; always use cold water. Wait for the cycle to finish completely before removing your track pants. Do not leave them in for long periods of time after washing or they will start to smell.
The best way to dry your track pants is to let them air dry. Don't try to save time by using the dryer; the high temperatures will likely ruin the material.
Washing Pretty Green Track Pants By Hand
Double-check that there's nothing in the pockets. Fill a basin or sink with tepid water and add half a scoop of ACTIVE detergent. Swish the water to prepare the solution. Once you see soap bubbles, submerge the track pants. Move it through the water and detergent with your hands before soaking it for up to 30 minutes.
Rinse well afterward. You can hold it under running water or refill the basin with fresh water (after draining the dirty water). Continue until the soapy water is gone from the item. Gently press out the water from the fabric; be sure not to twist or wring the track pants as that can stretch out the fibers.
The final step is to line dry the pants. Like we said earlier, you do not want to stuff them in the clothes dryer.
Note: You can wash their track jackets in the same way; the only difference is that you'd want to zip up the zipper before placing the item in the garment bag.
Washing Pretty Green Swim Shorts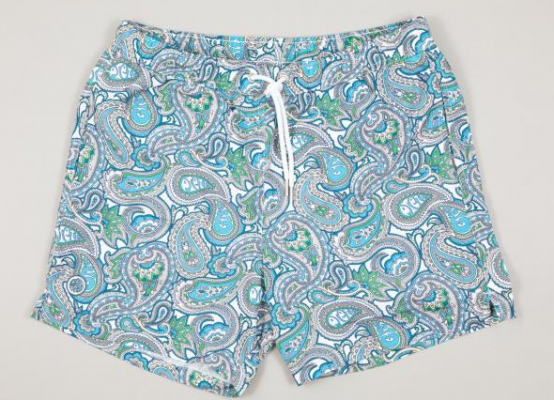 Running Their Swim Shorts Through the Washer 
As with all swimwear, you want to rinse your swim shorts first before putting them in the wash. You can either do it in a sink or in the shower; it doesn't matter as long as you're rinsing the garment with cold water. This will remove any chlorine and salt from the fabric. If you can, it's also a good idea to soak them in clean water.
Make sure that there's nothing left in the pockets. The next step is to place them in a garment bag; it will protect your swim shorts and prevent the string from snagging onto your other laundry. Load the bag into the washer and add a scoop of ACTIVE detergent powder, either directly to the drum or into the drawer.
It's best to use a gentle or delicate setting with cold water. Avoid hot water as it can warp the polyester material. Let the cycle run fully before pulling them out of the machine. Hang the swim shorts up and allow them to air dry. Avoid the dryer at all costs.
Washing Their Swim Shorts By Hand
The first step is the same as machine washing—that is, you want to rinse the shorts with water first. Soaking the shorts is also a good idea as that will help to remove salt, chlorine, or body oils from the fabric.
While they're soaking, you can prepare the sink. Fill it with tepid water and dissolve one scoop of ACTIVE detergent. Don't add too much, otherwise, you'll kick yourself when you're rinsing it later. Mix the water thoroughly with your hand and once the detergent is dissolved, place your swim shorts in; there shouldn't be anything left in the pockets. Swirl it in the sink a few times to work in the water.
Leave the swim shorts in the sink; let them soak for about 15 to 20 minutes. Afterward,  rinse them with fresh water. Drain the soapy water and refill the sink with clean water from the tap. Gently massage the polyester fabric while you're rinsing to help remove the film of soap. Continue until the item is no longer sudsy.
Press out the extra water with your hand; do not wring your swim shorts like a towel. Line dry. Do not use the dryer.
Best Laundry Detergent For Pretty Green Apparel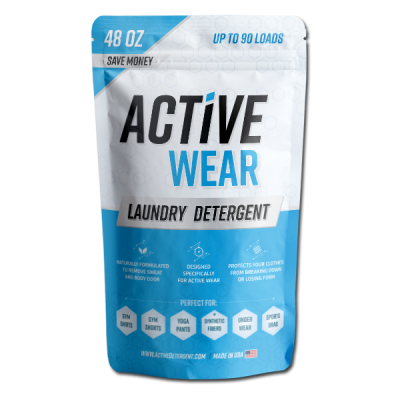 While the brand doesn't specialize in activewear per se, many of their items are made of the same synthetic fabrics that you see in workout clothing (e.g. polyester, nylon, spandex, etc). Considering that, it's easy to see why ACTIVE detergent is a good choice; it's an enzyme-based formula that's engineered for these types of materials. Unlike regular detergents that you can buy in stores, it has the ability to dissolve dirt and other gunk from deep within the fibers. As if that wasn't great enough, the ingredients are all plant-based. That is, the product is all-natural so you won't be exposing yourself to unnecessary chemicals. Of course, that extends to the environment as well. On top of all that, It doesn't contain any fragrances, which is a common culprit for skin irritation. No fragrances also mean that you won't have to worry about it just covering up the dirty smells with a scent.
Note: This promotional offer is only guaranteed through the end of the day.