Juno is an apparel company that sells activewear for women. Unlike other brands, however, they target the plus-size market—that is, they offer sizes from XL to 6XL. In doing so, they hope to fill the gap in the activewear industry. If anything, that's what sets them apart from their competitors.
More About Juno Active
Juno Active started out as Junonia, a catalog company in 1995. It wasn't until 2012 that the rebranded themselves as Juno Active, an online plus size activewear retailer.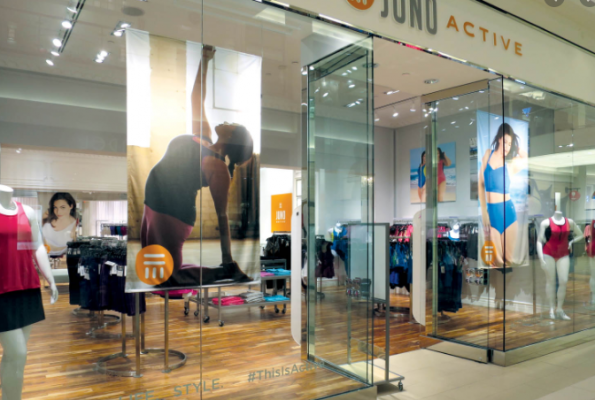 According to their official website, it all started when founder Anne Kelly realized that there was a lack of plus-sized workout clothes during a YMCA aerobics class. As one thing led to another, she found herself starting the company to fill the gap. Fast forward to 2023 and Juno has become one of the most popular plus size activewear brands. For one thing, their catalog has grown tremendously.
Workout Clothes Sold by Juno Active
Juno Active sells a variety of plus-sized activewear including sports bras, tanks, shorts, tees, leggings, and more. They also have a swimwear and intimates collection, both of which feature various styles.
Perhaps one of the best things about the brand is the price. You'd think that you have to pay more for plus-sized clothing but that's not the case at all—almost nothing is over $100 (except for some of their swimsuits). For example, you can get a pair of their natural stretch leggings for $60.
While there is a flat rate shipping on all orders, you do get free shipping if you buy more than $200.
Taking Care of Juno Active Clothing
Juno prides itself on the fabrics that they use—that is, they're much more durable than those used by typical fast fashion activewear. Still, it's important to care for them properly if you want them to last. This means that you want to wash them promptly after each workout session. It's never a good idea to leave them in your car, or in your bag.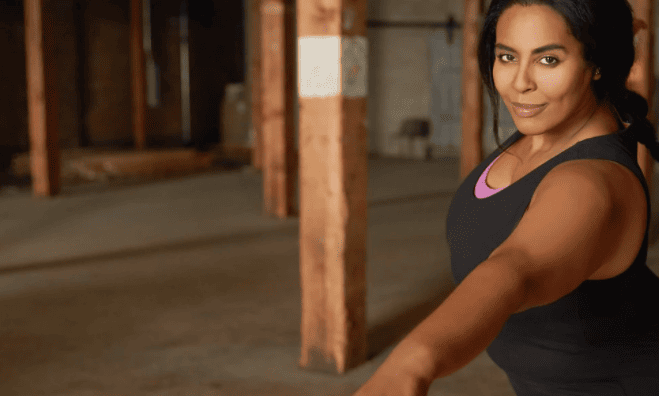 The moisture from your sweat will cause bacteria to grow on the fabric, which can cause problems if you end up wearing it again later.
What Fabrics Do They Use For Their Clothes?
Juno Active has a number of proprietary fabrics that they use for their workout clothes. Let's take a look at some of them…since it determines how each individual item should be washed!
Stretch Naturals
Stretch Naturals is an elastic fabric that's made from cotton and spandex. Not only is it soft, but it's also shape-forming. This makes it perfect for low-impact activities such as walking, biking, yoga, or weight training. Plus, it's breathable so you'll be able to feel comfortable throughout your exercise session.
Their Stretch Naturals line includes bra tops, tees, leggings, bike shorts, and more.
QuikWik
QuikWik is made of 90% micro-polyester and 10% spandex. Designed for high-impact activities, it's durable and provides compression, which helps to reduce muscle fatigue during long workout sessions. In addition to that, it's fast-drying due to its moisture-wicking abilities.
Their QuikWik collection includes skirts, shorts, bra tops, and leggings.
SoftWik
SoftWik is a soft, light fabric that's made from polyester and spandex. Crafted with powerful wicking technology, it allows sweat to quickly evaporate from the skin, which leaves you dry during your workouts. At the same time, it's also comfy enough so that you can wear it to sleep.
Their SoftWik collection is available in tees, dresses, pants, and more.
UltraKnit
Ultraknit is made from a cotton and spandex blend. This makes it ideal for low-impact activities such as biking and yoga in cooler weather. Like the rest of their textiles, it's also breathable and fits snug. Due to the cotton component, it also resists wrinkles and launders well.
Their Ultraknit collection consists of sports bras, leggings, and capris.
AquaSport
AquaSport is the fabric that they use for their swimsuits. Made from 100% polyester, it dries quickly and is practically chlorine-proof. On top of all that, it offers UPF 50+ sun protection so that your skin will stay safe even if you're outdoors.
QuikEnergy
QuikEnergy is a fast-drying, long-lasting fabric that contains Lycra. Not only will it improve your athletic performance, but it'll also decrease muscle fatigue as it offers the perfect amount of compression.
Their QuikEnergy collection includes swimsuits, swim skirts, swim dresses, etc.
How to Wash Juno Active Leggings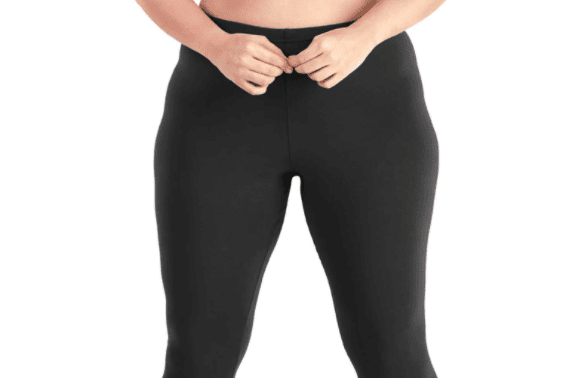 They offer a variety of leggings that are made from different fabrics. Despite that, however, they have one thing in common—that is, they contain synthetic fibers. Here's how you can wash them:
Can You Put Juno Active Leggings in the Washing Machine?
Yes, all of the leggings that they offer are machine washable. In fact, you can even wash them with other pieces of clothing such as tops, tanks, and bras. With the said, it's important that you protect them from potential damage during the cycle. One of the best ways to do this is to use a laundry bag. Simply put your leggings in and seal it close. Prior to doing that, however, you might want to turn your bottoms inside out—that'll help to keep the outside layer from wearing out.
From there, you can dunk the laundry bag into the washing machine. Put in the rest of your clothes if you have any and proceed to add one scoop of ACTIVE detergent. Make sure that you run the cycle with cold water on a delicate setting. While hot water is better for sanitizing, it can also stretch and warp the fabrics. For Juno leggings, you want to avoid bleach and fabric conditions.
When the cycle is finished, take out your leggings. Don't leave them in the machine for long periods of time, otherwise, you might have to wash them all over again (moisture breeds bacteria). Skip the dryer and air-dry them on a clothesline. Ideally, you want to do this indoors as the sun's rays can cause the colors to fade.
Washing Juno Active Leggings in the Sink
Juno leggings can also be washed by hand. In fact, it's often recommended as it's more gentle for the fabric. The first step is to prepare the sink. In other words, you want to fill it with cool water and add a bit of ACTIVE detergent. As the powder dissolves, you should start to see bubbles. Once it's all combined, place your leggings in. Like we said earlier, it's always a good idea to turn the item inside out before washing.
Submerge the leggings fully into the water; press them down with your hands if you need to. From there, give the detergent 20 minutes to work into the fabric aka just step away from it and let it soak. Afterward, wash away the soap with clean water. You can swish the leggings in the sink a few times and gently squeeze the fabric to remove the detergent.
Lightly press out the excess water and pat the leggings down with a towel. Finally, you can air-dry them on a rack or clothesline. Once again, direct exposure to heat should always be avoided.
The Proper Way to Clean Juno Active Bra Tops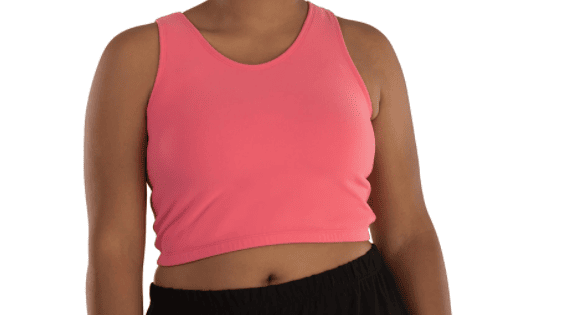 Their bra tops are made from similar fabrics as their leggings. In other words, they're machine washable and you can also wash them by hand.
Putting Juno Bra Tops in the Washer
Their bra tops are all considered to be delicate items. Given that, it's crucial that you use a lingerie bag if you're putting them in the washer. Without it, the straps can easily stretch. Not to mention that the fabric itself can become damaged. Having said that, it's perfectly fine to wash them with other items, as long as they do not contain any hardware such as zippers.
Once you've put the bra top into the lingerie bag, dunk it into the washing machine. Add the rest of your clothes (if any) and put in one scoop of ACTIVE detergent. Never use any fabric softener. Proceed to wash everything on a delicate, cold water cycle. When it's finished, remove the lingerie bag. Take out your bra top and use a clothesline for air drying.
Note: Their bra tops are even more delicate than their leggings so never use the clothes dryer.
Washing Juno Bra Tops By Hand 
Like their leggings, their bra tops can also be washed manually by hand. Start by adding some ACTIVE detergent to the sink. From there, fill it with cool water until the powder is dissolved. You'll know when as there will be lots of soap bubbles. The next step is to put the bra in. Allow it to sit and soak for 20 minutes.
Swish the bra in the water a few times before rinsing the detergent off with water. Continue until all of the soap bubbles are gone; you might have to press on the bra with your hands to remove the excess soap. From there, you can hang it dry after patting it down with a clean towel. Once again, do not use the dryer.
How to Wash and Clean Juno Active Swimwear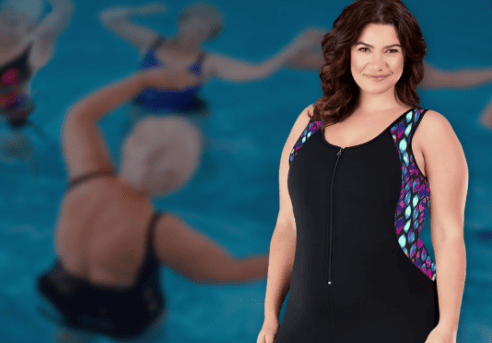 Once you've removed the swimsuit, rinse it with cool water. This step is important—it helps to remove any chlorine or salt from the fibers. If you can, it's also a good idea to soak it in water for around 20-30 minutes.
From there, you want to wash it with soap. Refill the sink with clean water and mix it with a scoop of ACTIVE detergent. Turn your swimsuit inside out and place in the water once it's obvious that the powder has dissolved. Swish the item around a few times with your hand before rinsing it again with water—it should run clear.
The last step is to lay it flat to dry. Do not wring the swimsuit; while it might allow you to get rid of the excess water, it'll also ruin its elasticity.
The Best Detergent For Juno Active Clothing
Their activewear is made from synthetic fabrics so you want to use something that's designed to clean those specific fibers. Not sure which product to use? Consider ACTIVE detergent. As you can probably guess by its name, it's specifically formulated to clean manmade textiles such as nylon, polyester, spandex, etc. What makes it so special? It contains plant-derived enzymes that are capable of physically removing gunk from deep inside the fabrics—something that standard detergents aren't capable of. It's also all-natural, which makes it better for you and the planet!
Note: This promotional offer is only guaranteed through the end of the day.