ASRV is a sportswear company that specializes in training apparel. In addition to that, they also sell a variety of accessories such as bags, hats, socks, and jewelry. In fact, they even offer masks—something that they added to their catalog recently.
More About ASRV
ASRV was founded by Jay Barton in 2014. Frustrated by the lack of athleisure options for men, he set off to create his own. His first product? Slim-fit jogging pants. From there, he began to produce more and more items, and thus, the brand was born.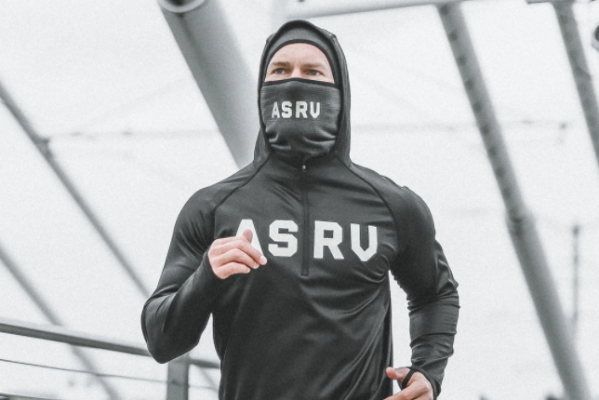 Where you can find their products? On their official website. They do ship internationally as well so it's not just limited to the United States. If anything, the shipping process will just take a little longer.
What Kind of Activewear Do They Offer?
ASRV offers a wide range of activewear for men including tanks, long sleeves, hoodies, leggings, joggers, shorts, and more. They even sell underwear!
As far as prices go, their products are not too expensive, however, they're not what you would consider to be cheap either. To give you a better idea, you're looking at around $68 for a pair of shorts, leggings, or tank. The good news is that they do have a surplus sale section on their site where you can grab some of their items at a high discount.
Taking Care of ASRV Clothing
Everything that they make is built to last. In fact, all of their apparel is constructed from technologically advanced fabrics. In other words, they're more durable than your average tee. Durability doesn't matter, however, if you don't take care of your clothes.
For starters, you always want to wash your activewear as soon as possible, ideally when you get home from your workout session. You don't want to let the bacteria and sweat sit around as that can result in odors. Not to mention that they can actually break down the garment prematurely.
Keep in mind, however, that there is a right and wrong way to wash their clothes. The last thing that you want is to ruin something that you just bought by washing it incorrectly!
Need some tips on how to do that properly? If so, you're on the right page. Keep reading for detailed step-by-step washing instructions.
Fabric Technology Used by ASRV
ASRV prides themselves in the technologically advanced fabrics that they use. Here's a brief overview of some of them.
Rainplus
Rainplus is an insulating fabric that comes with a dual-sided finish. As you can probably guess by its name, it's water-repellent. More specifically, the outside of the material is treated with a finish that gives it water-repellent properties. As for the inside, it's treated so that it's absorbent, moisture-wicking, and antibacterial.
Silverplus
Silverplus features ATB-UV+ Silver technology that gives it antibacterial properties. More specifically, there's silver embedded in the fibers. Ultimately, it's their positive ions that prevent the growth of bacteria. Quick-drying, its unique structure also enhances sweat-wicking so that you'll stay dry no matter how intense your workout is.
Creora
Creora is a stretchy, sweat-wicking fabric that's made of nylon poly and elastane. Designed for intense workouts, it comes with an extreme four-way stretch that allows you to move freely while remaining supported. On top of that, it's made to be lightweight.
Train-lite Mesh
Train-Lite Mesh is a super lightweight blend that's made of spandex and polyester. Not only is it sweat-wicking, but it's also super lightweight. Soft to the touch, it's ideal for those who plan on training regularly.
Coolever
Coolever is a breathable, quick-drying fabric that provides warmth while being soft on the skin. Made of four channels, its increased surface area allows sweat to evaporate faster than normal materials. In addition to that, it allows fresh air in for maximum breathability.
Hipora
Hipora is unique in that it consists of three microporous membrane layers. As such, it's able to block water from coming in but allows moisture aka sweat to get out. Waterproof, the material is used for most, if not all of their rain jackets.
How to Wash ASRV Leggings the Right Way
It's important to wash your ASRV leggings correctly if you want them to last. Here are two ways to do that: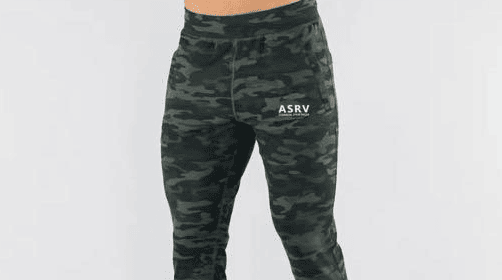 Method 1: Running Your ASRV Leggings Through the Washer
ASRV leggings are machine washable. Start by removing everything from the pockets (if you have their pocketed leggings). Once they're empty, turn the leggings inside out. The next step is to stuff them in a laundry bag. You don't have to but it's highly recommended as it'll increase their lifespan.
Note: You can wash ASRV leggings with similar clothing. Be careful of mixing colors, though. For example, you don't want to mix a pair of white leggings with black tees; that's a recipe for disaster.
Put the laundry bag in the washing machine, as well as the rest of your clothes. Take out your bag of ACTIVE Detergent and add one scoop to the drum or detergent drawer. Make sure that you don't overdo it; you don't want to add too much detergent as that can make your clothes dirtier rather than cleaner.
Pro-tip: It might be easier to presoak your leggings first if they're excessively dirty. That way, they'll be easier to wash afterward. Consider adding white vinegar to the mixture, along with water and detergent, if they have an odor.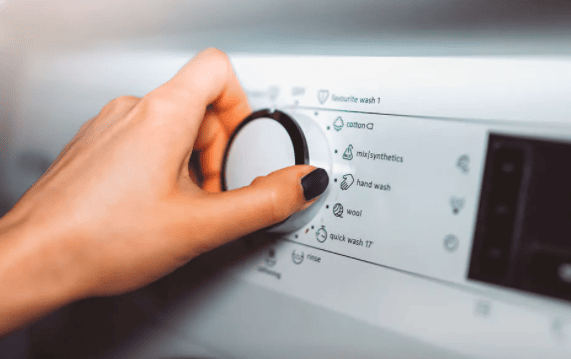 Once the detergent has been added, run a wash cycle on a gentle setting. It's important that you use cold water only as you don't want to expose the leggings to heat (this applies to most activewear). Avoid the urge to add fabric conditioners as they'll coat the material and ruin the finishing. White vinegar is a suitable alternative if you're looking for a natural softener.
Wait for the washer to finish washing before removing your leggings. Hang them on a clothesline and let them dry naturally. Do not hang them outdoors where they'll be exposed to the sun. Similarly, you do not want to apply heat by using the dryer.
Method 2: Hang Washing Your ASRV Leggings
Hand washing your leggings is not as difficult as it sounds. You just need a few things—your leggings, water, detergent, and a container to hold the item. As with machine washing, the first thing that you want to do is to empty the pockets. Next, turn the bottoms inside out.
Turn on the tap and fill the container with cool water. Once it's 3/4 full, add half a scoop of ACTIVE detergent (you can adjust the amount depending on the size of your sink, etc). Ensure that the powder is dissolved by swirling the water with your hand. From there, immerse your leggings in the container. Double-check that the item is fully saturated before letting it soak for 20-30 minutes.
Gently massage the fabric by rubbing it against itself. Afterward, drain the container and add in clean water. Proceed to rinse the leggings; you want to remove all of the detergent that's on the item. If necessary, you can also put it directly under running water. When all the soap is gone, transfer it onto a towel.
Remove the excess water by rolling it with the towel. You can then hang it up on a clothesline. Do not tumble dry.
Best Way to Wash ASRV Joggers
Similar to their leggings, you can wash their joggers in two ways—either by hand or you can run them through the machine.
Machine Washing ASRV Joggers
The first thing that you want to do is empty your pockets. Make sure that the zipper is closed and turn the joggers inside out. Put them in a laundry bag and load it into the machine. For those who are wondering, it's perfectly fine to wash their joggers with their leggings (other activewear is fine as well).
Add a scoop of ACTIVE detergent to the wash and run a cold cycle on a delicate or gentle setting. Never use hot water; you don't want to expose the joggers to heat. Do not use fabric softeners. Like we said earlier, white vinegar is a suitable alternative.
Allow the washer to do its thing. Remove your joggers from the machine after washing and hang them up in a well-ventilated area so that they can air dry. Do not expose them to the sun; the UV rays can compromise the tech fabrics.
Hand Washing ASRV Joggers
Fill a container (you can use almost anything as long as it can hold your pair of joggers) with cool water. Mix in half a scoop of ACTIVE detergent and wait for it to dissolve completely. Submerge your ASRV joggers (they should be turned inside out) in the solution; use your hands to work in the detergent. Once it's fully saturated, let it sit for at least 20 to 30 minutes.
Massage the fabric with your hands gently. When you're finished, rinse the joggers by draining the container. Refill it with clean water and use it to work out the detergent from the fabric. Once all the soap is gone, gently squeeze out the excess water and place the joggers on a towel.
Pat out the extra moisture and hang it up on a clothesline. As with their leggings, do not tumble dry.
Best Laundry Detergent for ASRV Activewear
Which product should you use for your ASRV activewear? ACTIVE detergent. It's specifically made with tech fibers in mind. That is, it'll wash your leggings and joggers much better than the average detergent. This has to do with the fact that it contains plant-based enzymes. Put it simply, they're proteins that are capable of getting rid of the "gunk" that's in your clothes. More specifically, they have the power to physically dissolve sweat, oils, etc.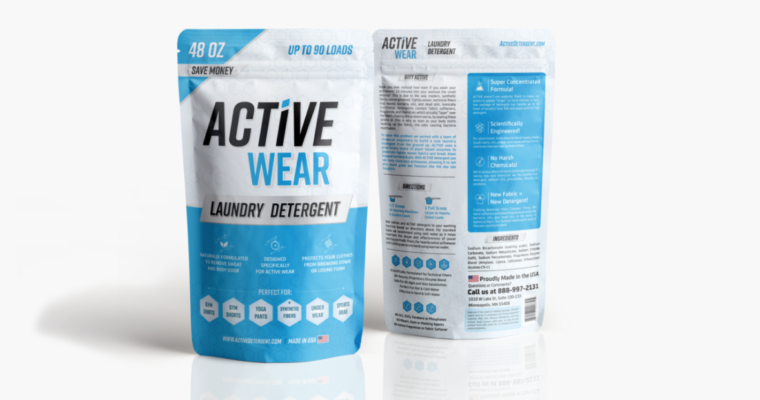 Worried about it irritating your skin? Don't be. The formula is all-natural and hypoallergenic. In other words, ACTIVE detergent is a great option for those who have sensitive skin. It's also better for the planet as well since you won't be introducing harmful chemicals to the environment, which is often the case with traditional detergents.
The best part is that you can use it for other activewear too. From sports bras to leotards, you name it. It even comes with a scoop so that you'll know exactly how much to use!
Note: This promotional offer is only guaranteed through the end of the day.