Mountain Hardware is a manufacturer of sportswear and outerwear. Not only that, but they also offer high-performance equipment for mountaineering enthusiasts. Since 2003, the company has been a subsidiary of Columbia Sportswear.
More About Mountain Hardware
Mountain Hardware was established almost three decades ago in 1993. Based in Richmond, California, the brand quickly rose in popularity with the release of various products. In 2000, they pioneered Gore-Tex XCR, a durable shell fabric for which they're still known for today.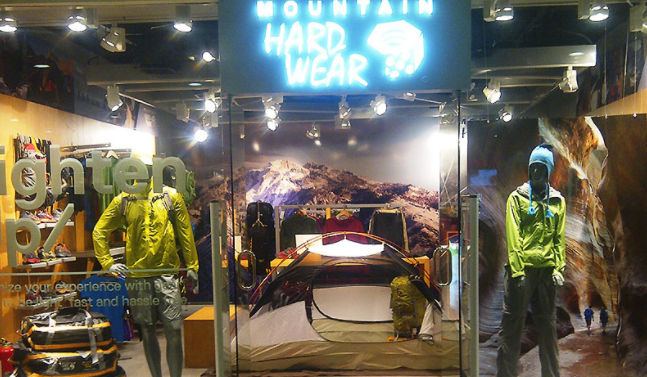 Aside from their official stores, their products are also available from a number of retailers such as REI, Back Country, and Altitude Sports.
What Kind of Sportswear Do They Sell?
Mountain Hardware offers a vast collection of clothes for men and women. Just jackets alone, they offer various kinds including rain jackets, fleece jackets, down jackets, and shells. They also offer hiking pants, shorts, base layers, and more.
When it comes to price, it really depends on what you're getting. Generally speaking, however, they are quite reasonable. That is, you can easily buy a jacket for under $100. Some styles, however, are more expensive, such as their down coats. The good news is that they do have an outlet section on their site where all the prices are slashed significantly. For example, they're having a 50% off hoodies and sweatshirts event at the time of this writing. It's not just for their sportswear either, it also extends to their gear.
As for shipping, it's free for all Elevated Rewards Members*.
*Elevated Rewards is their membership program. Not only will you be the first to know what's on sale, but you'll also get access to exclusive deals and free ground shipping on all online orders. The best part is that it's free—you don't have to pay anything for these perks.
Taking Care of Mountain Hardware Sportswear
If you're wearing sportswear, chances are, you'll be engaging in sports. In other words, you'll be working up a sweat. Given that, it makes sense that you'd want to wash whatever you're wearing once you get home—because you should. If anything, it's one of the most important things when it comes to taking care of your clothes.
You don't want the sweat and grime to stay on the item as it'll only ruin the material. Not just sweat, but dirt and body oils as well. Leave it in a hamper for days and it will develop an odor. That's evidence that germs are starting to grow on your garments.
Proprietary Fabrics Used By Mountain Hardware
Like many sportswear brands, Mountain Hardware has their own proprietary fabrics that they use for their products. Here's an overview of some of them.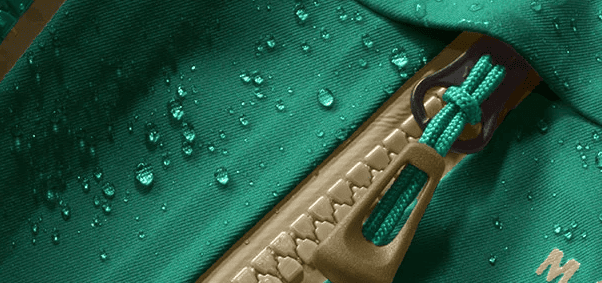 Thermal Q. Elite 
Thermal. Q Elite is a warm, synthetic insulation that's designed to mimic goose down. Filled with stiff fibers, it contains a unique 3D grid structure that allows is to fill the gaps inside. The result? A warmer synthetic material that also offers just the right amount of support and compression.
Q. Shield Down
Q. Shield Down is a water-repellent down insulation. More specifically, down fibers are treated so that they provide permanent water repellency. That way, even if you're exposed to moisture, it'll maintain its insulating properties.
Ghost Whisperer Fabric
Ghost Whisperer is an extremely lightweight fabric that's both windproof and water repellent. A collaboration with Ueli Steck, a speed alpinist, it features a super-tight weave that also makes it naturally down proof.
Dry. Q
Dry. Q is designed to keep your dry and comfortable—both on the inside and the outside. Used in their premium waterproof products, it offers maximum comfort by combining air permeability and high moisture vapor rates. Known for its windproof performance, you can rely on it regardless of temperature.
How to Wash Mountain Hardware Rain Jackets and Shells
Method 1: Using the Washing Machine For Your Mountain Hardware Rain Jackets
Most, if not all rain jackets can go in the washing machine. Start by checking the pockets; there shouldn't be anything left inside. Zip up all of the zippers and close any hoop-and-loop closures. Once you've done all that, you can place it carefully inside the washer. Try to make it so that it's laid out evenly—you don't want the weight to be all on one side.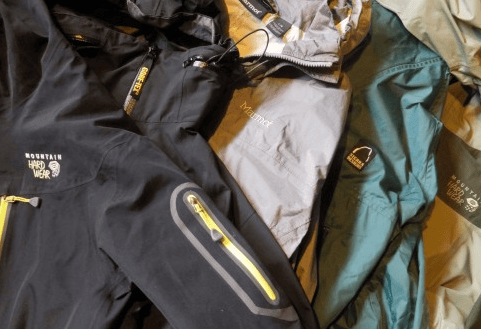 Pro-tip: It's best to wash your rain jacket separate from other clothes, especially delicates like underwear and bras. You can, however, add a few towels to balance the load.
Add the soap—one scoop of ACTIVE detergent will do. It's important that you do not use bleach or fabric softener; both can permanently damage the waterproof layer. Set up a cold water cycle on a gentle setting and press start. Hot water should be avoided.
Wait for the washing machine to work its magic. Take out your rain jacket afterward and place it into the dryer. The heat will help re-activate the water-repellent finish that's on the outer layer. You don't have to tumble dry it for too long—around 15 minutes or so on the lowest setting will do.
Note: Not sure whether or not it's time to reapply a layer of waterproof finish? Spray a bit of water onto the jacket. If the water beads up, you don't have to reapply it yet.
Method 2: Hand Washing Your Mountain Hardware Rain Jackets
Make sure that everything has been removed from the items. Close all zippers, including those for pockets, and prepare a sink or tub with detergent. More specifically, you want to fill it up with water and mix in half a scoop of ACTIVE detergent. Wait until the powder dissolves and the water becomes sudsy before placing the rain jacket in.
Work the detergent into the fabric by pushing the jacket up and down with your hand. Afterward, let it soak for about 15 to 20 minutes. Drain the sudsy water once the time is up and refill the sink with clean water. The next thing that you want to do is rinse out the soap. Consider squeezing the jacket with your hands to extract the excess water and detergent.
Continue to rinse the rain jacket until all of the soap suds are gone and the water runs clear. Never should you twist or wring the item as that can tear the material. Once the excess water has been removed, transfer the item into the dryer. Reactivate the DWR finishing by tumble drying on the lowest heat.
Washing Instructions for Mountain Hardware Base Layers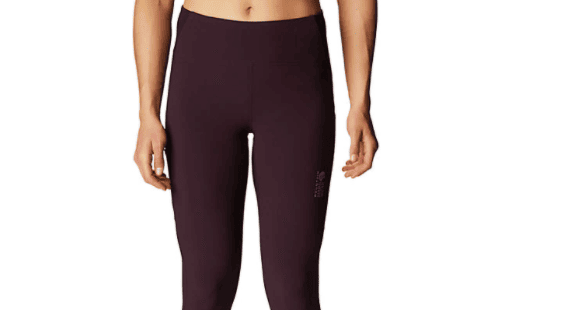 Method 1: Throwing Your Mountain Hardware Base Layers in the Washer
Turn the item inside out—you want the outer layer to be on the inside so that it'll be protected against the agitation of the machine. Next, stuff it in a mesh laundry bag. If you're washing more than one garment, you can place them in the same bag; just don't overstuff it. Not only will the bag keep your items together, but it'll also protect them from whatever else you're washing.
Place the mesh laundry bag inside the washing machine; they should be sealed completely. Add a scoop of ACTIVE detergent to the drawer or drum. There's no need for bleach or fabric softener—those products will only make your layers dirtier.
Set it so that you're on a gentle setting and run a cold water cycle. Do not use the regular setting as the agitation will be too much for the items. Wait for the washer to finish working its magic before opening the door and removing your clothes. We highly recommend that you hang them up on a clothesline so that they can air dry. Skip the dryer.
Method 2: Hand Washing Your Mountain Hardware Base Layers
You don't always have to use the washing machine as it's perfectly fine to wash their base layers by hand. Start by bringing the items to a sink; you can also use a tub or container. Fill it up with water under the sink until it's around 3/4 full. Mix in half a scoop or so of ACTIVE detergent and swirl the water with your hand to help it break down.
Place your base layers in the water. If you want, you can turn them inside out but it isn't as important compared to when you're machine washing. Gently massage the fabric to work in the ACTIVE detergent. Make sure that it's submerged underwater and leave it alone to soak for about 15 minutes. You want the soap to penetrate into the fibers so that it can dissolve the gunk.
Drain the dirty water. Pick up your base layers and rinse them under the faucet. While you're doing that, gently press on the fabric to release the excess water and detergent that's trapped inside. Rinse continuously until there are no more signs of detergent.
Use a clean towel to soak up the excess water; you can also roll it up. The final step is to hang it up in a well-ventilated area so that it can dry naturally. Remember, no dryer.
Best Way to Wash Mountain Hardware Down Jackets
Method 1: Using the Washing Machine For Your Mountain Hardware Down Jackets
Start by brushing the surface of the jacket—you want to remove all loose debris. Zip the zippers and make sure that all velcro are closed. If you can, turn the jacket inside out before placing it inside the machine. Check that the detergent compartment is clean (i.e. no residue) and place one scoop of ACTIVE detergent.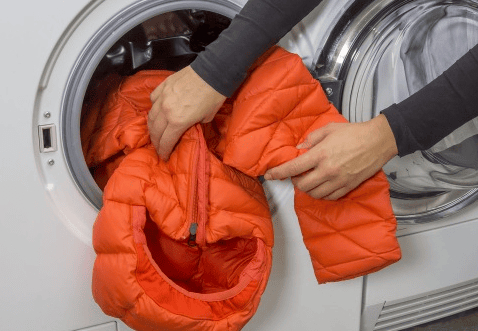 Pro-tip: It's best not to use a top-loading washer for down jackets as the agitator in the center can damage the fabric.
Run a gentle cycle; always use cold water. For down jackets, it's best to rinse it more than once as the detergent tends to get trapped inside. Once it's done washing, place it in the dryer. Set it to low heat. It's a good idea to add some dryer balls as that'll help to prevent the down from clumping together.
Method 2: Hand Washing Your Mountain Hardware Down Jackets
Prepare a large bucket or bathtub by filling it with cool water. Mix in 1/2 a scoop of ACTIVE detergent. You can swirl the water with your hand to speed up the dissolving process. Place your down jacket in the tub so that it's underwater and gently massage the fabric. Allow it to soak for at least 15 minutes.
Get rid of the dirty water. Refill the tub with clean water and rinse the jacket. You'll probably have to do this multiple times to get rid of all the detergent. Transfer the jacket to a dryer and dry it on low heat. Add a few dryer balls to help prevent clumps.
Note: This promotional offer is only guaranteed through the end of the day.