Swimsuits For All is an online retailer that specializes in high-quality swimwear for women. One thing that sets them apart from other brands is that their suits are available in a wide array of sizes—from size 4 to 40.
More About Swimsuits For All
Swimsuits For All was founded by Moshe Laniado in 2005. In 2014, it was acquired by Fullbeauty Brands, a New York-based plus-size fashion company (their other brands include Ellos, Jessica London, Roman's, Bryan Home, and more).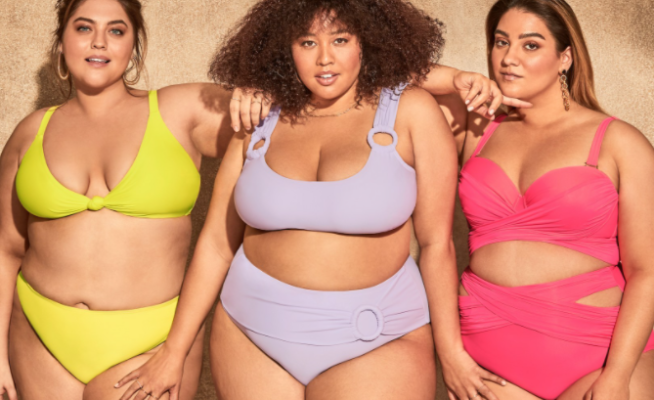 Aside from their official website, you can find their products at retailers such as Macy's and Amazon.
What Kind of Swimwear Do they Sell?
Swimsuits For All offer a variety of swimwear including one pieces, bikinis, tankinis, swim dresses, and more. That's not all—they also sell regular tops, bottoms, dresses, tunics. On top of that, they also have a sleep and lounge collection, which consists of pajamas, sleep shirts, and robes.
Price-wise, their products are quite reasonable. Take their swimsuits, for example, you can get a one-piece for $78 or a tankini for $68, which is relatively affordable as far as swimwear goes. They also have promo codes that you can take advantage of from time to time. In terms of shipping, it depends on your merchandise total (it can range anywhere from $5.99 to 10% of your order total).
Taking Care of Swimsuits For All Products
Swimsuits are delicate—much more so than regular clothing and the ones that they sell are no exception.  For one thing, they must be rinsed with cool water after every wear prior to washing; that will remove any chlorine or oils that are on the fabric.
The way you wash the suits is super important as well. For example, you never want to use hot water; excessive heat can cause the fabric to wear down and deteriorate. Need some more tips? Looking for a guide on how to wash Swimsuits For All swimwear? Then you're at the right place! Keep reading to learn more!
Fabrics Used By Swimsuits For All
The company uses a variety of synthetic fabrics for their swimwear, which will be going over below.
Nylon
Nylon fabric is exceptionally strong and elastic. Soft and lightweight, it has excellent abrasion resistance and is easy to wash. Not only that, but it's also flexible, which makes it suitable for a variety of garments, including swimwear. Due to the way it's dyed, however, it has a tendency of fading over time. It's also heat sensitive and can melt if exposed to high temperatures.
Spandex
Spandex is a stretchy fabric that can extend up to 500% of its length. For this reason, it's often used to make activewear such as tights, yoga pants, and swimwear. Unlike other fibers, however, it's seldom used alone. That is, it's almost always blended with other materials (e.g. polyester, cotton, nylon).
Polyester
Polyester is a strong fabric that's resistant to both abrasion and wrinkles. And while it's a synthetic material, it can be recycled to make other plastic items such as packaging or clothing. It also has dry-wicking properties, which means that moisture will evaporate quickly, leaving your garment dry. Like most manmade fibers, however, it's sensitive to high temperatures.
How to Wash Swimsuits For All Swimwear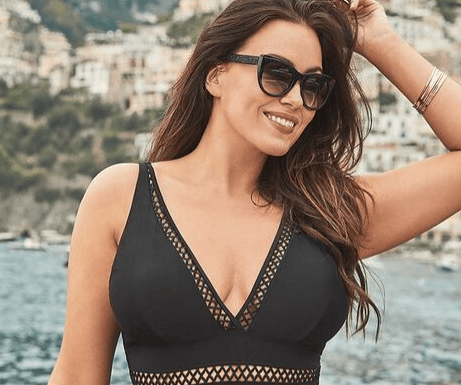 Generally speaking, it's best to wash their swimsuits by hand. With that said, you can also put them in the washing machine—you just have to be extra careful. Anyway, we'll be going over both methods below.
Machine Washing Swimsuits For All Swimwear
Turn the suit inside out and rinse it in cool water. Place it in a mesh laundry bag afterward. That'll protect it from your other laundry so that it won't snag or pill during the wash cycle. Never machine wash a bathing suit without putting it in a bag.
Make sure that the laundry bag is closed properly and add it to the washing machine. Add your other clothes (you can wash bathing suits with similarly colored activewear) and pour in one scoop of ACTIVE detergent. Don't use bleach or fabric conditioners.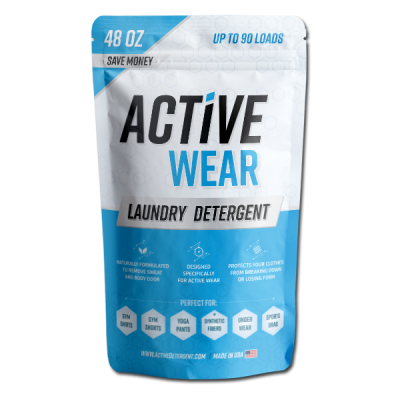 Tip: You can add a couple of towels to distribute the load if you're just washing swimsuits.
Choose a gentle setting and run a cold water wash. Never wash swimwear with hot water; the heat will permanently damage the fibers. Wait for the cycle to end before opening the door and retrieving your suit. Don't leave it in the machine for longer than necessary, otherwise, odors can develop and you'll have to wash it all over again.
Lay the bathing suit on a flat surface to dry. You can also use a laundry rack. Avoid hanging it up by the straps as the material to stretch can stretch. Also, don't tumble dry.
Washing Swimsuits For All Swimwear In the Sink
Fill a small washtub or sink with cool water. Pour in 1/2 a scoop of ACTIVE detergent and swish the water with your hands to create a bath. Wait until the detergent is fully dissolved before putting your bathing suit in the sink; the entire item should be submerged in the solution.
Let it sit and soak for approx. 20 minutes; that will allow the detergent to work into the fabric.
Open the drain to release the soapy water. Close it and refill the sink with clean water. Swirl the suit with your hands to rinse away the suds and drain again. If necessary, you can also run it under the faucet. Continue until the water runs clear.
Transfer the wet swimsuit onto a clean towel. Don't wring it out; that will cause damage to the fibers. Instead, press a second towel on top of the suit to remove the excess water. From there, lay it flat to dry away from sunlight. A laundry rack works as well. Once again, you never want to throw your swimsuit in the dryer.
Washing Swimsuits For All Swim Dresses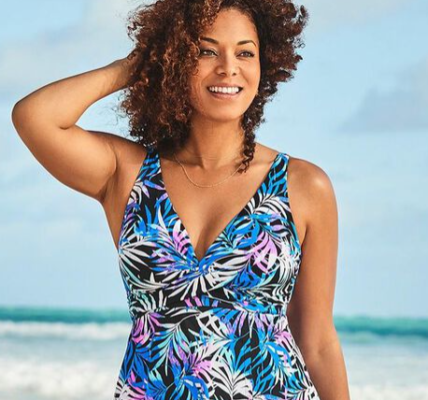 Putting Swim Dresses In the Washing Machine 
Turn the swim dress inside out and put it in a garment bag. That will prevent the dress (the straps in particular) from snagging on other items.
Tip: You can wash swim dresses with swimsuits and other sportswear as long as you've sorted out the colors (don't mix darks with lights).
Ensure that the garment bag is closed properly and put it in the washer. Place in the rest of your laundry and add one scoop of ACTIVE detergent (you can use more if you're washing a large load). Avoid bleach and fabric conditioners, the former will cause the dress to fade and the latter will trap in dirt and sweat.
Select a cold water setting and run a delicate cycle. It's not recommended that you wash swim dresses with hot water as the heat can damage the synthetic material.
Retrieve your dress once the cycle is finished. Take it out from the garment bag and allow it to air dry on a clothesline or drying rack away from sunlight. Don't put your swim dress in the clothes dryer.
Hand Washing Swim Dresses
Start by preparing a bath. Fill a bucket or sink with tepid water and mix in half a scoop of ACTIVE detergent to create a soapy solution. Ensure that the powder is fully dissolved before putting your swim dress (turned inside out) in the water. Swish it a few times to work in the soap.
Let the swim dress soak in the solution for up to half an hour. Drain the soapy water afterward and refill the sink with clean water. Swirl the dress with your hands to rinse away the detergent. You can also rinse it under running water (continue until it runs clear).
Place the dress on a towel once it's rinsed clean. Use it to remove the excess water. Hang it up to dry afterward in a well-ventilated room, away from sunlight. Alternatively, you can use a laundry rack. Remember, don't tumble dry.
The Best Way to Wash Swimsuits For All Tankinis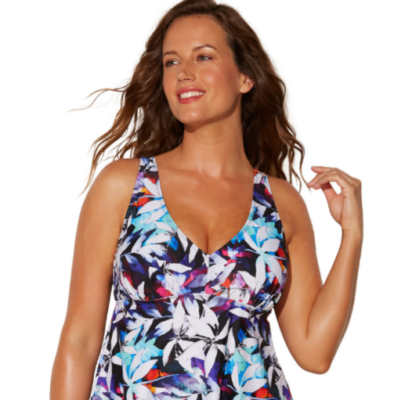 Throwing Your Tankinis In the Washer
Turn the top and bottom pieces inside out and place them in a mesh laundry bag. That will keep them together and prevent them from being damaged during the washing process.
Place the mesh laundry bag in the washer. Add the rest of your clothes if you're washing any, or add a couple of towels to distribute the load. Measure one scoop of ACTIVE detergent and add it to the drum/detergent dispenser.
Run a delicate wash cycle using cold water. Retrieve the tankini from the machine once it's finished and lay flat to dry. Don't use the dryer. While convenient, the heat will weaken and ruin the elastic fibers in the tankini.
Hand Washing Your Tankinis
Create a bath by adding 1/2 a scoop of ACTIVE detergent to a sink of cool water. Swish to dissolve the detergent. Once mixed, put in the top and bottom pieces (turned inside out). Swirl them a few times to help work in the detergent.
Let the tankini soak for up to thirty minutes. Rinse well afterward. You can either hold it under running water or refill the sink with clean water. Continue to rinse until there's no detergent left on the swimsuit.
Lay flat to dry afterward, away from sunlight.
Note: This promotional offer is only guaranteed through the end of the day.