Summersalt is a women's apparel brand that specializes in swimwear. On top of that, they also sell activewear, loungewear, sleepwear, and other clothing. Since the beginning of the pandemic, they've also added face coverings to their list of products.
More About Summersalt
Summersalt was founded by Lori Coulter and Reshma Chattaram Chamberlin in 2017. Based in St. Louis, Missouri, the company is known for their sustainable bathing suits, all of which are made from post-consumer materials and nylon waste.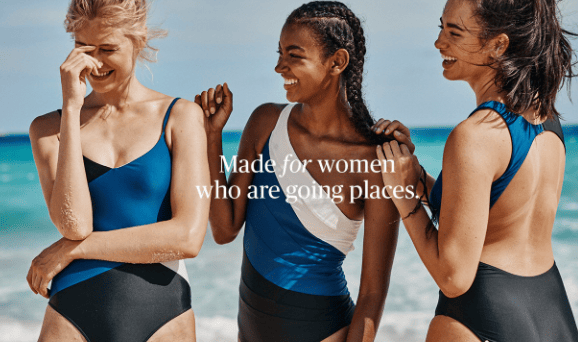 For those who are interested, feel free to check out their official website. Not only that, but you can also find their products at Nordstrom—both online and in-store.
What Kind of Activewear Do They Sell?
Summersalt offers a variety of swimsuits including one-pieces, bikinis, and more. On top of that, they also sell leggings, sports bras, sweatshirts, tops, joggers, shorts, and more.
Prices are also very reasonable. On average, you can expect to spend between $40 to $100 per item. Take their leggings, for example, they usually go for $80-95 for a pair. Every once in a while, they also offer free shipping—check the banner at the top for any current promotions!
Taking Care of Summersalt Swimsuits and Activewear
With proper care, their swimsuits and activewear should last you more than one season. This means washing after each use with an appropriate detergent. You don't want to let the clothes soak in sweat as that can damage the fibers over time.
Not sure how to wash their products? Need some help? That's why we're here. We'll be going over the step-by-step instructions below so be sure to read until the end!
Fabrics Used By Summersalt
Before we go into the washing instructions, let's take a look at the fabrics that they use for their clothes.
Polyester
Polyester is a resilient manmade fiber that's resistant to abrasions, wrinkles, and moisture. Not only is it lightweight, but it also has great elasticity. That is, it can snap back into shape after stretching. Also, it can be spun together with other fabrics such as cotton and spandex to produce a material with blended properties.
Note: Summersalt uses recycled polyester that's made from post-consumer plastic bottles and is certified using the Global Recycled Standard.
Elastane
Elastane (also known as spandex) is a synthetic fiber that's often used to made stretchable garments due to its elasticity. Like other manmade fabrics, it's also lightweight, durable, and comfortable to wear. Keep in mind, however, that it tends to stick to the body. On top of that, it's sensitive to heat.
Polyamide
Polyamide (nylon) is a synthetic material that's made of plastic. Known for its durability, it can withstand many things including abrasion, heat, and moisture. On top of that, it's lightweight, which makes it a great choice for sportswear such as swimsuits.
Organic Cotton
Cotton is a natural fiber that's soft, breathable, and absorbent. Hypoallergenic, it's often used for clothes, sheets, and towels. The only thing is that it tends to shrink easily if exposed to heat. Also, it's not as strong as its synthetic counterparts.
How to Wash Summersalt Swimsuits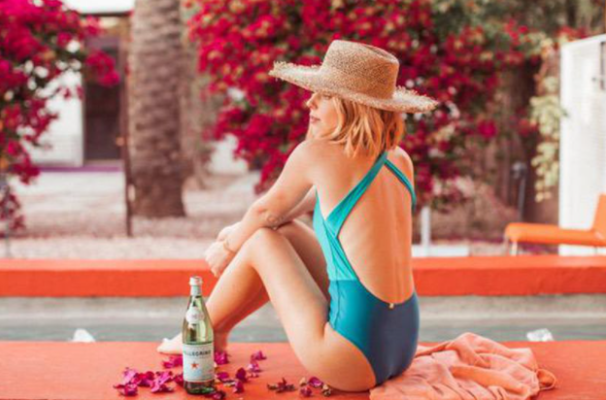 Ideally, you want to wash your swimsuits by hand—that'll make them last longer. With that said, you can put them in the washer if you're in a pinch; you just have to be more careful.
Machine Washing Summersalt Swimsuits
Turn your swimsuit inside out and put it in a mesh laundry bag. That'll prevent the straps from getting caught on your other items. Also, it'll protect it from friction damage.
Note: You can wash your bathing suit with other garments as long as they're of similar colors and don't have any zippers or velcro.
Place the mesh laundry bag as well as the rest of your clothes inside the washing machine. If necessary, you can put in a couple of towels; that'll help balance the load. Once everything is in, add one scoop of ACTIVE detergent (you can use more if you're washing many items at once).
Set your machine to a delicate cycle, using cold water. Never use hot water—it'll stretch out and damage the suit's delicate fibers.
Lay the swimsuit flat to dry after the wash cycle. Alternatively, you can put it on a laundry rack. Don't tumble dry unless you want to buy a replacement suit.
Hand Washing Summersalt Swimsuits
Fill a clean sink with cool water. Pour in 1/2 a scoop of ACTIVE detergent and swish the water around with your hands to dissolve the powder. Place your swimsuit in the sudsy water once it's thoroughly combined.
Let it soak for up to 30 minutes. Agitate the water every 10 or 15 minutes to help work in the detergent.
Gently scrub the swimsuit with your hands after soaking. Pay extra attention to the neckline and shoulder straps as that's where body oils tend to accumulate. Rinse the swimsuit thoroughly afterward under running water. Continue until the water runs clear and there are no more soap suds on the fabric.
Gently squeeze the extra water from the bathing suit. Don't wring it like you would a dishcloth—that'll stretch out and damage the fabric.
Lay the swimsuit flat to dry or if you want, you can let it drip dry while hanging in the shower.
The Best Way to Wash Summersalt Leggings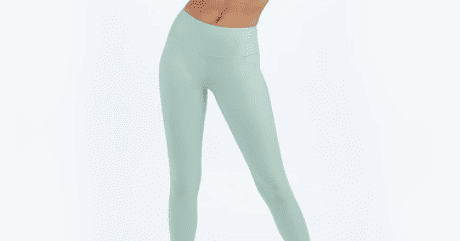 Their leggings are made from recycled polyester and spandex. In other words, it doesn't matter if you put them in the washing machine or wash them by hand—either way will work!
Putting Your Summersalt Leggings in the Washing Machine 
Turn the leggings inside-out so that the outside layer is on the inside and vice versa. Place them in a mesh laundry bag—that'll prevent them from friction damage. You can wash them with other activewear as long as you've separated the colors (i.e. lights with lights, darks with darks).
Add one scoop of ACTIVE detergent. Don't use fabric softener; it'll trap in dirt and oil, making it hard to wash away.
Select a gentle setting (minimal agitation is best) and run a cold water cycle. Don't use hot water; it can damage and warp the fibers.
Hang your leggings to dry once the wash cycle is complete. Don't use the clothes dryer—the heat will break down the fabric. Not to mention that it can also cause shrinkage. Alternatively, you can use a drying rack. Just don't leave it out in the sun—its rays can damage the fibers.
Washing Your Summersalt Leggings By Hand
All you need is a clean sink; a washtub works as well. Start by filling it with cool water. Pour in half a scoop of ACTIVE detergent and gently swish the water with your hand to mix.
Turn your leggings inside out and submerge them in the water. Swish them a few times through the sudsy water to work in the detergent. From there, let them soak for 20-30 minutes.
Rinse the leggings afterward under running water. The goal is to remove all of the detergents; there shouldn't be any soap leftover when you're done. Gently squeeze out the excess water after rinsing. Place the leggings on a towel and roll it up—that'll remove more of the moisture.
Hang them dry afterward. Do not put them in the clothes dryer.
Washing Summersalt Sports Bras the Right Way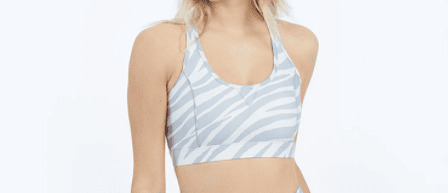 Sports bras are similar to swimsuits in that they're more delicate than regular clothing. Here's how you can wash them.
Machine Washing Summersalt Sports Bras
Turn the sports bra inside out. Not only will that prevent pilling, but it'll ensure that the sweatiest parts are cleaned thoroughly. Before dunking them in the machine, place them a mesh lingerie bag; that will offer another layer of protection so that they'll look new for longer.
Pour in a scoop of ACTIVE detergent (assuming that you're washing the sports bra with other garments). Avoid fabric softener. If necessary, you can soften the items with white vinegar instead; one cup will suffice.
Choose a delicate setting and run a cold water cycle. Avoid hot water; the heat will stretch out the straps and warp the fabric.
Drape your sports bra over a laundry rack and allow them to air dry afterward in a well-ventilated area away from sunlight. Do not hang them up by the straps. Do not tumble dry.
Hand Washing Summersalt Sports Bras
Fill a clean sink with cool water. Stir in half a scoop of ACTIVE detergent and wait for the powder to dissolve; you can speed up the process by swishing the water with your hand.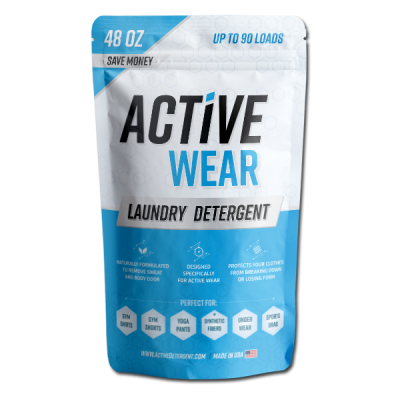 Turn your Summersalt bra inside out and immerse it in the soapy water. Swish it a few times through the solution to work in the soap suds. Let it soak for up to 30 minutes afterward.
Drain the sink; refill it with clean water from the faucet. Proceed to rinse the sports bra by pushing it up and down in the water. Continue until all of the detergent is gone.
When you're finished, gently squeeze the sports bra to remove the excess water. Don't wring or twist the item like a dish cloth; that will warp and damage the delicate fibers. If necessary, blot it with a towel instead. Place the sports bra on a towel and place another one on top and press down—that will get rid of the extra moisture.
Place the sports bra on a laundry rack afterward and allow it to air dry.
Note: This promotional offer is only guaranteed through the end of the day.