Cycling is not only fun but it's an excellent form of exercise! As such, it comes with a number of health benefits. For instance, it helps to increase flexibility, muscle strength, and joint mobility. When done regularly, it also lowers the risks of certain diseases such as obesity, arthritis, and diabetes. 
Not only is the sport great for your health, but it is eco-friendly as well. How? For one thing, it produces no emissions—the only source of carbon dioxide would be our breathing! By minimizing the use of fossil fuels, you'll be doing your part to prevent climate change. Aside from air pollution, there's the issue of noise pollution. Compared to cars, which are known for their boisterous horns, bikes are much quieter and don't crowd the street.
What Kind of Gear is Needed for Cycling?
Like any sport, cycling requires a specific set of gear—the most obvious being a bicycle. Aside from that, there are other things that you need such as a helmet, reflectors, and lights, all of which are necessary for your safety. 
Apparel-wise, you'll need an appropriate cycling outfit. Generally speaking, this consists of a high-performance top and a pair of cycling shorts. Other accessories include gloves, sunglasses, socks, caps, and sleeves.
Popular Cycling Gear Brands
PEARL iZUMi
Pearl iZUMi is a Japanese brand that manufactures sports apparel. Most of their products are geared towards mountain biking, road cycling, and triathlon.
Bontrager
Bontrager develops cycling components for the bicycle manufacturer, Trek Bicycle Corporation, a company which acquired Bontrager Cycles in the late 90s.
Giant
Giant, aka Giant Bicycles, is the world's largest manufacturer of bicycles. Based in Taiwan, the company also has facilities in China and the Netherlands.
Louis Garneau
Louis Garner is a well-known manufacturer of cycle wear. As of 2023, the company operates a number of boutiques across Canada.
Shimano
Shimano is a manufacturer of cycling components. Based in Japan, they have a history that extends back to the 1920s. Aside from cycling gear, they also sell fishing and rowing equipment.
Giro
Giro is a subsidiary of Vista Outdoor. Headquartered in California, the brand sells a variety of cycling equipment including shoes, apparel, helmets, and more.
Sidi
Sidi is an Italian company that specializes in protective wear for cycling and motorcycling. For many years, they've also been known for their cycling shoes, which have been worn by many professional cyclists.
Assos
Assos is a family-owned business that sells bikes, cycling apparel and accessories. They are perhaps the best known for their lycra shorts.
Specialized
Specialized is a U.S. company that sells bicycles and cycling components. Over the years, they've collaborated with many professional cyclists including Loic Bruni, Lea Davison, Jaroslav Kulhavy, and Sam Gaze, to name a few.
Sugoi
Based in Canada, Sugoi manufactures bicycles as well as apparel for cycling, triathlon, and training.
Why It's Important to Keep Your Cycling Gear Clean
As you can imagine, your cycling gear can easily get dirty on the road—whether it's from mud or puddles on the street. There's also the issue of sweat. A high-intensity workout, cycling can lead to quite a bit of perspiration, especially if you're riding for long distances.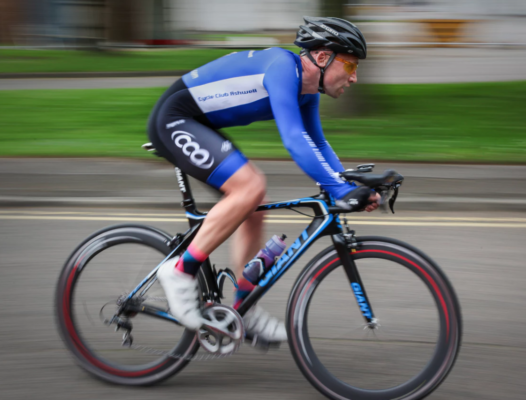 Given that cycling clothes are usually close-fitting, it's not surprising to know that they can develop somewhat of an odor. After all, bacteria loves growing in moist environments. Not only is this a hygiene issue, but it can impact your health as well. For example, these germs can cause skin irritation and infection.
How can we prevent these buggers from proliferating? The answer is easy—all you have to do is wash your gear on a regular basis. So then the question is—"what's the best way to wash cycling clothing?" Not too sure? No worries. We will be going over different washing methods for different types of items below.
The Best Way to Wash Cycling Jerseys
Cycling jerseys are more often than not made from technical fibers. This makes sense—after all, you want something that will be able to wick away moisture.
Putting Cycling Jerseys in the Wash
Turn your jersey inside out before putting it in the machine. Not only will this prevent the dyes from fading, but it will make it easier to wash away the sweat and dirt. While you can wash them with other clothes, you want to avoid those that have zippers or velcros as those types of hardware can snag and damage the fabric. Putting your jersey in a mesh laundry bag is also a good option (a clean pillowcase is a good alternative if you don't have a laundry bag).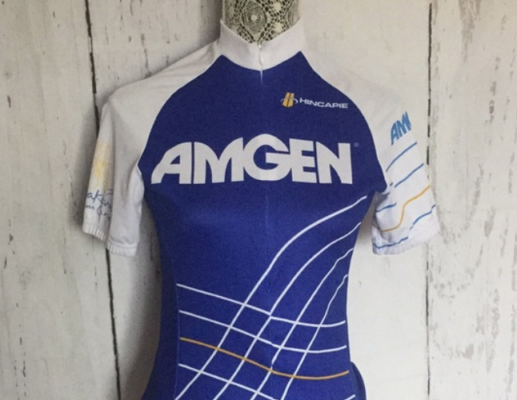 Note: As always, you want to be mindful of the colors that you're dealing with. For instance, never wash whites with blacks—that will cause the colors to bleed.
Add 1 scoop of ACTIVE detergent to the laundry. Wash your jersey on a cold cycle on the gentlest setting (e.g. delicate). Do not add fabric softener or conditioner; these products will hinder the garment's ability to pull sweat from the skin to the surface. If necessary, you can soften your jersey by adding a small amount of white vinegar to the machine. Avoid using other harsh chemicals such as bleach.
Take the jersey out of the machine once the wash cycle is complete. Hang them on a clothesline to dry. Do not put them in the dryer—the fabric will quickly deteriorate in the high heat. It should dry in a few hours in a well-ventilated area.
Note: Bike shorts, pants, and socks can be washed in the same way
Hand Washing Your Cycling Jersey
Sometimes, it's better to wash your cycling jersey by hand. For one thing, you'll save yourself some money on your power bill. Second of all, it'll make your jerseys last longer.
Fill a sink or basin with cold water. Add a scoop of ACTIVE detergent and mix it with the water. Once the detergent is dissolved, put your jersey in (it's a good idea to turn it inside out first). You can easily wash a few jerseys at the same time—just try not to overload the sink. Make sure that all of the fabric is submerged in the detergent mixture. Allow everything to sit and soak for at least 15 minutes (longer if it's particularly dirty) before washing.
Wash the jerseys by rubbing the material against itself—try to be as gentle as possible. You can also swirl it around in the sink. When you're finished, rinse off the detergent with clean water (either under the faucet or in a separate container). Place the cycling jersey on a clean surface and pat with a towel to remove the extra water. Do not wring it like a dishcloth—that will shorten your jersey's lifespan. Clip it onto a clothesline and allow it to air dry. Avoid the dryer for the reasons mentioned earlier.
How to Wash Your Bike Jacket
Cycling jackets might not be as close-fitting as some of the other garments, but they still get dirty—especially if you just went on a long ride. Don't worry, though; they're easy to wash.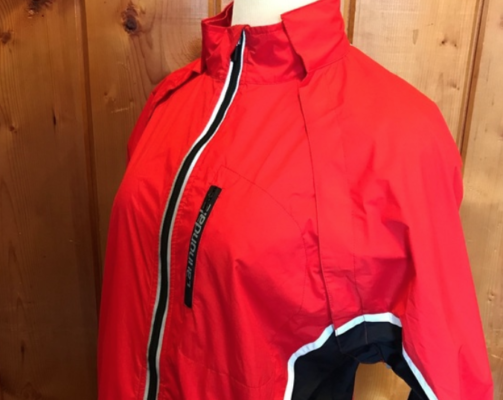 Are Bike Jackets Machine Washable?
Yes, you can put your jacket in the washer. As a matter of fact, that's probably the easiest way of washing it. Before you load it in, though, you want to zip it up fully—that will prevent the zipper from snagging and damaging the rest of your laundry (yes, you can wash it with other items). You also want to secure any velcro. If necessary, turn the jacket inside out to protect logos and graphics.
Pro-tip: For the best results, avoid washing your cycling jacket with coarse items such as jeans.
Add 1 scoop of ACTIVE detergent to the washing machine. Choose a delicate cycle and wash the jacket (and other items) with cold water. Avoid hot water—it can lead to shrinkage. Avoid fabric conditioners; they will hinder the jacket's ability to pull perspiration from the skin. White vinegar is an appropriate alternative if you want to soften your jacket. Do not use bleach as that can damage the clothing material.
Take your cycling jacket out when the cycle is finished. Allow it to air dry on a clothesline; you can also use a drying rack. Do not put it in the dryer—the direct heat from the machine can damage the technical fibers.
Washing Your Cycling Jacket by Hand
You can also wash your cycling jacket by hand in a tub. Fill it with cool water and mix in a scoop of ACTIVE detergent. Turn the jacket inside out and place it in the tub—make sure that the entire garment is submerged in the liquid. Allow it to sit for up to 30 minutes (you might want to soak it for longer if there are stains).
Gently wash the jacket by massaging the fabric with your fingers. When you're finished, drain away the dirty water. Rinse the jacket under the sink until all of the soap suds are gone. Wrap it with a clean towel to get rid of excess water. Hang it up on a clothesline to dry. Do not put it in the dryer.
Note: Is your cycling jacket waterproof? If so, you might want to test its water repellency afterward. To do so, lay it flat on a clean surface and spray some water onto the fabric. If there are no water beads, you might have to reapply a waterproof finish.
Easiest Way to Clean Your Bike Helmet
Generally speaking, your cycling helmet will come into contact with a lot of sweat. Given that, it's important that you clean the inside and outside on a regular basis.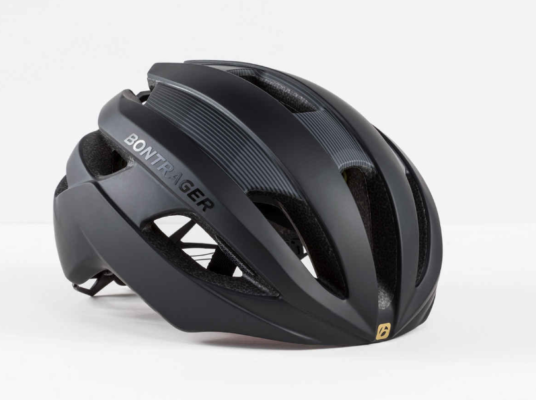 The outer part is easy to clean—simply wipe it with a dampened cloth or sponge. If necessary, use a little bit of mild soap. Cleaning the inside requires just a little bit more work. Mix a small amount of ACTIVE detergent with warm water in the sink. Place the helmet in and scrub it gently with your hands; pay extra attention to the pads and straps. Allow it to air dry afterwards. Do not put it under direct sunlight—the rays can deform the material.
Note: Never put your bike helmet in the washing machine! In some cases, however, the inner pads can be removed and tossed in the washer (preferably in a laundry bag).
How to Clean & Deodorize Cycling Shoes
Fill a container with warm water and mix in a small amount (1/2 to 1 scoop) of ACTIVE detergent. Dip an old toothbrush into the solution and use it to remove any dirt or mud from the surface. Wipe dry with a clean cloth or paper towel. Rinse the brush with clean water and use it to clean the soles. Avoid putting your bike shoes in the washing machine.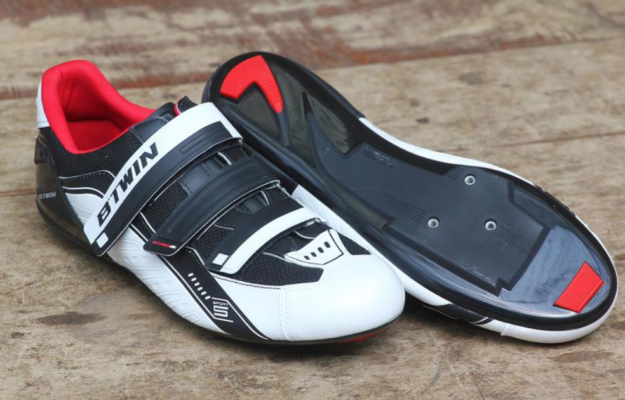 Depending on the model of your shoes, you might also be able to remove and wash the insoles separately.
Best Laundry Detergent for Cycling Clothing
ACTIVE detergent is ideal for cycling gear. Why? It is specially formulated for athletic clothing. Unlike other products, it contains plant-based enzymes that are capable of diffusing oils, sweat, and bacteria, all of which tend to get trapped within the technical fibers. Not only that, but it comes with chelating agents that will extend the life of your items. The best part of all, though, is that it is hypoallergenic and fragrance-free! Why use something that contains harsh chemicals when you can use something that is all-natural?
Note: This promotional offer is only guaranteed through the end of the day.