Buff is a Spain-based company that specializes in multifunctional headwear. Aside from that, they also sell hats, caps, neck warmers, gloves, arm sleeves, finger guards, and more. They even have a range of products for our four-legged friends! 
More About Buff
Buff was founded by Joan Rojas, a motorcycle enthusiast, in 1991. In need of something to protect his head and neck on cross-country rides, he put together the first Buff headwear product. Since then, the company has partnered with many manufacturers to produce a wide range of tubular headwear.
Headquartered in Spain, Buff operates a company-owned factory that is just downstairs. Today, they operate in many countries around the world including the U.S., Canada, Hong Kong, Europe, and Japan. Aside from their official stores, their products can be purchased at retailers such as Sport Chek, Amazon, MEC, The Running Room, and REI Co-op.
More About Buff Multifunctional Headwear
Their multifunctional headwear is simple yet adaptable. Not only is it able to control odor, but it's moisture and wind resistant. Did we also mention that it can be worn in 12 different ways? You can check out their page here for ideas.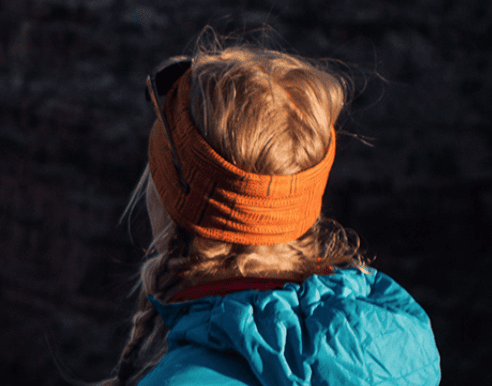 There are many collections to choose from including the original series, CoolNet UV, InsectShield, ThermoNet, XL Headwear, Polar Reversible, and more, most of which come with UV protection. As you can probably guess, they're all designed for different purposes. What's great is that they're all reasonably priced too! Some of the collections might be a little more than others, but you can generally get something for around $20.
Taking Care of Buff's Multifunctional Headwear 
As you can imagine, the headwear can get quite dirty—especially if you travelled through some rough terrains. We're talking about dirt, dust, and other things that you can encounter in your travels. Don't forget about sweat as well. Given how close-fitting it is, chances are, it'll come into contact with what's released from your skin.
Considering all that can happen, it only makes sense to wash it regularly. After all, you wouldn't want to wear something dirty around your head/neck, would you? If anything it can easily cause skin irritation!
But how should these products be washed? Can you just throw them into the washing machine? We'll be going over the exact instructions later on this page. Before that, though, let's check out what some of their headwear is made out of. At the end of the day, the type of material dictates how you should do things in the laundry room.
Fabric Technologies Used by Buff
CoolMax
Coolmax is a series of polyester-based fabrics by Invista. Moisture-wicking and breathable, it is well suited for athletic clothing. With that said, it tends to be flammable. For this reason, it is not used in certain items such as those required for front-line combat and firefighting.
Polygiene
Polygiene is unique in that it is capable of preventing the growth of odor-causing bacteria. Not just that, but fungi as well! How does it do that? It contains low levels of silver salt, which is known for its antimicrobial properties.
Repreve
Repreve is a type of microfiber that is made from recycled plastic bottles. Made by Unifi, it offers the perfect amount of breathability for temperature regulation. In addition to being soft, it is both water and stain-resistant. It also cleans easily and dries quickly!
Buff uses this material for their UV protective collection. As a matter of fact, it is recommended by The Skin Cancer Foundation.
Polartec 
Polartec is the original fleece material. Soft and fast-drying, this fabric delivers warmth without weight or bulk. Nowadays, there are 300 types of fabrics under the brand—each of which is designed for different activities and weather conditions.
Gore Windstoper
Gore Windstopper is designed to protect you from water and wind. This allows you to stay warmer for longer when you're outdoors. Highly breathable, the protective membrane contains billions of pores to let your sweat vapour escape.
Merino Wool
Merino wool is extremely fine—much more so than traditional wool fibers. This makes it feel luxuriously soft on your skin. On top of that, it is thermoregulating, wrinkle resistant, and odor resistant. It's also elastic, which means that it will conform to the shape of your body.
Washing Instructions for Buff Multifunctional Headwear
The best way to wash their multifunctional headwear is to do so by hand. The gentlest method, it will ensure that they'll last a long time!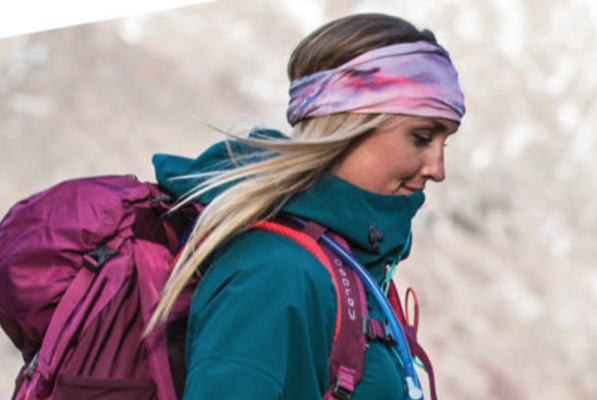 Washing Buff UV Protective Headwear by Hand
Given how compact their items are, you can easily fit them in the sink or in a small bucket. Start by filling whatever container you're using with warm water. Create a soapy mixture by adding one scoop of ACTIVE detergent. Swirl and agitate it with your hand until you see soap suds.Submerge your headwear into the liquid once they become visible. Press down lightly to ensure that every part is in the detergent-water.
Cleaning the headwear will be a lot easier if you pretreat it first. It doesn't take that long either! What you want to do is to let it sit in the solution for 15 to 30 minutes. You can soak it for longer if it's excessively dirty. Take the headwear out once it's been soaked. Massage the fabric gently between your fingers; you might also want to swirl it in the water a few times.
Drain away the dirty water and add fresh water from the faucet. Use it to rinse the detergent off of the headwear. Continue until all of the soap suds are gone. Lay them flat to dry—it shouldn't take too long as the fabrics are quick drying. Do not iron or use bleach on the products.
Putting Buff UV Protective Headwear in the Washing Machine
Buff recommends that you wash their headwear by hand. However, they can also be put in the washing machine from time to time.
For begin, you want to put them in their own laundry bag—this will prevent them from rubbing against and getting damaged by your other clothes. As an added bonus, it will also protect the fibers from being tossed and thrown in the machine.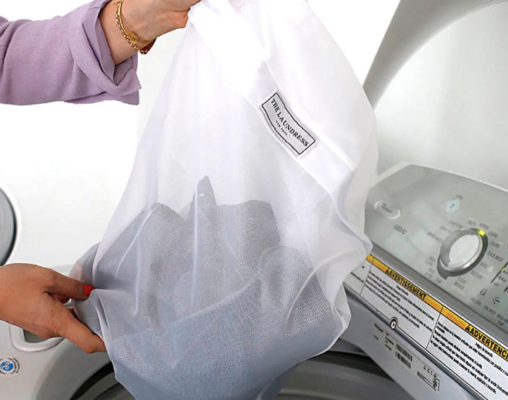 Note: You can wash Buff headwear with other clothes, preferably those that are also made from synthetic materials. As always, however, you want to be careful not to mix opposite colors. For example, you do not want to wash your black headwear with white tops—the black dye can easily transfer onto the light-colored garment.
Load the headwear into the machine and add one scoop of ACTIVE detergent (or two, depending on how many items you're washing). Wash on a delicate setting with cold water. Avoid hot water whenever possible as the heat can cause the fabric to shrink or deteriorate. Never use fabric softener with Buff items—the chemicals in the product will clog up the textiles' pores, which will hinder its ability to pull sweat to the surface.
Pro-tip: White vinegar is a superb alternative to fabric softener. Not only will it soften your items, but it'll get rid of odors as well!
Grab a book and wait for the cycle to finish. Take the headwear out (as well as the rest of your laundry) as soon as it is done. As mentioned earlier, you want to lay them flat to dry. However, you can also use a clothesline or a drying rack. Never put them in the dryer if you want them to last. The warm air inside the machine will quickly deteriorate the fibers.
How to Wash Buff Hats and Caps
Aside from their UV protective headwear, Buff also sells a variety of hats and caps for men, women, and children. Learn how to wash them properly below!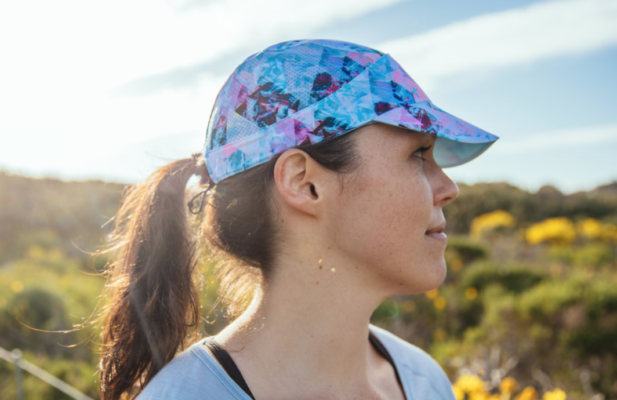 Are Their Hats and Caps Machine Washable?
Yes, they are. Just like their headwear, their hats and caps are made from synthetic materials such as polyester. This means that they can be put in the washing machine.
Chances are, the liner will be the direst part of the cap or hat. Why? It soaks up your skin oils and sweat while you're wearing it. Considering this, it's probably a good idea to pre-treat it before putting it in the machine. To do this, mix a small amount of ACTIVE detergent with water in a spray bottle. Spray it onto the problem areas to break down the grime.
Once that's done, you can put it in the washer. Make sure that you load it with similarly-colored clothing, otherwise, dyes can transfer onto lighter items. You might want to place the hat in a laundry bag—that will protect it from getting damaged. If you don't have one, you can make do with a pillowcase.
Add a scoop of ACTIVE detergent to the washing machine and wash everything with cold water. Do not use hot water for your hat or cap as that can damage the fabric. Do not use bleach. Avoid fabric softeners as they will reduce the abilities of the item's moisture-wicking finish. 
Take your hat or cap out once the wash cycle is done. Place it on some sort of item such as a can or a jar—this will allow it to keep its shape while it dries. Do not put your hat or cap into the dryer.
How to Hand Wash Buff Hats and Caps
You can also wash their hats and caps by hand. In fact, the steps are very similar to what you'd do with their headwear.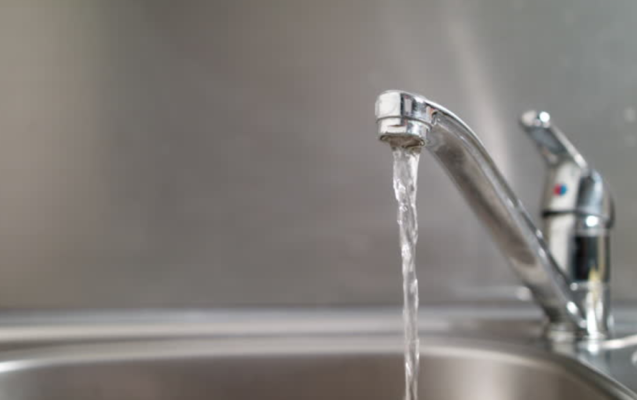 Fill a bucket or the sink 3/4 full with warm water. Mix in a scoop of ACTIVE detergent—you want to create a soapy solution by mixing it together. Immerse your hat or cap in the water once you see suds. Make sure that all of the fabric is submerged is in the mixture. Allow it to soak for 15 to 30 minutes.
Swirl your hat a few times in the solution once it's been soaked. You can gently rub the material with your hands but that's not entirely necessary. The soaking process would have gotten rid of most of the gunk.
The next step is to get rid of the detergent. Put your hat or cap under the faucet and rinse it clean with tap water. Repeat until the water no longer has suds. Transfer it onto a clean surface. You can pat it down with a towel to get rid of some of the wetness. Put the hat or cap on an object and allow it to air dry.
Best Laundry Detergent for Buff UV Protective Wear
ACTIVE detergent is ideal for Buff UV protective wear. Why? It is specifically designed for synthetic materials, such as those used in their headwear. How it works is that it contains three types of plant-based enzymes that go deep into the fibers to break down oils, sweat, bacteria, and dirt. In doing so, your items will come out of wash clean and smelling fresh!
Its list of pros doesn't stop there—ACTIVE detergent is also fragrance-free and filler-free. 100% natural and organic, the product does not contain any chemicals whatsoever. This means that you can rest assured knowing that you're not polluting the waterways.
Did we also mention that the formula is hypoallergenic? That's right, this makes it a great choice for those with sensitive skin. What are you waiting for? Try it today!
Note: This promotional offer is only guaranteed through the end of the day.