Asics is a Japanese company that specializes in footwear. More specifically, they sell shoes that are designed for sports such as tennis, training, running, and track and field. Not only that, but they also sell clothes such as jackets, track pants, sweaters, and more. 
More About Asics
Asics was founded by Kihachiro Onitsuka in 1949. Initially, the company only sold basketball shoes. It wasn't until later on that they started to manufacture other types of footwear. Nowadays, they're known for the Mexico 66 design, which consists of a pair of crossed stripes. In fact, it's become synonymous with the brand!
Nowadays, their shoes and apparel are available worldwide. While most of their sales are in Japan, they've also enjoyed success in North America and Europe.
More About Asics Products
Like we said earlier, the brand offers various types of footwear, most of which are geared toward athletes. With that said, they also sell casual shoes such as sandals and sneakers. As far as their market goes, their products are available for men, women, and children. The same thing goes for their apparel.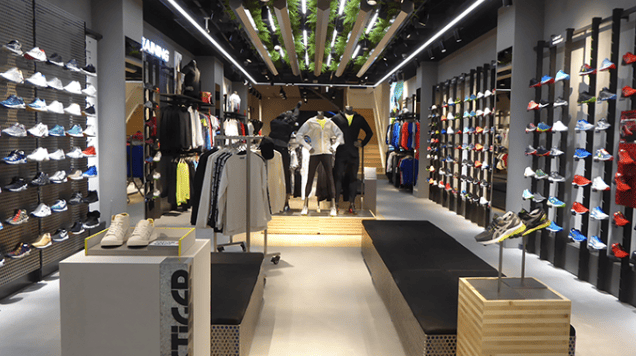 The best part, however, is that they're affordable. Despite being a well-known brand, their shoes are not that expensive at all. If anything, it's a little lower than some of its competitors. For example, you can easily get a pair of running shoes for under $150. That's quite a deal considering that they offer free shipping with orders over $100!
Taking Care of Asics Shoes and Activewear
Their shoes and activewear are known to be durable. There's a noticeable difference in construction if you compare it to cheaper brands. Now, having said that, it will show signs of wear over time. After all, there's no such thing as a pair of shoes or pants that'll last forever.
It is possible to extend its lifespan, however. It's not that complicated either—you just have to care for them properly. What does this mean? Don't leave your track pants in the laundry bin for days on end if you know that you've sweated in them. Your shoes should also be cleaned if you've gotten them dirty. The longer you wait, the harder it will be to remove the gunk! Wouldn't you want to get your money's worth out of the items?
Asics Technologies
Asics has developed a set of technologies that they use for their footwear. Here are some of them.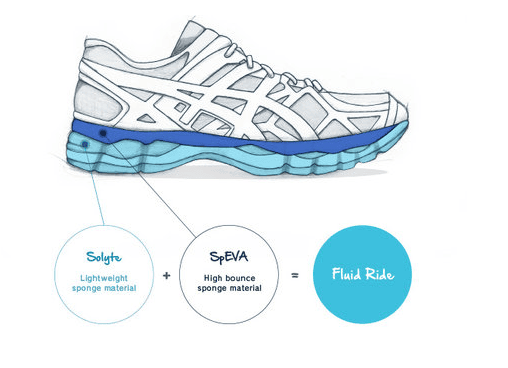 FluidRide Technology
FluidRide, as its name implies, allows you to improve your performance when walking or running. Not only is it lightweight, but its also shock absorbent. This means that there won't be as much stress on your foot when you're wearing the shoes.
FluidAxis Technology 
FluidAxis technology is developed with runners in mind. That is, it allows them to enjoy more comfort with each step without interfering with their natural movements. How does it work? It incorporates unique flex grooves on each side of the shoe.
Heel Clutching System
Their heel clutching system prevents your heel from moving while running and walking. This is done by reducing the gap between the heel and the back of the shoe. Not only does it improve the fit, but it also provides added stability.
Asymmetrical Lacing
Asics' asymmetrical lacing technology allows your feet to have better adhesion to the shoe. This improves the fit of the upper, which provides better comfort and performance.
Two Density Midsole
The Two Density Midsole is ideal for court sports such as tennis and basketball. It increases the speed of footwork and improves the shoes' cushioning properties.
IceWalk Rubber
Shoes with Icewalk Rubber technology allow you to walk easily even on icy roads. That is, the sole rubber contains silica sand, which provides grip and traction even in slippery conditions.
How to Wash Asics Running Shoes
Chances are, you'll have to wash your Asics shoes every once in a while. At the end of the day, it depends on how often you wear them. Don't worry, though, it's not as difficult as it sounds at all.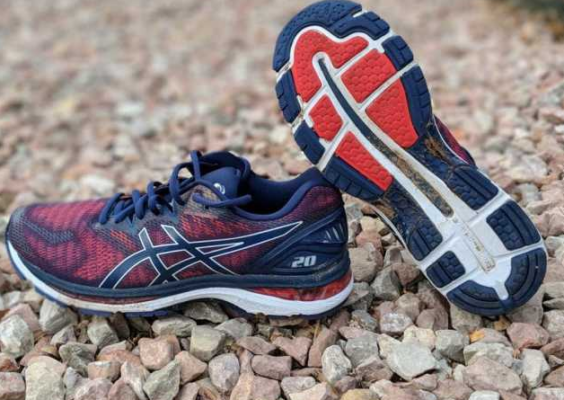 Washing Your Asics Shoes By Hand
The best way to wash Acid shoes is by hand. Start by taking out the insoles and shoelaces—you'll want to wash the different parts separately. Fill a bowl or bucket with warm water and add a scoop of ACTIVE detergent. Wipe off any mud or dirt with a clean paper towel.
Dip a soft-bristled brush or old toothbrush into the soapy water and clean the bottom of the shoes. Rinse it clean with a wet towel afterward. Next, clean the upper—the part that surrounds your foot. Assuming that it's made from canvas or mesh, you'll want to scrub gently with a wet sponge. Avoid submerging it in water. In the case of leather or suede, you'll want to use products that are specifically made for leather and suede.
Clean the insoles with the same brush, using the soapy water. Scrub off all the dirt and rinse it off with a wet sponge. Do not soak them in water, otherwise, the foam can warp and become damaged. As for the laces, you can scrub them with soap under running water.
Let the shoes air dry once all the parts have been cleaned. Consider stuffing them with newspaper or paper towels to hasten the process. Not to mention that it'll help them retain their shape! Never dry them by putting them in the dryer. The heat can damage the glue, which will cause them to fall apart.
Are Asics Shoes Machine Washable? 
It's generally not recommended that you put their shoes in the washing machine. It can, however, be done. If you choose to go this route, make sure to put them in a laundry bag. That will protect them from being damaged during the cycle. A clean pillowcase can also be used.
Note: Remember to remove the shoelaces and insoles before putting them in the washer. Consider placing them in their own laundry bag—that will prevent them from being tangled.
Place the shoes into the washer. Add a few large towels so that there will be some padding. Add a scoop of ACTIVE detergent and set it to a gentle cycle. If possible, set it so that there will be minimal to no spin. Consider adding an extra rinse cycle to remove the detergent. Never use fabric softener; it will coat your shoes with a waxy residue that'll attract dirt and debris.
Take the shoes out and let them air dry in an open area. You can speed up the drying process by stuffing them with newspaper or paper towels. Do not put them in the dryer.
Washing Instructions for Asics Tights and Leggings
Asics also offers activewear in addition to shoes. For example, they sell various styles of leggings and tights for men and women.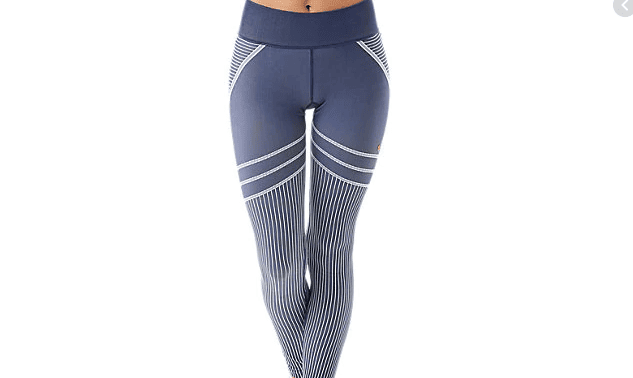 Are Asics Tights and Leggings Machine Washable?
Unlike their shoes, their leggings and tights are 100% machine washable. Start by turning them inside out—that will minimize abrasion and fading. From there, put them in a mesh bag. You don't have to, but they'll last much longer if you do. For one thing, it'll serve as a barrier against your other clothes (yes, you can wash their leggings and tights with other garments).
Open the lid and place the laundry bags into the washing machine. Add one scoop of ACTIVE detergent (possibly more depending on the size of your load) and set it to a "delicate" cycle. Do not use bleach or fabric conditioners on the tights and leggings. If necessary, you can use natural vinegar as a softening agent. Also, avoid using hot water as high temperatures can harm the fabric.
Run the cycle and wait for it to finish before taking out the laundry bags. Remove your tights and leggings and put them in an open-air area to dry. For the best results, hang them on a clothesline or drying rack. Do not tumble dry.
Handwashing Asics Tights and Leggings
Asics tights and leggings can also be washed by hand—you don't have to use the washer. For this method, you want to fill a sink half-full with warm water. A basin or large container also works. Once that's done, add in one scoop of ACTIVE detergent. Dissolve the powder by swishing the water with your hand several times. You'll end up with a sudsy solution.
Turn the tights and leggings inside out and submerge them in the detergent-water solution. You may want to push down a few times to get the fabric fully saturated. The next step is to let the items soak—ideally, for at least 20 to 30 minutes. This is essential as it'll help to get rid of any sweat or dirt on the garments.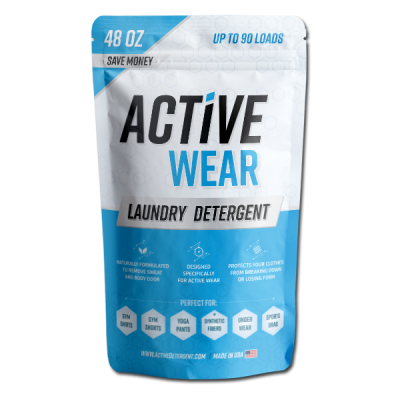 Rub the fabric between your fingers gently to remove any remaining debris. Drain the (now dirty) sudsy solution and re-fill the sink with clean water. Use it to rinse the tights and leggings—you want them to be free of detergent. You can also put it under running water; continue until there are no more soap bubbles and the water comes out clear.
Lightly squeeze out the excess water and place the tights and leggings on a clean surface. If necessary, use a towel to blot out some of the moisture before hanging it up. Let it air dry—it shouldn't take more than a few hours. Never place them in the dryer.
Note: You can wash Asics tops, base layers, and socks in a similar fashion.
Note: This promotional offer is only guaranteed through the end of the day.