Basketball is easily one of the most popular sports in the world. The goal is to score as points by throwing a ball into the opposing side's basket—those with the most points are declared the winners.
A great form of exercise, it comes with many health-related benefits. For starters, the sport burns an incredible amount of calories—upward of 700 per hour! It will also strengthen your muscles, boost your stamina, and improve your concentration, among other things.
What Are Some Good Gifts to Get for Basketball Players?
Basketball is such a common sport that you're bound to know at least one person who plays. Perhaps your high school buddy likes to spend time in the court? Or maybe your co-worker with his kids?
Why is it important to know that they play basketball? It makes picking out a gift a whole lot easier! Instead of blinding buying something, you can get them an item that they can use for the sport. Just think about it, wouldn't you want to receive something practical?
Need some ideas as to what to get your friend? Then you're on the right page! For your convenience, we've compiled a list of products that would make great gifts for basketball enthusiasts! Keep reading to find out what they are!
10 Best Gift Ideas for Basketball Players in 2023 – Our Recommendations
How about gifting them one of these items? They're bound to like it, I'm sure!
1. The Mug With a Hoop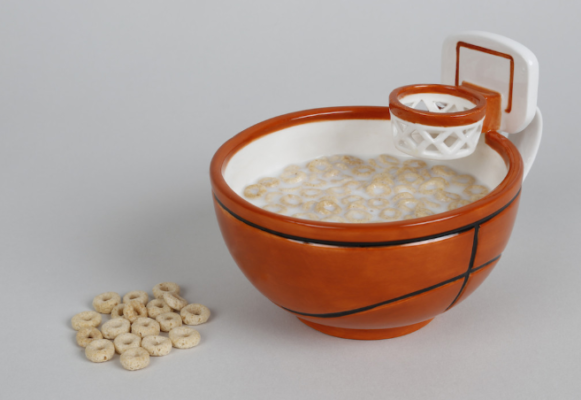 Basketball players need to eat too! How about giving them some sort of cup? They can use it for coffee, soup, even ice cream! If anything, it definitely fits into the practical category.
MAX'IS Creations sells a fantastic mug that's perfect for basketball enthusiasts. You see, the entire thing is shaped like a basketball! That's not the cool part, though—it actually comes with a miniature hoop on the side! You might not be able to throw balls in but you can toss marshmallows or other snacks in for fun. The item measures approximately 6.5" x 5" x 4.5" and is completely dishwasher safe. When you're done eating, you can just pop it in for an easy wash!
Price Range: $25 to $30
2. SKLZ Quick Ladder
Footwork is important when it comes to playing basketball. After all, you need to be able to run up and down a court while dribbling a ball! It's not as easy as it sounds—it require a considerable amount of coordination. For this reason, many basketball coaches recommend doing some sort of agility work at home.
The SKLZ ladder is a great tool for those who want to do some agility drills. When used properly, it can help to develop speed, better footwork, and explosive power. Not only that, but it can improve your balance, stability, and technique—that way, you'll be able to perform better when you're out on the court! It's not specific to basketball either—it caters to all sports.
The Quick Ladder comes with 11 heavy-duty plastic rungs and thick, nylon straps that are sewn in place. In other words, you won't have to worry about the rungs moving around! It even includes a training guide that explains various footwork drills.
Price Range: ~$30
3. Nike Men's Pro Compression Tights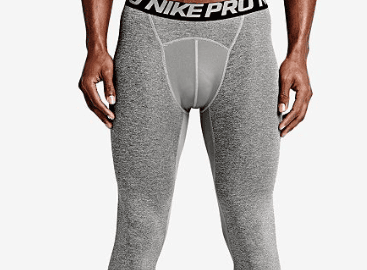 Injuries are not uncommon on the basketball court. Fortunately, there's a product that can help—compression pants. Crafted from powerful fabrics, they protect your muscles and joints by reducing the impact of shock waves. That's not all, they will also allow for quicker recovery after intense exercise.
These garments are made by a number of brands. Wondering which to get your friend? Consider the Men's Pro Tights by Nike. Made from polyester and spandex, the tights provide just the right amount of compression on your legs. Featuring Dri-FIT technology, you won't have to worry about feeling clammy when you're out shooting hoops—the sweat from your skin will automatically evaporate from the service!
Speaking of which, the tights also come with mesh on the inner gussets for maximum ventilation. Machine washable, they come in several different colors including grey, black, white, red, and orange. Now you just need to figure out your friend's size!
Price Range: ~$30 to $35
4. ShotTracker For Basketball
Wouldn't it be great if there was some sort of gadget that can track your basketball progress for you? Turn out, there is something like that—it's called ShotTracker for Basketball! You can think of it as a mini helper.
It consists of three components—a net censor, a wrist sensor, and an app. Whenever you shoot, the sensor on your wrist will capture the attempt—whether the shot was made or missed. The results will then be sent automatically to the app, which is available for both Android and iOS devices. In other words, you'll be able to see all of your shooting statistics on the platform.
What's more is that the app also comes with more than 100 workouts and drills, all of which are designed to improve your performance. There are also virtual camps and challenges that you can participate in.
Price Range: $119
5. Basketball Dribbling Glasses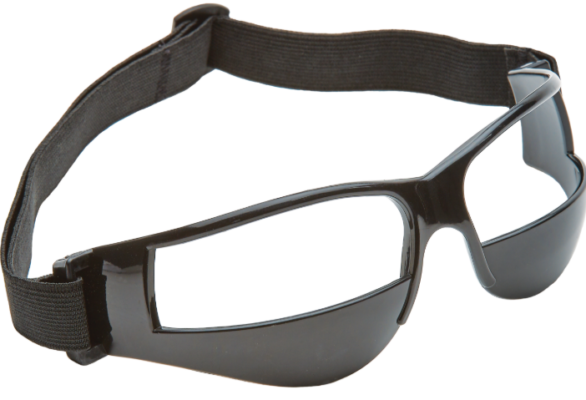 Dribbling is an essential skill that you need for the game. Not only does it allow you to keep control of the ball, but it also lets to travel past your opponents. It's not as easy as it sounds, though. One of the biggest problems that young players have with dribbling is that they keep looking down at the ball—this prevents them from seeing their teammates on the floor!
As it turns out, there's a training aid that can help with that. Ever heard of Basketball Dribble Glasses? That's right, it's an actual thing! They work by blocking out the lower field of vision—don't worry, though, they won't inhibit their ability to shoot. If anything, they will increase a player's reaction time and confidence on the court. SKLZ has an affordable pair that you can get for under $10. Made out of soft plastic, it comes with an adjustable strap for a comfy fit. Over time, they'll even mold to your face!
Price Range: ~$10
6. Active Detergent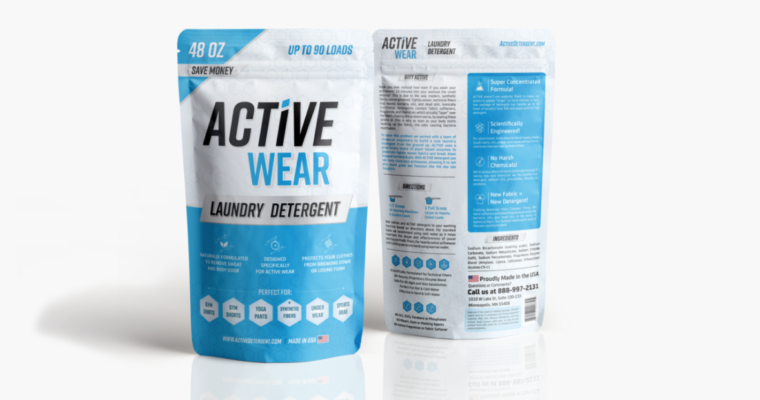 Basketball can be tiring with all the running around that you have to do in the court! Not to mention that you have to pay attention to where the ball is! Given that, it's only natural that you'll be sweating—especially if you've been playing for a while.
Don't want your jersey to smell? Then be sure to wash it after the match. With what? Try Active Detergent! Unlike other detergents, it is specifically formulated with athletic clothing in mind. In other words, it will effectively remove all sweat, body oils, bacteria, and dirt from the fabric! What's more, is that it's all natural—that's right, you won't have to worry about it irritating your skin or polluting the environment. Who'd say no to something like that? You won't have to break the bank for it either!
Price Range: ~$20
7. Ball Hog Basketball Gloves
Ball-handling workouts are must if you're serious about basketball. They don't necessarily have to be done at the court either—you can practice the drills at the park or even in your bedroom! Want to take it a step further? Consider getting a pair of Ball Hog Gloves!
These specialized gloves are designed to improve your ball handling. How? They work by removing the natural grip of the basketball. That's not all, they're also weighted—this will force you to work harder to perform the same movements with your hands. Over time, that will help to strengthen your fingers, which will improve your overall ball control. Not a fan of weights? They're also a non-weighted option.
Price Range: ~$50
8. Nike Hoops Elite Max Air Team Backpack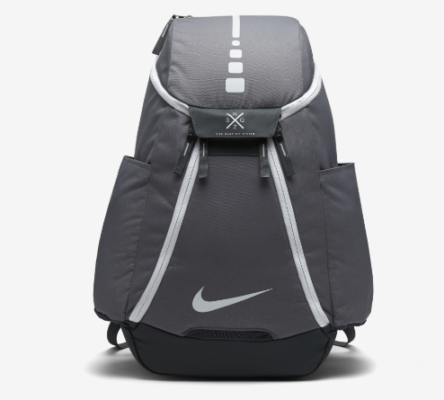 There are certain things that you need to bring to basketball practice. For instance, you'd need your uniform, shoes, water bottle, and other gear. Obviously, you'd need some sort of bag to hold everything. How else would you pack everything to the court? There's no rule that specifies you need a certain type of bag, but backpacks really shine in this area.
Perhaps you've noticed that your friend's practice bag is falling apart? How about surprising them with a new one? The Nike Hoops Elite Max Air Team Backpack is a great choice! Featuring a quad zip system, you'll easily be able to access your gear from a variety of angles. There are also multiple pockets in and around the bag—you won't have any issue fitting everything in.
Did we also mention that it comes with Max Air units in the shoulder straps? Now you'll be able to carry around your belongings in comfort. That's not all—the bottom is also water-resistant as well. In other words, you won't have to worry about your things getting wet!
Price Range: ~$100 to $120
9. NBA 2K22 Video Game
Is your friend an avid gamer? Perhaps they've mentioned their hobby before? If so, you might want to consider getting them a video game! Which one? Why, a basketball-related one of course!
Ever heard of the NBA 2K series? It's easily the most popular basketball game out there. Honestly, it's a must-have for anyone who likes to play video games. Even NBA players sit in front of their TVs to play the title! Who? Josh Hart, Ben Simmons, Lonzo Ball, and Nick Young, among many others! There's just something about obtaining all of the titles in-game.
Since it's 2023, you'll want to get your friend the NBA 2K22—it's the newest and 20th installment in the franchise. Be careful, though, the game is available for a number of consoles. You'll want to make sure that you're getting the right one! For instance, you wouldn't want to get them the Xbox One version if they own a PlayStation 4! Not sure which system they use? You can never go wrong with the Microsoft Windows edition—surely they have a PC, right? Of course, there's always the option of just asking them which version they'd like.
Price Range: ~$20
10. Game Tickets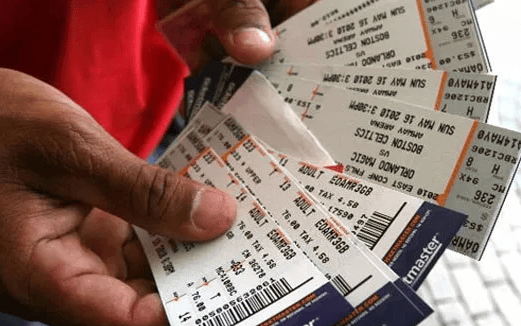 Is your friend into the NBA? If so, tickets to a game might be a good idea. After all, watching them play in front of your very own eyes is always fun—especially if you're a player yourself!
Worried about cost? Don't be. Unless you're getting VIP tickets, the prices are actually quite tame. Of course, that varies from game to game. You can buy tickets and check out who'll be playing at the official NBA website. Is there a certain team that your friend likes? Not sure? Why not ask them? I'm sure they'd love to see their favorite team up close and personal!
Price Range: Varies
Note: This promotional offer is only guaranteed through the end of the day.