Andie is a luxury swimwear brand that offers one-piece swimsuits and bikinis for women. Not only that, but they also have an intimates collection, which consists of barrettes, underwear, and more.
More About Andie
The female-owned business was founded by Melanie Travis in 2016. One thing that sets them apart from other companies is their try-before-you-buy model. That is, consumers can order, try on, and send back swimsuits that they didn't like with a pre-paid mailer included in the kit.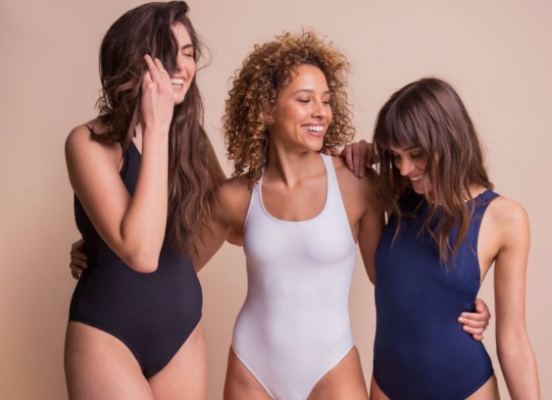 Given that, all orders must be conducted through their website.
What Kind of Swimwear Do They Sell?
Andie sells a variety of swimsuits from one-pieces to bikinis, all of which are available in various sizes (XS to XXXL). On top of that, they also have a maternity and kids collection.
Price-wise, you can expect to pay between $40 to $120 per item. For example, you can get one of their one-pieces for about $95. Or if you want, you can shop from their sale section, where you can snag some suits for cheap. Keep in mind, however, that you may have to pay for shipping (it depends on your location).
Taking Care of Andie Swimwear
Swimwear is different from regular clothes in that they're more delicate. For one thing, the fibers tend to stretch more easily. That's why it's so important to wash the pieces properly. The last thing that you want is to accidentally ruin your one-piece by washing it the wrong way!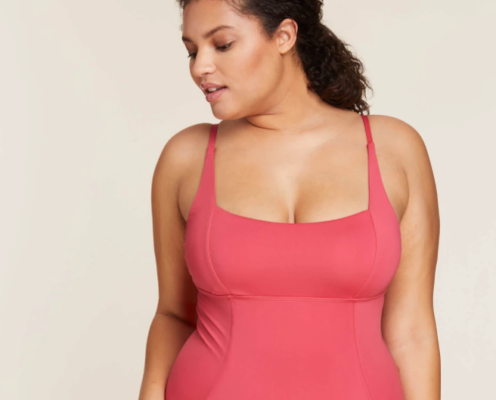 Tip: Washing your bathing suit right away will help reduce bacteria growth and odor.
Fabrics Used By Andie
Before we dive into the washing instructions, let's take a look at the fabrics that they use for their swimsuits.
Note: All of their swimsuits offer UPF 50+ protection
Recycled Polyester
Recycled polyester (rPET) is made by melting down existing plastic (e.g. post-consumer bottles) and re-spinning it into polyester fiber. Unlike cotton and other natural fibers, it doesn't stretch, tear, or pill easily. On top of that, it's light, moisture-resistant, and retains its shape well. With that said, it does have a few cons. For one thing, it's not very breathable. Also, it's temperature-sensitive (i.e. it can shrink).
Spandex
Spandex is a soft manmade fiber that's known for its elasticity. For this reason, it's often used in stretchable clothing such as leggings, sports bras, and bathing suits. Not only is it lightweight and comfortable to wear, but it's also durable and resistant to perspiration. As with most synthetic fabrics, however, it doesn't allow your skin to breathe easily.
Nylon
Nylon is a silky material that's derived from petroleum. Similar to spandex, it has great elasticity (it can stretch up to 33% of its length). On top of that, it's resistant to abrasion, static, and moisture. It also repels water, which makes it a popular choice for swimsuits. However, it's heat sensitive and can pill with regular washing.
How to Wash Andie One-Piece Swimsuits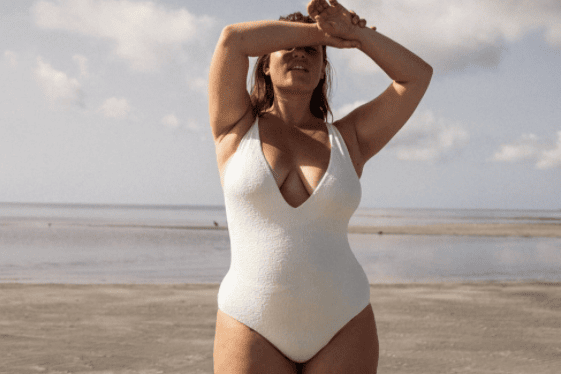 Tip: Rinse your one-piece in cold water immediately after wearing. That'll remove chlorine, sunscreen, body oils, and salts from the fabric, which will make it last longer.
Hand Washing Andie One-Piece Swimsuits
Fill a clean sink or washtub with cool water. Add half a scoop or less of ACTIVE detergent and swish the water with your hand to dissolve the powder. Turn your one-piece inside out and place it in the sink once it's thoroughly combined; the item should be completely submerged in the soapy solution.
Note: Most of their one-piece swimsuits come with removable soft cups. We recommend taking them out and washing them separately (just treat them as you would the swimsuit).
Swish the one-piece a few times through the water and let it soak for up to 20 minutes. Rinse well with water afterward. We recommend draining the sink and refilling it with clean water, however, you can also hold the suit under running water. Continue to rinse until all soap suds are gone.
Gently squeeze the excess water out of the fabric. Don't wring the suit like a dishcloth as that'll damage the fibers.
Spread your one-piece on a laundry rack and allow it to air dry out of direct sunlight (the sun's rays can break down the fibers and cause the colors to fade). Alternatively, you can lay flat to dry; that will give the fabric a chance to reshape. Avoid hanging it up with a hanger—that can stretch out the suit. Don't tumble dry.
Can You Machine Wash Andie One-Piece Swimsuits?
It's best to wash their one-pieces by hand. Having said that, you can put them in the washing machine—just try not to do it every time as it can be damaging to the fabric.
Remove the soft cups from the top and turn the one-piece inside out; that'll prevent the outer fabric from snagging or pilling. Next, place the item in a mesh laundry bag (including the removable cups). It'll protect the straps from catching on your other garments. Also, it'll prevent the suit from being thrown around during the wash cycle.
Note: You can wash one-piece swimsuits with other activewear (without hardware such as zippers) as long as the colors are separated (darks with darks, lights with lights).
Place the laundry bag inside the washing machine. Consider adding a couple of towels if you're washing a small load—it'll help balance the weight. Once you've added everything, pour in a scoop of ACTIVE detergent. Do not use fabric softener/conditioner; it will trap in the body oils and sweat.
Choose a cold water cycle and run on a delicate setting. Never use hot water; it can stretch and wear out the suit's synthetic fabric.
Retrieve the one-piece once it's done washing and lay it flat to dry so that it can retain its shape. Alternatively, you can spread it across a drying rack. Remember not to use the dryer. Wait until the soft cups are completely dry before replacing them.
Washing Andie Two-Piece Swimsuits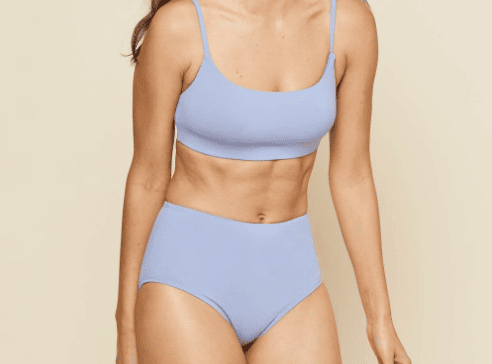 As with one-piece suits, you want to start by rinsing the item with cold water.
Washing Andie Two-Piece Swimsuits By Hand In the Sink
Take your bikini to the sink. Fill the latter with cool water so that it's half full and pour in half a scoop of ACTIVE detergent. Wait until the powder is completely dissolved before immersing the pieces (they should be inside out) in the water. Make sure that they're completely covered by the soapy solution.
Note: It's best to wash the removable cups separately (remove them from the top and soak them in the same soapy water).
Gently massage the fabric with your hands to work in the detergent. Let it soak for 15 to 20 minutes afterward.
Drain the sink or tub after soaking and refill with cool water. Press the pieces up and down to rinse the pieces. Or if you want, you can hold them under running water. Continue to rinse for 2-3 minutes until all of the detergents have been washed off.
Gently press out the excess water. Avoid wringing the pieces like a towel. Rather, lay them flat to dry. A laundry rack can also be used. You can place the soft cups back into the top once they're completely dry. If necessary, you can also blot the two-piece with a clean towel.
Machine Washing Andie Two-Piece Swimsuits
Remove the soft cups from the top and turn the pieces inside out. Place them in the same laundry bag; that'll keep them together and protect them from being damaged during the wash cycle.
Put the laundry bag in the washing machine (and the rest of your clothes if you're washing them with other things). If necessary, add a couple of towels; that'll help to maintain a balanced load. Add one scoop of ACTIVE detergent to the drum/dispenser. Make sure not to use fabric softener as it'll make it harder to wash out dirt and sweat.
Set your washer to a delicate setting and run a cold water cycle. Avoid hot water as it'll damage the suit's stretchy fabric.
Wait for the cycle to finish before retrieving your laundry bag. Take out the pieces and lay them flat to dry. Alternatively, you can drape them across a rack. Make sure not to expose them to direct sunlight; the UV rays will cause the fabric to fade.
The Best Activewear For Andie Swimwear
The type of detergent that you use matters when it comes to swimwear (and other activewear, for that matter). Ideally, you want to use something with enzymes as they're capable of physically eliminating sweat, dirt, and oils, etc. That's why ACTIVE detergent is the ideal choice. It's a plant-based formula that contains three types of enzymes, which makes it that much better at cleaning your swimwear.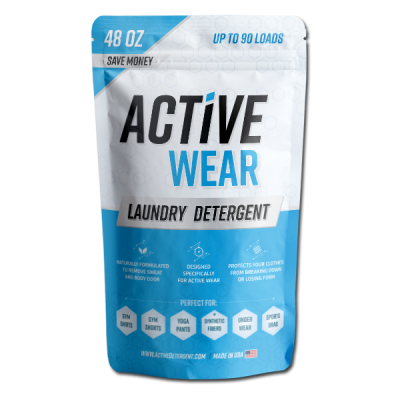 Also, it's 100% all-natural. It does not contain any fillers or chemicals. In other words, it won't cause any skin reactions. Not to mention that it's better for the environment! And remember, it's not just for swimwear—you can use it for other activewear as well (did the name give it away?) such as leggings, sports bras, tank tops, and more.
Note: This promotional offer is only guaranteed through the end of the day.