Swimming is a great all-round activity. Not only will it strengthen your heart but it'll also benefit your lungs, muscles, endurance, etc. The best part? It's a low-impact exercise. In other words, it won't hurt your knees, hips, and other weight-bearing joints. This makes it a great exercise for those with arthritis or injuries. 
You don't need anything special to participate either—just a swimsuit. Made of nylon or polyester, these tight-fitting garments help us retain heat by hugging the body. There are various styles as well. For example, there are bikinis, one-pieces, bandeaus, and tankinis. At the end of the day, it depends on what you'll be doing in the water. For example, there are special bathing suits for competitive swimmers that are designed to reduce friction and drag.
Taking Care Of Your Swimsuit
Swimsuits are much more delicate than regular clothes. Given that, it's absolutely crucial that you care for them properly. The last thing that you want is to ruin them after just a couple of wears! Not to mention that it can affect you as well.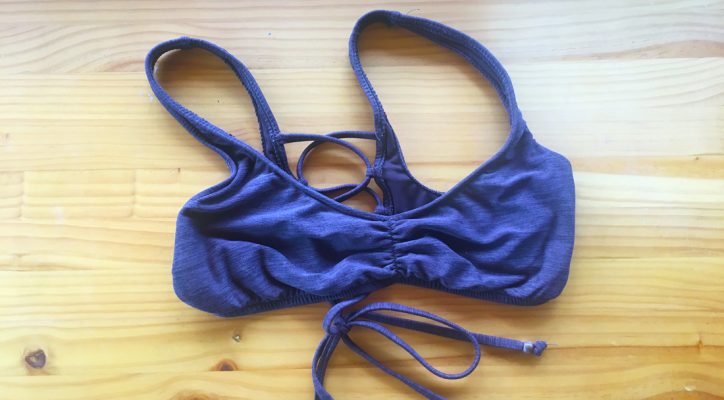 For example, wearing a dirty swimsuit can easily lead to skin irritation. That's why you always want to wash your swimsuit before wearing it to the pool. Because let's face it, it's probably not as clean as it looks. Who knows what it might have come into contact with at the store or factory? Plus, there's always a chance that someone tried it on before you.
Similarly, it's important that you wash your swimsuit after each wear. For one thing, you don't want to let chlorine remain on the fabric. Not only can the smell be overpowering but it can also damage your swimsuit over time. The same thing goes for sunscreen and body oils. 
Why Is Chlorine Used in Swimming Pools?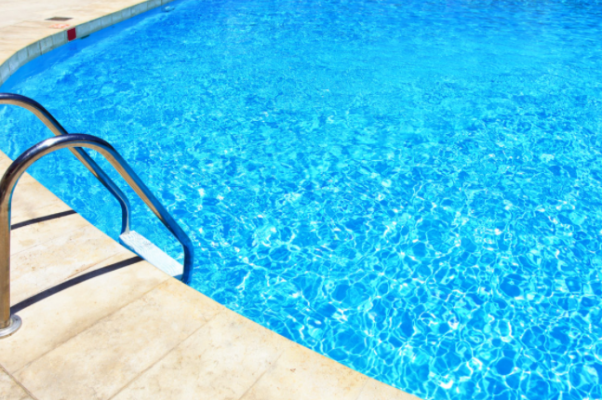 Chlorine is an antiseptic that's commonly used in commercial pools. That is, its job is to kill pathogenic microorganisms (e.g. bacteria, viruses, algae, etc) in the water. That way, you can swim safely without having to worry about getting sick. Because let's face it—a pool can get contaminated easily. Not only is their sweat, but there's also saliva, cosmetics, and other unwanted substances that can get into the water.
Why Do Pools Always Smell Like Chlorine?
Believe it or not but that "chlorine smell" in pools is actually not due to the chlorine—it's from the chloramines. What are they? They're chemical compounds that result when you combine chlorine disinfectants with oils, urine, and perspiration. 
In a well-managed pool, the water shouldn't have an odor. Ultimately, it's due to the build-up of these impurities that lead to the "chlorine smell."
Potential Dangers of Chlorine
Chlorine is necessary for sanitization purposes but that doesn't make it 100% safe. For one thing, it's a well-known skin irritant. You've probably experienced this before—you dip in the water and you end up with stinging, blurry eyes. In some cases, it can even use skin rashes such as eczema. 
That's why it's so important to limit your time in the water. Also, if you own a pool, make sure not to over chlorinate it. Remember, it's powerful stuff—so always stick to the recommended amount. 
Protecting Yourself From Chlorine
There are several things that you can do to protect yourself from chlorine. For example, it helps to wear a swim cap and goggles. The former will prevent chlorinated water from reaching your head while the latter will protect your eyes. Another thing that you should do is rinse yourself before entering the pool. By wetting your skin and hair, they won't absorb as much chlorine.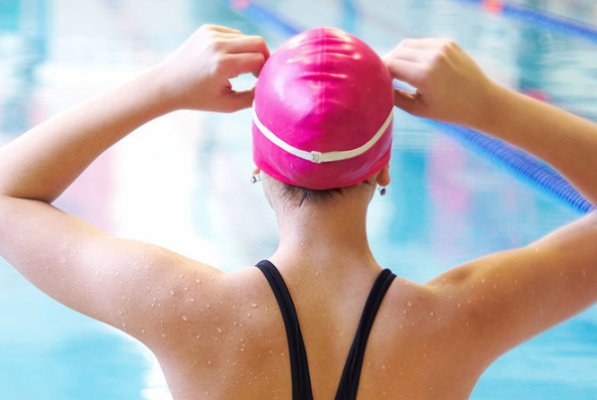 Finally, you can create a skin barrier. The easiest way to do this is to apply a thin player of oil to the skin. For instance, you can use almond, avocado, or organ oil). As for your lips, you want to use a natural balm. 
Best Ways to Remove Chlorine Smell From Swimsuits
Chances are, your swimsuit will end up smelling like "chlorine" after a day at the pool. The good news is that you can wash it off. In fact, there are several ways that you can do it! We'll be going over them below.
Hand Wash With ACTIVE Detergent and White Vinegar
Hand wash your swimsuit as soon as possible after swimming. The longer you wait, the harder it will be to get rid of the smell. Anyway, the first thing that you want to do is rinse the bathing suit. If you can, let it soak in cool water for 20-30 minutes—that will loosen any chemicals that can damage the fabric. Alternatively, you can wear the swimsuit into a cool shower. If anything, it's a simple way to give it a good rinse.
Once you've done that, mix half a scoop of ACTIVE detergent with cool water in a sink. Next, add one cup of white vinegar—it'll help to get rid of most odors, including the chlorine smell. Gently swish the solution a few times; it should become sudsy. Afterward, transfer your swimsuit into the sink. Allow it to soak for at least one hour (it's perfectly fine to leave it in the water overnight).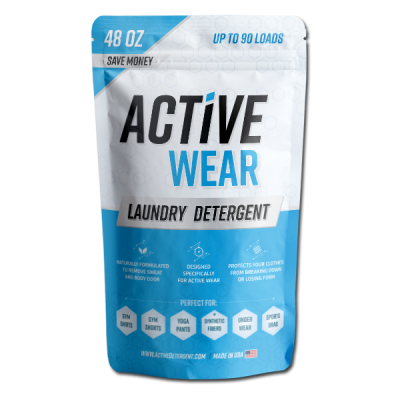 Note: Never rinse or wash your bathing suit with hot water. The synthetic fibers can easily warp or become deformed if exposed to heat.
After soaking, rinse the swimsuit under running water. As you're doing that, gently massage the fabric with your hands. Your goal is to remove all the chemicals, dirt, and oils that might be embedded in the fibers. Continue to rinse until the water becomes clear. You may have to remove some of the soap by squeezing on the swimsuit. Never wring, though.
When you're done, lay it flat on a clean towel to air dry. Try not to hang your bathing suit by the straps as that can cause the material to stretch, which can affect their fit.
Pro-tip: If detergent isn't enough, you can always try a dechlorinating solution. You can find them at most swim shops. If you want, you can even buy the ones for aquariums—they pretty much work the same way. All you have to do is fill a tub with water and add a couple of drops in. Swish to mix and place your swimsuit in. Allow it to soak for at least 10 minutes; the dechlorinator will help neutralize the chlorine that's on the fabric, which will help with the smell.
Machine Wash With ACTIVE Detergent and White Vinegar 
Generally speaking, it's better to wash your swimsuits by hand. However, you can run them through the washing machine every once in a while. Start by turning it inside out. From there, place it in a garment bag—that will protect it from getting snagged or damaged during washing.
Note: Even if you're machine washing, you still want to soak your bathing suit first. That'll allow it to come out cleaner. For the best results, add a bit of white vinegar to the detergent solution and leave the bathing suit in for at least one hour. From there, you can transfer it to the washing machine.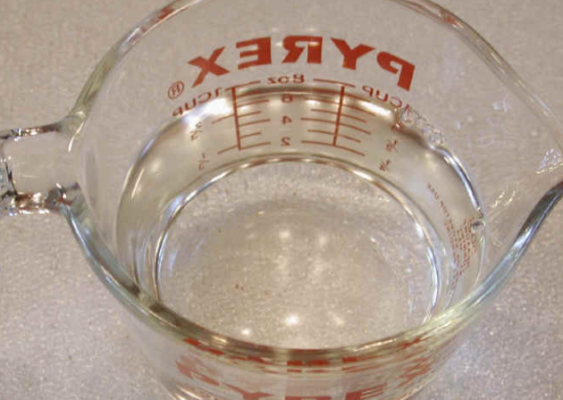 Once you've loaded everything in, add one scoop of ACTIVE detergent. Next, pour in a cup of white vinegar—that's the key ingredient to getting rid of the chlorine smell. Set the washer to a delicate cycle (this is super important) and allow it to run. When it's done washing, take out your swimsuit and lay it flat to dry on a clean towel.
Pro-tip: Is your swimsuit excessively smelly? If so, you might want to consider adding half a cup of baking soda during the rinse cycle. Together with the white vinegar, it'll help neutralize the odors.
Never should you tumble dry your swimsuit. The heat will cause it to lose its shape. Not to mention that the high temperature can also ruin the elastic.
Tips For Making Your Swimsuit Last Longer
Want your bathing suit to last longer? Here are a few tips that you might want to consider!
Rotate Your Swimsuits
Most, if not all bathing suits contain spandex. While it helps the garment hold its shape, it does need some time to snap back to its original position. Given that, you might want to rotate your swimsuits if you go to the pool often. That way, you won't be overstretching the material, which can compromise it in the long run.
Avoid Hot Water
Generally speaking, you don't want to expose your swimsuit to hot water. In other words, don't wash it with hot water and limit your time in the hot tub. Or, if you have a habit of going in for a dip regularly, reserve one bathing suit just for the hot tub. That way, you won't ruin your other ones!
Sit On a Towel
Avoid sitting on rough surfaces such as the ground next to the pool—even benches. It can easily snag and tear the material of your swimsuit. Instead, make a habit of sitting on a towel.
Note: This promotional offer is only guaranteed through the end of the day.