Martial arts are often seen as a competitive sport. An old practice that's associated with East Asian cultures, it has a rich history that dates back hundreds of years. Some of the most popular types include Judo, Karate, Taekwondo, Jiu-Jitsu (BJJ), Tai Chi, and Krav Maga. You can't just lump all of them together, though—they're all different in their own ways. For example, Taekwondo emphases kicking techniques whereas the other styles use more hand attacks. One thing is the same, though—they all have similar health benefits.
First and foremost, it will increase your mobility. That is one thing that all martial arts have in common. Not only that, but it will also improve your strength, flexibility, stability, and coordination. A moderate-intensity activity, it'll also help you to lose weight. After all, you can easily burn up to 500 calories in one class! Assuming that you train on a regular basis,  it will also lower your blood pressure, which is better for your heart. The bottom line is—it'll help you achieve an overall healthy lifestyle. Given all that, it's not surprising to know that martial arts are as popular as it is today! 
How Many Martial Artists Do You Know? 
Martial arts are so popular you probably know at least one person who's involved with it. Remember, it's not just an activity for kids, adults do it too! In fact, millions of people do it regularly. Perhaps your nephew is into karate? Or maybe your brother-in-law is into taekwondo? You'd be surprised just how many people do it as one of their hobbies!
With the holidays coming up and all, that can be great information. Why? It's something to consider when you're out there, picking a present. Let's face it—who wouldn't want something that they can use for an activity that they enjoy doing? It's practical.
Not sure what type of martial arts-related product to get? Don't worry, that's exactly why this page exists. We've done the research for you and have put together a list of items that your friend might like below. You can find out what they are by scrolling down!
8 Best Gift Ideas for Martial Artists in 2023 – Top Recommendations
I'm sure there's at least one item on this list that your martial artist friend would love. Go ahead—take a look at them. See which one would be a good fit!
1. Foam Roller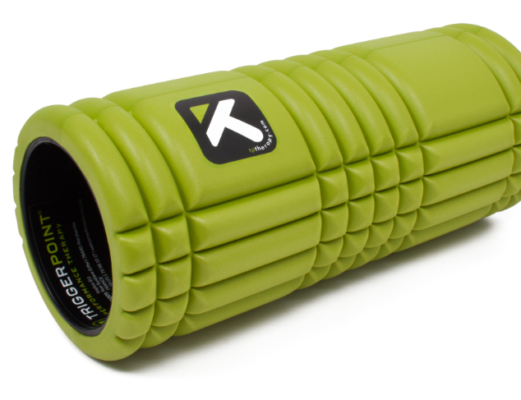 Most, if not all martial arts involve a full-body workout. In other words, there's a high chance that a training session will result in tired, achy muscles—this is due to microtears. That's just part of the process. Given time, your muscles will repair themselves but it just takes time. Want to speed up the process? Use a foam roller. Basically, it's a cylindrical tube of compressed form that you use to relieve muscle soreness, tightness, and inflammation. Done properly, it can greatly reduce DOMS.
There are many brands that make foam rollers but TriggerPoint is our favorite. Constructed from quality materials, they won't be breaking down any time soon—even with repeated use. What's more, is that they offer different hardness levels. So you can choose the one that's best for your friend (tip: don't choose the super firm one if your friend has never used a foam roller before).
Featuring a patented design, its surface pattern is ideal for rolling through knots, kinks, and tight muscles. Not sure how to use it? No worries—it comes with access to a free online instructional video library so your friend will know exactly what to do with it.
Price Range: ~$25
2. Protein Shaker Bottle
Many people make protein shakes and for good reason. A nutritional supplement, it helps to build muscle and repair tissue—two important things for people who're involved with martial arts. In some cases, it can even aid in weight loss! As far as the actual shake goes, you have a couple of options. You can either buy the pre-mixed stuff in stores or mix your own. Most go for the latter, as it allows them to customize the beverage. For example, you can add fruit or greek yogurt to the powder. Some people also like to add nuts. At the end of the day, the choice is yours.
Assuming that you want to make your own, you'll need some sort of protein shaker bottle. Put it simply, it's a bottle that allows you to mix and measure protein powder with other ingredients. How are they different from normal bottles? They come with a mixer in the middle that lets you dissolve the powder. Simply put it in, seal the lid, and shake. That's all there is to it.
Think your friend might like something like that? Then go for it! We recommend the classic bottles by BlenderBottle, which are available on Amazon. Featuring a stainless steel wire whisk, you'll be able to dissolve the powder in a matter of seconds. Adding the liquids is also easy as it comes with a wide mouth. There are also embossed markings on the side that let you know how much you've added.
Price Range: ~$8.50
3. Custom Fitted Mouthguard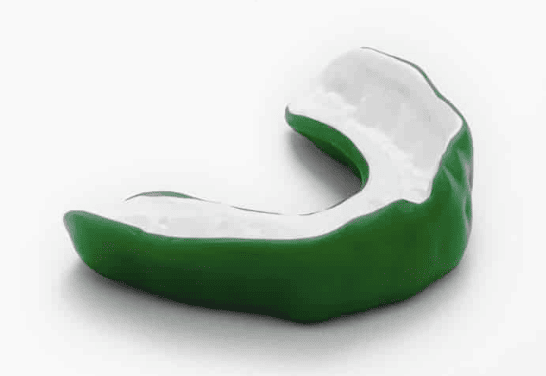 Martial arts are pretty much contact sports. After all, most of them involve one-on-one combat. Ultimately, what this means is that there's always a chance of injury. That's the reason why you have to wear protective gear while you're training! The mouth, however, is not always as protected as the rest of your body. One wrong move and you can easily hurt your teeth cheeks, tongue, or even jaw! That's why mouth guards are a thing. They're a plastic device that protects your mouth.
There are various kinds that you can get but let's face it—the ones they sell in stores aren't going to be a perfect fit for your teeth. Don't get me wrong, they'll still protect your mouth but wouldn't it be better if you could get something that's custom fit?
Did your friend suffer a mouth injury from their martial arts training a while back? If so, you might want to consider getting them a custom-fitted mouthguard as a gift—that way, they'll be able to train knowing that they're fully protected from injuries. Just know that they can be pricing depending on what you get!
Price: From $100 to $300+
4. Grappling Dummy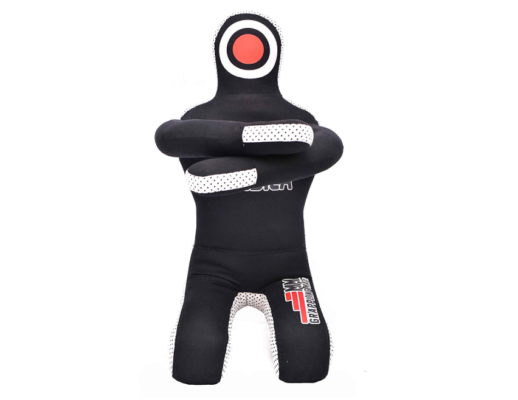 Grappling is a huge part of martial arts. For example, it's commonly used in jiu-jitsu and judo. Basically, it's where you grip and size the opponent onto the floor. In a way, it's almost like performing a take down. It allows you to gain a physical advantage against the other party.
Normally, it's something that you can only practice if you have a partner. After all, who are you going to take down if it's just you? But you know what? Now you can get a grappling dummy. It's pretty much what it sounds like—it's a dummy doll that you can use to practice your techniques on. Provided that you have enough space at home, you'll be able to try out all sorts of submissions and throws on him—that way, you'll be able to improve quickly in your martial arts class!
For what they are, they aren't that expensive either! You can easily get one for a little over $50. Personally, we recommend the ones by Jendila. Made from durable canvas material, they come with arms and legs, both of which can be repositioned during practice. If you want, you can also make them sit and stay on their legs! Just one thing—they come unfilled so you'll have to fill it up yourself. You can use pretty much anything but rags and shredded cloths work best.
Price: $50-80 depending on the size
5. Fitbit Charge 3 Activity Monitor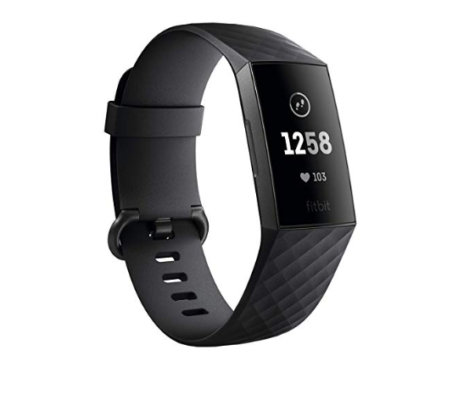 Doing martial arts is a great way to stay fit. Want to know the specifics as to how you're doing? Get a fitness tracker! If anything, it's the best way to understand your overall health. You can use it to monitor calorie consumption, heartbeat, distance walked, and more. It's pretty much like a tiny computer that you wear. Depending on the device, you might even be able to sync your information to an app, which you can then view on your phone!
There are many fitness trackers out there—one of the most popular being the ones by Fitbit. Take the Fitbit Charge 3, for example, it allows you to track your sleep, calories burnt, heart rate, activity trends, and more. In total, there are 15 exercise modes to choose from. Pick any one of them and you'll be able to see your exercise stats in real time. Did we also mention that it's swim-proof? So if you want to go for a swim after your martial arts workout, go for it! You'll even get text and phone notifications on the screen!
Price: $149.95
6. Active Detergent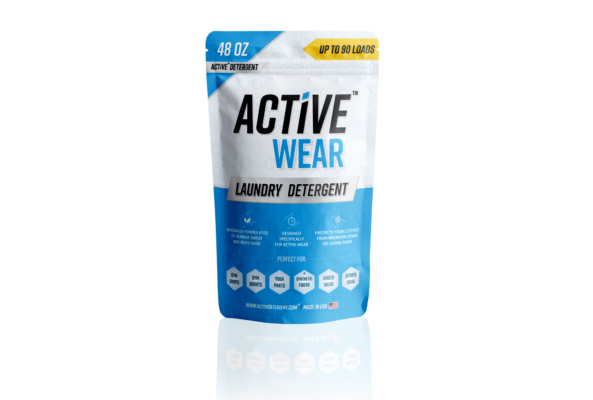 Let's face it, you're probably going to work up a sweat if you're doing martial arts training. After all, it is a full-body workout! Do you know what that means? You'll need a good laundry detergent. How else would you be able to clean your clothes? The last thing that you want is to leave them in a pile in your room. Not only will you be breeding bacteria but it'll get stinky! But wait, when it comes to workout clothes, you don't want to use just any detergent. It's important that you use something that's specifically formulated for activewear.
Not sure what to go for? How about Active Detergent? It's a laundry detergent that's specifically formulated for workout clothes aka synthetic fabrics. Unlike traditional detergents, it contains enzymes that are capable of diving deep into the fibers and dissolving sweat and bacteria. The best part of all? It's all-natural. That's right, all of the ingredients are derived from plants. In other words, you won't have to worry about exposing yourself to harmful chemicals nor will you be harming the environment in any way!
It's easy to use too. All you have to do is measure out the powder and put it in the washing machine. If you want, you can also use it to hand wash your clothes—just do the same thing, but in the sink. Speaking of which, it's also great for removing stains. Just dissolve it in water and saturate the fabric with the detergent!
Note: This promotional offer is only guaranteed through the end of the day.