Hiking has many health benefits. For one thing, it'll improve your blood sugar and blood pressure levels. In doing so, you'll be at a reduced risk for heart disease and other conditions. Not only that, but it'll boost your bone density and strength as well.
Plus, it can improve your mental health. You've probably heard this before but spending time in the great outdoors can reduce anxiety and stress. It can even lower your risk of depression! Given all that, there's really no reason why you shouldn't take up hiking. If anything, it'll be fun, especially if you've got company.
How Many Hiking Enthusiasts Do You Know?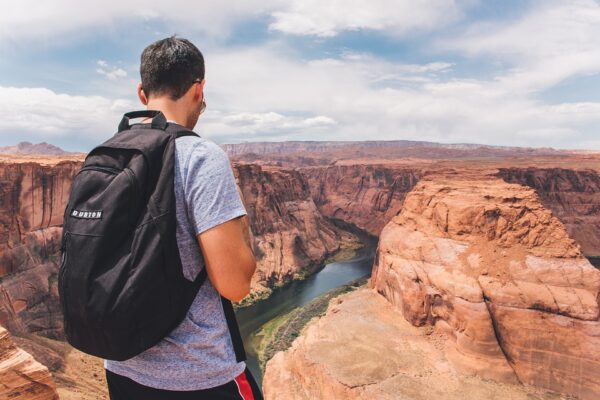 With how popular hiking is, it wouldn't be surprising if we all knew one or two people who were into the sport. Perhaps your best friend from college is a hiker? Or maybe your cousin likes to hike?
Well then, why not get them a hiking-related gift? If anything, they're bound to like it, especially if it's practical. After all, who wouldn't want to get something that they can put to good use? Thinking of doing that? Well then, you're in luck because we've put together a list of some of the best items that you can get—and you can see them all below!
Without further adieu, here are seven of the best gifts that you can get for the hiking enthusiast in your life.
7 Best Gift Ideas for Hikers in 2023 – Top Recommendations
Why not get your hiking friend one of these items for their next birthday? The best part is that they're all fairly affordable (with the exception of a few items).
1. Hydroflask Water Bottle – $39.95
It's important to hydrate properly when you're hiking. The last thing that you want to do is to dehydrate yourself—that'll only put yourself in danger. As a general rule, you want to drink one half to one quarter of water every hour (drinking small amounts frequently is better than chugging).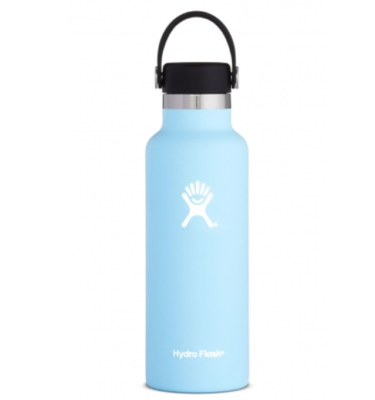 Considering that, it's crucial that all hikers bring at least one water bottle with them. Do you see where we're getting at yet? That's right, you can present your friend with a reusable water bottle. Not only is it practical but it's better for the planet as well!
And the one that we recommend? The Hydroflask. Compared to other reusable water bottles, it is much more durable. Made of premium stainless steel, it's capable of keeping cold drinks cold for ~24 hours and hot drinks hot for ~6 hours. At the same time, it's incredibly lightweight so that they won't weigh you down.
The best part is that it comes in various different colors from pink to brown. In other words, you can choose the one that's best for your friend (if you know what their favorite color is). It's also worth mentioning that it comes with a lifetime warranty. So yeah…I'd say it's worth the money.
2. Darn Tough Socks – $21
The type of socks that you wear is important when it comes to hiking. If anything, they might even be more important than your boots! For starters, you want to make sure that they're comfortable. Not only that, but they should keep your feet at a good temperature and promote circulation. It's also a good idea to wear ones that are able to withstand chafing and absorb shock. After all, you'll be walking across all sorts of terrain!
That's where these Darn Tough Socks come in. I know what you're thinking, socks are such a typical present but hear me out—these ones are different. They are literally built for the trail. Made from fine-gauge merino wool, they're soft yet breathable, which makes them perfect for long hikes. As an added bonus, they're also naturally antibacterial and antimicrobial. This means that they won't get sticky after a few days on the trail.
The way they're designed, they won't slide down or bunch up either, which is often a problem with regular socks. Did we also mention that they're made in the USA? If anything, the only issue that you might run into is that you'll have to figure out your giftee's foot size!
3. Petzl Headlamp – $22.95
Headlamps are a must if you plan on doing night-hiking. That way, you'll be able to see everything in your path because let's face it—walking around in the dark isn't exactly the safest. Sure, you can always use a flashlight but wouldn't it be better if you could have your hands frees? You can also use it for other activities such as trekking or camping.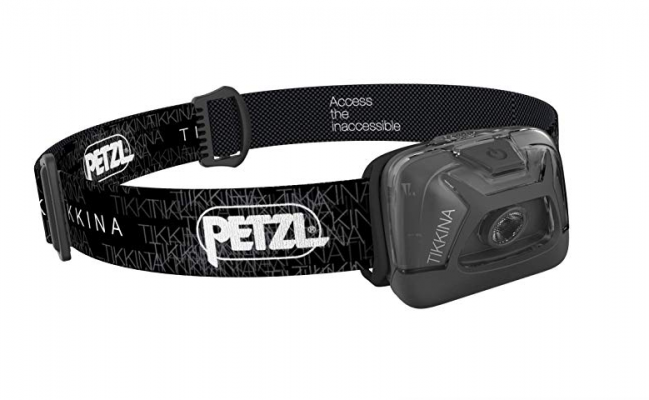 As far as headlamps go, the one by Petzl is our favorite. Easy to use, it comes with a number of lighting modes that you can choose from such as close-range beam and wide range beam. What's more, is that it has a beam distance of nearly 400 feet—so you'll be able to see quite a bit ahead of you. In terms of battery life, it can easily last up to 220 hours, though it depends on how you use it. For those who are wondering, yes, it does come with three standard batteries. If you want, you can also get rechargeable batteries, which are sold separately.
Like most headlamps, they do come in one size only (2" high, 6" wide). However, you can choose between different colors so there's that.
4. VSSL Compact First Aid Kit – $125
Accidents happen and you want to be prepared—especially if you're going to be away from civilization for a while. This is especially true if you plan on doing an overnight backpacking trip. That's why you want to bring a first aid kid with you. Generally speaking, you'll want to bring bandages, gauze, sterile dressings and any medications that you may need such as aspirin.
While you can always pack your own, there are prepackaged kits that you can buy—the VSSL Compact First Aid Kit being one of them. You'll notice from the image that it's a little different from your average first aid kit with its sleek, cylindrical design. Made of military-grade aluminum, it's both lightweight and durable. Did we also mention that it's waterproof? Built for the outdoors, you can be confident that it'll be there for you when you need it.
What does it come with? An oil-filled precision compass, LED light, bandages, durable multi-use tape, bandages, 3M Steri-Strips, disposable thermometers, antiseptic towelettes, antibiotic cream, gauze pads, medical gloves, and more. There's even an emergency whistle!
5. ACTIVE Detergent – $24
Certain trails can be quite physically demanding. In other words, you're probably going to sweat and it's probably going to get on your clothes. Dirt can be an issue as well in that it can get on your pants, shoes, etc. Fortunately, it's not that big of a problem as you can just wash it off. With what? With detergent, of course!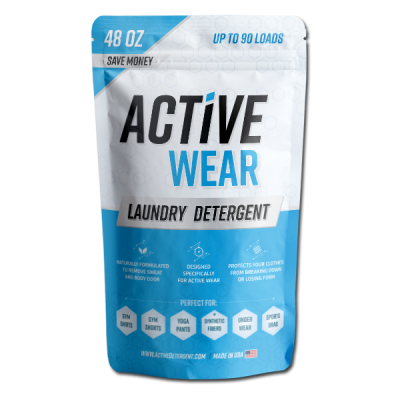 Not just any detergent, but ACTIVE detergent. As you can probably guess by its name, it's made for activewear. Of course, that includes your hiking gear. How is it different from other products? It's designed to remove sweat, dirt, and other debris from synthetic materials such as nylon, polyester, etc. That is, it's able to physically dissolve the gunk. This means that your garments will come out fresh each time! On top of all that, the formula does not contain any harsh chemicals nor fragrances.
So, how about it? Detergent might not be a traditional gift per se, but it'll definitely be practical and useful. One pack will also last many washes so your friends will be set for a while! Heck, you might even want to get a pack for yourself.
6. Garmin 64ST GPS – >$200
It's crucial that you're able to navigate properly when you're hiking. The last thing that you want is to get lost out there in the wilderness! Fortunately, there are devices that you can get to prevent those types of situations. That's right, a GPS. They might be a tad pricey but they'll definitely come in handy. If anything, they're an essential piece of gear! After all, you never know when you might go off route.
There are many models out there but the Garmin 64st is one the best. Not only does it come with a sunlight-readable color screen, but it's loaded with a worldwide base map. You can use it to see elevation information, terrain contours, and more. There's even a barometer altimeter that lets you pinpoint your precise altitude!
Adding maps is easy as well. All you have to do is download them onto the memory card and away you go. The rechargeable battery will last you up to 16 hours per charge. The device itself isn't that heavy or bulky either so you can take it easily with you as you're hiking various terrains.
7. Light My Fire
Blade Knife

Kit – $20

You can never go wrong with a fire starter kit if you're a hiker. You can use to light campfires, signal for help, and more. While you can go the traditional route with matches, it's best to get something pre-assembled as they tend to work a lot better.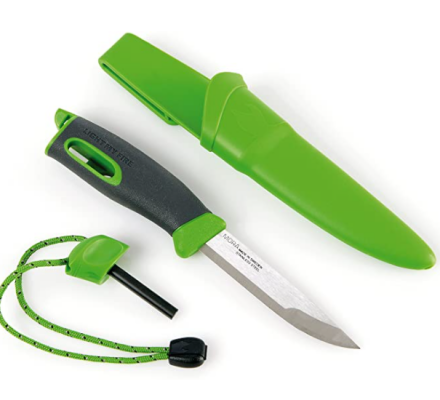 Something like the Light My Fire Blade Knife Starter. As you can probably guess, it's a blade knife and fire starter all in one. To use the latter, twist open the handle. The fire starter that's inside is capable of producing a 5,400F spark. What's more, is that it'll last you thousands of strikes. Did we also mention that it works well even when it's wet?
Of course, you can also use the knife. Not only is it sharp but it's flexible as well. You can use it to split kindling, gut a fish, you name it.
Note: This promotional offer is only guaranteed through the end of the day.