Vitamin A is a swimwear brand that's known for their sustainably produced bikinis, swimsuits, and beachwear. That's not all—they also sell dresses, jumpsuits, pants, tunics, and loungewear.
More About Vitamin A
Vitamin A was founded by Amahlia Stevens in 2000. Based in California, the company offers a wide range of swimwear, all of which are locally made with exceptional attention to detail. They also give back a portion of their proceeds to environmental organizations to help protect the oceans.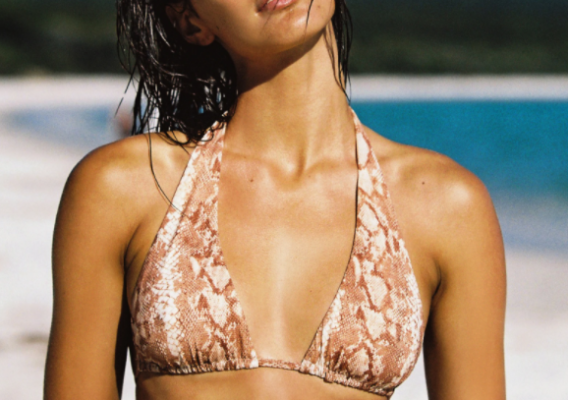 For those who are interested, you can check out their products on their official website. You can also get them through online retailers such as Adrenaline, Banana Republic, Back Country, Bikini Bird, and Swimwear World.
What Kind of Swimwear Do They Sell?
Vitamin A offers bikinis, one pieces, as well as coverups that you can wear to the beach. As far as their swimwear goes, there are different 'styles' to choose from including cheeky, full coverage, classic, and supportive.
Price-wise, you can expect to spend between $150 to $220 per suit. With that said, they do have sales. Shipping is free as well for all orders within the United States (international shipping will cost $30). Also, you can get 10% off your first order if you sign up for their email address.
Taking Care of Vitamin A Swimwear
Their bathing suits are made to last with quality fabrics. Like all garments, however, they can wear out eventually. Don't worry, though, there are things that you can do to make them last longer. For one thing, you always want to rinse them with cool water after each wear. That'll wash off any impurities that can damage the fabric. Also, you never want to expose your suit to hot water, or heat in general, as that can deteriorate the fibers.
The way you wash your swimsuit matters as well. If anything, it's one of the most important things to consider. Not sure how to do it? Need some tips? That's why we're here! So be sure to stick around—we'll be going over everything that you need to know about the process below.
Materials Used By Vitamin A Swimwear
Vitamin A has their own proprietary fabrics that they use for their swimwear. Let's take a look at them, shall we?
EcoLux
Their EcoLux fabric is made from a blend of recycled nylon and spandex. As such, it has superior stretch, which makes it ideal for swimsuits. Not only is it sustainable, but it's also lightweight, durable, and comfortable to wear.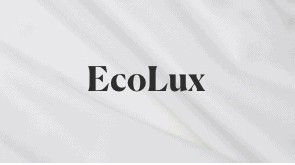 Organic Rib
Their Organic Rib fabric is made from a blend of Tencel (a type of rayon), organic cotton, and spandex. Super soft, it's used for most of their texturized, ribbed beachwear. Not only is it non-toxic, but it also uses low-impact dyes, which are better for the environment.
EcoRib
EcoRib is a stretch-ribbed fabric that's made from recycled nylon, or more specifically, nylon fabric scraps. Compared to regular nylon, its production uses significantly less water. However, it offers all the same benefits. That is, it's breathable, lightweight, and form-flattering.
EcoTex
EcoTex is made from a nylon and elastane blend. Unlike their other fabrics, it has a superfine, scrunchie texture, which makes it a good option for certain styles and designs.
How to Wash Vitamin A Bikinis and One Pieces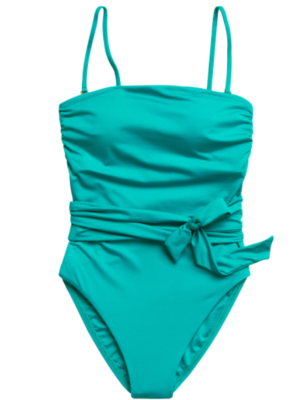 Vitamin A recommends that you hand wash their swimsuits with an all-natural soap. If you're careful, however, you can also put them in the washing machine. We'll be going over both methods in detail below.
Hand Washing Your Vitamin A Swimwear
Start by rinsing the suit in cold water. That'll get rid of any sweat, body oil, sunscreen, or chlorine that's on the fabric. Not only that, but it'll also prevent the fabric from shedding microfibers. If you can, let it soak in a washtub or sink for about 15 minutes (otherwise, you can just hold it under running water).
The next step is to prepare a bath. Turn on the faucet and fill a clean sink halfway full with cool water. Measure 1/2 a scoop of ACTIVE detergent and pour it in. Create a soapy solution by agitating the water with your hand.
Tip: You can remove stains from your bathing suit with a little bit of baking soda. Apply it directly onto the area and let it sit for 10-15 minutes before rinsing with water. From there, you can handwash the item.
Turn your swimsuit inside out if you haven't already done so and place it in the sink. Make sure that it's completely immersed in the water and let it soak for up to half an hour. That'll give the detergent time to work into the technical fibers.
Rinse thoroughly with cold water afterward. There shouldn't be any soap film left on the fabric when you're finished.
Gently press the excess water out of the suit with your hands and lay it flat to dry. If necessary, you can roll it up in a towel to get rid of some of the moisture. Avoid direct sunlight as it can cause the colors to fade. Also, keep it out of the dryer.
Machine Washing Your Vitamin A Swimwear the Right Way
As always, you want to start by rinsing the suit with cold water. Leave it in a sink for 10-15 minutes if you can.
Turn the bikini/one piece inside out after rinsing and place it in a mesh garment bag. That'll protect it from wear and tear damage during the wash cycle. Also, it'll prevent it from snagging on your other laundry if you're washing a mixed load. Never machine wash a swimsuit without first putting it in a bag—it will get damaged.
Close the laundry bag and place it in the machine. For those who are just washing the swimsuits, you may want to add a few towels to help balance the load. Next, add one scoop of ACTIVE detergent. Skip the fabric softener; it'll do more harm than good to your suits.
Next, select your wash settings. Given how delicate swimsuits are, it's best to use a gentle setting with cold water. Avoid hot water; the heat can ruin the fabric's elasticity.
Tip: Don't leave your swimsuits in the washing machine after the cycle. The dark, moist environment will breed bacteria and you'll have to wash everything all over again.
Press start and wait for the machine to finish before retrieving your bikini/one piece. Lay it flat to dry on a clean surface, away from direct sunlight. Don't tumble dry.
Washing Guide For Vitamin A Coverups and Wraps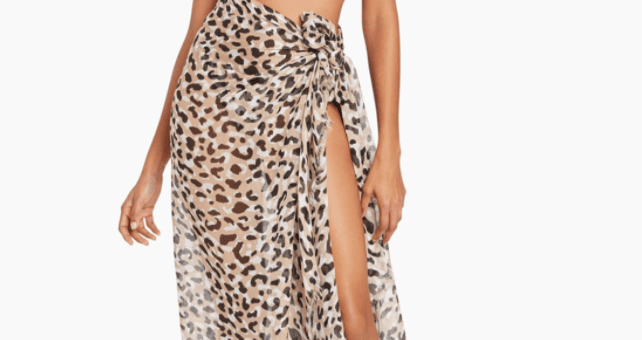 Vitamin A offers a wide range of coverups and wraps that you can wear on top of your swimsuit. Here's how you can keep them clean.
Putting Your Vitamin A Coverup Into the Washing Machine
Place the item in a mesh laundry bag (depending on its size, you may have to fold it up first). Once you've done that, put it in the washer. For those who are wondering, it's perfectly fine to wash them with other garments. If you want, you can even wash them with your swimsuits! Just to make sure to sort the colors, otherwise, you might end up with dye transfer.
Add the rest of your clothes, if you're washing a mixed load, and pour in one scoop of ACTIVE detergent. As with bathing suits, you can skip the fabric softener.
Tip: Want to soften up the item a bit? Consider adding one cup of white vinegar during the final rinse cycle. It'll soften the fabric and get rid of any odors that are present.
Next, select your wash settings. While coverups aren't as delicate as swimsuits per se, you still want to use a gentle cycle. That way, they'll last longer. And remember, always use cold water.
Run the washer and wait for it to finish before retrieving your items. Depending on the fabric, you may be able to use the dryer. With that said, it's best to air dry the coverup on a clothesline or rack. Don't leave it out in the sun, or else the colors can fade.
Hand Washing Your Vitamin A Coverup In the Sink
You can hand wash your coverups in a sink or washbasin. Start by filling it with cold water. Pour in 1/2 a scoop of ACTIVE detergent and create a solution by agitating the water with your hand—that'll help dissolve the powder.
Place your coverup in the sink or washbasin so that it's fully covered by the soapy water. Consider waving it through the liquid a few times to work in the detergent. Once you've done that, let it soak for about 20-30 minutes.
Rinse the fabric thoroughly with cool water after soaking. There are a couple of ways that you can do this; you can either hold it under running water or rinse it in the sink (after refilling it with freshwater). There shouldn't be any soap suds left on the item when you're finished.
Squeeze the excess moisture out of the fabric gently. Don't wring it like a dishrag—that will damage the fibers. Once the extra water is out, hang it up on a clothesline or laundry rack and let it air dry.
Note: This promotional offer is only guaranteed through the end of the day.