Universal Standard is an apparel brand that offers female clothing. What sets them apart from their competition is that their clothes are made to fit every body—literally. That is, no one will be left out by any size. Besides clothing, they also offer accessories such as scarfs, and hoods.
More About Universal Standard
Universal Standard was founded by Polina Veksler and Alexandra Waldman in 2015. As it happened, the latter had come up with the idea after being unable to find stylish clothes that fit her properly. Working together, the two set out to create a brand that would suit everyone despite their size difference. Nowadays, they offer a variety of clothing in sizes 00 through 40.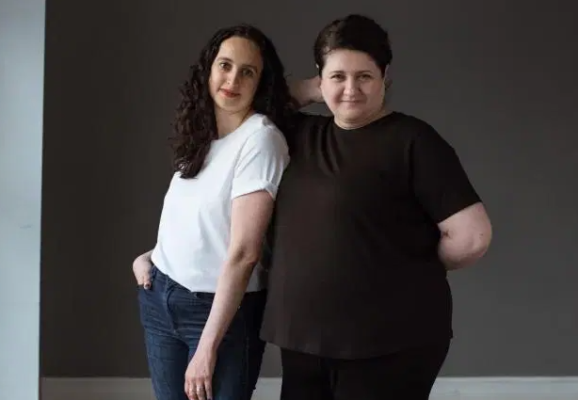 While they don't have a brick and mortar shop, you can find all of their products on their website.
What Kind of Clothes Does Universal Standard Sell?
The company offers a wide range of clothing for women. For example, they sell blazers, skirts, tees, leggings, bodysuits, hoodies, jackets, and more. It's worth mentioning that they also have a petite and maternity section as well.
Their athleisure wear is priced competitively. For example, their bodysuits typically go for around $85. As for their leggings, you can get a simple pair for $50. They don't charge any extra for their extra-large sizes either—everything is the same. Plus, you get free shipping on all orders. Even if you change your mind, you can get your money back as long as you send it back within 45 days!
Taking Care of Universal Standard Athleisure Wear
The quality of their athleisure wear is nothing to scoff at. Made from durable materials, they will last you a long time—as long as you care for them the right way. For one thing, you never want to take off a top and throw it into a bag after working out. That can cause bacteria growth, which can damage your clothes over time.
Instead, you want to wash it with soap and detergent as soon as possible. If you can't do that, at least air it out. It'll be less stinky and easier to work with later.
Their Fit Liberty Program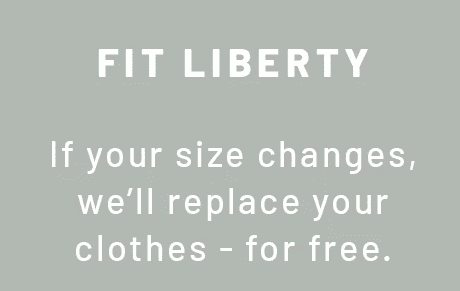 Have you ever bought a shirt or a pair of pants just to have it not fit anymore after a few weeks? Well, you won't have to worry about that with their Fit Liberty program. Basically, it allows you to buy the size that's right for you now and exchange it for a new size afterward—for free. What's more, is that you have an entire year to exchange for a new size. Anything that gets sent back are then donated to Dress for Success or First Step so it goes to a good cause.
Materials Used For Their Athleisure Wear
Universal Standard's athleisure wear is made from various textiles—most of which you've probably heard about before. Here's a brief overview.
Spandex
Spandex aka elastane/Lycra is an elastic material that gives clothes flexibility and stretch. That's why it's used in activewear so often. After all, you have to be able to move around freely when you're working out! As a synthetic textile, it's also durable and resistant to sweat.
Universal Standard uses spandex for their leggings, bodysuits, tanks, and more.
Modal
Modal is a semi-synthetic material that's made from tree pulp. A form of rayon, it's typically used for clothing although it can also be used for household items such as towels and bedsheets. Not only does it resist creasing, but it's also very soft with a smooth finish. Due to its silk-like quality, it's often blended with other fabrics such as cotton.
Universal Standard uses modal for their leggings, tees, and more.
Polyester
Polyester is a manmade fabric that can be made from recycled bottles. Extremely resistant, it's one of the best textiles that you can use for activewear. For one thing, it's capable of wicking away perspiration. Aside from that, it's also resistant to wind and water.
Universal Standard uses polyester for their tees, tanks, jackets, etc.
Nylon
Nylon is much stronger than cotton. Originally made as a silk alternative, it's both water-resistant and abrasion-resistant. It also comes with moisture-wicking properties that make it suitable for athletic apparel.
Universal Standard uses nylon for their leggings, tees, tanks, etc.
The Proper Way to Wash Universal Standard Leggings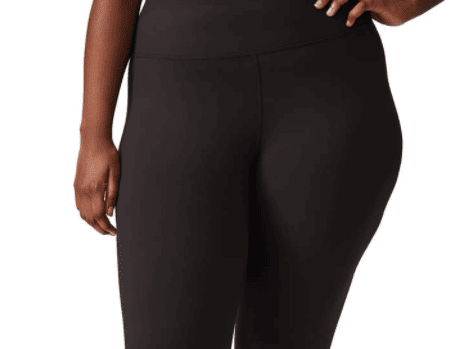 Universal Standard offers more than one type of leggings. At the end of the day, however, they can be washed the same way(s).
Can We Put Universal Standard Leggings in the Washer?
Yes, Universal Standard leggings are machine washable. As a matter of fact, you can even put them together with other clothes! The important thing is to make sure that everything is separated and sorted by color. For example, clothes that are navy, brown, or black should go in one pile while whites and pastels should go in another.
There's not much prep you have to do before putting the leggings in the machine. If anything, you just want to turn them inside out so that there will be less friction on the outside layer (this will also prevent the colors from fading). Afterward, put the leggings in a mesh bag. You don't have to but it's highly recommended as it'll protect them from the other items that are in the washer.
Make sure that the bag is sealed and put it into the washer. Add one scoop of ACTIVE detergent (you can adjust the amount depending on your laundry) and choose cold water for the cycle. Never use any fabric conditioners—those products will coat your leggings with a waxy substance. Avoid bleach as well.
Run a delicate cycle and wait for it to finish. Remove the mesh bag from the washing machine and take out your Universal Standard leggings carefully. The best way to dry them is to hang them up or use a drying rack. Do not expose them to direct heat by putting them in a clothes dryer.
How Can I Hand Wash My Universal Standard Leggings? 
Washing leggings by hand might sound tedious but it really isn't. It's quite simple, actually. Start by bringing your leggings to the sink or a tub. Add a bit of ACTIVE detergent and dissolve it with warm water; the tub or sink should be around three-quarters full. Once it's obvious that the powder's dissolved, add the leggings. Swish them around so that they're completely in the water.
The next step is to leave them alone for 20 minutes—you want them to soak in the detergent water. Afterward, you can rinse the soap film off with water. It's important that you get all of it off, otherwise, it can be bad for your skin. If necessary, you can also massage the fabric with your hands.
Finally, you want to allow them to line dry. Before that, though, it might be a good idea to use a towel to roll them up—it'll get out some of the extra water so that it'll dry more quickly. As a reminder, you never want to use direct heat such as the dryer.
How to Wash Universal Standard Bodysuits
Here is a couple of ways to wash their bodysuits. Given the fact that they're worn close to the skin, you don't want to wait too long to wash them.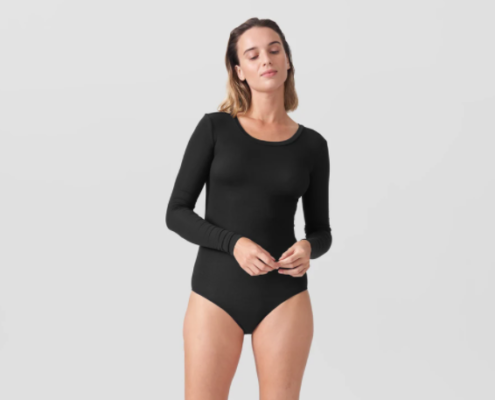 Putting Universal Standard Bodysuits in the Washing Machine
Their bodysuits are all machine washable. Certain colors, however, may be prone to bleeding. If that's the case, consider washing them one at a time or with similar colors. While you don't necessarily have to turn them inside out, it's a good idea to use a laundry bag. For one thing, the straps tend to be quite delicate so you want to protect them.
Once the bodysuit is in the washing machine, add in a scoop of ACTIVE detergent. Put the washer on a delicate cycle and proceed to wash with cold water. Do not use a regular cycle as it can harm the delicate fibers of your bodysuit. Avoid bleach and fabric softeners.
Take your bodysuit out from the laundry bag after the wash cycle is finished. Hang it up or lay it flat to dry—away from direct sunlight. Do not put the bodysuits in the dryer as the heat can damage its elastic properties.
Washing Universal Standard Bodysuits by Hand 
Add ACTIVE detergent into a basin or container. Next, fill it up with water so that the powder will dissolve (you may have to help it by agitating it with your hands). From there, lower your bodysuit into the water inside-out. Gently swish it with circular strokes; you can also rub it gently with your hands. After that, let it sit for 20 minutes.
Proceed to rinse it with cool water until it runs clear. It's important that you remove all of the soap, otherwise, it can cause it to wear down prematurely. Press out the excess water from the fabric. Do not wring the bodysuit like a towel as it can cause it to lose its shape. Afterward, hang it up to dry. It's a good idea to do so over a bathtub or sink if it's wet and dripping water.
As an alternative, you can lay it flat to dry. Just make sure that the surface that you're using is clean.
The Best Detergent For Universal Standard Clothes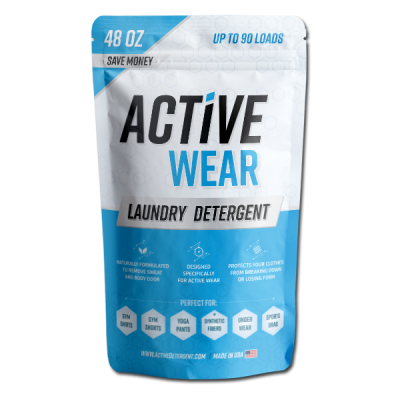 ACTIVE detergent is specifically made for activewear—such as those by Universal Standard. What makes it different from other detergents? Its ingredients are unique in that they're able to penetrate deep into the synthetic fibers to remove dirt, sweat, and other gunk. This allows it to clean your clothes that much better.
To top it off, the ingredient list is completely natural. There are no harmful parabens or chemicals that you have to worry about. This means that it'll be better for your skin too!
Note: This promotional offer is only guaranteed through the end of the day.