Reina Olga is known for their form-fitting swimsuits and bikinis. That's not all, they also sell skirts, which can be worn as a tube top.
More About Reina Olga
Reina Olga was launched by sisters Isotta and Guia Cleps in 2014. Inspired by their love for Brazilian bikinis, the brand quickly became a favorite for its colorful yet simple designs. It has also prompted many collaborations due to their social media presence.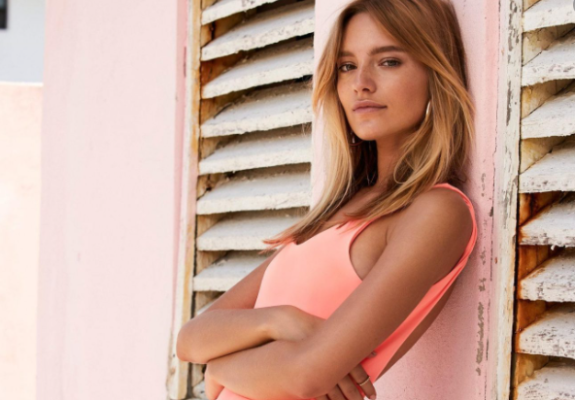 Aside from their official website, you can find their swimsuits at retailers such as Mytheresa, Browns, Lane Crawford, The Cool Hour, and more.
What Kind of Swimwear Do They Sell?
Their swimwear collection includes one pieces and bikini sets. They also sell scrunch bikini bottoms, which create the illusion of a rounder shape. Not only will your butt look firmer, but your legs will look longer as well. And everything is handmade in Italy so you know you're getting quality stuff.
The only thing is that they offer limited sizes. In fact, some of their swimsuits are one size only.
Taking Care of Reina Olga Swimwear
Their swimwear may be high quality but they can still wear out, especially if you wear them on a regular basis. Don't worry, though, there are things that you can do to make them last longer. For one thing, you never want to expose your suit to high temperatures. While durable, the material can and will stretch out.
Also, it's important that you wash your swimsuit right away after wearing it. Don't wait. The body oils, sweat, and chemicals on the fabric can cause it to deteriorate over time.
What Kind of Fabrics Do They Use?
Now you're probably wondering, "what kind of fabrics do they use for their swimsuits?" Well, that's what we'll be discussing in this section. If anything, it's kind of important. After all, it dictates how a suit should be washed!
Nylon
Nylon is a strong synthetic fiber that has high tensile strength. In other words, it has the ability to resist tearing due to tension. Not only that, but it has low absorbency (it won't absorb any water even if you're in the water), which makes it ideal for swimwear. However, it does have a few disadvantages. For one thing, it's sensitive to heat. Plus, it has a tendency of fading if left out in the sun.
Elastane
Elastane, aka spandex, is known for its elasticity. It can stretch up to 8 times its original length and for this reason, is often used for form-fitting apparel (e.g. swimsuits). Also, it's strong, lightweight, and resistant to perspiration. Unlike other technical fibers, however, it's rarely if ever used by itself. Rather, it's incorporated into other materials such as nylon, polyester, or cotton.
Polyester
Polyester is one of the most common fabrics used in activewear. Not only is it lightweight, which makes it suitable for activewear, but it's also abrasion and wrinkle-resistant. On top of that, it has the ability to pull sweat away from the skin. While durable, however, it's prone to runs and pulls. It's also not very breathable.
How to Wash Reina Olga Swimwear
Their swimsuits will last the longest if you wash them by hand. With that said, you can also put them in the machine—there are just a few precautions that you have to take.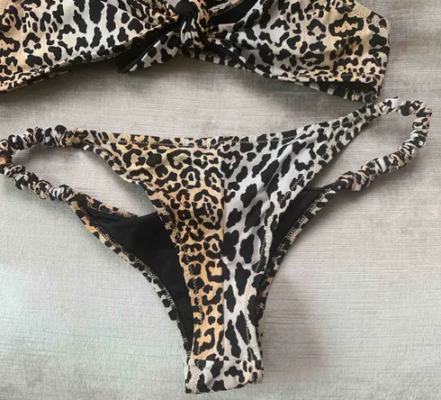 Handwashing Your Reina Olga Swimsuits
As with all swimsuits, you want to start by rinsing it with water. More specifically, you want to use cool water. If you can, give it a soak in the sink, otherwise, you can just rinse it under the faucet. That'll get rid of any chlorine, sunscreen, or body oils that are on the fabric.
Tip: You can handwash more than one swimsuit at a time. If anything, you just have to add a bit more soap.
Turn on the tap and fill the sink with cool water. Measure half a scoop of ACTIVE detergent and pour it in. Allow the detergent to dissolve; you can speed things up by agitating the water with your hand.
Turn the bathing suit inside out (both the top and bottom if you're washing a bikini) and put it in the sink. Gently agitate the garment to loosen any dirt. Make sure that the item is fully immersed in the solution and let it soak for up to 30 minutes.
Drain the sink and refill it with fresh water. Swish the item through it to rinse off the detergent. Continue until all of the soap has been rinsed off. Another option is to hold it under running water.
Gently squeeze the excess water out of the swimsuit. Avoid twisting or wringing the item—that will ruin the elastic fibers. Consider rolling it inside a towel instead, if necessary. From there, lay it flat to dry on a clean surface. A drying rack also works. Avoid hanging the suit by its straps as they can stretch out. Avoid using the dryer (unless you want to buy a new swimsuit).
Machine Washing Your Reina Olga Swimsuits the Right Way
First things first, you want to rinse the suit with cool water. Give it a soak in the sink, if you can. That'll get rid of any loose debris that might be on the fabric.
Turn the swimsuit inside out afterward and put it in a mesh laundry bag. It'll act as a physical barrier and protect it against your other laundry. It'll also keep the pieces together if you're washing a bikini. Never machine wash a swimsuit without using a bag. Not only will it be tossed around, which can damage the fibers, but it can also snag and pull on your other garments.
Close the bag and place it in the washing machine. Put in the rest of your clothes. For those who are washing the swimsuits by themselves, you can add a few towels to help balance the load.
Add one scoop of ACTIVE detergent to the dispenser or drum (it depends on the type of washer that you have). Don't use bleach or fabric softener. The former will damage the fabric while the latter will trap in body oils.
Tip: White vinegar is a suitable alternative if you want to soften your swimsuits. Simply add one cup to the washing machine, along with the detergent.
Choose a delicate or gentle setting; it's the machine-equivalent to handwashing and will be the gentlest on your bathing suits. Run a cold water cycle. Take the bathing suit out of the washer afterward and lay it flat to dry. You can also use a drying rack. Remember to keep it away from direct sunlight and don't put it in the dryer.
The Best Ways to Wash Reina Olga Skirts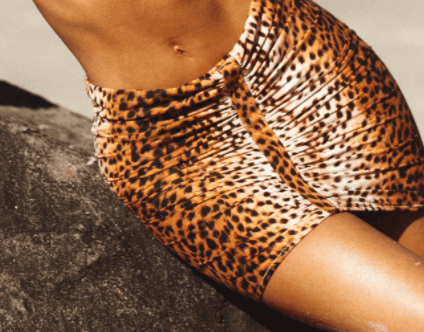 As with their swimsuits, their skirts can be hand-washed or machine-washed. We'll be going over how to do both below.
Putting Your Reina Olga Skirts In the Washer 
Turn the skirt inside out; that will expose the inner layer while protecting the outer layer. While you can put the item into the washer directly, it's highly recommended that you use a laundry bag. It'll prevent it from being tossed around so that it'll last longer.
Make sure that the zipper is closed and toss it in the machine. For those who are washing a mixed load, add the rest of your laundry, otherwise, you can put in a couple of towels to help balance the weight.
Pour in one scoop of ACTIVE detergent (you can adjust the amount based on the size of your load). Skip the fabric conditioner and bleach. If necessary, you can use white vinegar instead. Not only will it soften your clothes, but it'll also get rid of any odors.
Set your machine to a delicate setting and run a cold wash cycle. Retrieve your skirts afterward and hang them up to dry—either with a hanger or on a drying rack. Avoid putting them in the dryer as the fabric is sensitive to heat. Also, don't put it out in the sun; the UV rays can cause the colors to fade.
Hand Washing Your Reina Olga Skirts Properly 
Turn on the faucet and fill a sink with cool water (you can also use a washbasin or bucket). Pour in 1/2 a scoop of ACTIVE detergent. Agitate the water with your hand to mix the powder.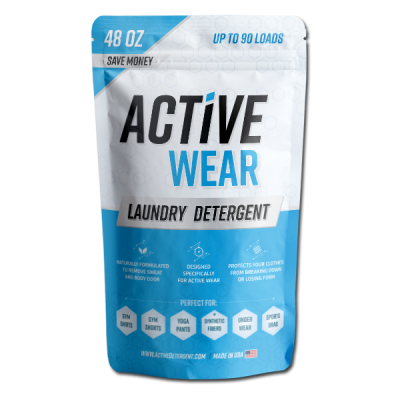 Flip the skirt inside out and place it in the sink so that the item is completely immersed in the soapy solution. Gently swish it a few times to loosen any dirt. From there, let it sit and soak for 20-30 minutes.
Rinse the skirt thoroughly afterward by holding it under running water. Or if you want, you can do it in the sink. Either way, you want to rinse off all the detergent. Depending on how much soap there is, it can take up to 1-2 minutes.
Squeeze the excess water out of the skirt and let it air dry on a laundry rack. Or if you want, you can use a clothesline. Try not to use the dryer, if possible.
Note: This promotional offer is only guaranteed through the end of the day.