LifeStride offers quality footwear for women—from casual shoes to evening looks. Not only are they stylish, but they're also comfortable with soft, shock-absorbing insoles.
More About the Company
LifeStride has been creating quality footwear since 1940. One of Caleres' exclusive brands, they offer a variety of styles, from boots to sandals, all of which are available at reasonable prices. They also have a vegan collection that's 100% animal-free.
What Kind of Footwear Do They Sell?
The company offers a variety of trendy shoes for women including flats (ballet flats, loafers), heels, boots, and sandals. They also sell sneakers, some of which feature a slip-on design, for an easy on-and-off.
And like we said earlier, their prices are affordable. If anything, that's one of the things that they've become known for over the years. Generally speaking, you can expect to spend around $60 to $90 for a pair. For example, their flats are usually <$70 while their boots tend to be on the higher end ($80 to $90).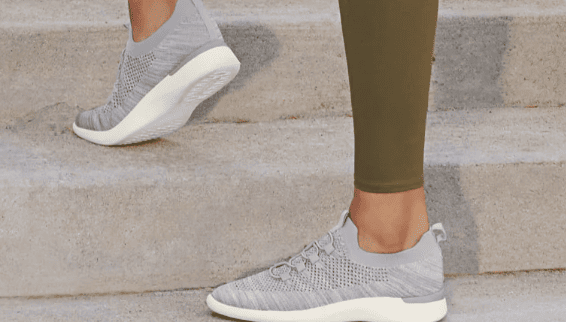 They also have a sale section, where you can take advantage of deals and discounts. That's not all, they also have promotions from time to time. For example, they usually have a 30% off clearance event during the winter. Shipping and returns are also free, every day.
Taking Care of LifeStride Footwear
Want your LifeStride shoes to last? Then make sure to take proper care of them. That means using a protectant spray (assuming that it's compatible with the material) and cleaning them whenever they get dirty. That way, you won't have to worry about stains, which can be difficult to deal with.
Odor can also be an issue, like most shoes. Fortunately, there are several ways to take care of that, which we'll be going over later in this post.
What Materials Are Their Shoes Made Of?
LifeStride footwear is made from a variety of materials—both synthetic and natural. Here's what you need to know about:
Nylon – A synthetic material that's durable and lightweight, which makes it suitable for a variety of footwear. It also dries quickly and wicks away moisture. However, it tends to retain odors. Breathability can also be an issue depending on the weave or knit.
Faux Leather – Also known as synthetic leather, faux leather is often made of polyurethane, polyamide, or PVC. Not only is it cheaper than real leather, but it's also more durable. For one thing, it can withstand scratches and scrapes. On top of that, it's not prone to cracking or peeling. It's also easier to maintain as it can be cleaned easily with a damp cloth.
Microfiber – A synthetic fiber that's usually made from polyamide and polyester. A type of plastic, it's durable in that it can withstand repeated use without losing its shape. It's also easy to clean and comfortable. Not to mention that it provides excellent insulation.
Polyester – A synthetic material that's flexible and dries out quickly. It's also lightweight and resistant to dirt, which makes it a good option for sneakers and other types of athletic footwear.
How to Wash LifeStride Moccasins
Their Next Level Moccasins are different from their other footwear in that they can be put in the washing machine for easy cleaning. Here's how to do it:
Machine Washing Your Next Level Moccasins
Start by taking out the cushioned insoles—it's best to wash those separately. As for the shoes, you want to give them a wipe if they're excessively dirty. You can also use a soft-bristled brush to remove any stuck-on dirt. Don't forget the sole as well as it tends to get quite dirty.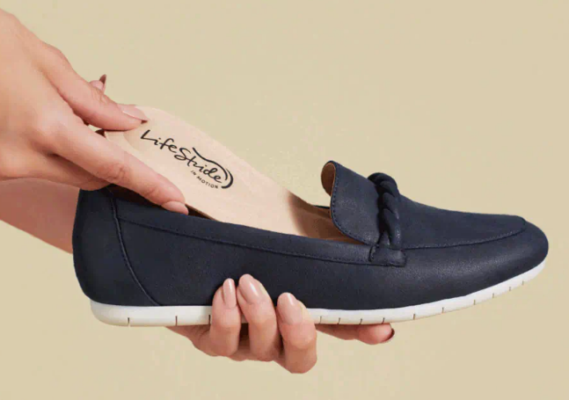 Grab a mesh laundry bag and place your Moccasins inside. You can put the insoles in the same bag if it's large enough or you can use a separate bag. While you can put the shoes directly in the washer, it's generally not recommended as it can accelerate the wear and tear process. Not only that, but the tumbling action can also damage the machine.
Do not wash the shoes with your clothes. However, you can add a few towels—they'll help balance the weight of the load so that the wash cycle will run more smoothly.
Once the Moccasins are in, add one scoop of ACTIVE detergent (to the drum directly or into the dispenser). Make sure not to overdo it; you don't want there to be any residue left on your shoes, which can happen, if you add too much. Avoid bleach as it can damage the fabric.
Tip: You can add a bit of white vinegar or baking soda if odor is an issue—they'll act as a natural deodorant. In other words, your Moccasins will come out smelling nice and fresh.
Set the washing machine to a gentle cycle and run a cold-water wash. Avoid using hot water as the heat can damage the fabric upper. Not just that, but it can also damage the adhesives on the soles.
Take your Moccasins out of the washer as soon as the cycle is finished. You don't want to leave them inside—the moist environment can lead to bacteria growth and that can contribute to odors. Place them (and the insoles) somewhere well-ventilated and allow them to air dry. You can stuff some paper towels inside the shoes to speed up the process (they'll absorb some of the excess water). Don't tumble dry.
Place the insoles back into the shoes once they're fully dry.
Hand Washing Your Next Level Moccasins
Fill a large sink (you can also use a container or bucket- as long as it's large enough) with lukewarm water. Add half a scoop of ACTIVE detergent and mix until the powder is dissolved and it's thoroughly combined.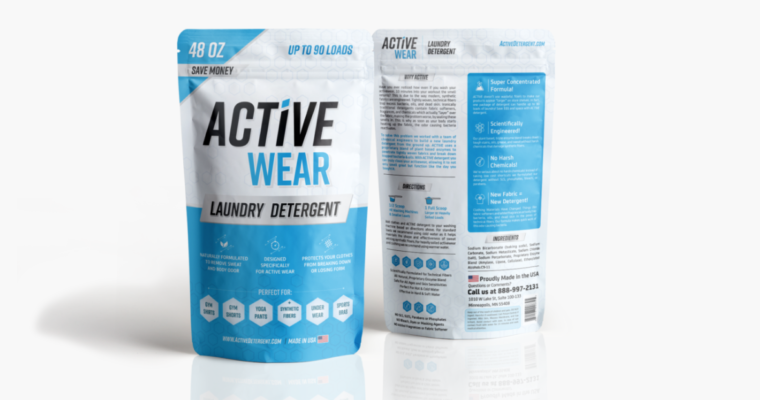 Take the foam insoles out of the Moccasins and place them in the soapy water. Do the same with the shoes after brushing off the excess dirt. Make sure that the fabric upper and the soles are completely saturated with the solution. Leave them there for 20-30 minutes so that the detergent can work its way into the material.
Rinse the Moccasins (and the insoles) thoroughly with water afterward. You can refill the sink and do it that way, or you can run them under the tap. Just make sure to use cold water as you don't want to expose them to heat—that can cause the fabric to warp.
Continue to rinse until there are no more soap bubbles. Give the shoes a wipe-down with a cloth so that they're not super wet and place them in a well-ventilated space so that they can dry naturally. Always air dry. Never use the dryer. If you want, you can stuff the inside with paper towels or you can place the shoes in front of a fan or dehumidifier—that'll accelerate the drying process.
Wait until the Moccasins are completely dry before putting the insoles back in.
How to Wash LifeStride Slip-On Sneakers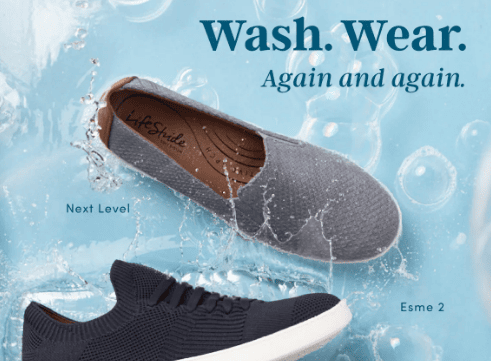 Most of their slip-on sneakers are also machine washable. We'll be outlining the process below, along with hand-washing instructions.
Throwing Your LifeStride Slip-On Sneakers Into the Washer
Remove excess dirt from the sneakers using a soft-bristled brush. Once you've done that, take out the cushioned insoles—it's best to wash them separately*. As for the sneakers, you also want to put them in a mesh bag before washing. That'll keep them together and prevent them from banging around inside the machine.
*Note: You can hand wash the insoles in the sink (simply soak them in a detergent water mixture) or you can put them in the washer in its own mesh bag.
Make sure the sneakers are sealed inside the mesh bag and place them inside the washing machine. It's highly recommended that you add a few towels as that'll help balance the weight of the shoes during the cycle.
The next step is to add the detergent—one scoop of ACTIVE detergent will do. It's important that you don't add too much, otherwise, it'll leave residue on your sneakers. Bleach and other chemicals should also be avoided.
Press start and run a gentle, cold-water cycle. Don't use hot water as the high temperature can damage the adhesives on the sneakers.
Let the shoes air dry in a well-ventilated room once they're done washing. Never tumble dry. If necessary, you can speed up the process by stuffing the sneakers with newspapers. Wait until the shoes and insoles are completely dry before reinserting the latter.
Hand Washing Your LifeStride Slip-On Sneakers
Fill a washtub or sink with water. Make sure that it's big enough so that the sneakers can fit in comfortably. Add 1/2 a scoop or so of ACTIVE detergent and agitate the water to mix—there should be lots of soap bubbles.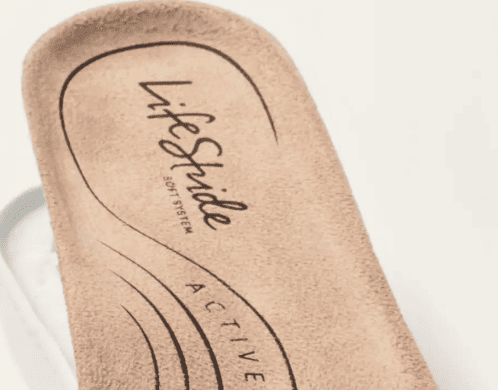 Take the insoles out of the slip-on sneakers and place them in the washtub or sink. They should be completely immersed in the solution. Do the same with the shoes after brushing off any excess dirt. Let them soak in the sudsy water for 20 to 30 minutes.
Rinse the insoles and sneakers with cool water afterward. You can either refill the sink with clean water or hold the items under the tap. Continue to rinse until they're no longer sudsy; the water should run clear.
Wipe down the shoes with a clean cloth and lay them out to dry in a well-ventilated room. Do the same with the insoles. Wait until they're fully dry (it can take several hours) before putting them back in the sneakers.
Note: This promotional offer is only guaranteed through the end of the day.