Over the past few years, more and more brands have started to sell on Amazon. It makes sense when you think about it, though—after all, it allows their products to be seen by millions of potential customers. If anything, it makes their catalog more visible, which increases sales.
IUGA is one of these brands—they sell a variety of athletic equipment on Amazon. In addition to leggings, which is their best seller, they also manufacture yoga mats, yoga towels, and yoga mats.
More About IUGA
IUGA is a brand that's designed by yogis for yogis. In fact, some of the founders are top-notch Yoga instructors! Dedicated to the sport, they've worked together to produce quality products that will help you with your Yoga journey.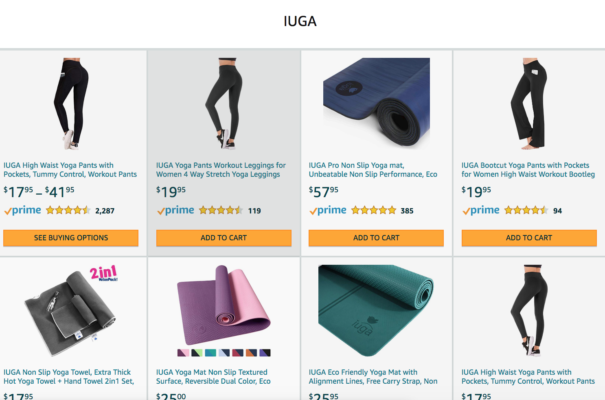 Despite their popularity on Amazon, they do not have an official website (as far as we can tell, anyway). In fact, they don't appear to have much of a web presence at all. That hasn't prevented them from selling thousands of products, though!
A Closer Look at IUGA Leggings
IUGA sells a variety of leggings on their Amazon store. They all have one thing in common—they're all made from the same stretchy, breathable material. Style-wise, some come with functional pockets that allow you to hold your phone, keys, and cards. Others come with a high waistband that will help you tuck in your tummy.
What's great about IUGA is their leggings are available in more than a dozen colors—from black to light blue. Why not exercise in style, right?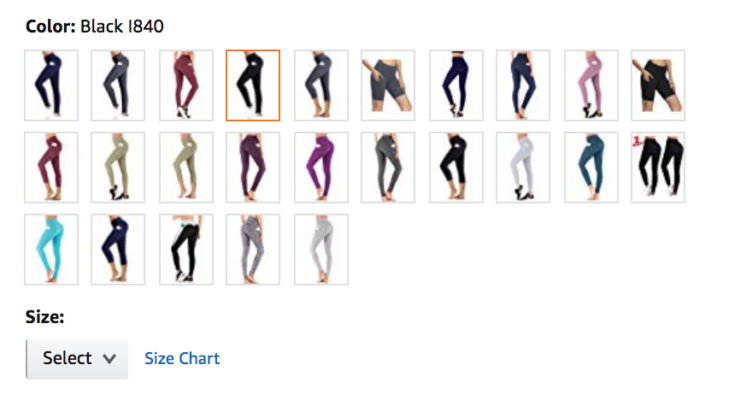 Why is IUGA so popular on Amazon? Because of their price. Their products are considerably cheaper than those offered by other brands. Take their yoga pants, for instance—you can grab a pair for under $18. Since it's sold through Amazon, you even get free two-day shipping! Where else would you be able to snag such a deal? 
As if that wasn't great enough, they also offer a 30-day full money back guarantee. In other words, it's perfectly fine to change your mind about a product! Just let them know and they'll work it out for you.
Taking Care of IUGA Leggings
IUGA leggings are pretty durable. Despite their price, they're actually made from similar materials as those used by some of the more expensive brands. Having said that, clothing is clothing; your yoga pants will wear out over time. For instance, they might start to pill in certain areas.
Want them to last? If so, you want to pay attention to how you wash them. After all, garments tend to get quite a beating in the washing machine. Following the proper washing instructions will ensure that they'll last a long time.
Not sure how to wash your IUGA leggings? Don't worry, we'll be going over the exact washing instructions below. Before we get into that topic, though, let's take a look at the kinds of fabrics that they make their yoga pants out of. Why? That determines how you'd wash them!
What Materials are IUGA Leggings Made From?
Their leggings are made from technical fibers that are well suited for yoga and other exercises. Not only is the material stretchy for maximum movement, but it's also moisture wicking' which allows you to stay dry and comfortable. They are not see-through even if you bend over.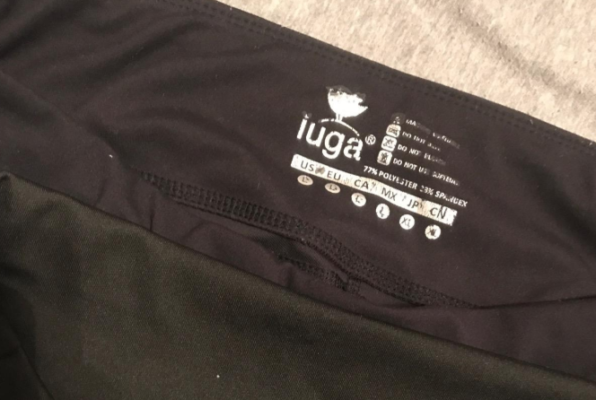 Polyester
Polyester is one of the most common materials used in activewear. A type of man-made fiber, it is incredibly durable. For one thing, it is resistant to both wrinkles and abrasions—this makes it ideal for athletic clothing. Made from recycled plastic, it is also inexpensive.
Nowadays, polyester is often blended with other fabrics such as cotton or spandex. In fact, that describes IUGA leggings perfectly as they are 77% polyester and 23% spandex.
Spandex
Spandex is another type of synthetic fabric. What sets it apart from other fibers is that it is super stretchy. To give you a better idea, you can easily extend it several times its length! For this reason, it is often used in activewear to provide flexibility (i.e. better range of movement).
As mentioned above, IUGA leggings are approximately one-fourth spandex.
How to Wash IUGA Leggings
Ideally, you want to wash your IUGA leggings after every workout. After all, they're close fitting—they can easily develop odors from your sweat. That's probably the last thing that you'd want!
Fortunately, they're easy to wash. If you want, you can even just throw them in the washer!
Washing Machine Instructions for IUGA Leggings
Yes, IUGA leggings are machine washable! The first step is to turn them inside out. This does a couple of things—for starters, it makes them easier to wash (the inner layer is exposed to the outside); it also prevents the surface from rubbing against your other clothes, which can cause damage over time.
If you want your leggings to last, we highly recommend washing them in a mesh laundry bag. A great tool, they will keep them from being damaged by other garments in the same load. Don't have a laundry bag? You can use a clean pillow case instead—you'll just have to tie off one end.
Pro-tip: For those who are wondering, yes, you can wash IUGA leggings with other types of clothes. Just make sure that everything is of the same color type; you do not want to mix lights with darks and vice versa. Also, it's a good idea to avoid washing them with coarse items such as jeans.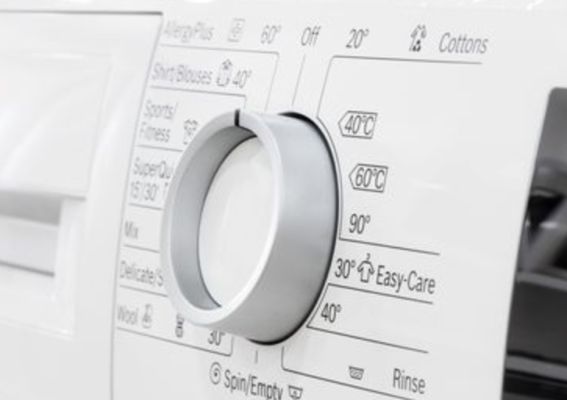 Load your IUGA leggings into the machine. Take out your ACTIVE detergent and add one scoop to your laundry. Select a delicate cycle and wash with cold water; never use hot water as the fibers are not made to withstand high heat—they can easily be damaged.
Note: Skip the fabric softener! They might make your leggings softer, but they'll also get rid of the moisture-finish. In other words, the fabric won't be able to pull sweat from the skin—this will leave you wet and uncomfortable during your workout. If necessary, use white vinegar as a softening agent instead!
Wait for the wash cycle to finish before taking out your IUGA leggings. Lay them flat on a clean surface and allow them to air dry—it shouldn't take long for the polyester and spandex material to dry completely. You can also put them on a drying rack or clothesline. Whatever you do, don't put them in the dryer; the warm air inside the machine will cause the fabric to deteriorate.
Pro-tip: Want to clean your leggings more thoroughly? If so, you might want to pre-treat it before putting it in the washer. Add a scoop of ACTIVE detergent to a sinkful of cool water and put the leggings in. Make sure that all of the fabric is in the mixture and let it sit for 15-30 minutes.
Washing Your IUGA Leggings by Hand
Don't want to use the washing machine? No problem! You can just as easily wash your IUGA leggings by hand. Here's how to do it.
The first step is to fill the sink (you can also use a container) with cool water. Pour in one scoop of ACTIVE detergent and mix to create a soapy mixture. Wait until you see soap suds before putting in your IUGA leggings. Lightly press down on the garments to submerge them in the liquid—you want all of the fabric to be soaked in the solution. Let it sit for 15-30 minutes.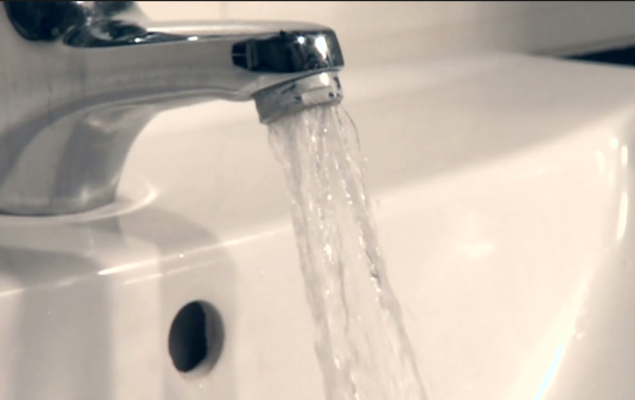 The IUGA leggings are ready to be washed after being soaked. Pick them up carefully from the sink and wash the fabric by rubbing it with your hands. You can also swirl it in the detergent water a couple of times. Rinse off the soap suds when you're confident that they're clean—simply put them under running water. Continue to rinse the leggings until the water becomes clear.
Pro-tip: It's important to rinse away all of the detergent! Any residue left on the fabric can easily cause skin irritation, which is probably the last thing that you want when you're exercising.
Transfer the leggings to a clean table. Soak up some of the excess water with a dry towel. You can also roll it up in the towel to get rid of the dampness. When you're finished, lay it flat to dry. Alternatively, hang it on a clothesline or drape it on a drying rack. As mentioned earlier, you do not want to put them in the dryer!
Removing Stains From Your IUGA Leggings
Slipped and got some mud stains on your IUGA leggings? No problem! You can easily wash them out with a bit of detergent.
Mix a bit of ACTIVE detergent with warm water in a small container—you want something that resembles a thin paste. Locate the stain and saturate it with the mixture by using a soft brush (an old toothbrush will do). You might have to apply it from both the inside and outside, depending on how soaked-through it is. Let it sit for at least 20 minutes; this will give the detergent time to dissolve the stain.
Check the spot to see if it's still there afterward—you'll want to repeat the above steps if the stain is still visible. If it's gone, you can wash the leggings as normal (by hand in the sink or with the washing machine).
Best Laundry Detergent For IUGA Leggings
Looking for something to wash your IUGA leggings with? Try ACTIVE detergent. As implied by its name, it's specially formulated for activewear. Yes, there's a difference.
Unlike traditional detergents, which are meant for old school fabrics, it contains special ingredients that allow it to penetrate deep into the technical fibers used in athletic clothing. More specifically, the product contains three types of plant-based enzymes that will dissolve and break down sweat, body oils, bacteria, and dirt—this is hard to achieve this with conventional detergents.
The benefits don't stop there—ACTIVE detergent is also all-natural. That's right, it is not a cocktail of chemicals; everything used in the product is derived from plants. That way, you won't have to worry about polluting the waterways. Not to mention that it'll be gentler on your skin!
As a matter of fact, it's hypoallergenic—this makes it a fantastic choice for those with sensitive skin. Try it out!
Note: This promotional offer is only guaranteed through the end of the day.