Glider Apparel is a yoga-inspired fitness brand that sells a variety of activewear. One thing that sets them apart from other brands is that they offer co-branding through their wholesale program. In other words, you can partner up with the company.
More About Glyder
Glyder Apparel was founded in 2006. Based in Santa Ana, California, the company offers trendy and comfortable yoga clothing for both men and women. They also have a Glyder Movement program that's designed to support qualified pros and influencers with their active apparel brand.
For those who are interested, you can find their products at retailers such as REI Co-op, The Sweat Shop, and more. Or if you want, you can order directly from their official website.
What Kind of Activewear Do They Sell?
Glider offers a variety of performance clothing including leggings, sports bras, jackets, shorts, joggers. Not only that, but they have a lounge collection as well, which consists of hoodies, long sleeves, tanks, and more.
Generally speaking, you can expect to spend between $50 to $100 per item. For example, you can get a pair of their leggings for about $80. Other items such as their tanks and sports bras are a little cheaper. As far as shipping goes, it's free for all U.S. orders (no minimum).
Taking Care of Glyder Clothing
With proper care, their performance apparel should last a long time. This means washing them after every wear and heeding the instructions on the product care label. The last thing that you want is to leave your sweaty clothes lying around the house. Not only will the sweat smell, but it can also damage the material.
Looking for a guide on how to wash their clothes? We've got you covered—we'll be going over the step-by-step instructions on this page so be sure to keep reading!
Fabrics Used by Glyder
Glyder has a few proprietary fabrics that they use for their clothes. Let's take a look at them below.
Forma 101
Forma 101 is a performance fabric that's known for its superior stretch. Not only is it supportive, but it also offers a full range of motion. On top of that, it also has moisture-wicking abilities, which will keep you cool, dry, and comfortable during your workout.
Glyder offers Forma 101 leggings and sports bras.
Glyderone
Glyderone is soft and light, which allows your body to move as one with the fabric. Featuring an interlock knitting construction, it allows for extreme stretch, which makes it suitable for a variety of performance apparel. It's also extremely durable and squat proof.
Glyder offers Glyderone leggings and joggers.
Formaflex
Formaflex is the 'print' version of their Forma101 fabric. Made with a double peaching process, it's soft with a cotton-like sensation and is resistant to fading and pilling. On top of that, it features four-way stretch, which conforms to your movements.
Glyder offers Formaflex leggings, joggers, and shorts.
Virtusof
Virtusof is lightweight, which makes it excellent for layering. Not only is it airy with a luxurious soft feel, but it also possesses the features to keep you dry and cool. Plus, it won't fade or shrink in the wash.
Glyder offers Virtusof tanktops.
Isosof
Isosof is the perfect blend of comfort and performance. Warm and cozy, it'll move with your body. At the same time, it offers breathable, free-flowing comfort.
Glyder offers Isosof long sleeves, joggers, and shorts.
The Best Way to Wash Glyder Apparel Leggings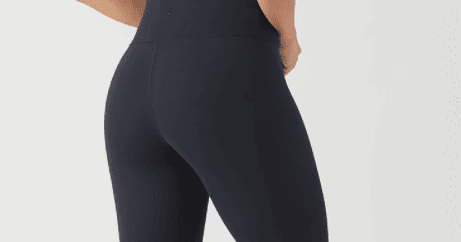 There are two ways to wash Glyder leggings—you can either run them through the washing machine or wash them by hand. We'll be going over both methods below.
Machine Washing Glyder Apparel Leggings
Make sure the pockets are empty and turn the leggings inside out. That'll minimize direct friction on the outside of the garment so that it'll last longer (ie. there will be less fading and pilling). Next, put them in a laundry bag; that'll prevent them from catching on other items.
Tip: It's best to wash leggings with other activewear. For example, you can wash them with tops or other bottoms. Just make sure that you've separated lights from darks.
Place the laundry bag in the washing machine. Add the rest of your dirty clothes and select a gentle cycle (minimal agitation is best when it comes to activewear). Make sure to choose cold water as hot water can damage the performance fabric.
Add one scoop of ACTIVE detergent. Avoid fabric softeners; they'll prevent the dirt and sweat from washing out. If necessary, you can add a cup of white vinegar instead. It'll deodorize your leggings and soften the fabric.
Press the start button and let the washing machine run. Retrieve your leggings afterward. Drape them over a laundry rack or clothesline and let them air dry. Don't use the clothes dryer—it can warp the fibers, which will ruin the fit.
Hand Washing Glyder Apparel Leggings
Fill a tub or sink with tepid or cool water. Add 1/2 to 1 scoop of ACTIVE detergent and swish  the water with your hand to mix the powder. Once it's thoroughly dissolved, turn the leggings inside out and place them in the tub until they're fully submerged.
Let them sit in the tub for up to 30 minutes. After soaking, gently swish the leggings with your hand through the sudsy water. When you're finished, drain the sink or tub and refill it with clean water. Remove the detergent by pushing the garment up and down. Continue until all of the detergent is removed.
Lay your leggings on a clean towel afterward. Place another towel over the top and press down to remove any excess water. From there, drape them on a clothesline or drying rack and let them air dry. Do not expose them to sunlight.
Washing Glyder Sports Bras the Proper Way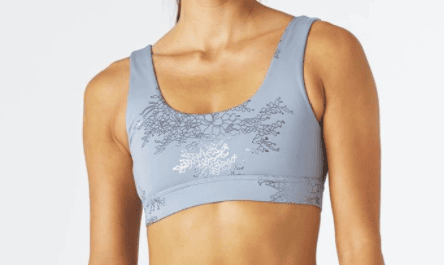 Running Glyder Sports Bra Through the Washing Machine
Turn the sports bra inside out and place them in a mesh lingerie bag. That'll ensure that it won't get tangled with or caught on other clothing in the same wash.
Tip: Remove any removable cups or pads before washing- that'll prevent them from losing their shape.
Make sure that the lingerie bag is closed properly and put it in the washing machine. Add the rest of your clothes; it's fine to wash sports bras with other similarly colored activewear. From there, add one scoop of ACTIVE detergent and choose your wash cycle. We recommend using a delicate setting- the lesser degree of agitation will be gentler on the bras. Once again, skip the fabric softener.
Retrieve your clothes, including your sports bra once the cycle is finished. Don't leave them inside the washer for longer than necessary as that can breed bacteria.
Drape the sports bra on a drying rack or lay flat to dry. Don't put them in the dryer- the heat will degrade the fabric.
Hand Washing Glyder Sports Bra
You can hand wash your Glyders sports bra in a sink or wash tub. Fill it with cool water and add 1/2 to 1 scoop of ACTIVE detergent (more if you're washing it with other items). Wait until the powder is completely dissolved before submerging the garment; it should be fully covered by the water.
Tip: Remove any removable cups or pads and wash them alongside the sports bra in the sink.
Leave the sports bra in the wash tub for up to 30 minutes. Gently swish it through the soapy water afterward to get rid of any debris. From there, drain the wash tub and refill it with cool, clean water. Press the sports bra up and down to remove the detergent. Continue until all of the soap is gone. You can always rinse it under the tap.
Transfer the wet sports bra onto a towel. Place another towel on top and use it to remove the excess moisture. From there, place it on a drying rack. Avoid hanging it up by the straps.
Easiest Ways to Wash Glyder Tops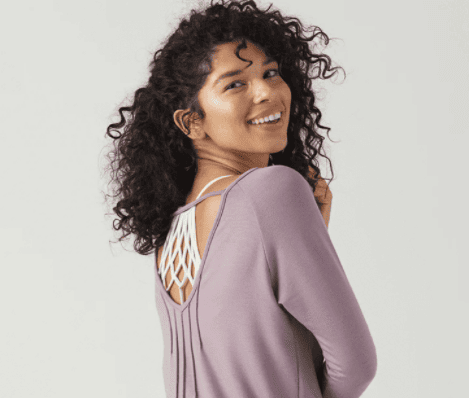 Putting Glyder Tops In the Washing Machine
Make sure that all the pockets are empty and turn the top inside out (zippers should also be zipped if you're washing a jacket). Place the item in a mesh laundry bag to prevent it from snagging on other garments.
Place the bag into the washing machine and add the rest of your laundry. Add one scoop of ACTIVE detergent. Depending on the washer, you'll either want to add it to the drum or to the dispenser. Don't use fabric softener- it'll trap in the dirt and sweat.
Select a gentle wash cycle with low spin. Wash with cold water. Avoid hot water as it can warp the fabrics.
Hang the top on a laundry rack or clothesline and let it air dry. As with most activewear, you want to avoid using the clothes dryer.
Hand Washing Glyder Tops
Fill a sink with tepid or cool water and dissolve 1/2 to 1 scoop of ACTIVE detergent. Swish the water gently with your hand to mix. Submerge your tops once the water is sudsy. Make sure that the item is completely covered.
Leave the tops in the sink for at least 20 minutes. Swish it a few times through the water before draining the sink. Refill with cool water and use it to rinse the detergent off the item. Continue until there's no more traces of detergent.
Remove the excess moisture with a towel (place the top on the towel and roll it up) before hanging it up to dry. You can also drape the top across a laundry rack. Don't use the clothes dryer for these garments—it'll wear out the fabric prematurely. Also, remember not to put the items out in the sun.
Note: This promotional offer is only guaranteed through the end of the day.