Threads 4 Thought is a lifestyle brand that's known for their sustainable fashion. Aside from clothing, they also sell home goods such as towels, candles, yoga mats, laundry bags, and more.
More About Threads 4 Thought
Threads 4 Thought was founded by husband and wife team Eric and Leigh Fleet in 2006. New college graduates at the time, their goal was to create change by starting a fashion brand—one that left a smaller impact on the environment.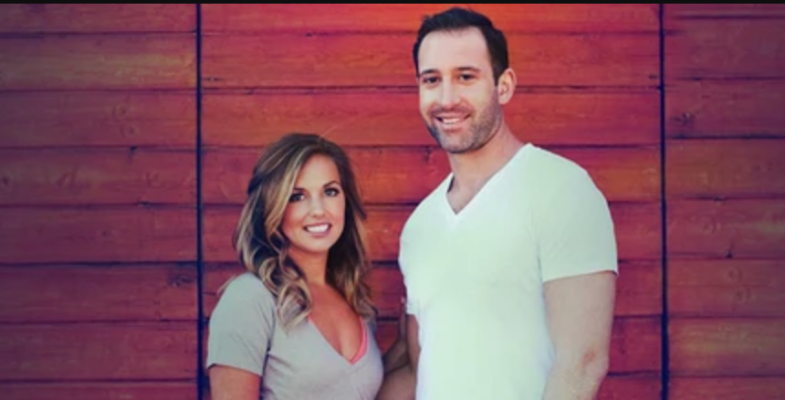 For those who'd like to check out their products, visit their official website. Some of their apparel is also available at retailers such as Nordstrom, REI, and Amazon.
What Kind of Activewear Do They Sell?
The brand offers a wide range of activewear for both men and women. Some of their best-selling items include cropped tanks, sports bras, leggings, shorts, and tees. They also have a similar collection for kids, which you can find on their website.
Price-wise, you're looking at around $50 for a tank and $80 for a pair of leggings. They also have a sale section, where you can get up to 30% off selected styles. Shipping is also free in the U.S. for orders over $100 USD (orders below the threshold amount will have shipping added at checkout).
Caring For Threads 4 Thought Products
Want your tank tops or leggings to last a long time? Then make sure to take proper care of the items. In other words, don't leave them in the trunk of your car or in a pile on the floor. Make sure to wash them as soon as you can after working out. That'll prevent the sweat from wearing out the fibers. That way, your clothes will look new for longer.
You also want to be careful when you're doing the laundry. For instance, it's never a good idea to throw a sports bra into the dryer.
Need some more tips? Then be sure to read on—we'll be going over how to wash their products in detail below.
What Fabrics Are Their Activewear Made From?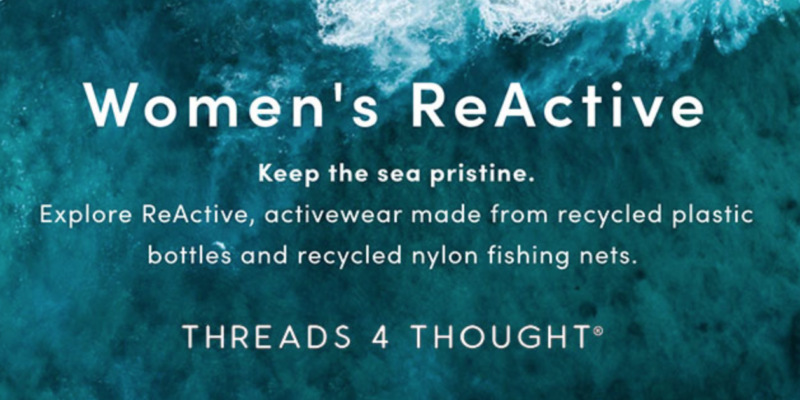 The type of fabric matters when you're washing your clothes. If anything, it's what dictates how an item should be washed. For example, cotton products should never be tumble dried as they're prone to shrinking.
Anyway, here's what you need to know about their materials.
Recycled Polyester
Recycled polyester has a much smaller environmental footprint than regular polyester. It's made by melting down existing plastic such as discarded textiles, water bottles. Not only is it strong, but it's also resistant to abrasion. And like regular polyester, it retains its shape well, which makes it an excellent choice for outdoor clothing. However, it tends to hold odors and is prone to static buildup.
Recycled Nylon (Eco Nylon)
Recycled nylon is made from pre-consumer fabric waste; it can also be made from post-consumer materials such as fishing nets. Not only does it divert waste from landfills, but it's strong and durable, which makes it ideal for various products, including activewear.
Spandex
Spandex, aka elastane, is a synthetic fiber that's known for its extraordinary stretch. Soft and lightweight, it's often used to make clothing such as swimwear, dancewear, and activewear. With that said, it has a tendency of sticking to your body. It's also sensitive to heat. This is one of the reasons why it's never used alone in clothing; it's always woven with other fibers.
Threads 4 Thought: How Should You Wash Their Leggings?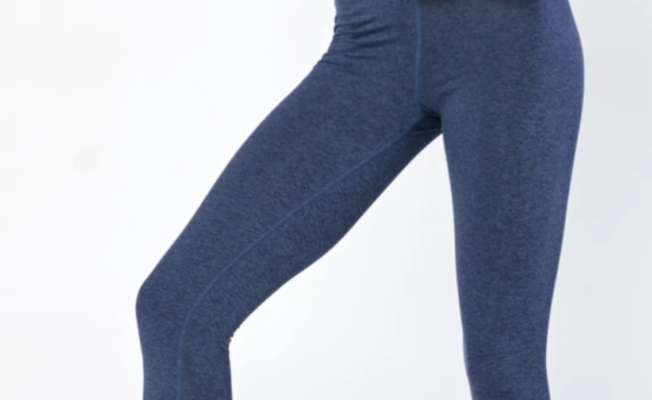 Their active leggings are made from recycled polyester and spandex. You can either throw them in the washer or hand wash them in the sink.
Using the Washing Machine
Empty the pockets and place your leggings in a mesh laundry bag. It'll allow water and detergent to pass through while providing a barrier to other items. That way, they won't get snagged or damaged in the wash.
Put the bag in the washing machine and add the rest of your laundry. Consider separating the items with additional mesh bags, if necessary. Once everything is loaded, add your detergent. We recommend 1 scoop of ACTIVE detergent for a regular-sized wash load. More can be added if you're washing more items.
Tip: It's best not to use fabric softener. They contain silicone, which will coat your leggings with a wax-like substance. Not only will it trap in dirt, but it'll also interfere with the fabric's moisture-wicking properties.
Proceed to wash them with cold water. Avoid hot water; it can stretch out the polyester-spandex material. And make sure to use a gentle setting—that'll preserve the quality of the clothing.
Don't tumble dry your leggings. Hang them up instead and let them air dry. For example, you can use a hanger or drape them across a laundry rack or clothesline. Avoid leaving them outside; the sun's UV rays can cause the plots to fade.
Hand Washing In the Sink
Fill a sink or small tub with cool water—it should be large enough to comfortably fit your leggings. Measure 1/2 a scoop of ACTIVE detergent and add it to the water. Mix by swishing the water with your hands.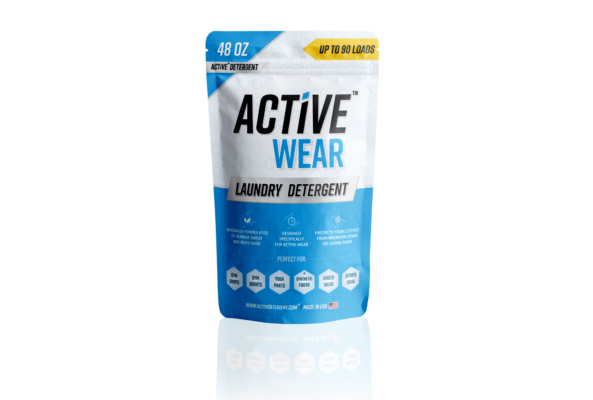 Expose the inner layer by turning the leggings inside out. Place them in the sink and swirl them around a few times to loosen any debris. Soak them or 15-20 minutes afterward—they should be completely immersed in the solution.
Remove the leggings from the sink or tub and rinse them thoroughly under the faucet (you can also rinse them in the sink after refilling it with water). Continue to rinse until there's no more soap residue on the fabric. Never squeeze or twist your leggings. Gently press the excess moisture out with your hands instead. You can also press them against the side of the sink. Another option is to roll them up in a clean towel—the fabric will absorb the excess water.
From there, lay them flat to dry on a table or countertop. You can also use a clothesline, laundry rack, or hanger. Just don't hang the pants outside—you don't want to expose them to the sun's UV rays.
Threads 4 Thought: How Should You Wash Their Sports Bras?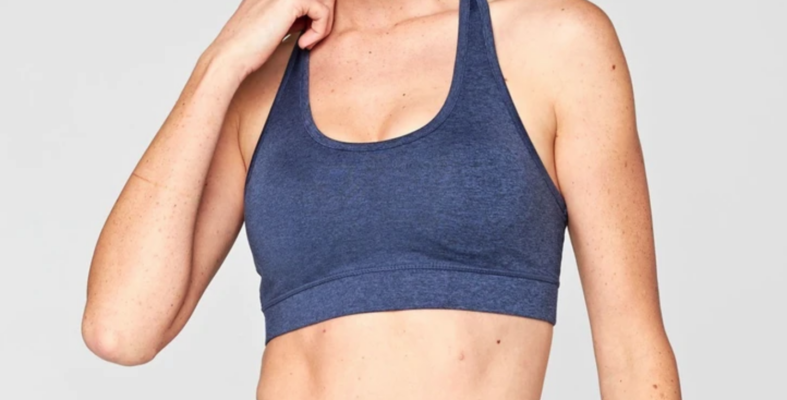 Their sports bras are also machine washable. You just want to make sure to use a mesh bag, otherwise, the elastic can stretch out. Another option is to wash them by hand.
Using the Washing Machine
Turn your sports bra inside out and place it in a mesh lingerie bag (you can place more than one in the same bag). That'll keep it from getting caught on other items. It'll also make things more convenient when you're sorting out your laundry later.
Throw the lingerie bag into the washing machine and add the rest of your clothes. We recommend washing the bras with other delicates such as undergarments and tank tops. Use extra laundry bags, if necessary, to separate the garments.
Measure one scoop of ACTIVE detergent and pour it into the dispenser. Skip the fabric conditioner. It'll coat your sports bra with a layer of silicone, which will trap in dirt and oils. Consider using white vinegar instead; half a cup during the final rinse will soften your bras and get rid of any odors.
Wash the sports bras with a gentle cycle. Make sure to use cold water as hot water can weaken the fibers and ruin the elastic.
Start the washing machine and wait for it to finish running before retrieving your clothes. Don't twist or wring the bras. Instead, place them between two towels and press down to remove any excess moisture. From there, you can let them air dry by trapping it across a clothesline or drying rack. Don't throw them into the dryer—the heat will stretch out the elastic.
Hand Washing In the Sink
Fill a clean sink with cool water and add some ACTIVE detergent—half a scoop will do unless you're washing many things at once. Wait for the powder to dissolve before putting your bras in (you can speed things up by swishing your hand around in the water).
The next step is to add the bras. Turn them inside out and place them in the sink so that they're completely submerged. Swish the bra through the water to loosen any dirt and oils and let them sit for 15-20 minutes.
Drain the dirty water and rinse the bra under the tap. If you want, you can also rinse them in the sink—you just have to refill it with clean water. Continue to rinse until there's no soap left. This can take a couple of minutes.
Press the sports bra between two towels to remove any moisture. You can also roll it up inside a clean towel. Whatever you do, don't wring or squeeze the bra. That'll wear out the elastic fibers, which will ruin its fit.
Drape the bra across a drying rack or clothesline and allow it to dry naturally. You can also lay it flat to dry on a clean, dry towel. Once again, you never want to use the clothes dryer; the heat will warp the bra permanently.
Note: This promotional offer is only guaranteed through the end of the day.