Rhone is a startup company that specializes in men's sportswear. Known for its superior materials, the brand offers a variety of styles, all of which are made to last longer than the average product. In addition to clothing, they also sell accessories such as hats, socks, and underwear.
More About Rhone Apparel
Rhone Apparel was founded by Casey Edgar, Carras Holmstead, and Nate Checketts in 2014. Inspired by its aesthetics and beauty, the team had named the company after Rhone—one of the largest rivers in Europe. 
Based in Connecticut, the brand initially launched as a web-only store. It wasn't until afterward
that they started to sell their products at retailers such as Equinox and Nordstrom. Fast forward to 2023 and they have more than 120 retail storefronts across the country. That's not all, they also launch pop-up stores every now and then.
More About Rhone Apparel
Rhone sells a range of activewear that is targeted toward high-income, sophisticated men. For example, they sell jackets, pullovers, tanks, long sleeves, shorts, and joggers. Aside from that, they also offer a variety of underwear.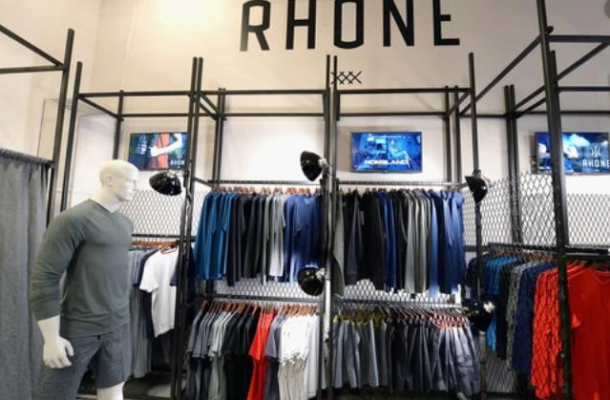 Cost-wise, their prices are fair. For instance, you can expect to pay around $120 to $130 for a pair of joggers. Some items, however, such as their jackets, will be a little more expensive at approx $300. The good news, however, is that they offer free 2-day shipping—if you're purchasing from their site. So that's definitely something to take advantage of!
Taking Care of Rhone Apparel
Their activewear is durable for what it is. That is, there's definitely a noticeable difference when you compare it to cheaper brands. With that said, fabric is fabric—it will wear out over time. The question is "when"?
Want to prolong its life? Then take good care of the item. This means washing it when it needs to be washed. Let's face it—no one should be wearing sweaty clothes! Not only would it be stinky, but it'd also be bad for your skin.
Rhone Apparel's Custom Fabrics
One of the things that they're known for is their custom fabrics. If anything, that's what sets them apart from other brands. Let's take a look at some of them below—it'll give us a better idea of how to wash them.
GoldFusion Technology 
The brand came out with GoldFusion technology in 2017. Basically, it's a fabric that features a series of gold threads woven in. Not only does it resist odors, but it also provides UV protection. Not to mention that it comes with improved colorfastness. While the fabric might feel heavy, the extra weight cannot be felt at all when the item is being worn. What's more, is that it dries three times as fast compared to traditional garments!
Rhone's GoldFusion collection features shirts, tanks, bottoms, baselayers, and more.
SilverTech Technology 
Silvertech is the brand's first fabric technology innovation. Similar to GoldFusion, it features silver threads woven into the material. This adds antiseptic qualities to the item, not to mention that it also helps to combat odors and sweat stains.
Rhone's SilverTech collection features shirts, bottoms, baselayers, and more.
Other Fabrics Used by Rhone Apparel
The brand uses other fabrics for their clothes as well. Here are some of them.
Flexknit Fabric
FlexKnit is a Japanese stretch fabric that offers maximum flexibility. Not only that, but it's soft and flexible, which makes it perfect for working out in. On top of that, it's lightweight, durable, breathable, and quick-drying. So you won't have to wait around for it to dry after washing! 
Rhone uses Flexknit fabric for their joggers and pants
Polartech Neoshell Fabric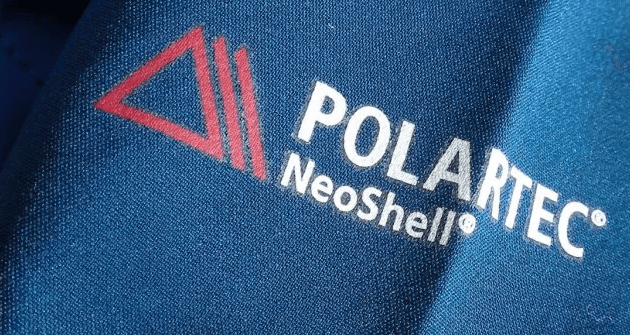 Polartec Neoshell is a waterproof fabric that offers breathable performance. Not only is it great against water, but it's comfortable and offers a full range of motion. At the same time, it's also durable, lightweight, and soft. This is one of the reasons why it's perfect for outerwear.
Rhone uses Polartech Neoshell fabric for many of their jackets
Washing Instructions for Rhone Jackets
Now that we're more familiar with some of the fabrics that they use, we can talk about how to wash their items. Let's begin with one of their most popular products—jackets. As it turns out, there's more than one way that you can wash them.
Putting Rhone Jackets in the Washing Machine
Most, if not all of their jackets are made from a synthetic, waterproof material. What this means is that it's perfectly fine for you to toss them in the washer. If anything, that's what they expect you to do when it gets dirty. The first step? Check the pockets. You don't want there to be any coins or keys inside. From there, close all the zippers—that will prevent it from causing damage to the fabric while it's in the wash. It's also a good idea to close any Velcro attachments.
Note: It's alright to wash their jackets with other clothes in the same load as long as the colors are similar. Otherwise, the colors might bleed onto one another, which would ruin your items.
Protect the jacket by placing it in a laundry bag (the mesh kind). Once you've done that, load it into the washing machine. Fill it with cold water (avoid hot water as it'll damage the fabrics) and set it to a gentle cycle. From there, take out your ACTIVE detergent and add one scoop. Do not use fabric softeners; they will coat your jacket in a waxy material that'll prevent sweat from leaving your skin.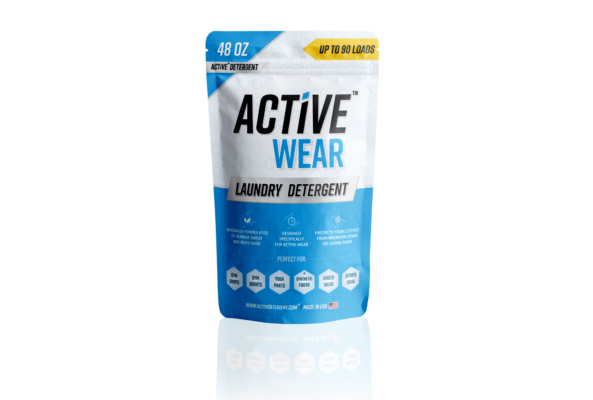 Press start and run and wash cycle. Wait for it to finish completely before opening the door and removing the mesh laundry bag. Do not leave the jacket in the machine for long periods of time as mold and mildew can grow on the fabric. Hang up the jacket and wait for it to dry.
Note: Down jackets should not be air-dried. Instead, put them in the clothes dryer on the lowest setting. That will fluff out the down feathers and prevent mold growth.
Washing Rhone Jackets By Hand 
Rhone jackets can also be washed by hand. Transfer it to the sink or a tub and fill it half-full with plain water. Add a scoop of ACTIVE detergent and mix the water with your hand to create a solution. Once you've got that, immerse the jacket in the sink. Make sure that fabric is completely submerged in the soapy water, otherwise, it won't clean properly. Consider working in the detergent by pushing up and down on the jacket with your hand.
Let the jacket soak for 20 to 30 minutes. Swirl it a few times and replace the dirty water with new water from the tap. Press out as much of the detergent solution as possible out of the jacket. Using the new water, rinse out all of the soap. You can also speed up the process by placing the jacket underneath the faucet. When you're finished, squeeze the jacket to remove the excess water. Never twist your jacket like a towel. That will damage and stretch it out.
Place the jacket on a drying rack or clothesline so that it can air dry. In the case of a down jacket, put it in the clothes dryer. Wait for it to dry completely before wearing.
How to Wash Rhone Joggers and Pants
Rhone offers a variety of joggers and pants, many of which feature their GoldFusion and SilverTech technology. Don't let that scare you, though—they're just as easy to wash as regular clothes. If anything, they're even more tolerable to rigorous washing.
Can You Put Rhone Joggers and Pants in the Washing Machine?
Yes, their pants are machine washable. Similar to their jackets, you want to begin by emptying the pockets. Once you've done that, turn the whole thing inside out. That way, you won't have to worry about the agitator damaging the outside of the pants. Next, place them in a laundry bag (or a clean pillowcase if you don't have one). That will prevent them from getting tangled with your other garments if you're washing them together.
Open the door and put the laundry bag into the washing machine. Set it to "gentle" and fill it up with cold water. Next, add a scoop of ACTIVE detergent—don't use too much, otherwise, it'll be hard to rinse out. Fabric conditioners should be avoided; the same thing goes for bleach.
Allow the washing machine to run and finish the cycle. Take out the laundry bags and remove your leggings. For the best results, hang them up in a well-ventilated area so that they can dry naturally (e.g. clothes rack or clothesline works well). Avoid the dryer as the heat can cause the pants the wear out prematurely.
Washing Rhone Joggers and Pants in the Sink
Start by filling a container with water. A sink or tub works well as well. Dissolve one scoop of ACTIVE detergent and mix it until you get a solution. Submerge your Rhone pants and let them soak in the soapy mixture for at least 20 minutes; longer if necessary.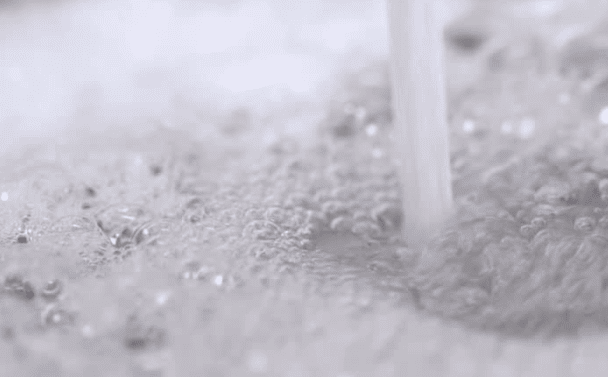 Gently rub the pant fabric with your hands—that will help to dislodge any remaining debris. Once you've done that, rinse off the soap suds. You can do this by refilling the container with water or by holding it under the faucet. At the end of the day, it doesn't matter which method you choose as long as you rinse off all the detergent.
When you're finished, press down on the pants to get rid of the excess water. Place it inside a clean towel and roll it up—that will soak up some of the moisture. From there, put it on a hanger and let it air dry.
Best Laundry Detergent For Rhone Apparel
ACTIVE detergent is one of the best options for Rhone activewear. Unlike regular detergents that you can find in stores, it features a formula that's specific for synthetic fabrics, such as the ones used by Rhone. More specifically, it comes with plant enzymes that are physically capable of breaking down body oils, sweat, and dirt. If anything, that's what sets it apart from other formulations.
What's more, is that the product does not contain any chemicals. So it'll be gentler on your skin, not to mention that it won't pollute the environment! Given all that, why wouldn't you want to give ACTIVE detergent a try?
Note: This promotional offer is only guaranteed through the end of the day.