Years of Ours is a female-led brand that's focused on style, fit, and performance. Some of their best-sellers include leggings, bralettes, shorts, tanks, and sports bras.
More About Years of Ours
Years of Ours was founded by Eleanor Haycock in 2016. Based in Los Angeles, the athleisure brand has since become recognized for its various styles and fits, all of which pay homage to classic American sportswear. Another thing that sets them apart is the fact that all of their activewear is made in the USA.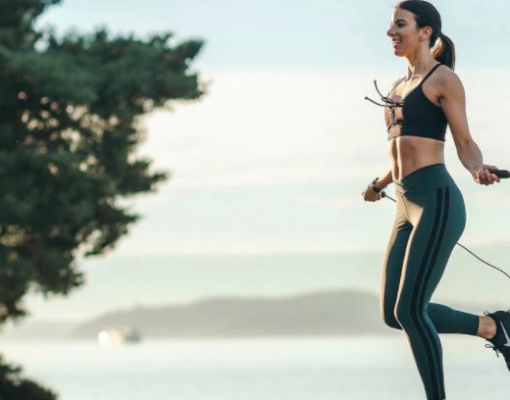 For those who are interested, check out their official website. You can also find their products at Revolve, Nordstrom, Intermix, and various other retailers.
What Kind of Activewear Do They Sell?
Years of Ours offers a variety of women's activewear including leggings, sports bras, sweatpants, shorts, and more. They also have a tennis collection, which consists of various skorts, tanks, shorts, and bras.
Price-wise, you're looking at about $50 to $100 per item. For example, you can get a tank top for about $60. Other things, however, such as their leggings can cost a little more. Don't worry, though—there are ways to save. For one thing, you can always shop their sales section. You can also get 20% off your order by signing up for their email newsletter.
Taking Care of Years of Ours Activewear
The company prides themselves in the quality of their products, all of which are made in El Monte, California. Like all clothes, however, you have to take care of them if you want them to last—and that includes washing them the right way.
Not sure how to wash your new leggings or sports bras? Need some pointers? Then you're at the right place! We'll be going over how to wash their activewear in detail below so be sure to keep reading.
What Materials Do They Use For Their Activewear?
Most, if not all of their activewear is made of technical fibers. If anything, that's what gives them their durability. Anyway, here's what you need to know:
Polyester
Polyester is an inexpensive material that's strong and durable with excellent abrasion resistance. At the same time, it's lightweight, which makes it suitable for a variety of outerwear. Not to mention that it's quick-drying. The only drawback is that it's temperature-sensitive.
Spandex
Spandex is a soft fiber that can stretch many times its original length. Figure-flattering, it's comfortable to wear and holds its shape well. However, it's prone to piling. For this reason, it's almost always processed with other materials such as cotton or polyester.
Nylon
Nylon is exceptionally strong, even more so than polyester. Not only is it tough, but it has great abrasion resistance (ie. it won't tear easily). It's also moisture-resistant, stain-resistant, and mildew-resistant. The only thing is that it tends to fade easily in sunlight.
How to Wash Years of Ours Leggings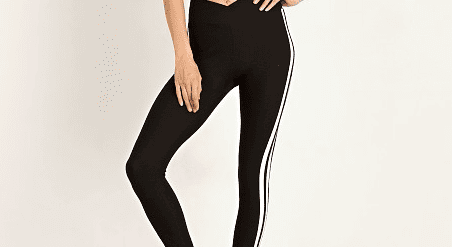 Their leggings are completely machine washable, or if you want, you can wash them by hand.
Option 1: Throwing Your Years of Ours Leggings Into the Washer
Turn the leggings inside out before putting them in the wash; that'll prevent the colors on the outside from fading. Not only that, but it'll expose the dirty layer so that it'll get cleaned properly. And don't forget to empty the pockets (if there are any).
Once you've done all that, seal them in a mesh laundry bag. That will provide them with a physical barrier so that they'll be less likely to get damaged during the wash cycle.
Place the bag in the washer and add the rest of your laundry (feel free to wash the leggings with other dark-colored activewear). Open the detergent drawer and add one scoop of ACTIVE detergent (you can also add it directly to the drum, it depends on the type of machine that you have). Next, set the settings so that it uses cold water.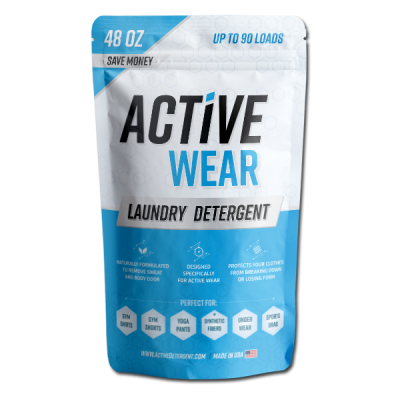 With that, you can start a gentle cycle. Make sure not to use fabric softener as it'll affect the fabric's moisture-wicking abilities. Bleach should also be avoided. If necessary, you can always spot clean instead.
Wait for the machine to finish running before opening the door and taking out your leggings. Don't use the dryer; put them up on a clothesline instead so that they can air dry. Avoid contact with direct sunlight as UV rays can cause fading.
Option 2: Hand Washing Your Years of Ours Leggings
It's perfectly fine to handwash the leggings. If anything, it's gentler on the fabric. You just need a bucket or container that's big enough for the leggings (or you can always use the sink). Start by adding cold water. From there, mix in half a scoop of ACTIVE detergent; the water should turn sudsy. Once the powder is completely dissolved, add your leggings (remember to flip them inside out and empty any pockets).
Make sure that the leggings are fully immersed in the water. Push them down gently with your hands, if you need to. From there, let them sit and soak for 20-30 minutes—that will allow the detergent to remove the sweat and oils. Eventually, you can give it a few swishes. Once you're done that, rinse the detergent off by holding the leggings under running water. You can also refill the container with clean water and rinse it that way.
The final step is to dry the leggings. Start by rolling them in a towel—just lay them flat and roll them up; that will get rid of the excess moisture from the fabric. Once the water is out, you can let them air dry on a clothesline or drying rack. Remember, don't expose them to direct heat aka don't use the dryer. 
Washing Years of Ours Sports Bras the Right Way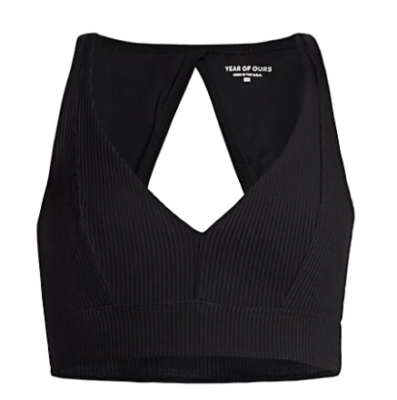 Sports bras are more delicate than leggings, which is why you want to be extra careful when you're putting them in the wash.
Option 1: Machine Washing Your Years of Ours Sports Bras With Your Activewear 
Most of their sports bras and bralettes are made from a nylon spandex blend. In other words, it's perfectly fine to put them in the washing machine. Start by turning them inside out as you would with other clothing. Once you've done that, put them in a lingerie bag. Make sure that it's closed properly and put it into the washer. The bag will prevent the elastic from wearing out so that it'll last longer. 
Tip: You can wash their sports bras with other sportswear as long as you've sorted out the colors beforehand (ie. don't mix light-colored items with dark-colored items).
The next step is to add a scoop of ACTIVE detergent. Make sure that you've chosen cold water and run a gentle or delicate cycle. And as always, avoid fabric softeners—it'll coat your sports bra in a waxy substance, which will prevent them from being washed properly.
Run the machine and wait for it to finish before retrieving your sports bras and other clothes. Don't tumble dry. Place everything on a rack or clothesline instead and allow them to air dry. Try not to hang your bra by its straps as there's always a chance that it can stretch out, which will affect its performance.
Option 2: Hand Washing Your Years of Ours Sports Bra
Their bras can be washed easily in the sink. You just have to fill it up with warm water and add ACTIVE detergent. Wait for the powder to dissolve completely before immersing the item. The solution should be sudsy with lots of soap bubbles!
If the bra's floating up toward the surface, press it down gently so that it'll go to the bottom. You want it to be saturated with the soapy solution so that the detergent can work its magic. From there, let it sit and soak for 20-30 minutes. Afterward, you can rinse off the ACTIVE detergent with water (it might take a few rinses to get rid of all the soap).
Finally, hang it dry. It might also be a good idea to blot it with a towel first so that it won't be dripping as much.
Proper Way to Wash Years of Ours Tank Tops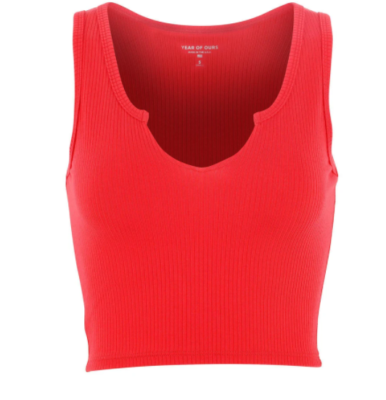 Option 1: Using the Washing Machine For Your Years of Ours Tanks
Turn the tanks inside out to prevent them from fading. Next, place them in a laundry bag (ideally, each tank should be in their own bag). Once you've done that, put it in the washing machine. Add the rest of your laundry and pour in a scoop of ACTIVE detergent. Skip the bleach and softener.
Run a cold water cycle on a delicate setting with minimal spin. Once the cycle is complete, hang the tanks up to dry. Depending on the material, you may be able to get away with tumble drying the items (always check the care tag label first).
Option 2: Washing Years of Ours Tank Tops By Hand
Fill a large clean sink with cool water. Pour in half a scoop of ACTIVE detergent (feel free to use more if you're washing multiple items) and allow it to dissolve. You can quicken things up by swishing the water with your hands a few times.
Place your tank tops into the sink so that they're completely covered by the soapy solution. Let them sit there for about 15 to 20 minutes before rinsing them clean with water. There shouldn't be any soap residue when you're finished (you can tell when the water runs clear).
Gently press the excess water out of the tank so that it's no longer dripping. Avoid twisting motions as that can damage the fabric. From there, hang them up on a clothesline or drying rack so that they can dry naturally.
Note: This promotional offer is only guaranteed through the end of the day.