Activewear is a bit different than regular clothing. One of the biggest things that set them apart is the fact that they're made out of moisture-wicking materials. What does this mean? This means that they are designed to draw moisture away from the body. This property allows sweat to travel to the surface of the fabric, where it can evaporate. Not only does this minimize odor, but it helps to control body temperature as well. In contrast, materials such as cotton hold onto moisture, which makes everything clammy and unpleasant. For this reason, you should always wear activewear for workouts and exercise.
Other Benefits of Activewear:
– They give you freedom of movement
– Some offer additional support and padding
– Proper sports apparel improves performance
– Compression can help with the recovery process
As you can expect, there are numerous brands of activewear out there—some more well known than others. If anything, more and more companies have begun to manufacture these types of clothing. On this page, however, we will be taking a look at one of the more established brands on the market—Under Armour.
About Under Armour
Under Armour manufactures a variety of products including clothing, footwear, and sporting gear. Founded by Kevin Plank in 1996, the company started as a small business, one that ran out of his grandmother's basement. Tired with dealing with sweat-soaked shirts, he decided to make his own clothing out of moisture-wicking fabric. After graduating from college, he developed his first prototype and began to sell the apparel from the trunk of his car.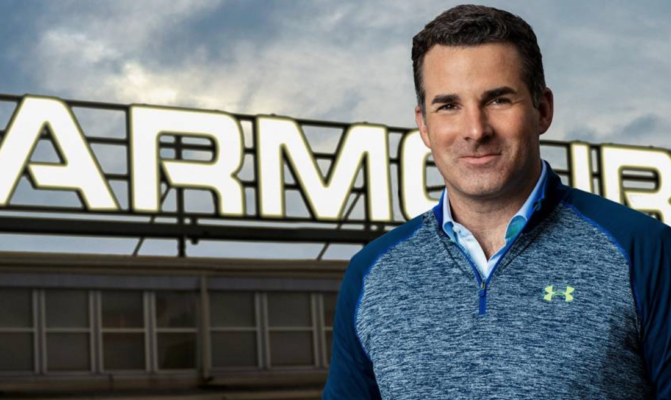 As one thing led to another, he landed contracts with football teams such as Arizona State and NC State. Before he knew it, sales had exploded. By the late '90s, Under Armour was generating over $100,000 in profits.
Today, the company serves over a dozen countries including South Korea, Hong Kong, Germany, France, and Canada, to name a few. Their global headquarters is based in Baltimore, Maryland.
The Different Fabrics of Under Armour
As with most activewear brands, Under Armour produces its own fabrics, each of which is suited for different things. Let's take a look at some of their biggest ones below.
HeatGear
HeatGear is designed to keep you cool and dry throughout your workout. Super breathable, the fabric allows sweat to easily come to the surface, which helps to regulate body temperature.
In addition to HeatGear, there is HeatGear Armour, a line of base-layers that serves as a "second skin." Soft and lightweight, it provides just the right amount of support with high comfort levels. Anti-odor technology also prevents the growth of bacteria.
On top of that, there is HeatGear Amourvent, the most breathable fabric that the company has put together. Featuring Mesh Technology, it is light, durable, stretchy, and fast-drying.
ColdGear
ColdGear allows athletes to stay active, even in cold weather. Not only is it designed to wick away moisture, which increases comfort levels, but it helps to maintain your core body temperature.
In addition to regular ColdGear, there is ColdGear Infrared, a line of apparel that comes with a special thermo-conductive coating that helps to retain body heat. On top of that, there is ColdGear Reactor, an adaptive fabric that "maintains the perfect level of warmth", according to the brand's official website.
UA Base
UA Base is unique in that it features a grid pattern; not only does it trap body heat, but circulates it for lasting warmth, even in the coldest of conditions. There are four different "gradings" for these fabrics—1.0, 2.0, 3.0, and 4.0.
1.0: Designed for intense activity in cool conditions
2.0: Designed for moderate activity in cold conditions
3.0: Designed for intermittent activity in extremely cold conditions
4.0 Designed for the coldest of cold
UA Threadborne
Threadborne is one of their most comfortable fabrics. Nearly seamless, it provides a soft, almost cotton-like feel against your skin. Suitable for any sports enthusiast, the material is guaranteed to keep you cool and dry during your workout.
UA Storm
UA Storm is designed to keep you dry and warm in wet weather conditions. Not only that, but it will protect you against the wind. There are three levels of protection:
UA Storm 1: Fabric is water-resistant
UA Storm 2: Fabric is windproof and highly water-resistant
UA Storm 3: Fabric is both windproof and waterproof
The Best Way to Wash Under Armour Clothing
As you can see, Under Armour has quite a variety of fabrics, which are used for their different types of clothing. To maximize their lifespan, it's important that you wash them properly. After all, one wrong step is all that it takes to ruin an expensive shirt. Not too sure how to wash your UA activewear? No worries—we will be going over how to wash their different products below.
Note: As a general rule, you'll want to wash Under Armour in cold water with like colors in the wash. Do not use fabric softener or bleach as they can damage the product. Following the wash cycle, they can be put in the dryer on low heat. Avoid using dryer sheets.
How to Wash UA Leggings, Yoga Pants, and Tights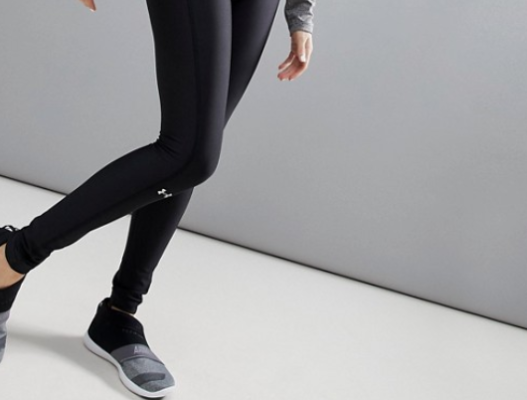 Ultimately, it depends on the material that they are constructed out of. Seeing as how they are generally made out of synthetics, however, you can safely put them in the washing machine. Remember, though, it's important that you wash them with like colors only. Otherwise, you risk the chance of ruining your clothes. If you want, you can add an extra level of protection by putting your leggings, tights, and yoga pants into a mesh laundry bag. Add a bit of ACTIVE detergent to the machine and wash with cold water. As noted above, avoid using fabric softener as that will impact its ability to wick moisture.
Pro-tip: Always double check the care label for the exact instructions for your piece of clothing
Take your leggings, yoga pants, and tights out of the machine when the wash cycle is complete. If you put them in a laundry bag, you'll want to take them out of that as well. While you can put them in the dryer on low heat, we recommend that you hang them up to dry as too much heat can damage the fibers and material (not to mention that it can also affect their flexibility and shape!).
Washing Instructions for Under Armour Tank Tops, Short and Long Sleeves
As with their leggings and pants, their tops can also be put in the wash. Before that, however, you might want to soak the garments, especially if they've developed an unpleasant odor.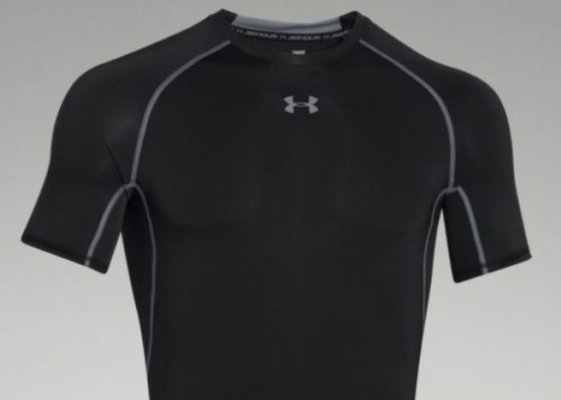 In a sink or a tub, mix together one part white vinegar to four parts water. Alternatively, you can use a gentle cleaner such as ACTIVE detergent. Put the items in the solution and allow them to sink and saturate for half an hour. This will help to get rid of that pesky smell that might otherwise stay on the fabric. When you're done, rinse them under cold water to get rid of the soap. 
Next is to put them into the washing machine. As always, we recommend that you put your tank tops, short and long sleeves in a mesh laundry bag. Select a gentle cycle and wash with cold water. Add a bit of ACTIVE detergent and press the start button. If you want, you can wash the items together with other articles of clothing—that is, as long as they are like colors.
When that's finished, hang them up to dry in a well-ventilated area. We advise that you do not put tank tops, short and long sleeves in the dryer as that can lead to premature damaging of the fabrics. Don't worry—if anything, Under Armor tops tend to dry quite quickly.
Note: This method can be used to wash Under Armour jerseys and polos as well. Before you do though, remember to check the care instructions for the specific style
Aside from putting them in the wash, you can wash them by hand as well. To do this, all you have to do is mix a container of soapy water (using ACTIVE detergent) as described earlier. After letting it soak for a while, gently wash it with your hands by rubbing the fabric together. If possible, avoid twisting or wringing the shirts as that can cause the material to stretch. When you're sure that they are clean, rinse them using clean water. Once all the soap is out, you can hang them up to dry.
Note: It's also recommended that you hand wash their swimsuits, which are typically made out of polyester. Other accessories such as headbands can also be hand washed.
The Best Way to Wash UA Sports Bras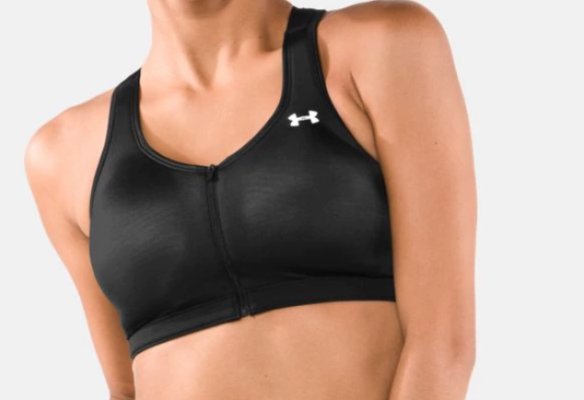 Before you wash your sports bra, it's important that you secure any loose ends—this means velcro straps or hook-and-eye closures. Place them in a mesh laundry bag and put them in the washing machine. Add a bit of ACTIVE detergent and set it to a gentle cycle with cold water. When the cycle ends, take them out of the bag and allow them to air dry. Never put them in the dryer.
Of course, you can also hand wash them. In fact, we recommend this over putting them in the wash as it truly is, the gentlest option. Mix a bit of ACTIVE detergent with water in a sink or a tub. Put the bra into the cleaning solution and allow it to soak and saturate. To clean it, gently rub on the fabric. When you're done, rinse it clean under the sink and hang it up to dry.
Pro-tip: If your Under Armour bra has seen a lot of activity, it might be a better idea to toss them in the wash for more thoroughly cleaning
How to Clean Under Armour Underwear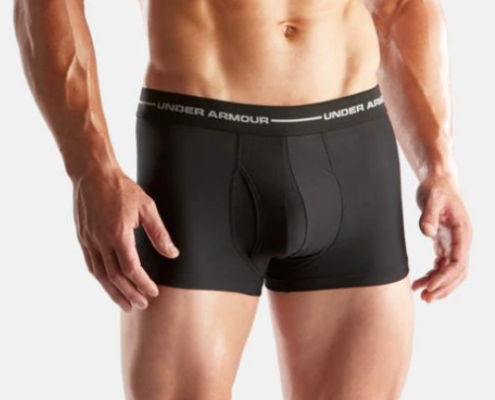 Under Armour underwear is typically made out of nylon and elastane (more polyester than elastane in men's briefs). Ultimately what this means is that they can be put in the wash. To prevent them from losing their shape, you'll want to put them in a lingerie bag. Once you've done that, you can put them in the machine. Select a gentle cycle and pour in a suitable amount of ACTIVE detergent. Depending on your preference, you can either wash them with cold or warm water. When washing is done, hang them up to dry. Do not put them under direct sunlight.
If you want, though, you can also put them in the dryer—as long as it's set to low heat. 
Note: This promotional offer is only guaranteed through the end of the day.