TLSA is a sports brand that specializes in high-quality rash guards and triathlon suits. Launched in 2007, the company incorporates many new technologies into their fabrics and products. Over the past decade, they have not only produced high-tech sportswear for professionals but to the general public as well.
Currently, most of their sales come from North America and Asia. In the near future, however, they plan on expanding to different parts of Europe.
More About TSLA
Aside from triathlon suits and rash guards, they also sell activewear for men and women. Some of their most popular products include yoga pants, leggings, and boxer briefs; they also sell compression layers for both sexes. Over the past few years, they've also launched a line of footwear, which includes slip-on loafers and running shoes.
As it is, their products are only available online. Aside from their official store, their apparel can be found on Amazon. In fact, they have earned themselves quite a reputation on the site with numerous positive reviews. Not satisfied with their product? No problem—they offer full refunds within 30days. All you have to do is let them know! To top it all off, they offer free shipping for all of their products; there are price minimums.
More About TSLA Sportswear
Perhaps one of the greatest thing about TSLA is their price. Unlike some of the other brands out there, you can easily get a pair (or two) of leggings for under $20. Even their jackets are cheap—where else would you be able to get one for $25?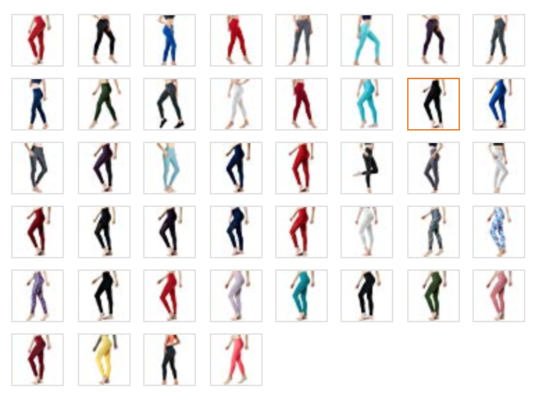 Another one of their appeals is that their products are available in a variety of colors. For instance, their high-wasted yoga pants come in more than 40 shades! Similarly, they offer more than 35 different types of swim trunks for men.
Taking Care of TSLA Products
Quality-wise, their products are quite decent—especially for their price. However, there are a few things to keep in mind. For instance, their zippers tend to be a bit fragile. According to some of the Amazon reviews, it's not uncommon for them to break with minimal use.
Their leggings are also a bit on the sheer side. There is also a chance that they will rip with repeated wear. Considering all this, it only makes sense that you'd want to be gentle when you're washing their items. After all, you wouldn't want your money to go down the drain.
Fabrics Used by TSLA
When it comes to doing the laundry, you always want to consider the fabric. Is it cotton? Wool? Polyester? In the end, that is what dictates how something should be washed. Let's take a look at what TSLA uses for their women's leggings and men's compression pants.
Polyester
Polyester has many benefits over cotton. For starters, it is inexpensive. Strong and durable, it is well-suited for activewear such as leggings due to its flexibility; it also does not wrinkle easily. More often than not, it is blended with other types of synthetic fibers such as elastane and spandex.
Spandex
Spandex is known for its extraordinary stretch. Comfortable and lightweight, it is often incorporated into other fabrics to increase elasticity. Not only that, but it helps garments to recover their shape and be more stable.
That's right, TLSA leggings and compression pants are made from the same type of technical fiber—polyester and spandex. Even the ratios of the two fibers are the same! Considering that, the only difference between the two is their style and sizing.
At the end of the day, this is something to consider when you're washing their apparel. For one thing, it determines the type of laundry detergent that you should use on the items (more on this later).
How to Wash TLSA Women's Leggings, Yoga Pants & Tights
TSLA sells two types of women's leggings—one that is mid-waist and another that is high-waist (they both come with hidden pockets). What's the best way to wash them? Let's find out!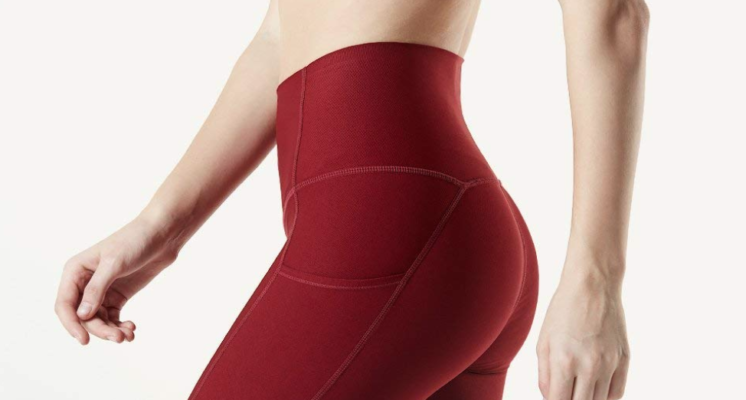 Washing TSLA Women's Leggings and Yoga Pants with the Washer
The simplest way to wash their leggings and yoga pants is to put them in the washing machine. As always, you want to be careful with the color of your laundry—never mix light and dark colors together as they can bleed. Flip the leggings inside out before putting them in the washer; this will expose the inner layer to the water and detergent. Given that they have a tendency of tearing, you might want to put them in a laundry bag for extra protection.
Pour two scoops of ACTIVE detergent in and wash with a cold, delicate cycle (hot water will lead to shrinking). Avoid using normal cycles as those tend to be rough on the fabric. Do not add any fabric conditioner to the water—the chemicals will coat the garments with a wax-like layer (i.e. it will interfere with polyester's moisture-wicking properties); some may even break down the fibers.
Pro-tip: White vinegar is a great substitute for fabric softener. Not only is it cheap, but it's gentle and effective.
Take the TLSA leggings out of the washing machine when the cycle is complete. Do not leave them in the washer for long periods of time unless you plan on washing them again (i.e. they will get smelly). Allow them to air dry on a clothesline.
If you want your leggings and yoga pants to last, do not put them in the dryer. The high temperature will damage the fabric and make it more prone to tearing.
Is it Better to Wash TSLA Leggings and Yoga Pants by Hand?
There's no issue with washing their leggings in the washer. However, they will generally last longer if you wash them by hand. After all, they do get tossed around in the machine. Another great thing about hand washing is that you can wash a few items at a time—no need to wait for a full load!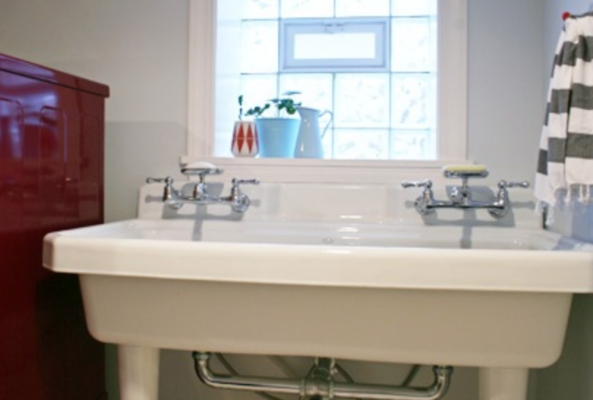 As with machine washing, you want to flip the items inside out; that will make it easier to wash away the dirt and sweat. Create a soapy solution in the sink by mixing cold water and ACTIVE detergent together. Put the leggings into the sink once the liquid is mixed. Soak them for at least 30 minutes before washing.
Note: ACTIVE detergent is specially formulated to clean activewear. Not only will it get rid of odors by eliminating bacteria, but it will make your clothes last longer. In contrast, traditional detergents may not be as effective.
Gently wash them by hand after letting them sit in the sink. You can do this by lathering your hands with soap and rubbing the material against itself. Avoid rubbing it too hard—you don't want to damage the fabric. Likewise, do not wring the leggings like a towel. When you're finished cleaning, use water to rinse off the detergent. Lay the leggings flat and allow them to dry; you can put them on a clothesline. Remember, do not put them into the dryer.
Getting Rid of Stains
Stains can be troublesome, especially when they're on light-colored leggings. Fortunately, they're pretty easy to take care. Generally speaking, you should be able to get rid of them by pre-soaking the item in a water and ACTIVE detergent mixture. If that doesn't work, there are a few other methods that you can try:
Apply ACTIVE detergent onto the problem spot
One of the easiest ways to tackle stains is to apply ACTIVE detergent directly onto the area. Rub it into the fabric with your finger or a soft brush before submerging and soaking it in the sink. Afterwards, wash as normal with water and ACTIVE detergent.
Use a Baking Soda Paste
Alternatively, you can make a paste out of water and baking soda. Apply it onto the stain once it's mixed. Leave it on for at least 30 minutes—it will help to lift the discoloration. As an added bonus, it'll also get rid of any odors that is present on the fabric.
Washing Instructions for TSLA Men's Compression Pants
TSLA also offers compression pants for men. Close-fitting, they are in constant contact with the skin. For this reason, they should be washed on a regular basis.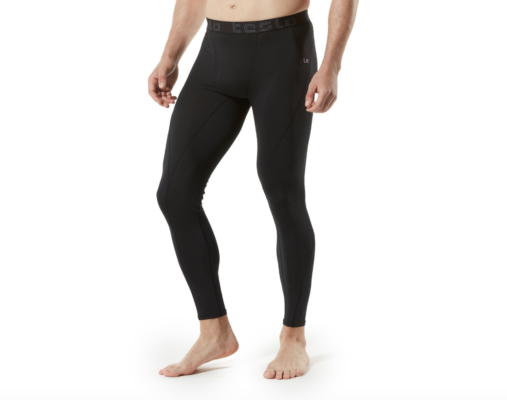 Are TSLA Compression Pants Machine Washable?
Yes, they are. As with their yoga pants, you can stick them into the washing machine. In fact, it's recommended that you wash them first before wearing (it's not uncommon for them to smell like chemicals out of the bag).
Begin by flipping them inside out. From there, you can load them into the washer with your other laundry. Make sure that you separate dark and light colors. If you want, you can add an extra layer of protection by putting them in a mesh laundry bag. Don't have one? No problem—you can improvise with a clean pillowcase. Simply put the pants in and tie it off.
Measure and pour in an appropriate amount of ACTIVE detergent. Wash the compression pants with cold water on a delicate cycle. Avoid using fabric softener as their ingredients are not suitable for polyester and spandex. Wait for the cycle to finish before taking out the items. Allow them to air dry on a clothesline or a drying rack. Do not put the compression pants into the dryer; they will be damaged by the high heat.
Washing TSLA Compression Pants by Hand
Their compression pants can also be washed by hand in the sink. Fill it with cool water and add a few scoops of ACTIVE detergent. Mix the solution together by swirling your hand in the liquid. Put the pants in once suds are visible. To make it easier to wash, let it soak for at least 15 minutes. Do not overload the basin; if necessary, divide the items into different loads.
Pick up the item once it has been thoroughly soaked. Wash the compression pants by gently rubbing the polyester fiber against itself—try your best to be gentle with the fabric. Repeat this for your different pairs of pants. When you're done, rinse it with water to get rid of the detergent. Lay it flat on a clean surface or on a dry towel; lightly press down on the material to remove excess water. Hang it up on a clothesline and allow it to drip dry. Do not twist the fabric—that will cause damage to the compression pants.
Best Detergent for TSLA Leggings and Compression Pants
TSLA leggings and compression pants both fall into the activewear category. In other words, they're designed for workouts. Naturally, this means that they would come into contact with sweat, which can lead to bad odors.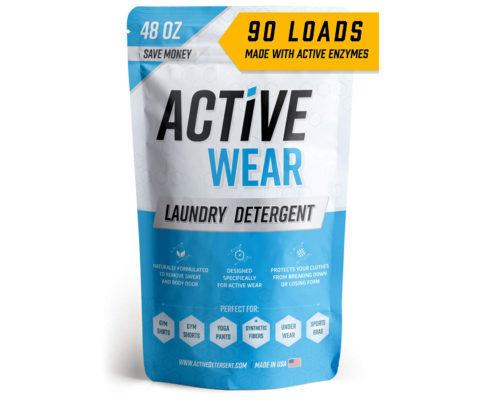 As mentioned throughout the article, ACTIVE detergent is your best bet when it comes to washing TSLA apparel. Unlike traditional detergents, which is designed for looser fibers, it is able to get into the crevices of technical fibers to eliminate oils, dirt, and bacteria. Specially formulated by a team of chemical engineers, ACTIVE detergent contains plant-based enzymes that are capable of physically dissolving the impurities; they also contain chelating agents that restore the fibers back to their natural state. What does this mean? This means that your activewear—in this case, your TSLA leggings and compression pants—will last much longer!
Remember, ACTIVE detergent isn't just for washing your clothes, you can also use it to pre-treat your items—this would help to remove the "gunk" that is embedded in the fibers.
Note: This promotional offer is only guaranteed through the end of the day.