Are you familiar with 'TikTok leggings'? For those who don't know, they're a type of yoga pants that went viral on the app. Just the hashtag alone has amassed more than 100 million views! What makes them so special? They're designed to give your rear a little extra 'oomph.'
That's not all, they also have a ribbed, honeycomb pattern, which sets them apart from regular leggings. The defining feature, however, has to be the scrunched seam at the center back. If anything, it's what accentuates the shape of your behind.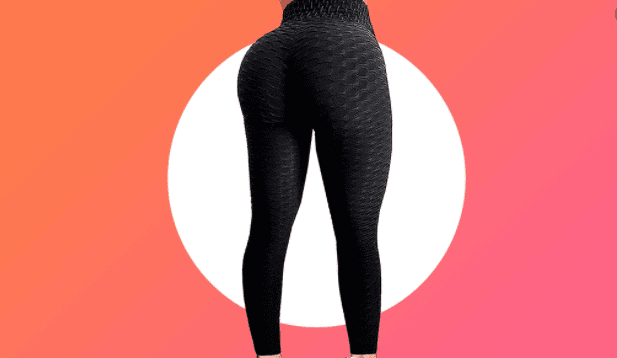 Who Makes Them?
The original 'TikTok leggings' are made by a brand called Seasum (you can search for them on Amazon). Available in a variety of different colors, you can get them in black, navy, blue, and red. They also offer them in different tie-dye patterns as well. You can see what they look like if you go to their product page.
In terms of sizing, their leggings are available in eight different sizes from x-small to 4x-large. Depending on what you get, the price can vary. With that said, it's not that big of a difference (it ranges from $22.99 to $29.99).
Other Types of 'TikTok Leggings'
Seasum isn't the only brand that offers 'TikTok leggings.' If you search on Amazon, you'll see that they're available from many other brands such as Reosse, Retro Gong, JGS1996, A Agroste, Varuwy, and Iuga. It's important to note, however, that while they may look similar, there are some differences.
For one thing, different brands offer different color selections. The sizing is also different so make sure to check the size chart before ordering. Material-wise, however, they're pretty much the same. That is, they're all made from a polyester and spandex blend.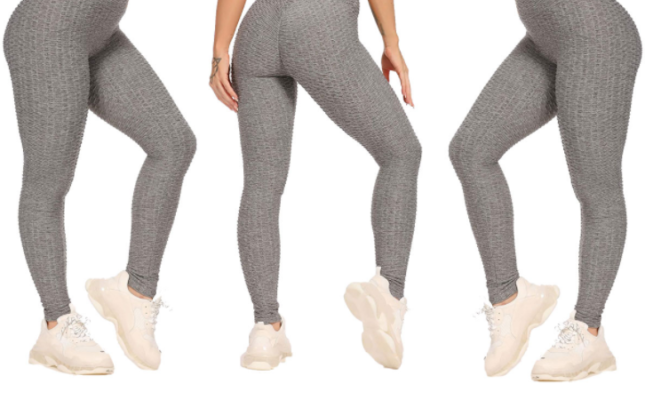 Taking Care of TikTok Leggings
These honeycomb-patterned leggings should be washed after each wear. Why? They'll absorb your sweat. Not only will that lead to an odor, but it can also wear out the fabric over time. Don't just toss them in the washing machine, though. There are certain things that you want to do to keep them looking new. You wouldn't want to ruin your leggings, right?
About the Material
As mentioned earlier, these leggings are made of a polyester and spandex blend, which is pretty typical of yoga pants. Let's take a look at these materials below.
Polyester
Polyester is a synthetic woven material that's known for its durability. For one thing, it's resistant to shrinking, stretching, wrinkling, and abrasions. That's not all, it's also lightweight, which is one of the reasons why it's often used in activewear. Plus, it has the ability to pull moisture aka sweat from the skin. That way, you'll be able to stay cool while you're exercising.
Spandex
Spandex is a fabric that's made of synthetic polymers. One thing that sets it apart from other materials is its extraordinary elasticity (it can stretch up to seven times its length). For this reason, it's often used in stretchable garments such as leggings and swimwear. The only thing is that it can't be woven on its own; it must be combined with other fibers such as polyester.
The Proper Way to Wash TikTok Leggings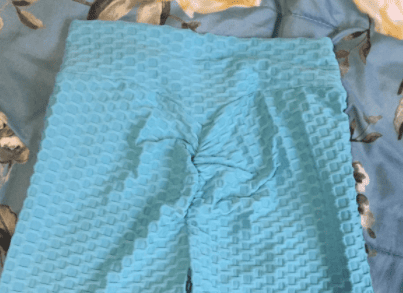 Like all leggings, they can be machine washed or hand washed. We'll be going over the instructions for both methods below.
Method 1: Putting Your TikTok Leggings in the Washing Machine
Turn your TikTok leggings inside out before washing—that'll prevent the colors from fading so that they'll look new for longer. Next, put them in a laundry bag. That way, they won't rub against your other clothes during the wash cycle, which can damage the item.
Note: Make sure to separate your laundry based on color. More specifically, you want to wash darks with darks and lights with lights. Don't mix them, otherwise, the dyes can transfer onto your other garments.
Put your TikTok leggings into the washing machine with the rest of your laundry. Pour a scoop of ACTIVE detergent into the drum or dispenser (you can adjust the amount based on the size of your load). Don't use bleach or fabric softeners—they'll do more harm than good to your leggings.
Choose a gentle setting (minimal spin is ideal) with cold water and let the washer run. Retrieve your leggings from the machine once the cycle is complete. Take them out of the laundry bag and put them on a hanger so that they can air dry. Avoid using the clothes dryer—the heat can distort the fabric permanently. Similarly, you don't want to expose the pants to sunlight as the rays can damage the material.
Method 2: Washing Your TikTok Leggings By Hand
Bring your TikTok leggings to the sink. Fill it half way with cool water and add one scoop of ACTIVE detergent. Swish the water gently to dissolve the powder. Once it's mixed, put your leggings in- they should be fully submerged in the solution.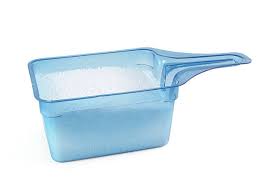 Leave the leggings in the sink for about 20 minutes. Afterward, rub the fabric to remove any debris. From there, drain the sink and re-fill it with water. Use it to rinse out the soap—you can do this by gently squeezing the leggings with your hands. Continue doing this until everything runs clear.
Place the leggings on a towel and roll it up- that'll let you remove some of the excess water. Twisting motions should be avoided as that will stretch out the pants. Rather, hang them up in a well-ventilated room and let them air dry. Do not tumble dry.
How to Remove Stains From Your TikTok Leggings
Add some warm water to a bowl. Mix in a small amount of ACTIVE detergent- you should end up with a soapy mixture. Dip an old toothbrush into the solution and use it to scrub the stain. For the best results, use circular motions. Also, make sure to clean from the outside toward the center; that'll prevent the stain from spreading further.
Rinse the stained area under running water after scrubbing. Continue until the water runs clear and there's no more detergent. From there, check the leggings. Repeat the above steps if the stain is still visible, otherwise, you can wash the leggings as normal- either by hand or by machine.
Best Laundry Detergent For TikTok Leggings
ACTIVE detergent is the detergent of choice for TikTok leggings. Unlike traditional detergents, it's made with technical fibers in mind. What does this mean? It means that it's better able to dissolve sweat, oil, and bacteria. This is thanks to its plant-based triple enzyme formula.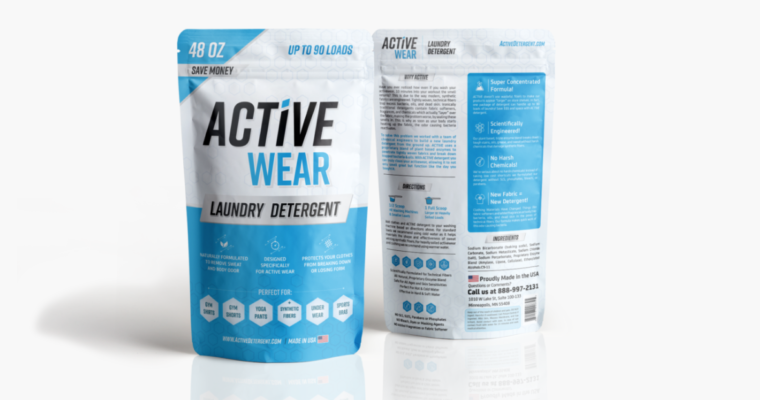 Not only is it made from natural ingredients, but it also does not contain any artificial fragrances—so you won't have to worry about it irritating your skin! What's more, is that it's made in the USA. Surely, that says something about the quality of the product?
Note: This promotional offer is only guaranteed through the end of the day.